I finally FINISHED another lot for Whimsett Cove! It feels good. :D I've been very off and on with my Simming lately, and when I do work on it, I jump around and don't get much done. I had given myself a goal of getting WC to a playable state by November 1st, and it was looking like an impossibility given my lack of focus, but after finishing this lot, I'm feeling more optimistic! OK, so maybe I won't get the whole town done in 6 weeks, but I think I can get the main core finished, and that will feel like a huge accomplishment.
This new lot is a combo lot: Dino's Comics & Games and Dawn's Dance World. It's across from the village green, next to my Business lot (bank/real estate/newspaper/diner cart — which I just realized I've never shown here, I guess because it's not completely finished yet *facepalm*).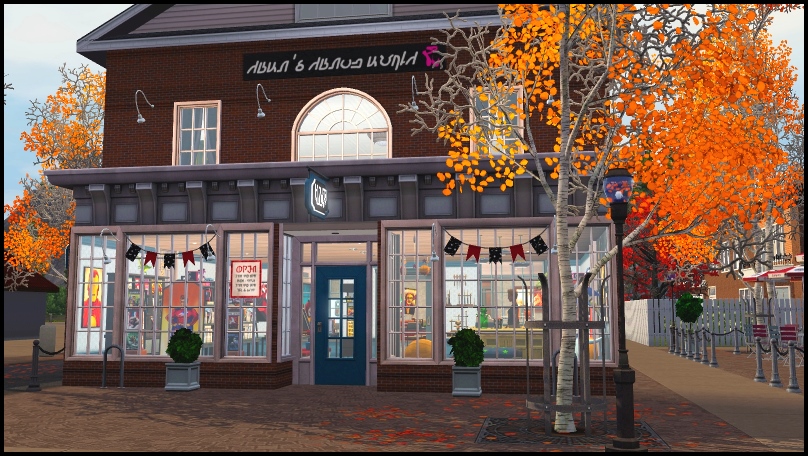 The lot is owned by a husband-and-wife team Dino and Dawn Fortman — Dino (pronounced "Deen-o") is a comic book artist and also runs the comics shop, and Dawn is a dance instructor (who also performs as an Acrobat). They have a wonderfully nerdy teenaged daughter named Alyce, who likes to cosplay as a superhero.