I'm introducing this next Whimsett Cove household a bit differently; I wanted to take more formal portraits, and since these next Sims are all a bit artsy-fartsy and fashionable, it fits with their style. :-D
First off, we have Jeromy Stearns: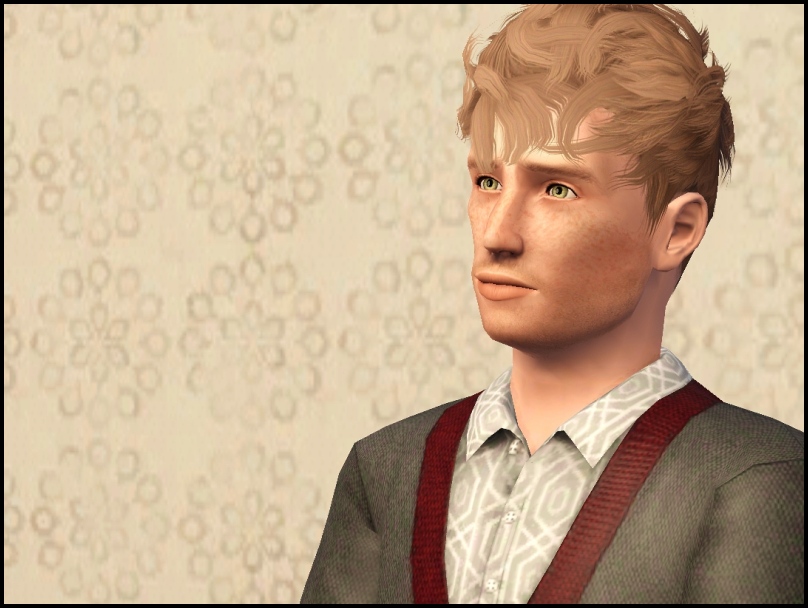 Jeromy comes from one of the wealthiest families in Whimsett Cove, and great things were expected of him when he went off to college, but his heart just wasn't in some grand profession like medicine or the law. His passion was the theater — acting, directing, and writing plays.