I've probably mentioned this already, but I've been alternating building residential and community lots in Whimsett Cove to avoid burning out on one or the other, and sometimes I build them simultaneously. I'm also throwing in a little gameplay because it breaks up the building/decorating and allows me to get to know my Sims a little better. :-) No one is aging yet, and even when they do, I don't plan on using TS3 aging, but doing what Sandy does in her world, which is play whatever Sim-month I want to for however long I want to, and age my Sims up manually if their birthday falls in that month.
Anyway, that's all for later on! ;) For now, I have more picspam for you, this time of a house and a community lot that have a bit of a connection.
This is the home of the Desmond/Jefferson family: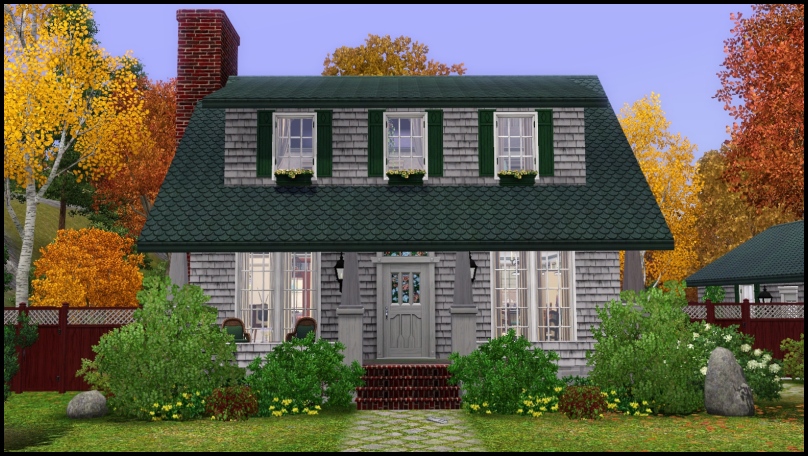 I started building the house shortly after Seasons came out, so Whimsett Cove was transitioning to autumn. Gotta love the fall colors!