This rustic-modern beach house is where friends and business partners Jeromy Stearns, Paolo Gil, and Shannon Milbrandt (introduced here) live. And since all their names are a bit much to type every time, I'll just call them the "Theater Trio" from now on. ;-)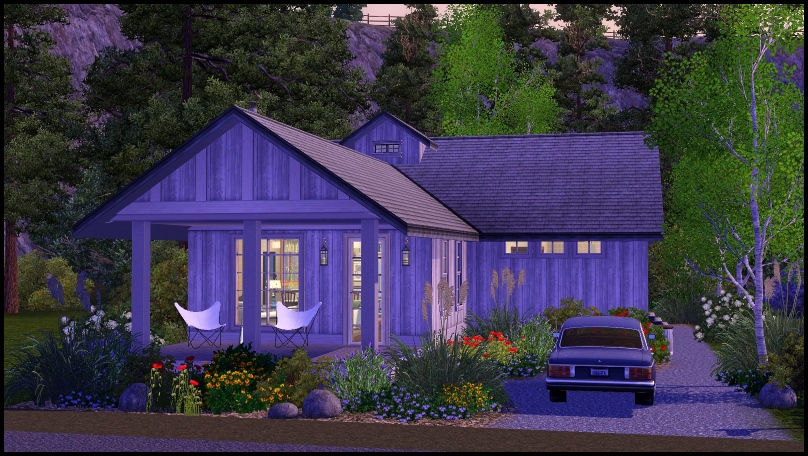 It's located on Timberline Beach, next to Uncle Elvis's house (#1 & #2 on the map).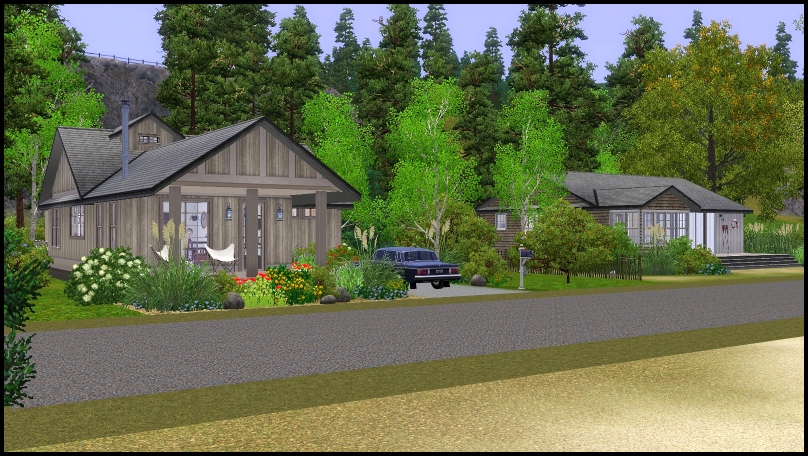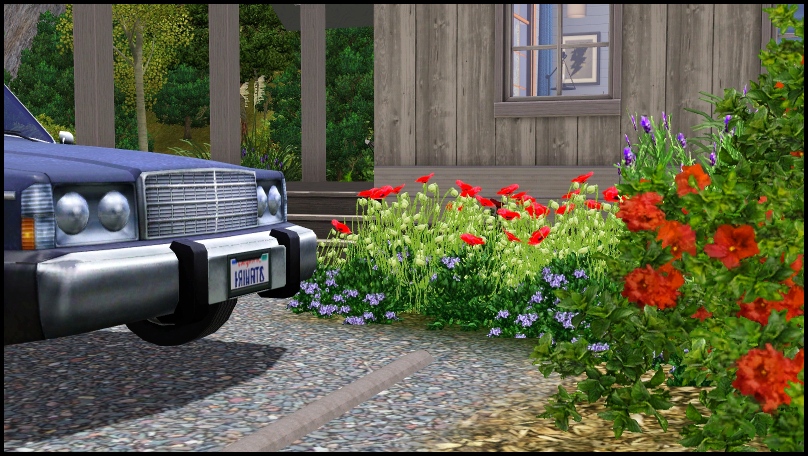 And like Elvis's house, it's a beach/vacation house that the owners could no longer afford, so they sold it to the Trio.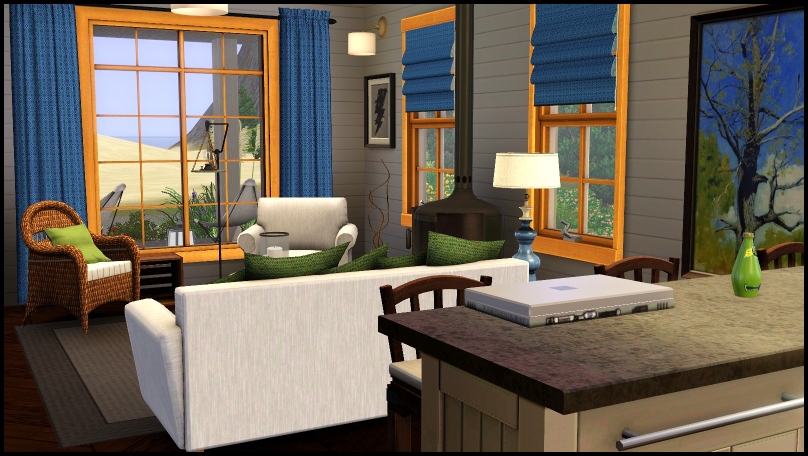 Since they just moved in a couple of Sim-months ago, and the place was already furnished, they haven't changed it too much; they've added some art and knick-knacks here and there, but only a few pieces, as they felt the simplicity of the place was a nice contrast to the busy-ness of the theater.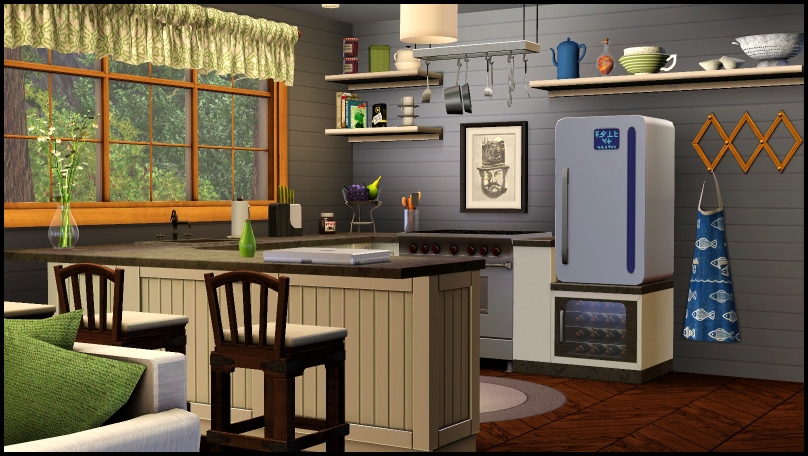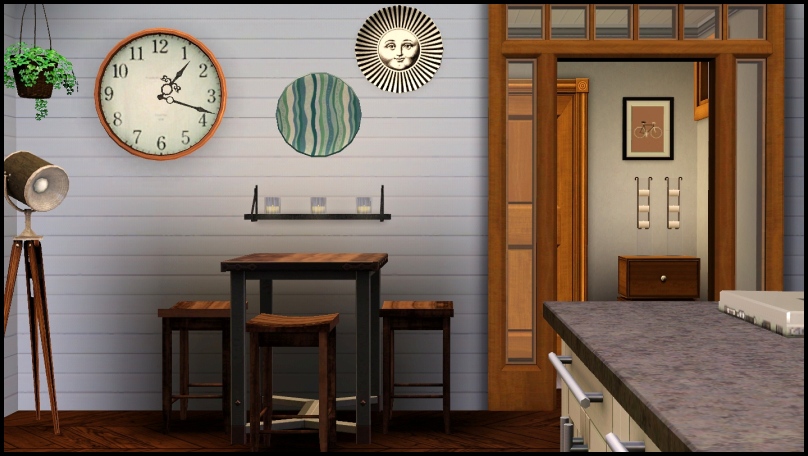 They have a goldfish named Molière, after one of Jeromy's favorite playwrights.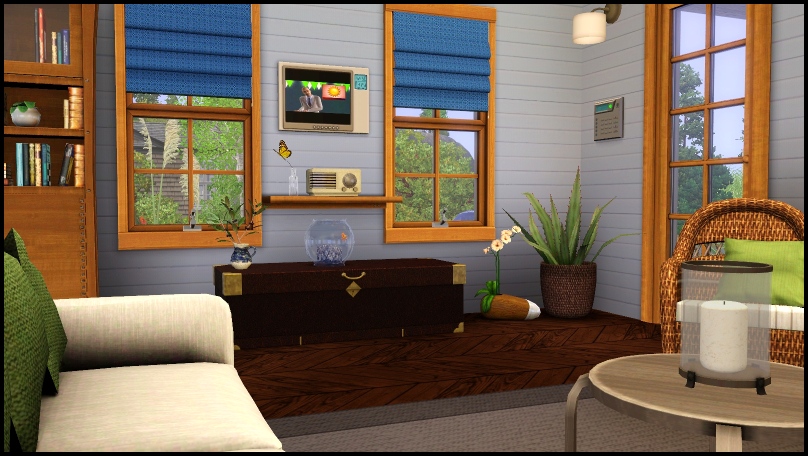 The guys share a room — they didn't change it too much from how the original inhabitants had decorated it. They don't really spend much time at the house, except to sleep and shower! But when they do want to relax, it's perfect for that.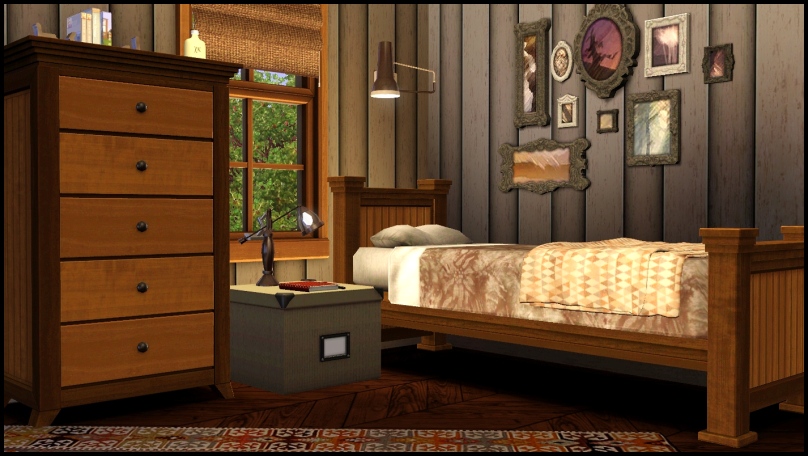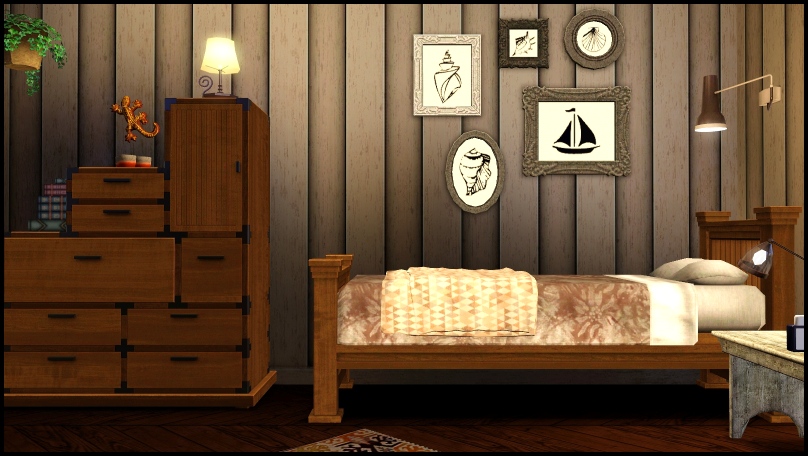 Shannon ended up changing her room quite a bit, as the master bedroom was basically a blank slate. Since she loves black and white with punches of color, I tried to make it artsy and dramatic, but also comfortable and a little bit feminine. I had fun in here!
Since Shannon knows how to sew, she made her own draperies and pillows…
…and as she's handy with a hammer and nails, she built her own vanity/closets.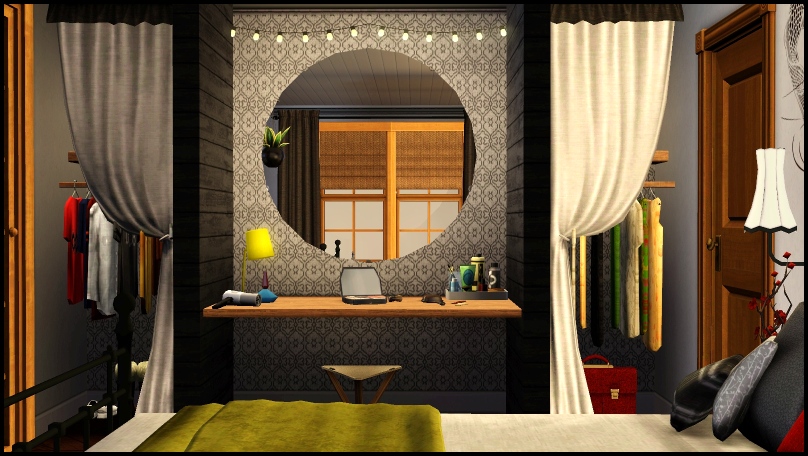 That's it for their house! Next up I'll introduce their business.