This multi-purpose lot is owned by the Theater Trio: Jeromy Stearns, Paolo Gil, and Shannon Milbrandt. It is comprised of the Edgecombe Theatre (a small town playhouse), an art shop/studio called Art Happens, and the Backdrop Coffee Shop, where visitors can grab a cup of coffee or a bite to eat. The coffee shop also has local art on display which patrons can buy if they wish.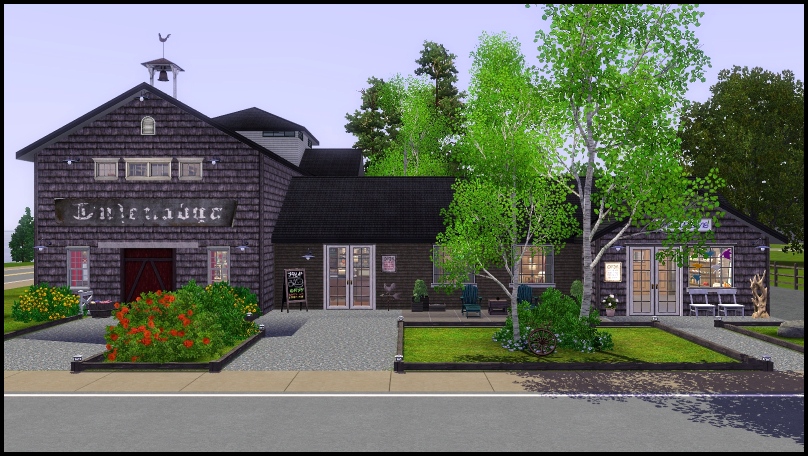 There's a parking lot behind the building, as well as a little picnic area where one can enjoy the view of the sea and the occasional leaping deer.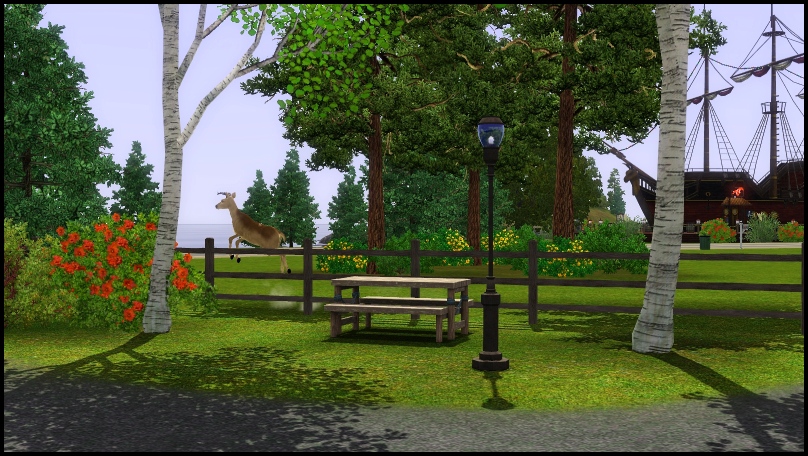 Art Happens sells art supplies as well as art itself: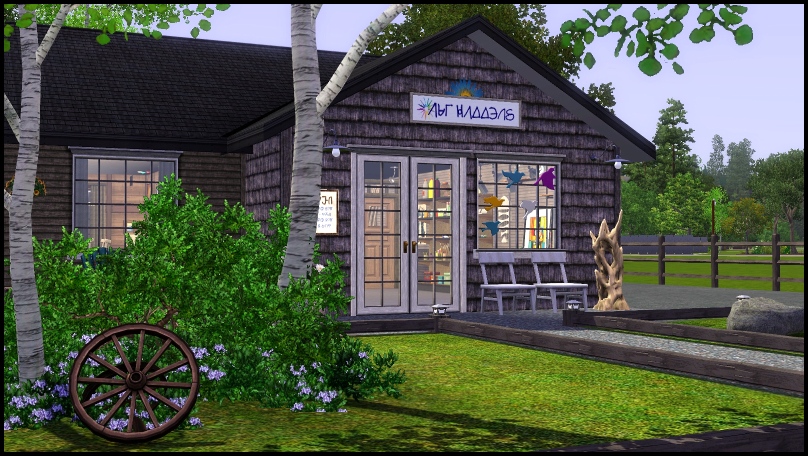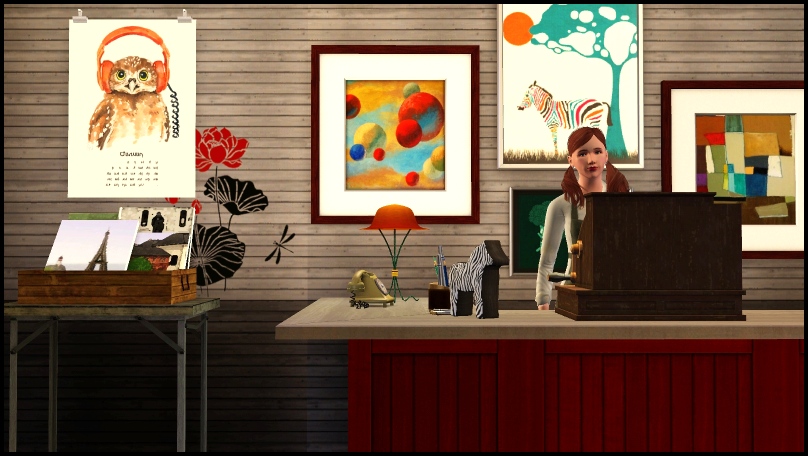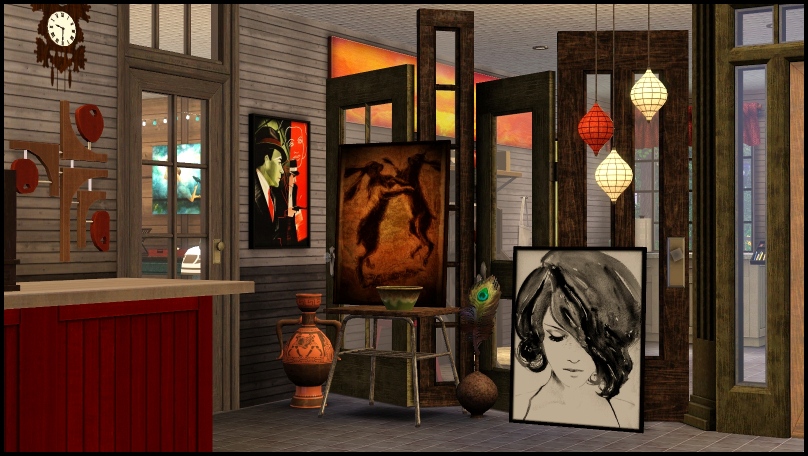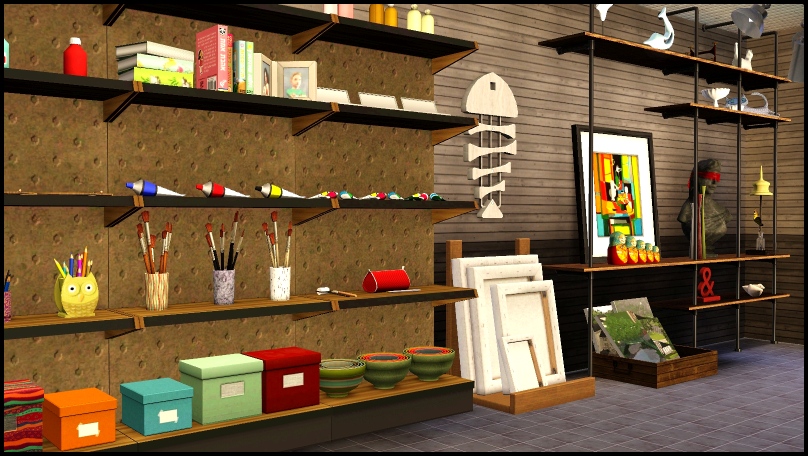 The studio in the back has areas for sculpting, drawing, and painting: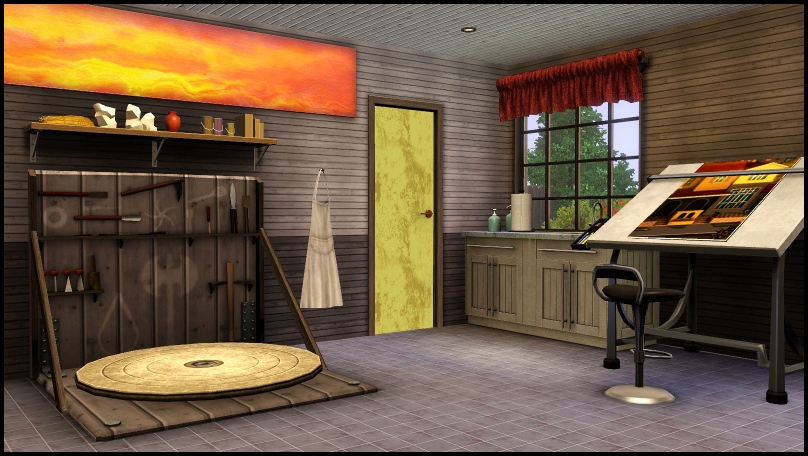 I hope to eventually decorate the walls with art made by my Sims (once they get past painting pink fluffy monsters and stick figures :-D ).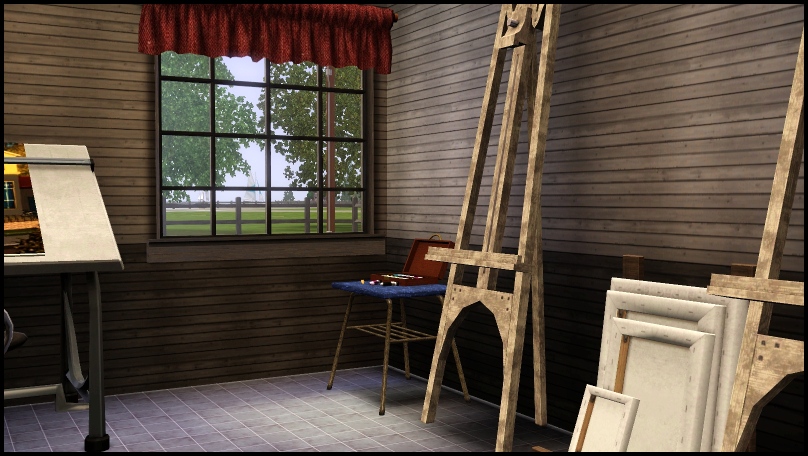 Next I have a couple of pics of the lobby of the playhouse: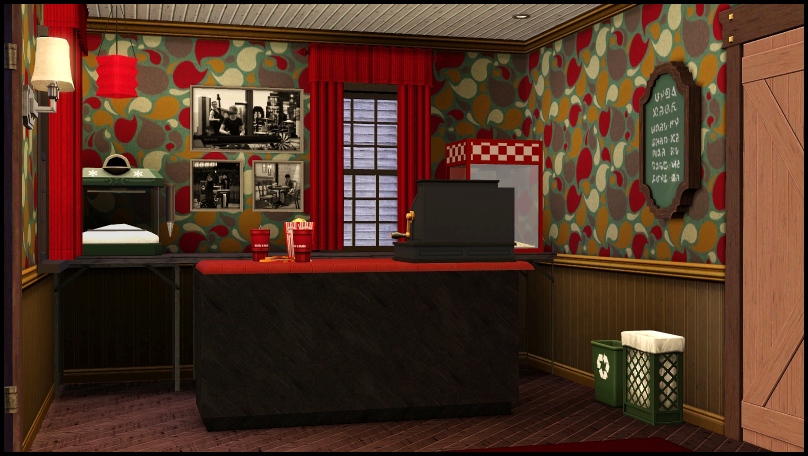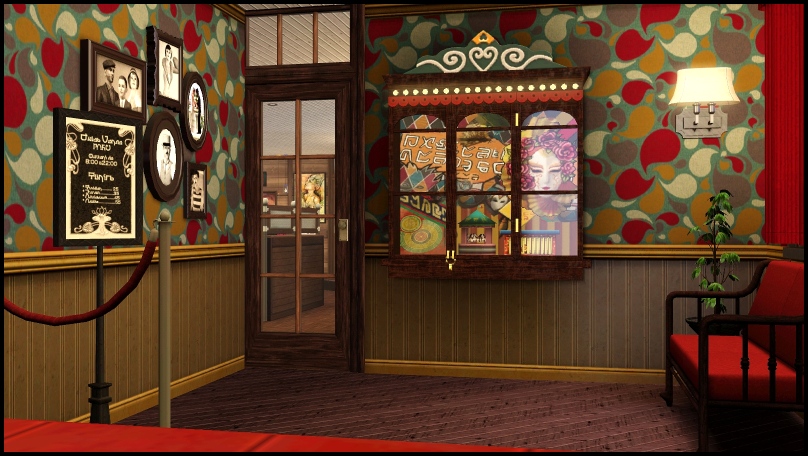 And here's interior of the theatre, which only seats about 33. :-D Next time I think I'll do a "theatre-in-the-round" type of set-up; I think it would be easier to build and look better, too! But this works for now.
As the playhouse used to be an old barn, it's a bit on the rustic side, but still comfortable.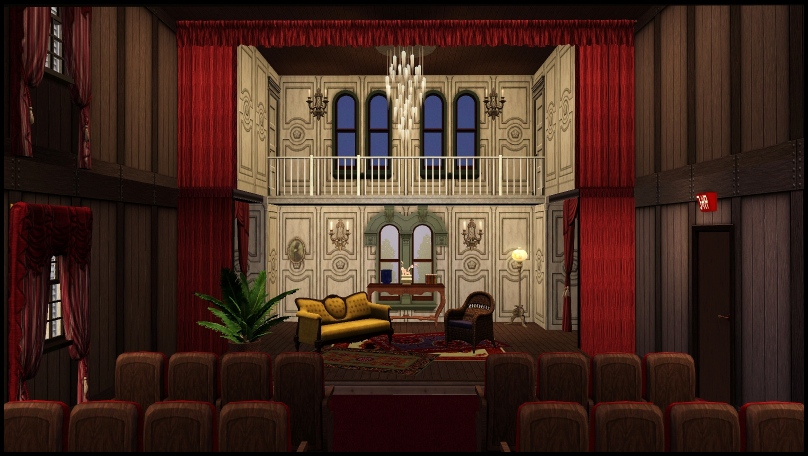 The stage is set for Jeromy's latest play, a comedy of manners set in the 1920s. He is currently in talks with regionally-acclaimed actress Anka Aristova (by Hellfrozeover) to be his leading lady.
There are a few seats up in the balcony section, as well as bathrooms for the theater patrons. (Which reminds me, I need to put a bathroom backstage as well…)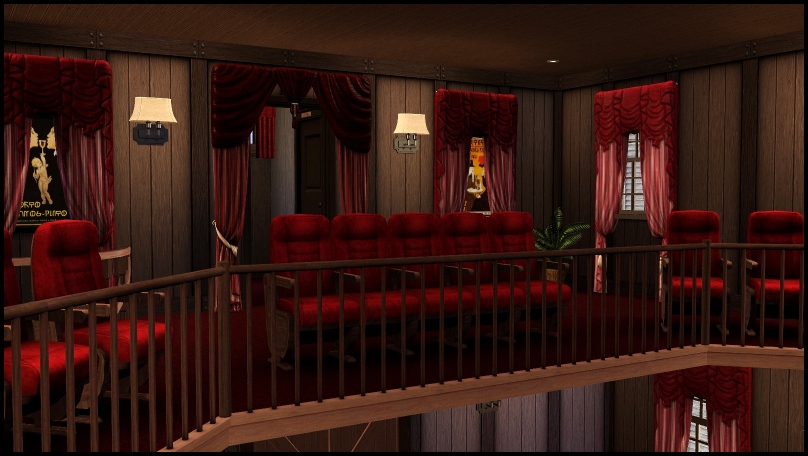 Speaking of backstage, here's the dressing room: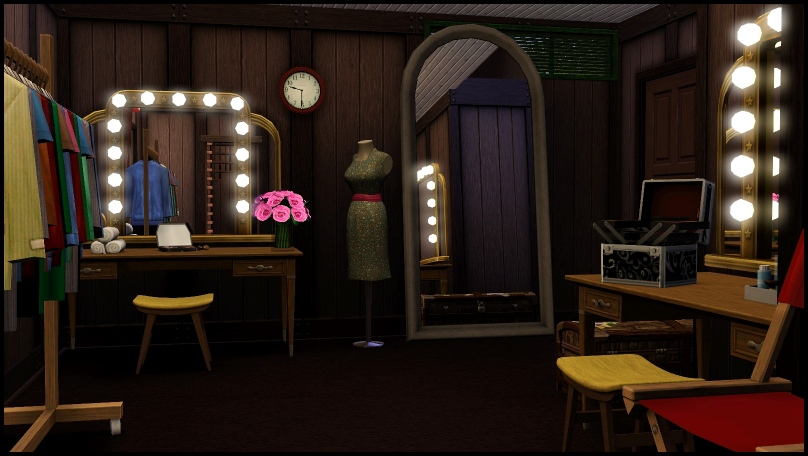 It'll be awhile before they're ready to put on a play here, so the theater won't make any money yet. It's a good thing the business partners decided to add the art store and coffee shop to generate some profit in the meantime!
Here's the Backdrop Coffee Shop: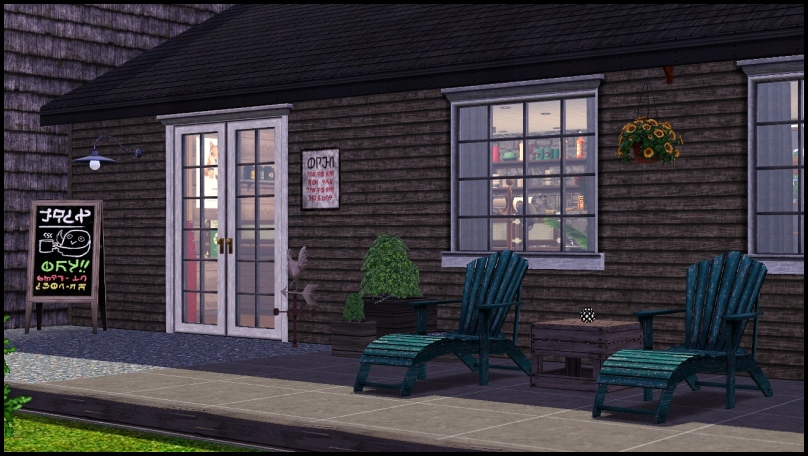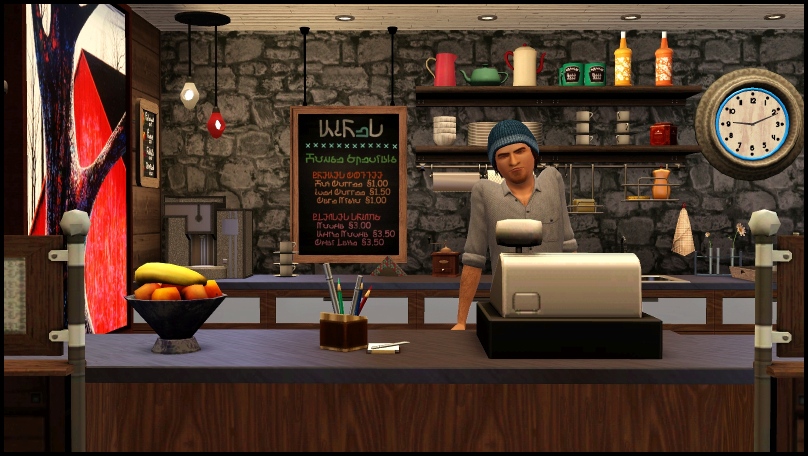 I had a lot of fun in here…but it took forever. :-P I have plans for at least two more coffee shops in the works, so the residents of Whimsett Cove won't run out of places to get their java fix anytime soon!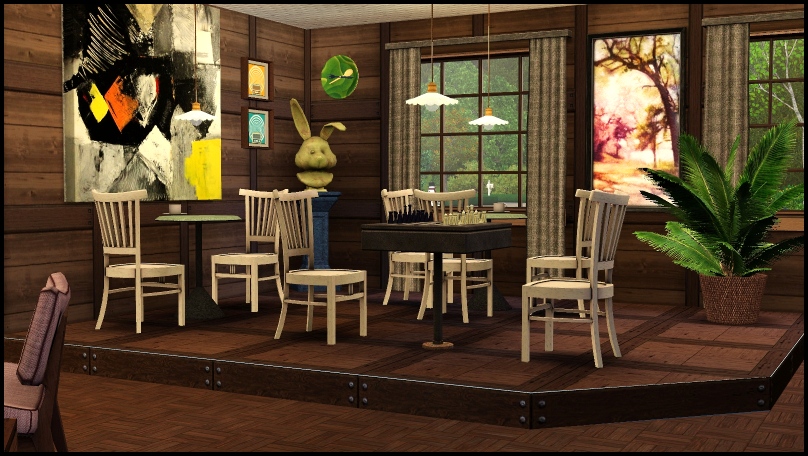 The room is actually pretty small, so I couldn't fit many chairs and tables in, but it's not like it'll get filled up anyway! (No one really visits it. :( I need more Sims in town!) And I wanted to stick a chess table in there since so many of my Sims want to play chess, and I often don't have room in their houses. I do have some chess tables on the pier, but they're outdoors, so…now they have OPTIONS! :-D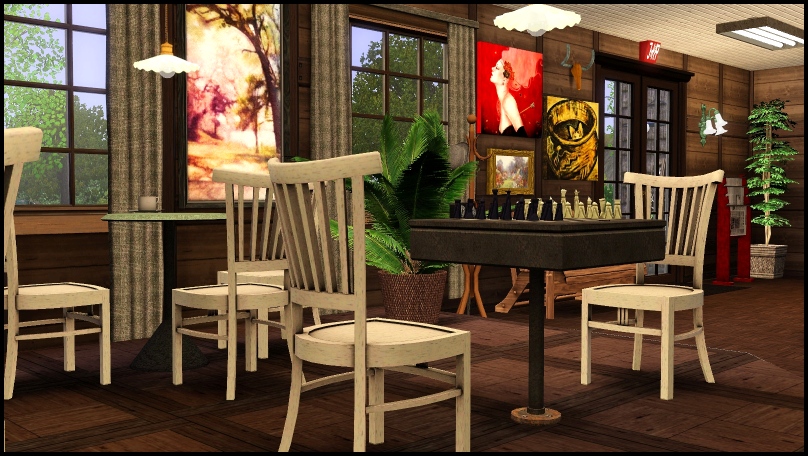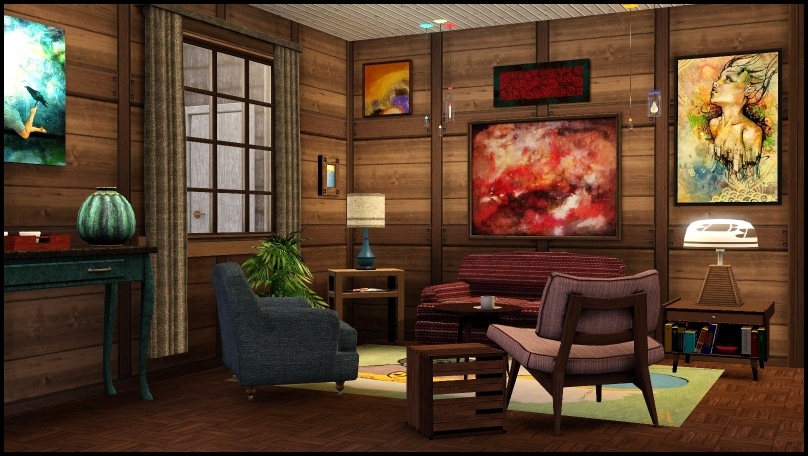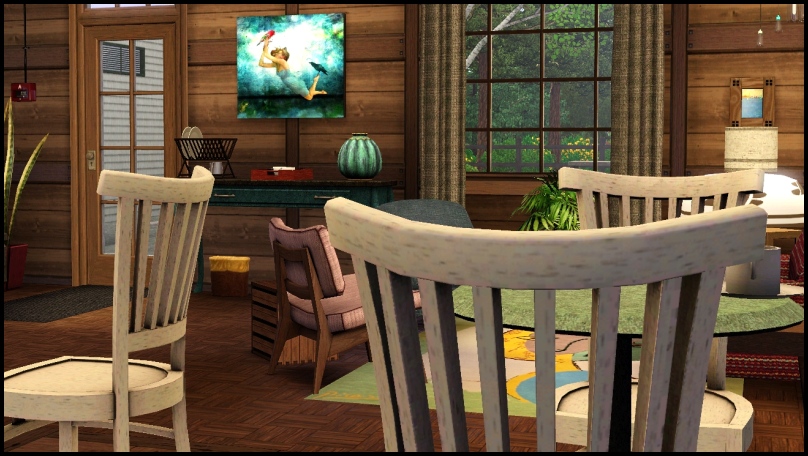 An overview of the whole thing (minus the second story which is basically just the balcony of the theater, some bathrooms, and some empty backstage space):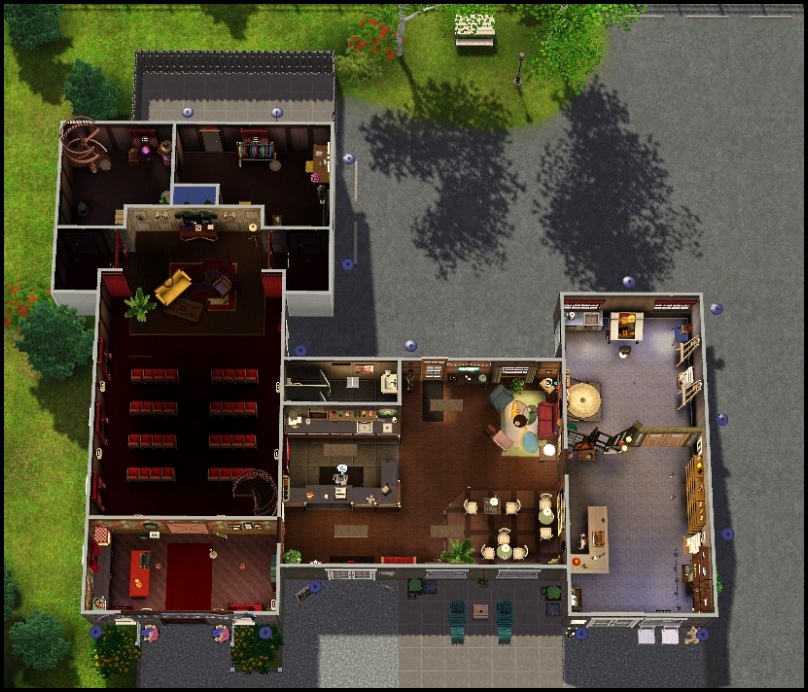 I thought about putting the Theater Rabbithole rug in here so that I can give Jeromy, Paolo, and Shannon the part-time career, and then they'd at least go to the lot and work once in awhile when I'm not playing them, but I'm not sure yet. I might want to do an actual movie theater at some point, so I might save it for that. For now they'll just work their supplementary jobs, and when I'm playing them, they can hang out here.
Anyway, that's it for now. Happy Simming! :)