Hi there! Remember me? Fran Mortinez? Long time, no see, right? :-D I used to live in Mariner's Reach, where I tried to fish for a living and had luck making friends but no luck in my love life (which is OK, I'm having fun anyway…really! ;-p).
Since then, I've lived in a few different places, but right now I live in a dusty little desert town called Salty Springs.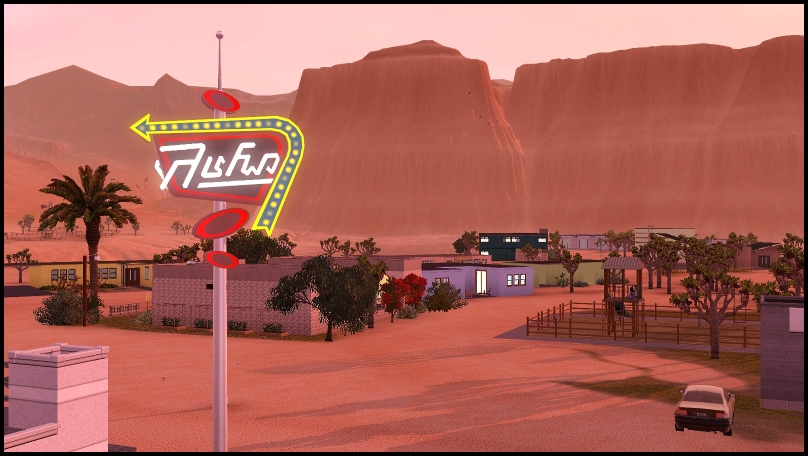 Some of you might know the more famous town next door, Lucky Palms. Salty Springs is like Lucky Palms' destitute cousin. Long ago it was a trendy resort area on the edge of a vast and sparkling lake, but since the lake dried up (mysteriously, of course…these things always happen mysteriously), it's been kind of a ghost town.
Although it's getting better — there's a new art center, and some cool research is being done at the Area 52 Test Labs…but more on all of that later. I'm already spamming you to death!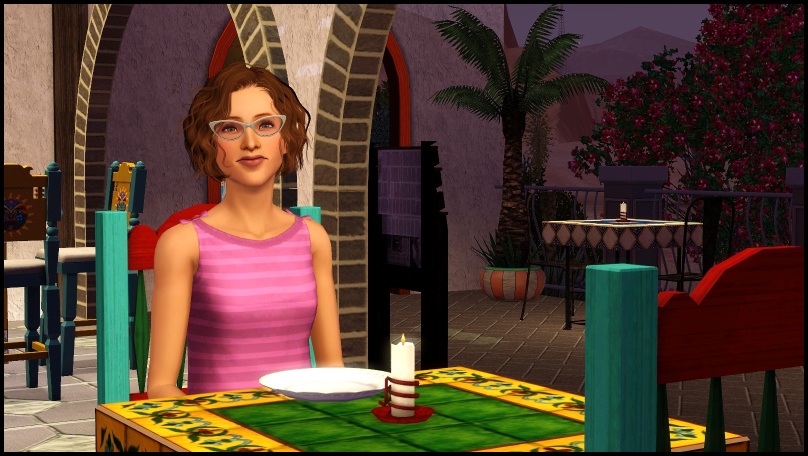 This is me at my favorite Mexican restaurant, La Plomada, where I spend entirely too much time eating fried burritos and heaping plates of nachos. My mouth waters just thinking about them.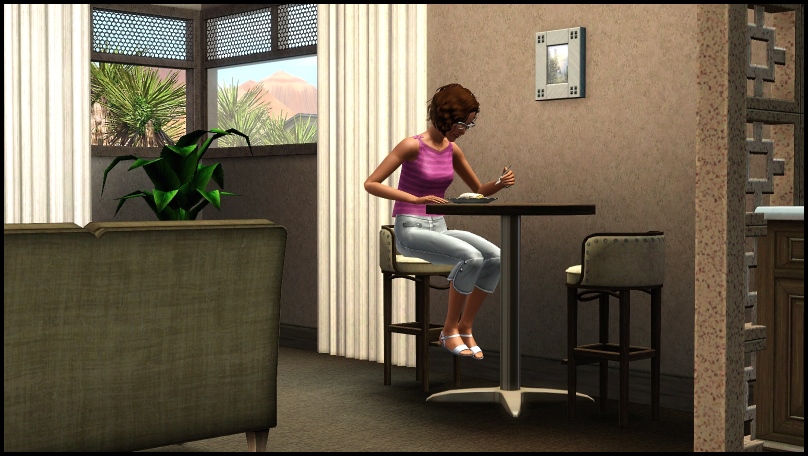 I live by myself in a one-bedroom apartment (in a boxy building called The Palacio — it has high aspirations, apparently!). Although I've conquered the cooking of waffles (no more charcoal slabs, yay!), I don't know how to make much else, so I eat a lot of pre-made meals — mostly breakfast burritos and yogurt parfaits.
Someday I WILL learn to cook something really yummy and impressive. Probably when I'm an elder.
I've made a few friends so far — one is a stray dog whom I call "Doggie". (Someday I'll have to come up with a cleverer name.) She (he? I'm not sure!) is incredibly friendly and seems to like me, even though I'm kind of a noob when it comes to canines.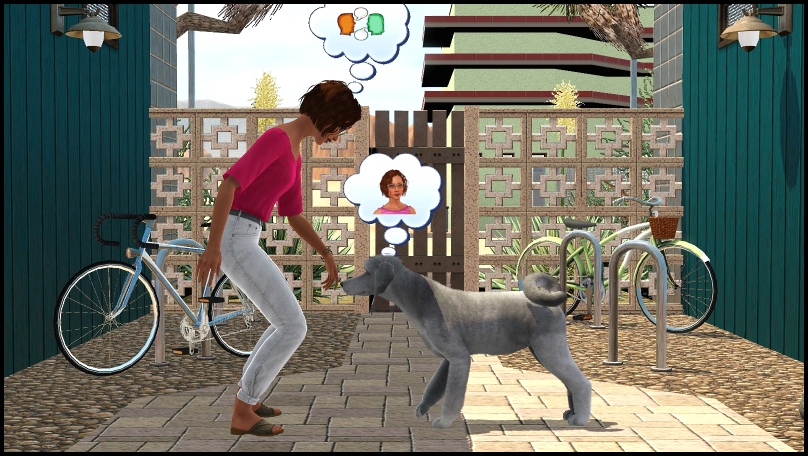 Actually, I think she's using me for my piggy toy.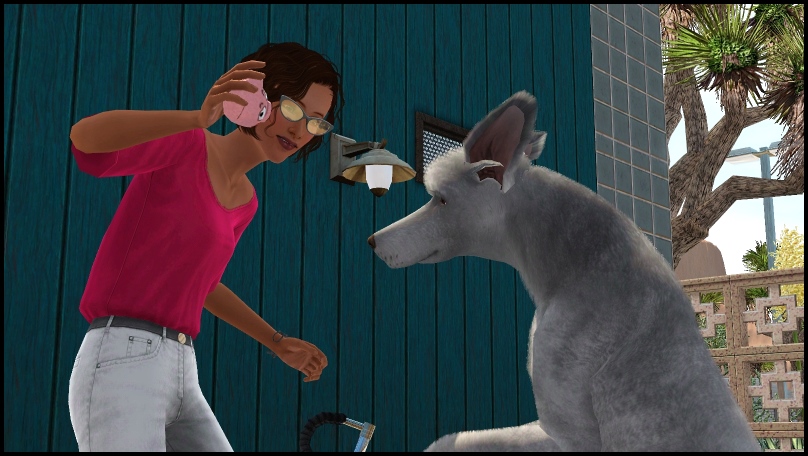 I've also struck up a friendship with my neighbor, Josselyn. She's super-smart and works at the aforementioned Area 52 Test Labs as a tech, researching soil samples and water samples and pretty much anything else you can collect a sample of.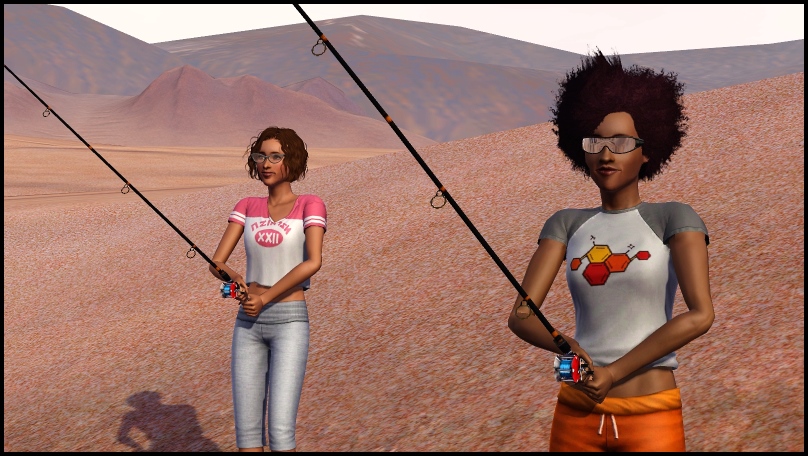 There's a little puddle of lake left behind our building, and we fish there to collect samples for the lab. I guess I'm kind of her Unofficial Assistant. Josselyn pays me in nachos at La Plomada, which isn't a bad way to get paid.
It's weird because we catch the same types of fish that I caught when I lived on Mariner's Reach — in the middle of the ocean. I guess the Salty Springs live up to their name.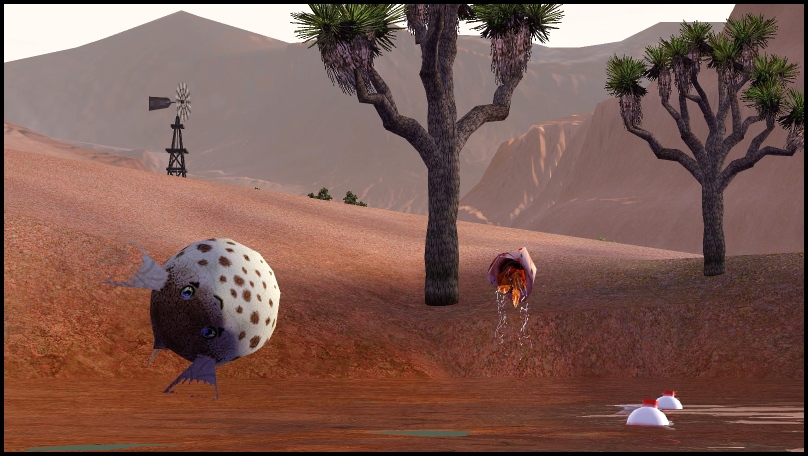 It amazes me to think that when we fish in our puddle, we're standing at the bottom of what used to be a huge lake. I try to imagine what it would be like if it were filled with water, if I were, say, a little crab scuttling along the bottom, thinking this lake was the whole universe.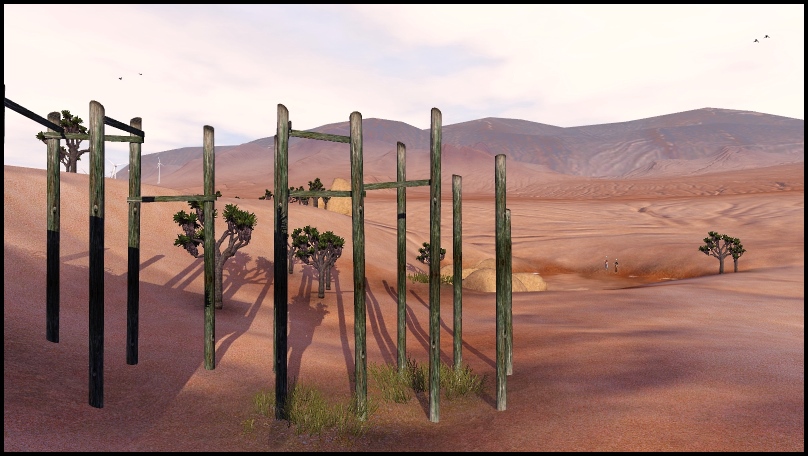 Part of Josselyn's job is to help figure out how it dried up so quickly. She dismisses my theory that the desert gnomes drank it all, but I don't think she should be so hasty. Those desert gnomes are sneaky little dudes. And thirsty, too.
After we fish for a bit, we usually go for a jog.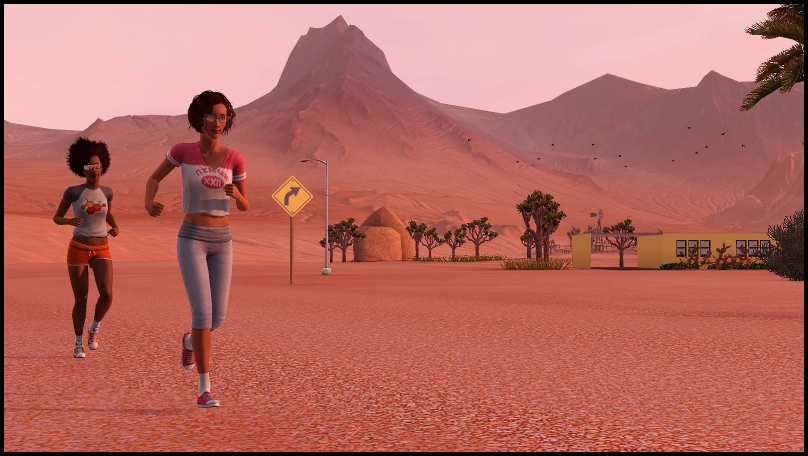 I never in a million years thought I would be the jogging type, but I enjoyed it so much in Mariner's Reach that I've continued the habit. It's a great way see the countryside, such as it is. And get a lot of sand in my shoes.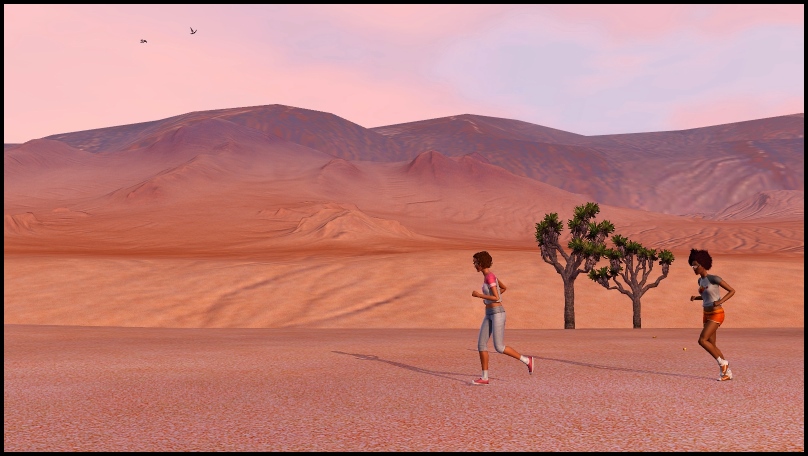 Also, it's not a bad way to work off the nachos. Because goodness knows I'm not giving THOSE up anytime soon.
Next up: Fran checks into rehab for her Mexican food addiction.