Moving right along…here's the next community lot I built for Whimsett Cove (we're up to about January 4th now!) I was particularly excited about it because it contained my first successful recolor of a mesh — Sandy's "Beautiful Maggie" sign from her Irish Pub set. :D
The lot is called Pearlie's Market, and it serves as Whimsett Cove's grocery store. Now Uncle Elvis has a place to sell his fish!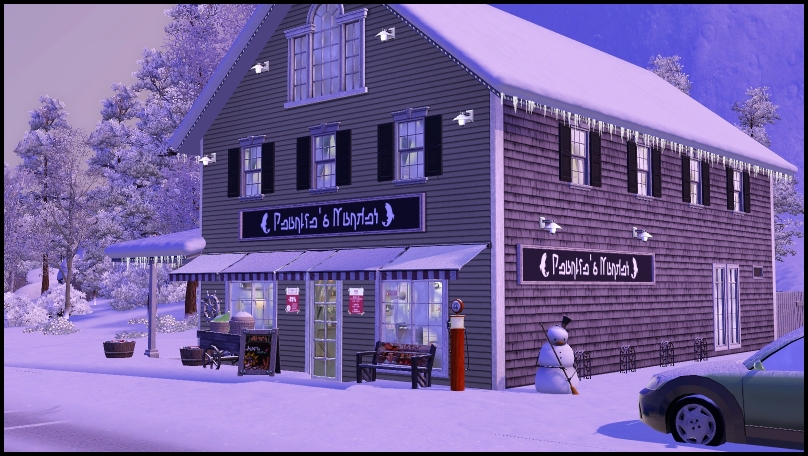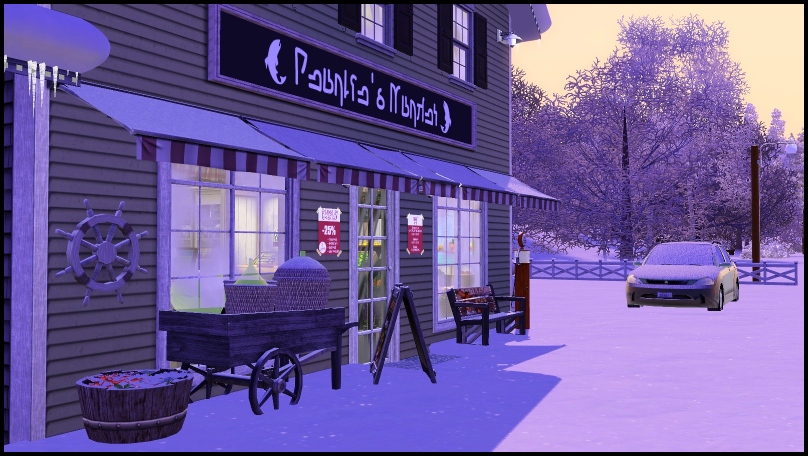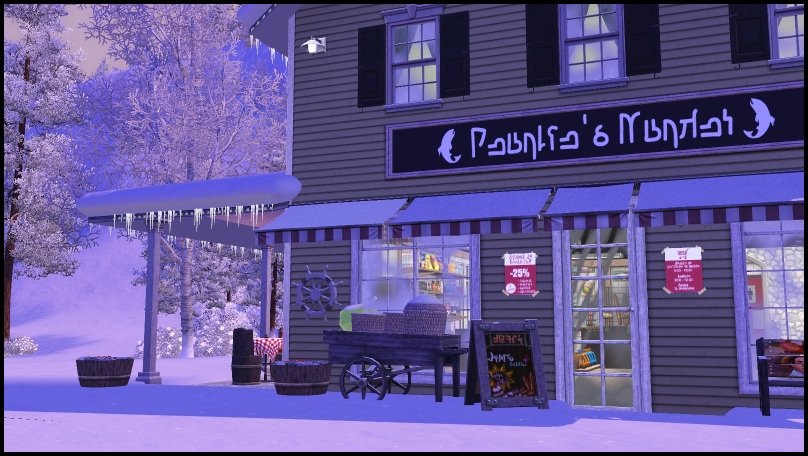 There's a small area off to one side where customers can eat food from the little bakery/deli and enjoy the view.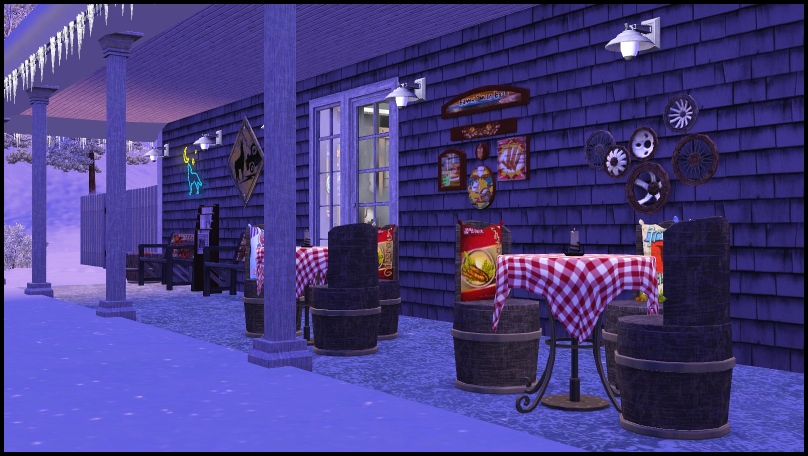 Of course, it's much more pleasant to sit there when it's not snowy and/or freezing outside! Here's a pic I took during a midwinter thaw.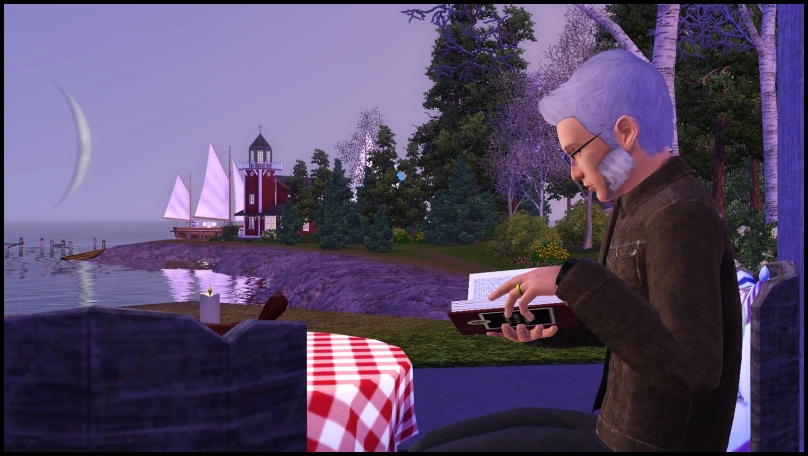 (That's Pearlie's prematurely gray-haired husband, Addison — you'll see him again later. :) )
Pearlie herself doesn't work at the registers — I assigned her a part-time job at the rabbithole grocery store rug, which is upstairs (it's the ONLY thing upstairs, actually, aside from some curtains). So when she goes to work I imagine she's in the backroom ordering food or doing paperwork. ;) The family does own the lot, though, so they should get some money for that eventually.
Some interior pics of the market: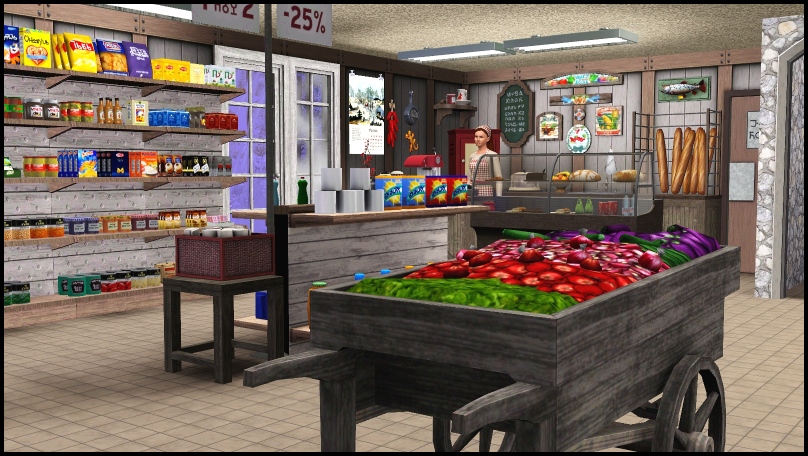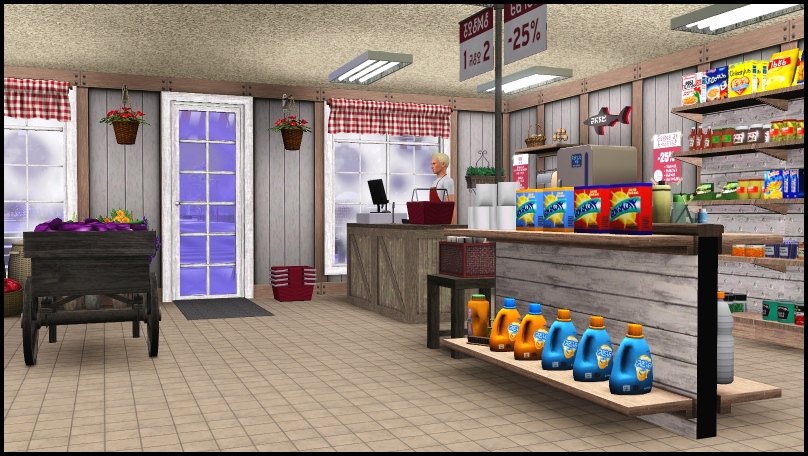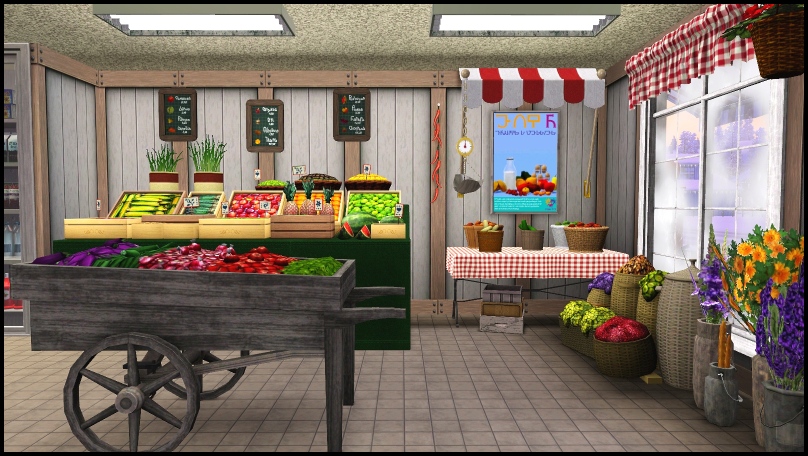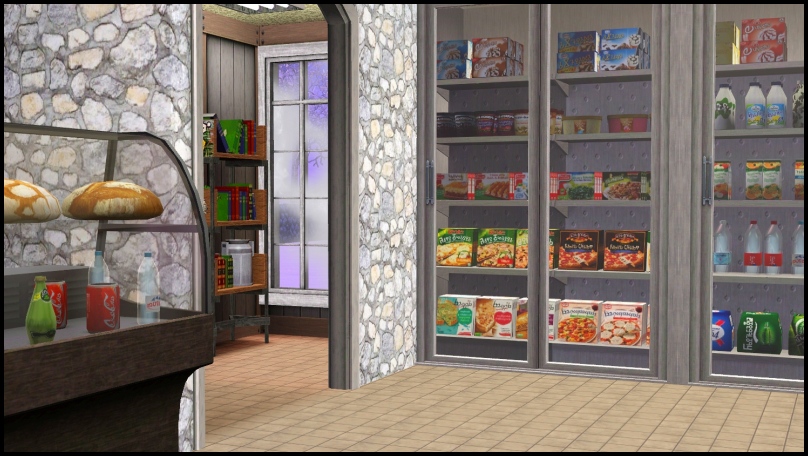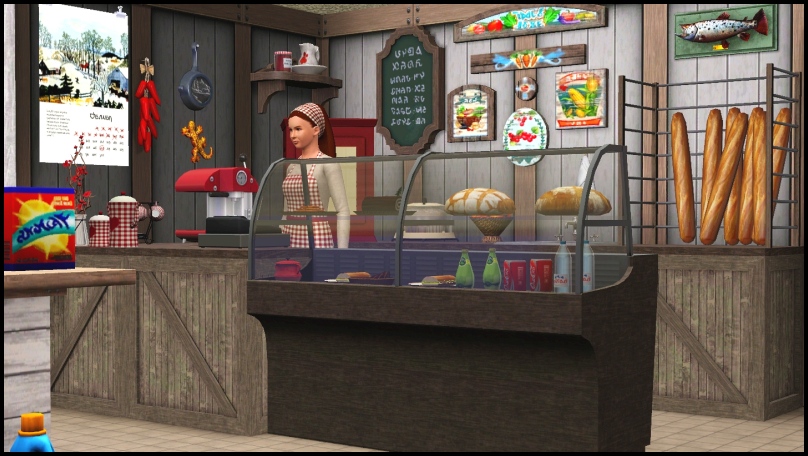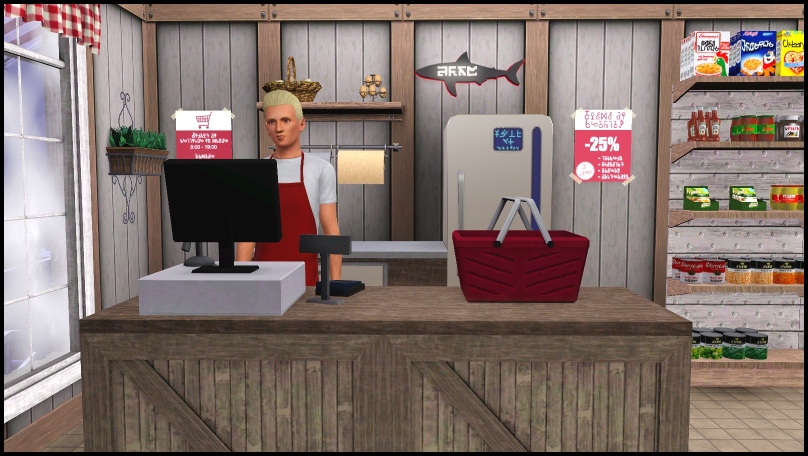 As you can see, it's quite small, but fairly well-stocked! The fridge behind the main cashier is where I imagine the meat and fish are stored. The store carries a few cases of beer, as well as flowers, but not too much of either, because I want to build a full-fledged florist and a nectary/liquor store at some point.
That's it for now…next time I'll introduce Pearlie & Addison's family properly and give you a tour of their house. Until then, Happy Simming!