I've been working on another family — they're the main farmers of my town, and also the owners of the local pub. They live in the Homewood, where I was originally going to put the Deshannons. I gave it the quick and dirty decorating treatment because I was eager to work on the pub, so it's mostly EA stuff; I'll probably spruce it up later on.
This is Will Sothers, the younger son of the family.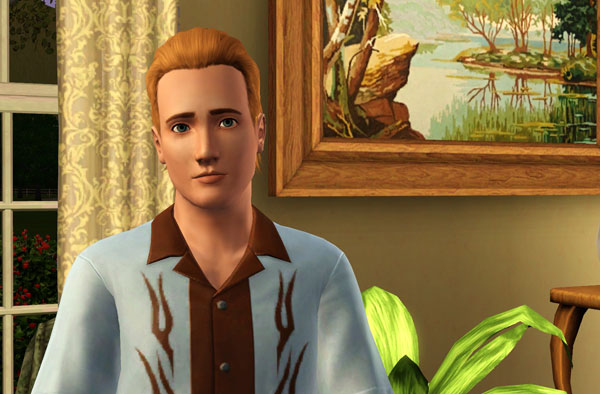 He's trying to watch the game, but his parents, Hannah and Owen, insist on dancing right in front of the TV.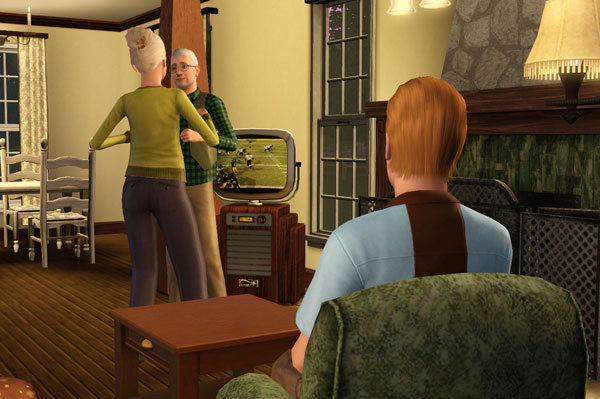 He doesn't get too ruffled about it, though; he's a pretty laid-back guy. In fact, he's so laid-back that all he does is sit on his rump and watch TV or play computer games (a man after my own heart). Yes, Will Sothers is a slacker of the highest order, and his parents hope to nudge him out of the house by teaching him the family business, starting with the art of making drinks.
But first, he pays a visit to his brother Shane, who lives across the street.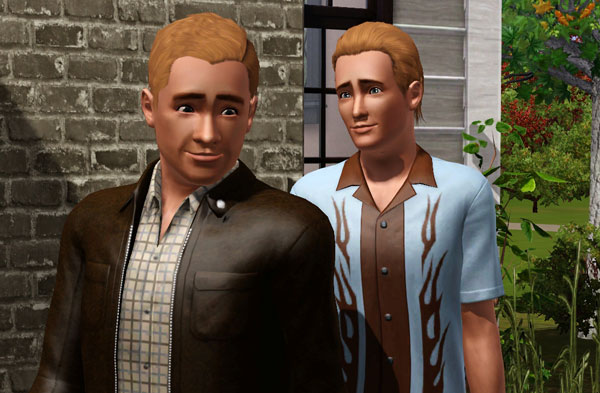 When I get everything up and running, Shane will be the sheriff of Ely Corners. He just needs a uniform and an office. I'm not sure how I'll have him "work", but I think just calling him to the scene when he is needed will be enough for now. Not that I imagine many "scenes" occurring in this dinky little town, but you never know.
This is Shane's wife, Toni. I would just like to say: I did not put her in those clothes. I must have deleted the outfit she was supposed to be wearing. Ah, the dangers of purging custom content. Toni is a mother of two, an avid baker, and a bit of a gossipmonger. Unfortunately her house is empty and I haven't created her kids yet, so she has nothing to do.
Shane invites Will into the empty house, and the first thing Will does is ask him for money. I love how Shane is looking at him like, "Typical." And you wanna know how much money Will was able to mooch off of his brother? One Simoleon. One lousy, stinking Simoleon. Hah.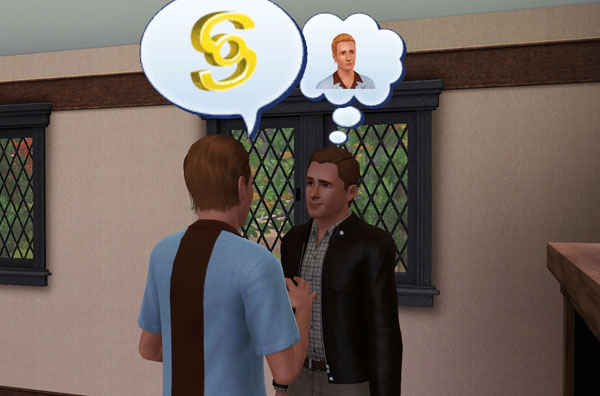 Will figures he'd better scoot over to the pub if he wants to make more than a buck.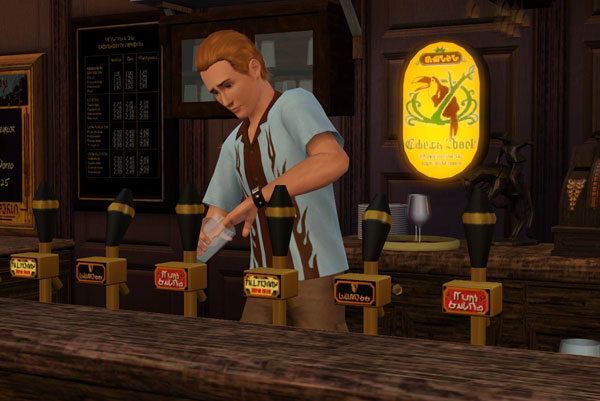 He washes some glasses, hums to himself, wonders if anyone is going to show up.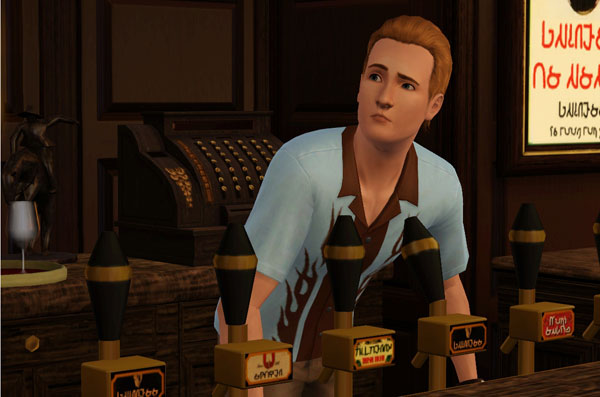 Not long after that, who should appear but his own mother! Talk about being put on the spot. She orders some fish and chips and sits facing away from him so she won't make him nervous. But Will does get nervous, and drops a glass right in front of his first real customer.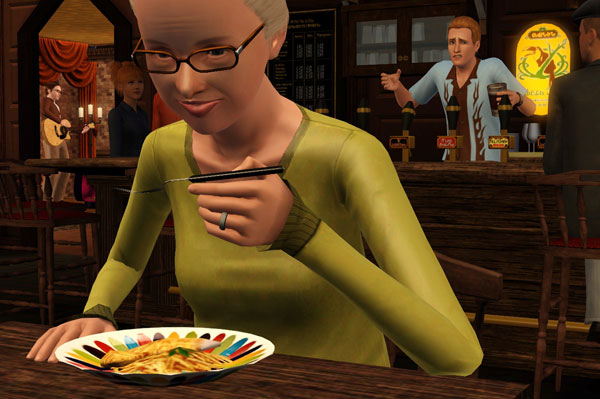 "Sorry, Mom!"
This is Cynthia Sims, the mixologist NPC that was created by the game when I made the pub. I classified it as a "local watering hole", which I think is one of the LN types, because the lot has open/closing times and a happy hour. I haven't experimented with making it another type, though.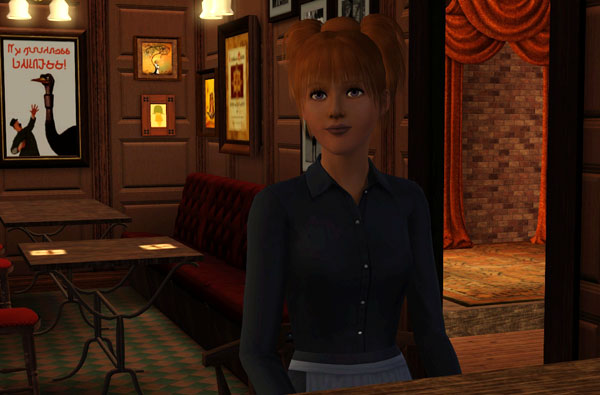 At any rate, I considered force killing Miss Default Face Template on the spot, but I checked her family tree, and she has a family. A husband and a toddler. I also discovered she's homeless. Yup, a whole homeless NPC family. I'm not sure what to do about them. Since I have the fancy Late Night mixology station in the pub, the game will most likely generate a new NPC mixologist if I delete Cynthia. So I might just edit her in CAS to make her less defaulty and say she lives in the city and commutes to Ely Corners for work. I think I'm just going to have to live with some NPCs being around.
Will's parents get a little lovey-dovey sometimes, but Will doesn't seem to mind.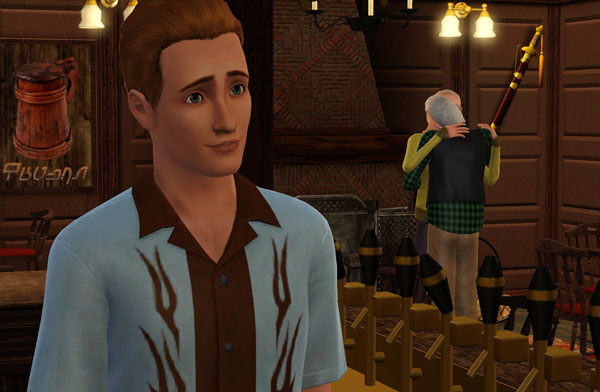 (continued on Page 2)