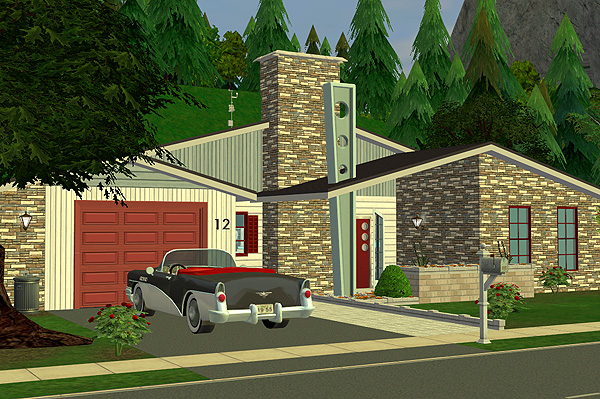 12 Googie Lane is a house I've built in the millionth incarnation of Gnomesby, one of my Sims 2 'hoods. Some of you may remember little bits of Gnomesby from a long time ago — I had planned on moving Fran there eventually. Anyway, I've been working on it on and off over the past few months, building a little here, decorating a little there, playing with Criquette's awesome 'hood deco, and creating Gnomesby's inhabitants.
One of those inhabitants is Tennyson Ravelo, whom you may remember from the Ravelo Legacy.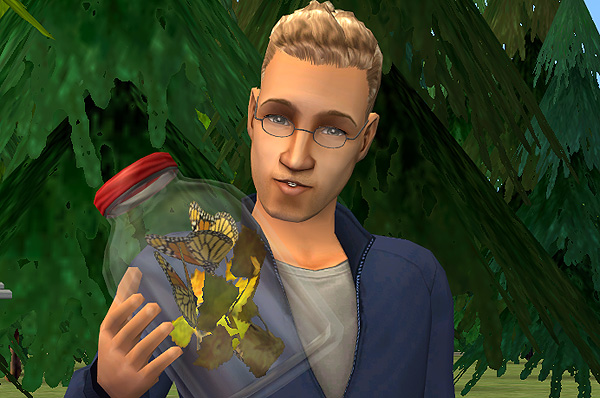 He moved to Gnomesby a couple of days ago after leaving home. Even though he's technically an adult Sim, I'm calling him a young adult according to the aging system I developed for Fran's stories. Tennyson will be attending the local college as soon as I finish building it. In the meantime, he's hanging out in his new house on Googie Lane, which is named for a style of 50s design. Yeah, I'm still on a midcentury kick. ;-)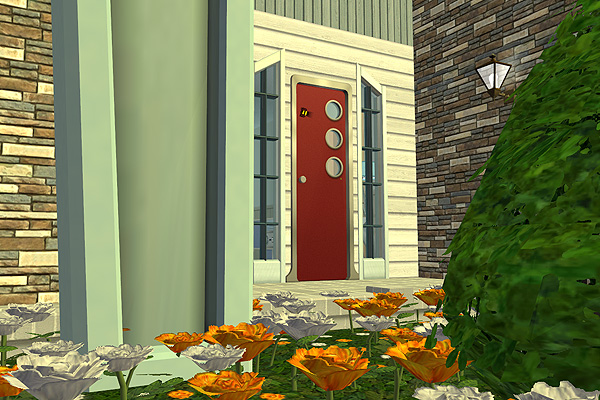 In between Shmakova updates, I thought I'd share what I'm working on in Gnomesby. So without further ado, here are some pics of the inside of Tennyson's house.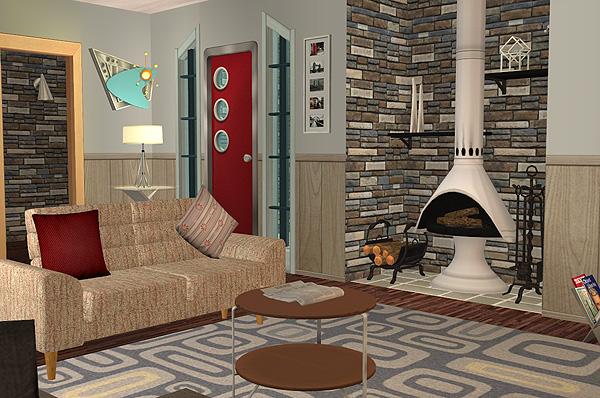 When Tenny was a teenager, he was really into math, physics, and astronomy. Now he is a game fanatic and builds robots as a hobby. I figured he'd be the perfect candidate for a house inspired by Atomic Age architecture and decor. I know it's a little fancy for a college student, but Tenny's parents are rich — they gave him a handsome chunk of change when he left home.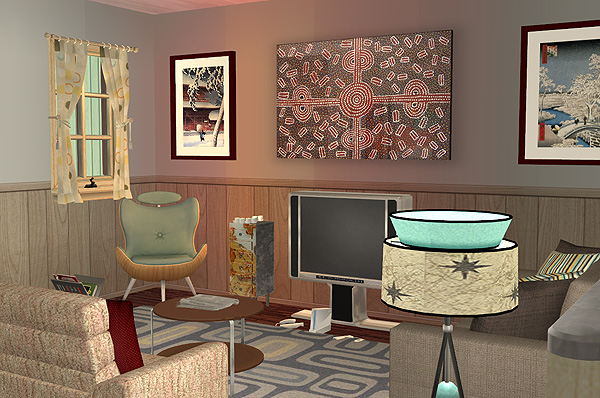 Tenny is also fascinated by other cultures and likes to collect travel posters and vintage art.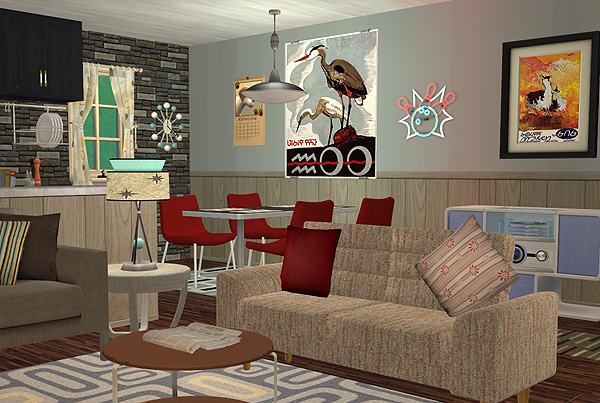 Tenny's robot workshop is in his garage. He can only build simple toy robots right now, but maybe someday he'll be churning out more useful machines.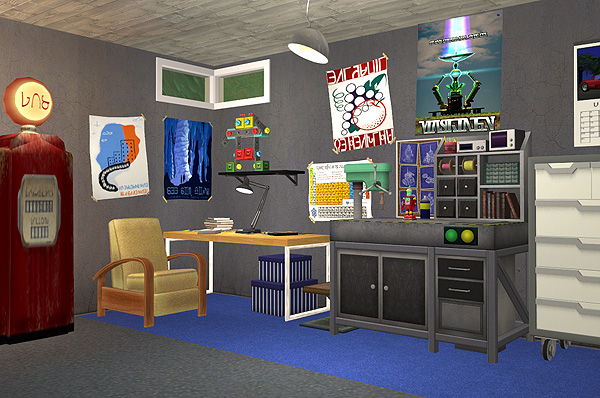 And here we have Tenny's bedroom. He has a second bedroom, but it's empty at the moment. Recently he put an ad in the paper seeking a roommate so he can make more money for robot-building. All of the money his parents gave him went to his house and college tuition.
I wonder who his roommate will be?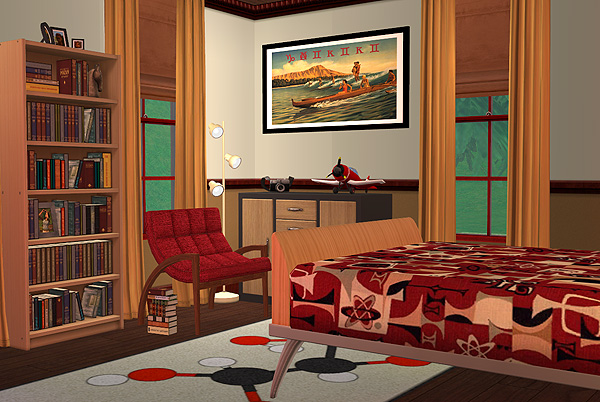 Hope you guys enjoyed this brief tour of 12 Googie Lane. Stay tuned for more Gnomesby at a later date!