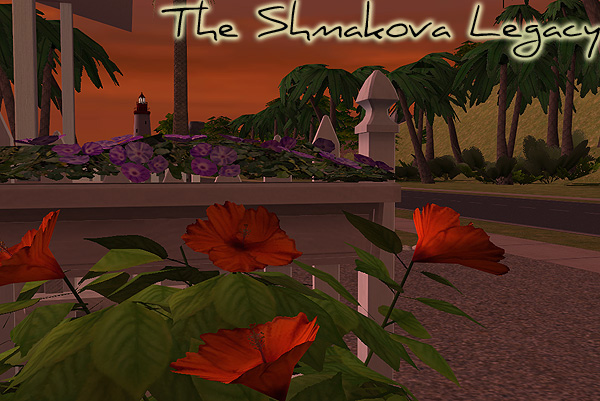 Hey all, Jen here. Due to my brain being fried and fuzzy and real life issues biting me in the butt, Joe is taking a break from narrating his legacy. I don't want to take a break myself, because I'm already wayyyy too behind. So I hope you'll all forgive me if I indulge in a bit of commentary for a few updates.
So! Here we have Ellie Shmakova after her transition to child.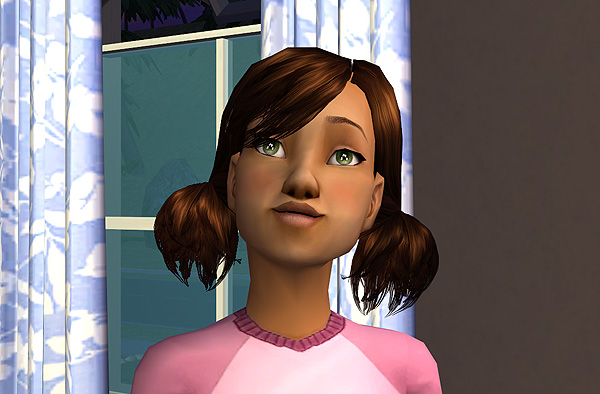 And here's her twin, Kirk, who is getting an early lesson in the Blurs and the Bees…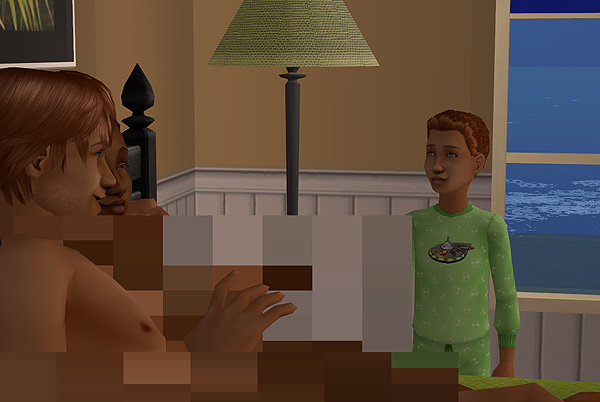 Yup, Joe and Eris were nekkid on that bed. You gotta love ACR.
Kirk jumped right into the annoying brother role. He wanted an electronic toy, so I bought him a remote control helicopter. The first thing he tried to do was fly it into his sister's head.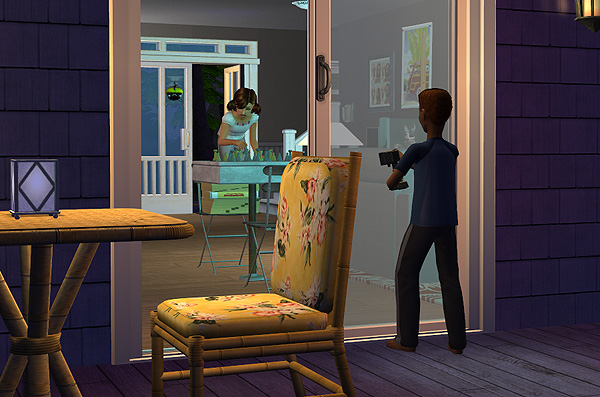 OK, so he didn't really try to fly it into her head, but it sure looked like it. Either way, Ellie was immune to his antics. She probably thought it was just a really big gnat.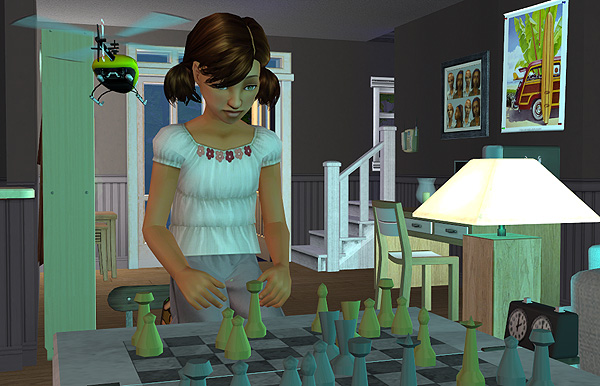 I had Ellie in mind as the heir early on because dear Kirk has a Niceness of ONE. Yep, he's just a big old meanie. So Ellie was my Chosen One. I put her to work skilling at all hours while Kirk got to play around like the little slacker he is.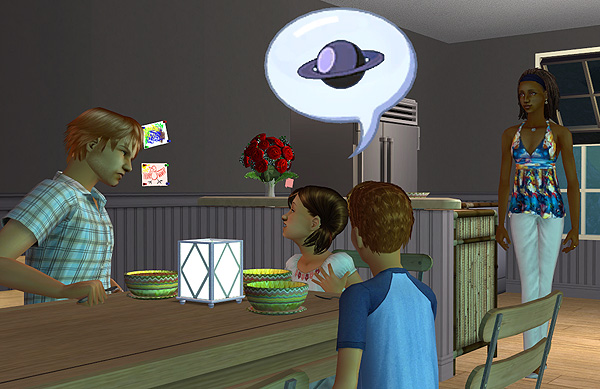 "Dad, is Kirk really from another planet? Could you send him back there, please?"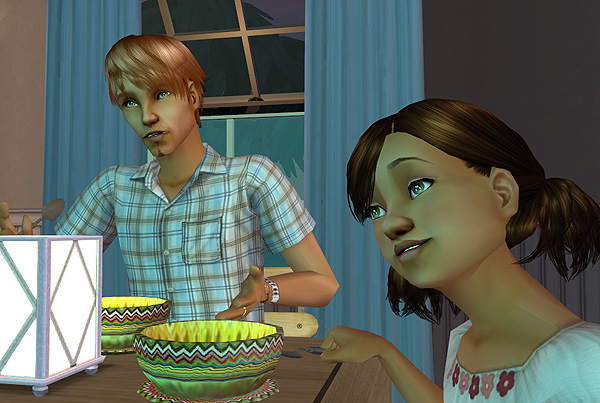 "OK, hon, but I'll have to send you back, too, since you guys were a package deal."
First day of school! They look so happy. Probably glad to get away from the nekkidness.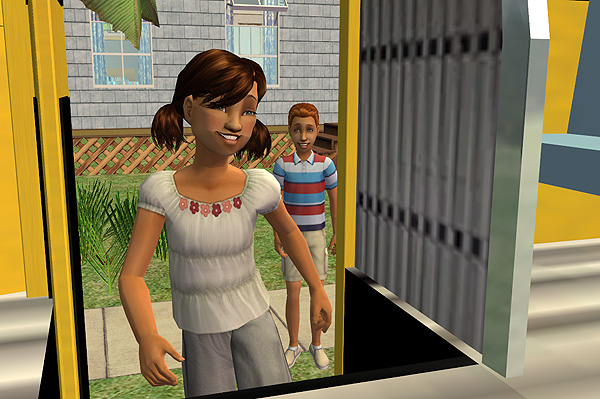 Eris confides in her friend Amity (one of the potential founders for our Founders Challenge, townified).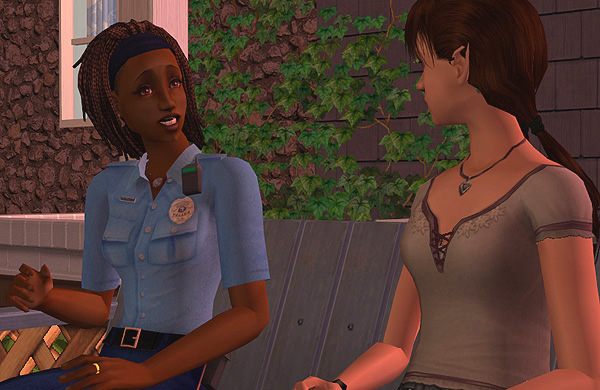 Eris: "I just don't know what to do! Joe and I can't keep our hands off each other."
Amity: "Dude, I wish I had your problems."
Kirk (future Romance Sim, I'll just tell you that right now) made friends with all the girls who came over after school. For some reason the majority of them are redheads. We're talkin' at least 80% of them. Not sure what's up with that. I don't mind red hair in the least bit, but some variety would be nice!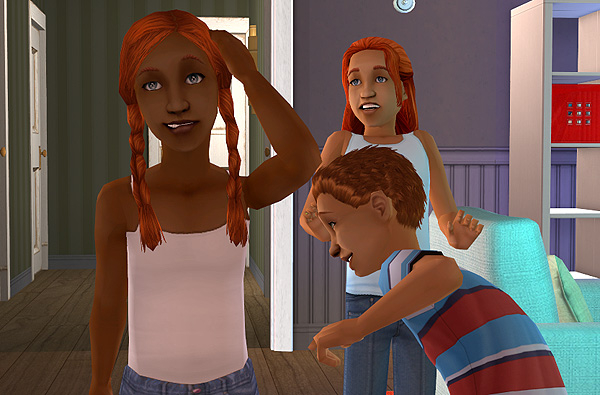 (continued on Page 2)