As my wife's bump developed into a more of a hillock, she took a leave of absence from her patrol job, and I became the sole breadwinner in the house. In order to win additional bread, I accepted more responsibilities at the school. Unfortunately this required me to look more "professional" and "teacherly", and I had to wear a very stuffy and uncomfortable suit, which kind of defeats the purpose of moving somewhere warm, you know?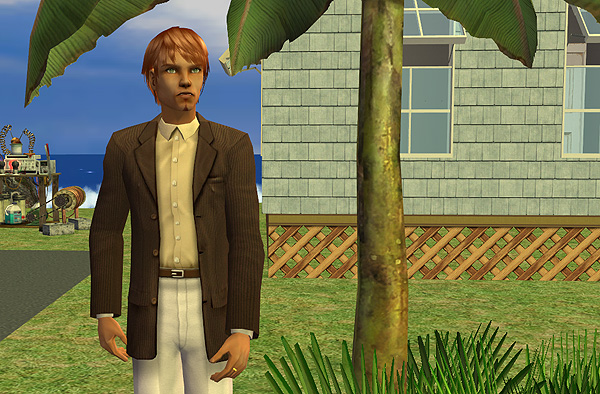 At least I was teaching now and not just standing around waiting for some kid to fall off the monkey bars. (Although I kind of missed wearing a whistle.)
Eris had a relatively easy pregnancy, aside from the time she set the kitchen ablaze.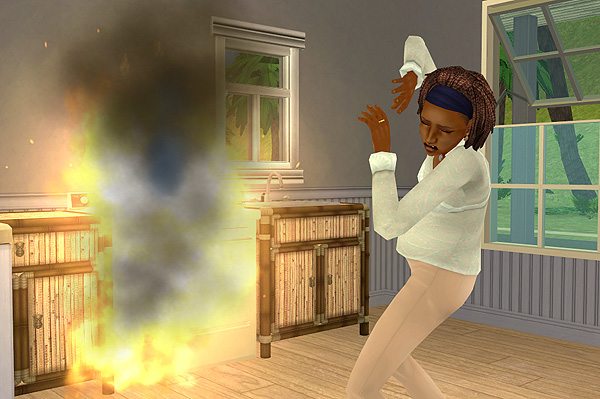 I'm normally quite sweet to her, but I couldn't help teasing her about it.
"Good one, Ms. FIREstick."
"You watch it. Next time it'll be your bookcase."
She knew just how to shut me up.
She also knew how to get what she wanted. You know how most women crave weird foods when they're pregnant? Like pickles and ice cream, or tomato cheesecake? Well, Eris didn't want food. She wanted a CAR. And not just any car: a bubble-gum pink GTO.
Of course she got it. How could I resist her fire-startin', sweet-talkin' ways?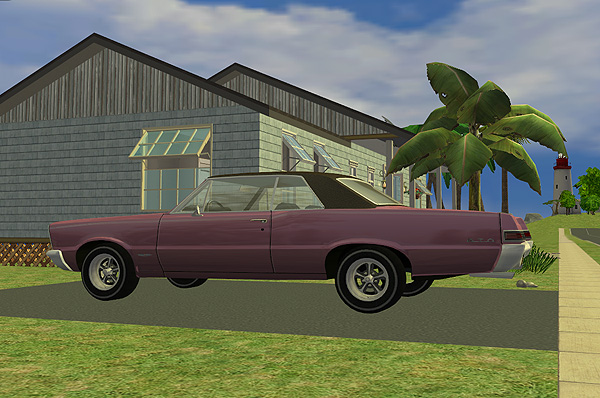 It made Eris so happy she suggested I buy myself something, too. I decided on a home improvement: a solar panel for the roof. Nifty, eh?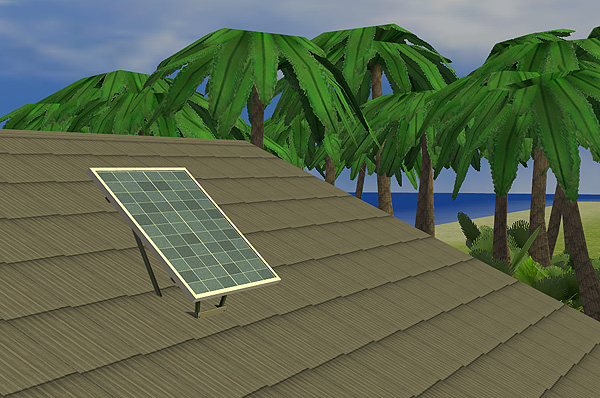 Another thing Eris liked to do while she was pregnant was stroll along the beach at night. I guess the exercise made her feel better. (Or maybe she was just trying to get away from me. I kept asking her, "Is it time? Got any labor pains yet? Huh? HUH?" I was kind of a wreck.)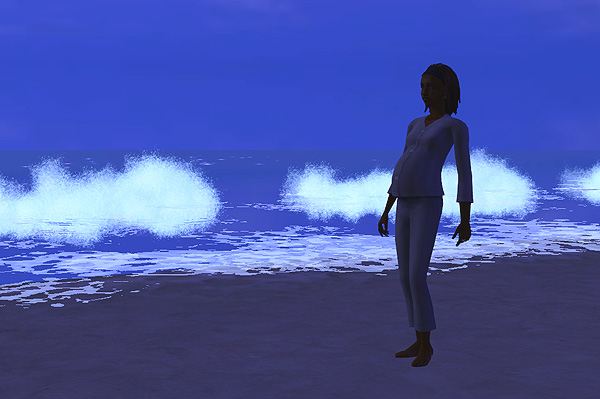 One night Eris settled her pregnant but still nimble self into the sand and started to dig. Much to her joy, she unearthed some colorful pieces of glass, worn smooth by the sand. As with the shell necklace she found the night we got married, she considered the sea glass a good omen.
(Apparently I was inside learning how to slice cheese and arrange it in a pleasing pattern on a tray.)
After finding the sea glass, Eris decided to build a sandcastle. As anyone who knows my story can tell you, sometimes building a sandcastle can get you into trouble.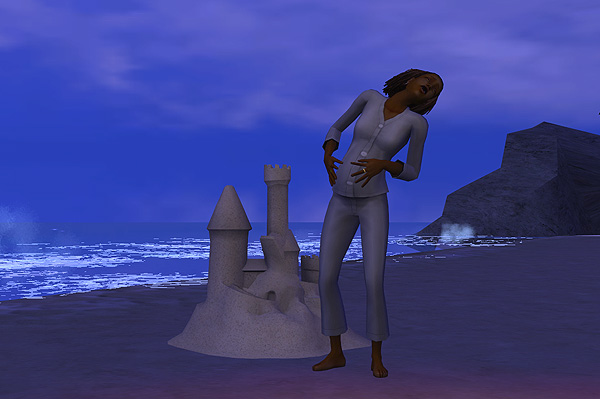 The sound of Eris yowling in pain and agony pulled me outside, and what I saw on the beach was shocking, to say the least.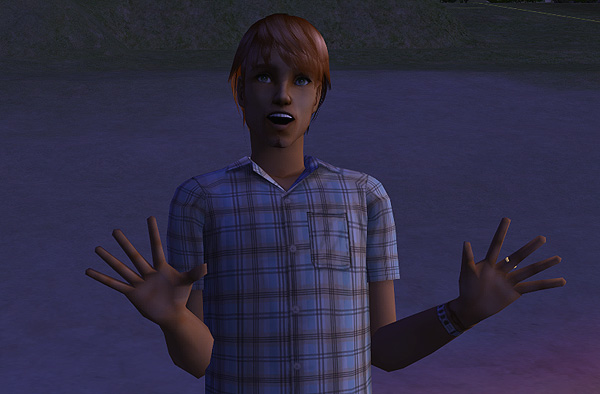 They say birth is a miracle. And it is. But I think what is truly miraculous about it is how a woman can have not just one, but two (!) children on a beach — by herself — and still manage to change into her everyday clothes by the time her husband shows up.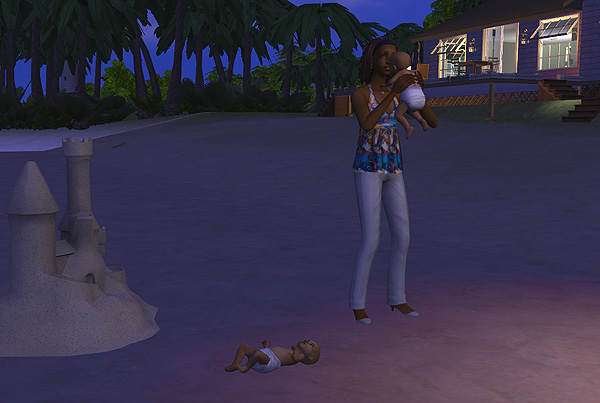 What the heck took me so long to get out there? Had I been in some kind of cheese platter stupor? I will never understand what happened that night. But that's OK, because I had two (!) radiant children before me, and that's all that mattered.
We named the little boy Kirk. He looked just like me when I was a baby. Same eyebrow color, same eyes, same bored look on his face.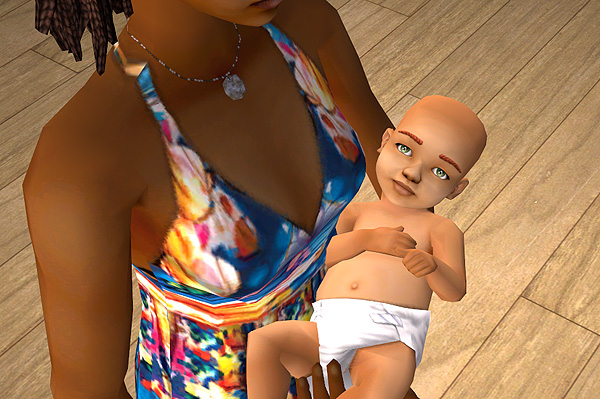 And the little girl, we named Ellie. She had my eyes, but brown eyebrows like her mother.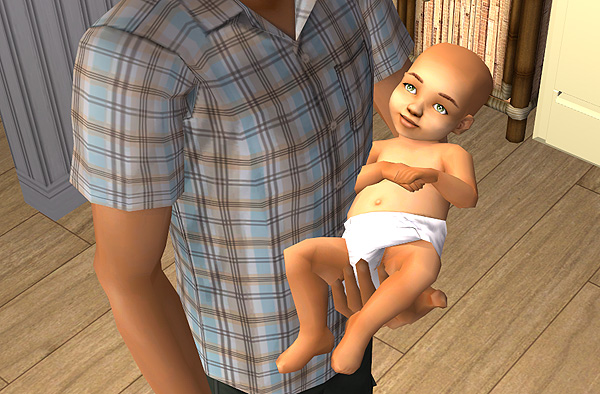 (continued on Page 2)