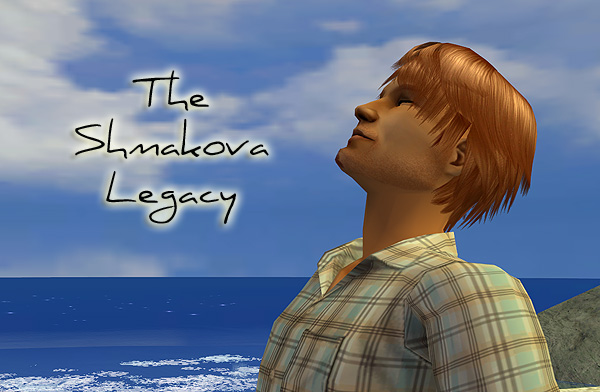 It wasn't long before I heard from Ms. Firestick, she of the soul-scalding scarlet eyes. It was the very next afternoon, in fact. I had turned off the computer and was actually reading a real live book when I heard a bit of hubbub outside.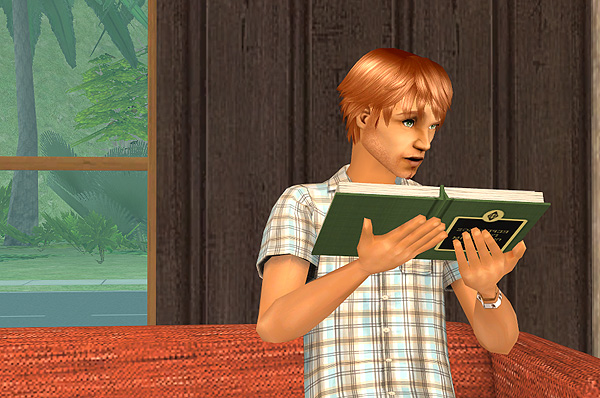 It sounded like a truck had pulled up and was unloading cargo. Since I had indeed ordered some furniture and figured it could wait, I finished the chapter I was reading before I headed out. By then, the truck was gone, and what it had left made my jaw drop.
It wasn't furniture at all. At least, not the furniture I had anticipated, unless I had gone online in my sleep and ordered a GIANT DJ BOOTH.
A note was attached to the headphones. It said, "Now we can dance all night long. See you soon. Eris."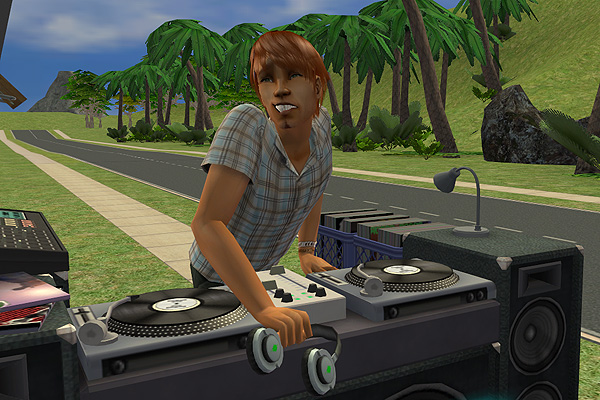 I was totally flabbergasted. Who gives someone a DJ booth as a gift, especially after only one (sort of) date? The thing was almost as big as my shack, for pete's sake. I guess she wanted to make a statement. Some people skywrite, some people leave expensive stereo equipment at your door. Hey, whatever works.
The expensive stereo equipment had certainly worked on me. Well, not so much the equipment as the note. It made me a little giddy.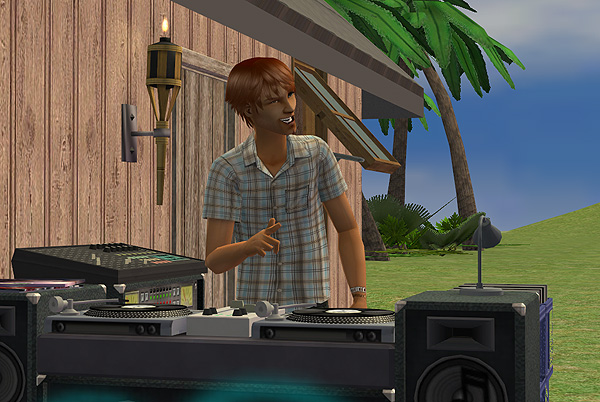 What is it about playing DJ (and being giddy) that makes a person act like an idiot? I was finger-gunning the road, for crying out loud.
There's no one there, you moron. Please step away from the turntable.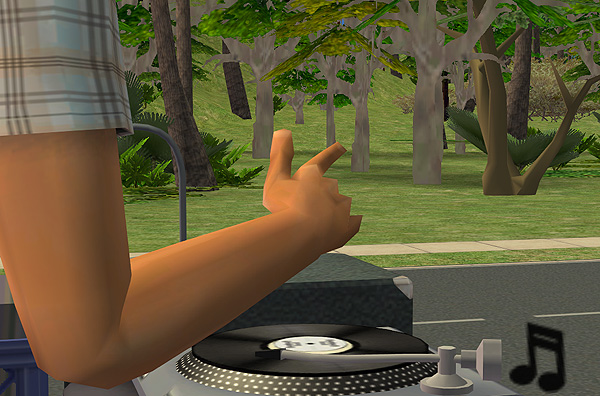 Not long after my foray into crazyland, the furniture I had ordered arrived — a sweet table and chairs. Since I didn't really have room for it in the shack, I set it up outside and went to make dinner. While I was in the middle of chopping up radishes, my friend Jason (whom I had met somewhere in my wanderings around the island) stopped by. I invited him to stay for din-din.
And then Eris showed up. Ahh, Eris. She came jogging on over in her Lemur Island Soccer League uniform, all bright-eyed and um, slightly sweaty.
Blushing like a mad fool, I thanked her for the DJ booth, and we all sat down for some mixed greens. (Hey, at least it wasn't lunch meat sandwiches.)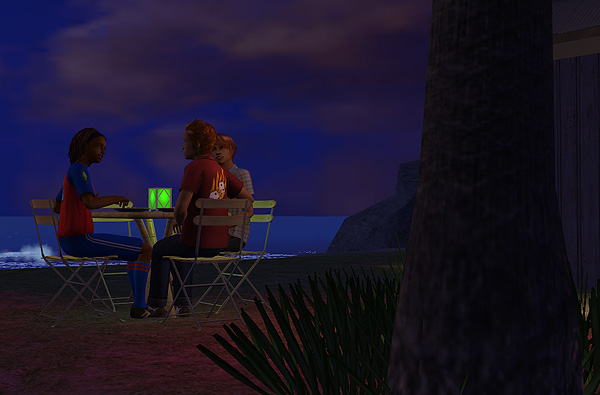 As it turns out, Jason was another cousin of Eris's, so they had plenty to chat about while we ate. His last name name isn't Firestick, though — it's Bard. So I guess maybe he came from the line of fire-people that told stories about the fire instead of twirling it around (which seems like a much wiser course of action).
He also kept smiling at Eris and I in a knowing way, like he could sense the sizzling chemistry between us. Although he could have been just passing gas. (In which case, good thing he's not a fire-twirler, eh?)
Eventually Jason took off, leaving Eris and I alone. I suggested she play one of her favorite records on the DJ booth while I cleaned up the dishes, but my flashy fire lady had other ideas.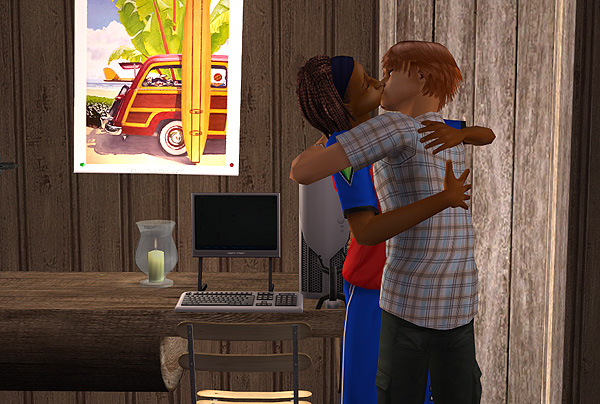 The dishes would have to wait.
(continued on Page 2)