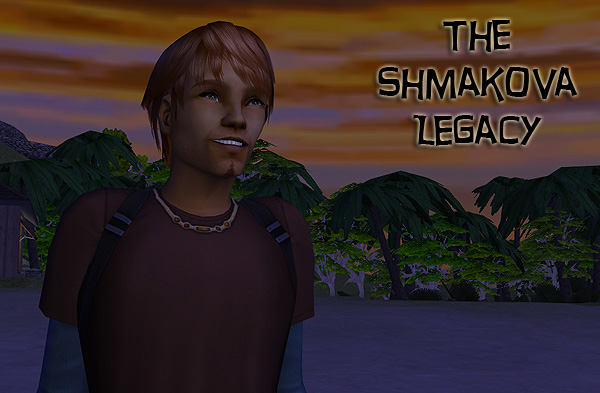 Greetings, all. Joe here. I've decided to switch to first person because I never liked third person all that much. That is, I don't mind reading it, as it's the most appropriate format for some tales, but writing it just isn't my cup of tea. And I'm kind of picky about my tea.
So. You're probably wondering who was yelling at me in the last installment of my story. I wish I could say it was the voice of God or even the voice of a remarkable talking chimpanzee, but no, it was merely the voice of a very unhappy man.
"You down there!" he was shouting at me. "I'd like to have a word with you!"
Feeling uneasy, I climbed the shore to meet him.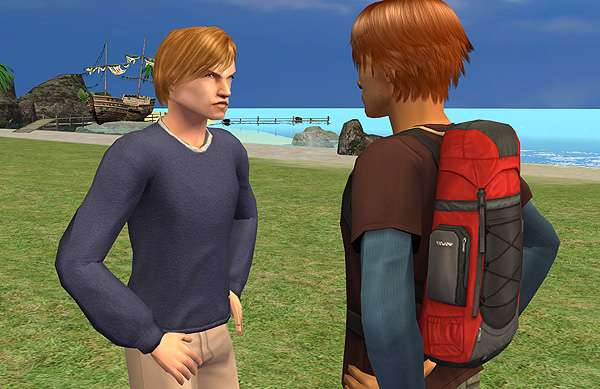 The man fixed a stern eye upon me. "Do you realize you're constructing a building on private property?"
"A building?" I laughed. "It's a sandcastle."
"A castle is a building, isn't it?" he asked, not laughing at all. "And you're not allowed to build a castle or any other structure on Mr. Kasahara's property without his permission."
"I…I didn't know this was private property. I'm sure Mr. Kasawhatever wouldn't care about me making a lousy little pile of sand that's just going to be washed away –"
"You think so, hm? Well, why don't we ask him if he cares or not?" The man suddenly focused on someone behind me. "Good day, Mr. Kasahara! I found this gentleman here trying to assemble a fortress on your property."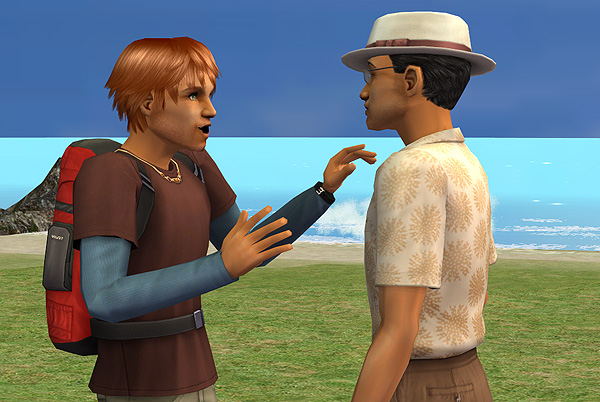 I whirled around and found my self face-to-face with, you guessed it, Mr. Kasahara. By this time I realized his name was familiar somehow, but I hadn't placed it yet.
"A fortress?" he asked in a casual tone. "Are we at war?"
I smiled, trying to remain calm. "Look, I'm sorry. I just wanted to dig in the sand a little…I thought I was still in the park. I'm leaving on a boat in –" I glanced at my watch "– seven minutes. So I promise I won't be any more trouble."
Mr. Kasahara scrutinized me a moment. "What's your name?"
"Joe."
"Well, Joe, I'm afraid you'll need longer than seven minutes to make amends for what you've done. You'll have to stay here and dig some more."
I laughed. "You're kidding, right?"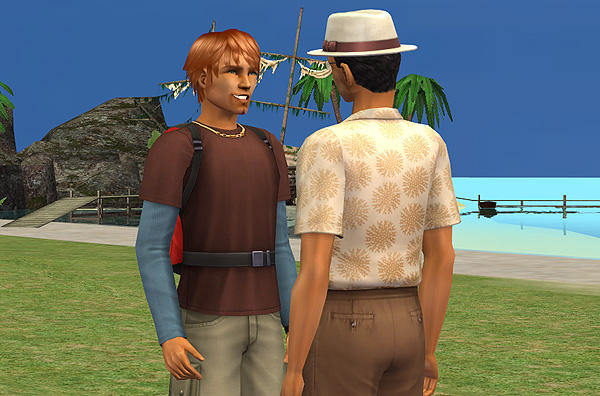 "No, I'm not." Mr. Kasahara smiled. "You have to stay for at least three days. You dig each day and keep everything you find, even if it's a chunk of rock. After three days, I'll take a look at what you've found. If it's adequate, you can go. If not, you have to stay awhile longer. I'll make sure you have accommodations, equipment, whatever you need."
"Wait a second!" I said, freaking out a little, which is against my nature, as I'm a fairly laid-back guy. "You can't keep me here. Don't I have rights? I demand to speak to the island authorities!"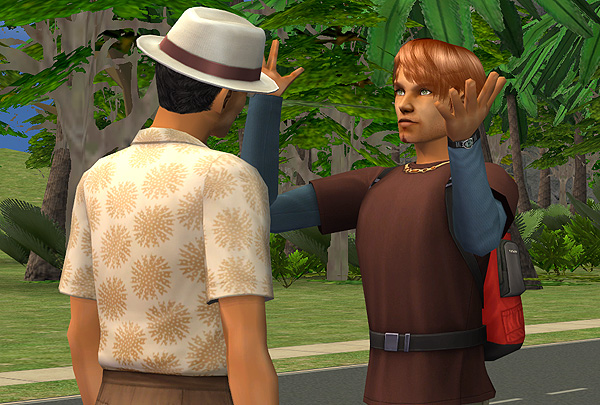 Mr. Kasahara smirked "I'm afraid I am the island authorities, Joe. Now…take a stroll around town for a few hours. Visit the market. I'll have my men build a temporary home while you're gone. And I'll make sure you can't get on that boat."
"But…this is ridiculous! Come on!"
"I'll see you in a few days, Joe. Let Kreios know if you need anything." He nodded towards my sandcastle, which was in the process of being dismantled by the man who had yelled at me earlier.
When I turned back, Mr. Kasahara was wandering off.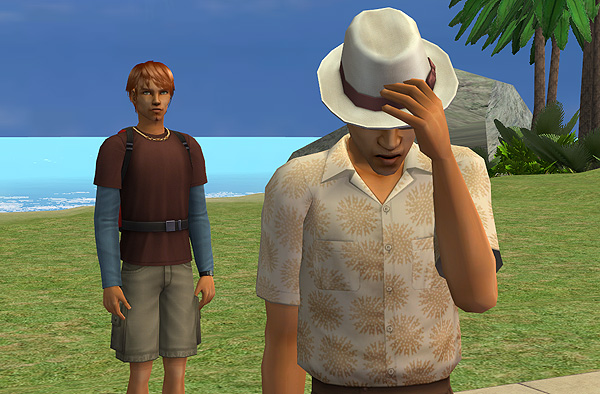 And that's when I remembered where I had seen his name. At the tourist office the day before I had glanced at a brochure about Lemur Island. It had mentioned Kasahara as the owner of the island, so…he really was the sole authority.
I glanced out at the sea again and wondered how long it would take me to swim to the next island. Then I caught a whiff of hibiscus and felt the warm breeze play with my hair…and decided that staying another three days wouldn't be so bad — even I was being held against my will.
I turned and headed for the marketplace.
(continued on Page 2)