NOTE: Some of my Simming friends and I are doing a Legacy Challenge where we all start with the same founder. Everyone submitted a Sim (except for me, since I joined late), and we voted on who we liked best. A Sim named Joe Shmoe won. I changed his name to Joe Shmakova for variety's sake. We also voted on his primary aspiration (Knowledge) and his personality (Pisces). Everything else is up to each individual player to decide. Anyway, I thought this would be a fun way to actually PLAY the game, since I haven't in many, many moons. I'm keeping each update to 5-6 pics so I don't get bogged down in writing lengthy updates like I usually do. All right, enough introductory patter…let's meet Joe Shmakova!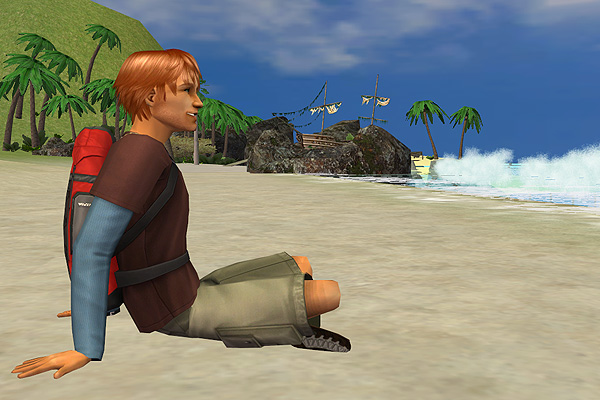 Joe sat on the edge of the beach on Lemur Island, trying to become one with the sand. In a few short hours he would be on a plane heading back to Winnisoda, where it was so cold that even the snowmen wore long underwear.
He didn't want to go back. The last few weeks had been a dream…traveling the world, meeting all kinds of exciting people, putting off his entry into the world of desks and cubicles…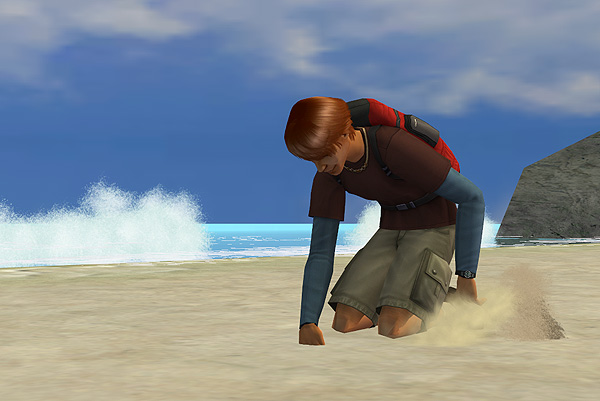 Joe curled his fingers into the cool sand and started to dig. It felt good, scooping the little granules up and letting them fall in big clumps. He remembered when he was a kid, building sand castles on the shore of the Riverblossom River…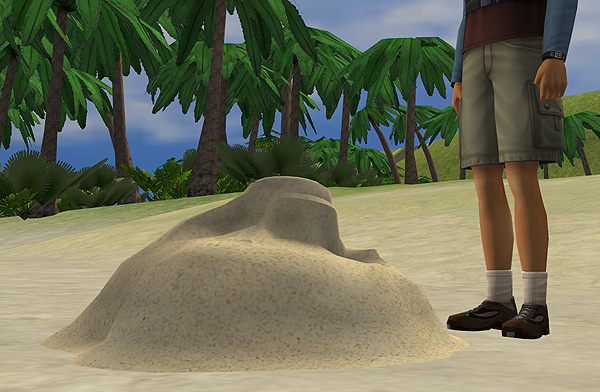 ….and how terrible he was at it.
Joe laughed at himself. "Why does it always end up looking like two dogs under a blanket?"
A sweet-scented breeze swirled around Joe's head. He took a deep breath, letting it seep into his lungs, his stomach, his toes. No, he didn't want to leave. He wanted to stay on Lemur Island forever. There was something about it…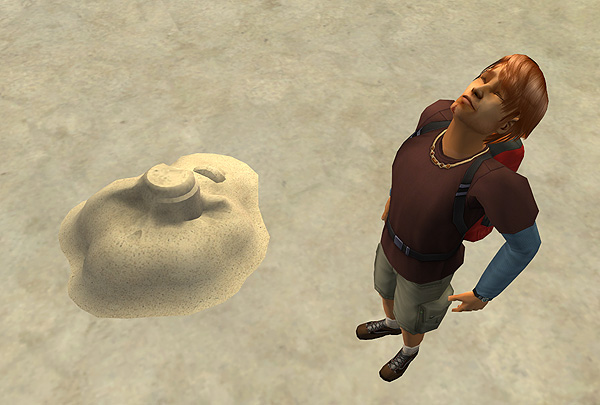 But his parents would kill him if he didn't go back and get a job like a good little college graduate. It was time to grow up.
Not yet. Let me enjoy Paradise for a few minutes longer…
Suddenly a harsh voice intruded on Joe's reverie.
"HEY! You! What do you think you're doing down there?"
(to be continued…)