A new house for you guys — this one's called "The Whitehall". It's similar to "The Gladstone" in size and shape, but just different enough to give you some variation in your neighborhoods.
The Whitehall is furnished in the modern style, and…here's some good news: you only need Nightlife to play it! I tried out Numenor's BaseGameStarter Pro (thank you to daysies for the suggestion and the link!), which allowed me to boot up the base game plus Nightlife (and ONLY Nightlife). I tested the house in my full game (all EPs), and it works fine, but let me know if you guys have any trouble with it, especially those of you who only have just the base game + NL.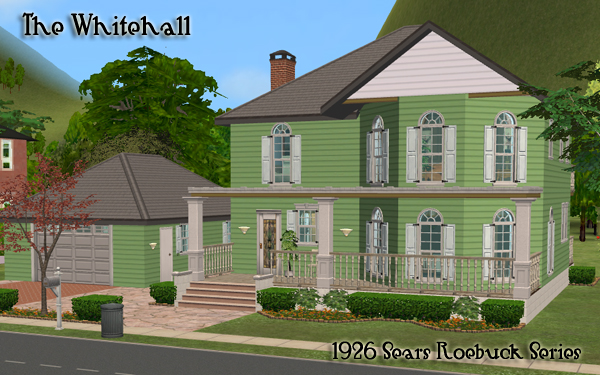 I couldn't find the original Sears pics and floor plan on the web, but here is one picture of an original Whitehall home.
Lot size: 3 x 2
Furnished
Hack & custom content-free
EPs required: Nightlife
The Whitehall's wider lot size makes it look nice and non-crowded between a couple of Gladstones: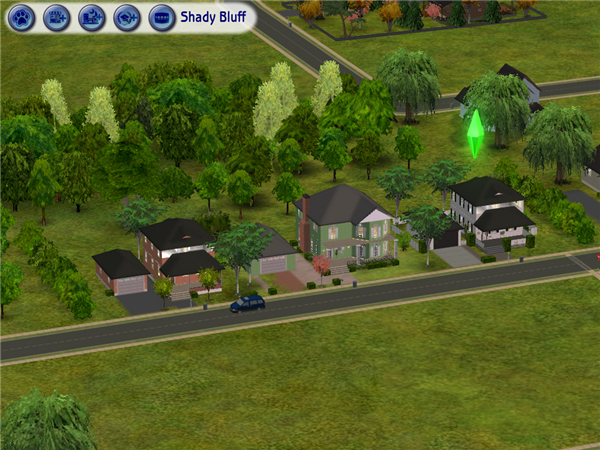 Some more pics of the house: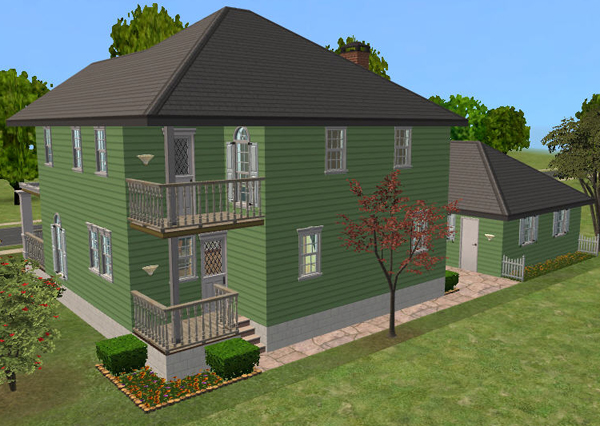 The back of the house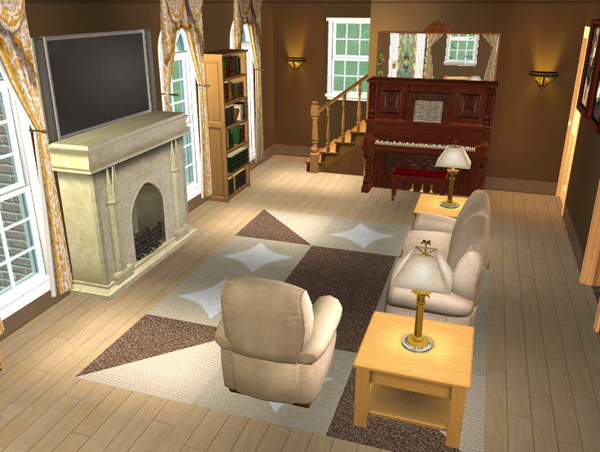 The living room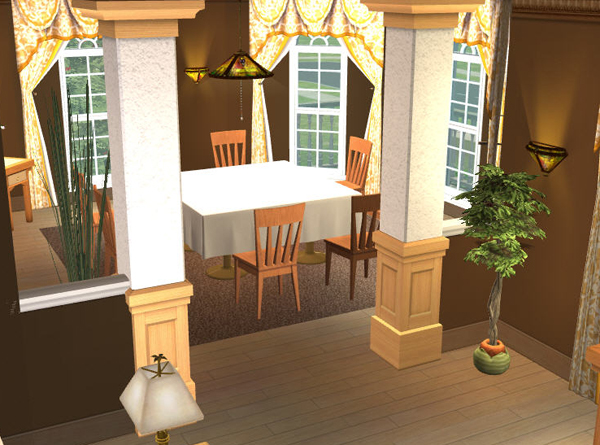 View of the dining room from the living room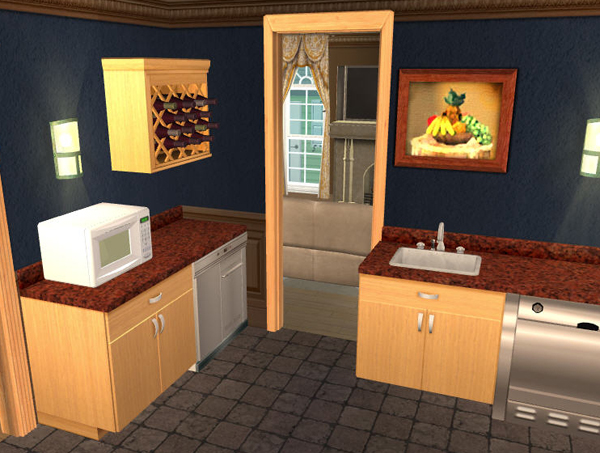 The kitchen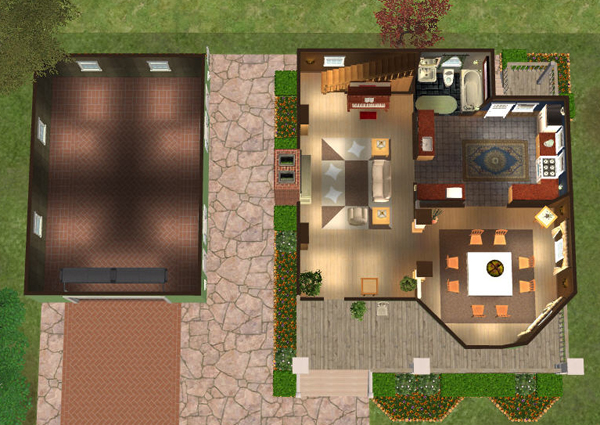 First floor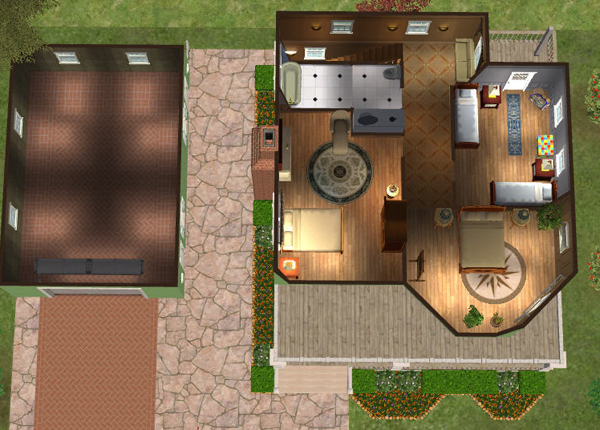 Second floor
I didn't do an alternate exteriors this time, but I'll be sure to do some as I continue with Shady Bluff.
Enjoy!