Well, now that you've seen what the Baz and his fam are up to, it's back to Burr Cottage, where 2nd gen heir Belinda is plotting to take over the world with her daisy bouquets.
Belinda: What on earth do you mean? I'm only spitting out flowers by the cartload because YOU thought we should start a family business.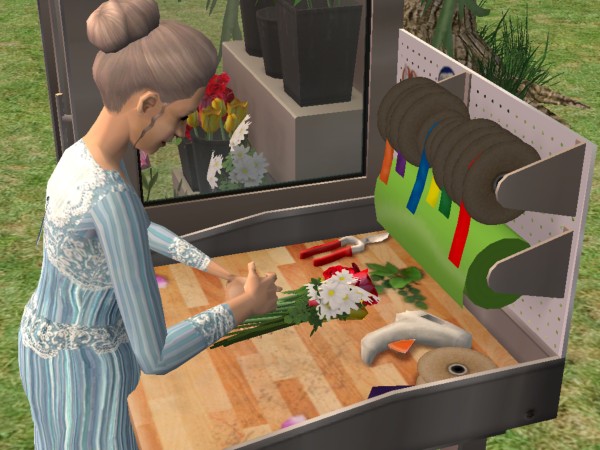 Jen: There's no "should" about it, Belindy. It's in the rules. "You gain 1 point for every generation the 'Family Business' is a level 10 business."
Belinda: Oh ho ho! So it's completely optional. You won't lose the challenge if we don't start a business…
Jen: But I won't get any points for it, either. And I'm all about the points. So get cracking on those crazy daisies!
Belinda: My, aren't we the oppressive monarch this morning! Next you'll be wanting us to bow and scrape and call you "Your Benevolence". I thought you loved us.
Jen: And I thought you loved flowers, but you're giving me the lip.
Belinda: Is this better?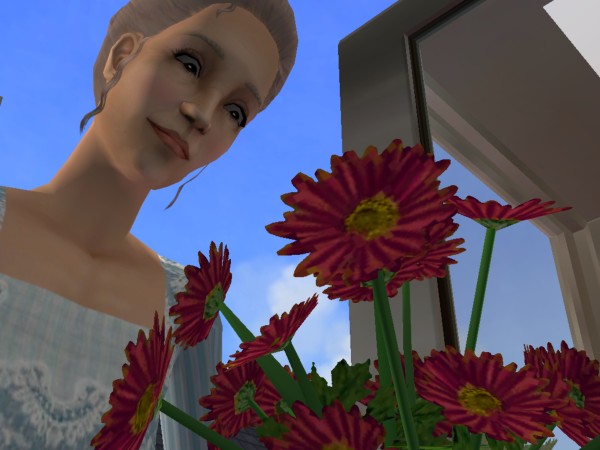 Belinda: Oh, you beautiful, magical blooms! Let's take over the world one bouquet at a time!
Jen: A-ha! So you DO want to take over the world. You Knowledge Sims get some strange notions.
Belinda: I must have acquired that one from Farley. He of the metal fist, the iron grip, and so on. You know, if he weren't such a lamb, I'd be scared to death of him.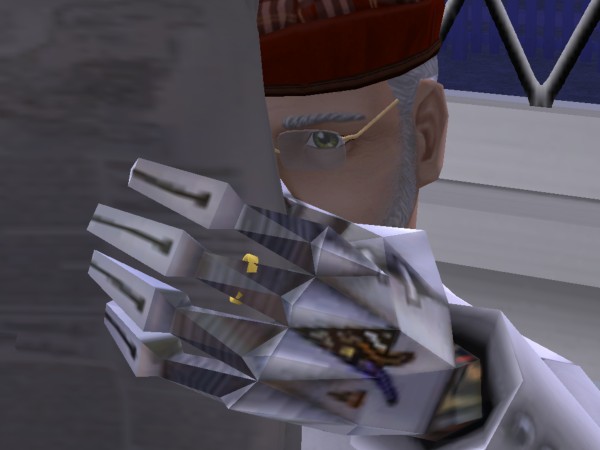 Farley: I heard that. How dare you call me a lamb. I'm a Mad Scientist! Stark raving!
Belinda: Farley, dear, you're not fooling anyone with that bunk. Now get out here and trim these hedges before they grow hooves and start roaming the yard like unhappy bison.
Jen: Well, while you two lovebirds quarrel over the state of the Burr botanical garden, I'll check on the children.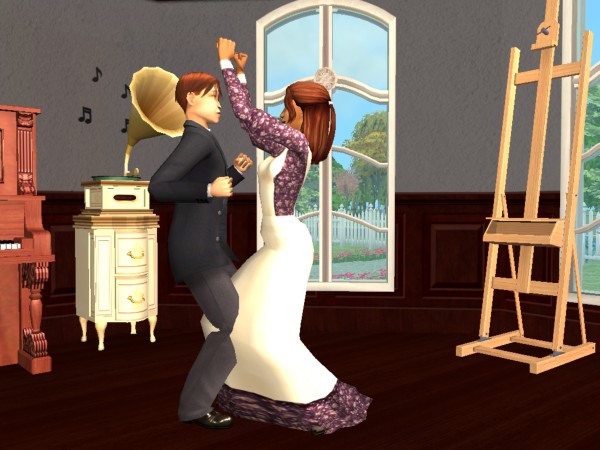 Jen: Oh my. This isn't good. Coriander! No grinding! This isn't the '90s!
Coriander: *youthful laughter* Yes, it is!
Jen: No, it's not!
Coriander: Are you telling me it's not the 1890s?
Jen: Um…well…you're right. It's the 1890s. The tail-end of them, anyway. But I stand by my command. No grinding! Respectable young people didn't do that kind of thing back then.
Coriander: Who says we're respectable? Besides, my sister is much worse.
Jen: Oh dear. When you're right, you're right. But that doesn't make it right! Right?
Coriander: Huh? Well, you can take that up with Camellia. I have to go read up on toilet-bowl cleaning.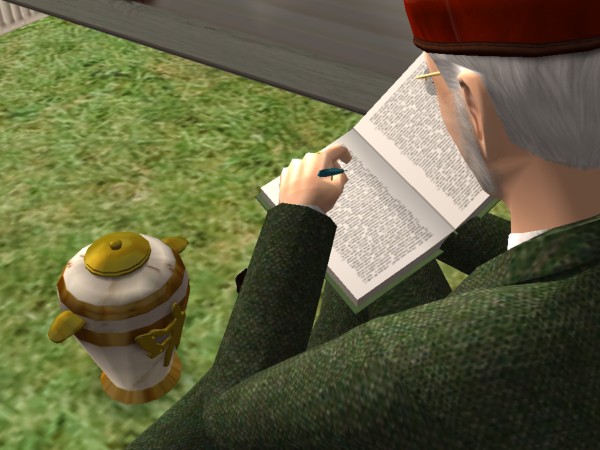 Farley: Dear Diary, I have been studying Vincentio's marble urn for days now, and still no supernatural activity. I wonder if he thinks he's still in quarantine? I shall persist in my vigil…after I finish daubing my latest canvas.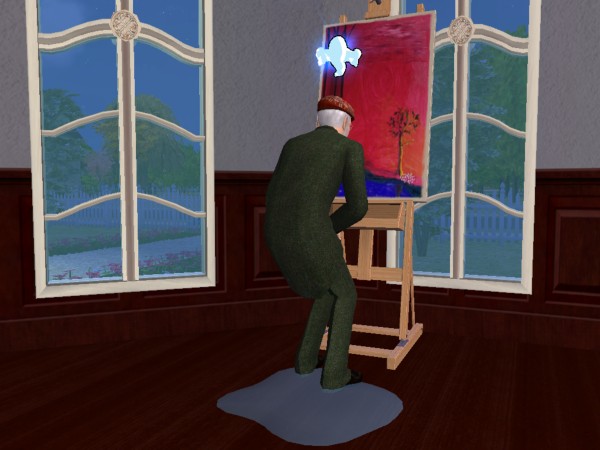 Farley: Great Scott! What was THAT?
Jen: I didn't catch who it was. Must have been a drive-by scaring. By the way…Farley?
Farley: Yes?
Jen: You just broke my "Noble Composure" handicap. Thanks a bunch.
Farley: Don't mention it. And I mean that literally. Don't mention it ever again. How embarrassing! I'd better mop it up before Belinda sees it…
Jen: Good thing you always have a mop in your back pocket.
Farley: Indeed. Very handy. Now, while I'm trying to salvage the last shred of my dignity, why don't you tell them about the room.
Jen: Oh, yes! The room! We finally finished the Great Room. I did a little dance when I placed the last two floor tiles. No more striding through the grass on the way to the refrigerator!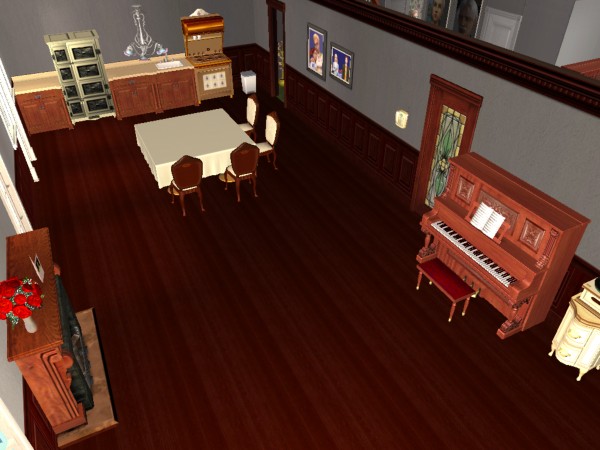 Farley: Now we just wade through the field on our way to bed.
Jen: I'm working on it.
Belinda: *piping up* And it would be nice to have walls for our flower shop, too.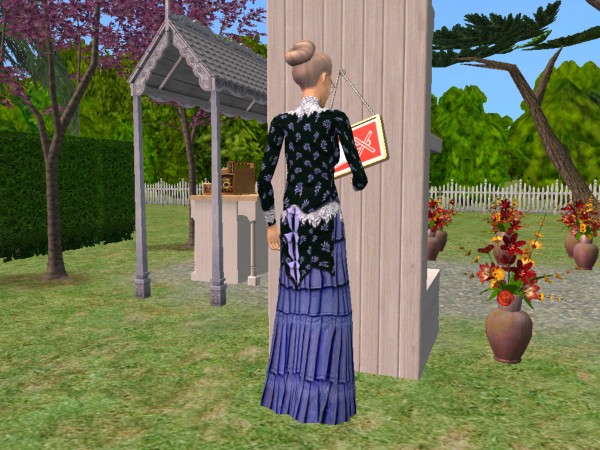 Jen: My dear Belinda, haven't you ever heard of an open-air market? Just think of the scent of all that pungent flora wafting through the air, enticing potential customers as they stroll by!
Farley: By Jove, I think she's got something. Now…how do I use this blasted cash register? Dratted newfangled contraptions…that'll be 5 Simoloeons, Miss. I think…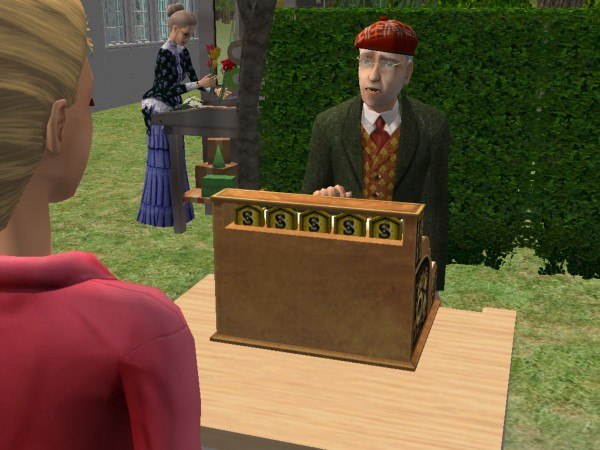 Jen: Good heavens, Farley. When that ghost scared the puddle out of you, did you lose your brain, too? Need I remind you that you're a Knowledge Sim? AND a Mad Scientist? You're supposed to be a whiz with gizmos and gadgets!
Farley: Need I remind YOU that I'm a bit of a dusty old dog? Sometimes it's hard to learn new tricks. It's not as if they had cashiering classes at Fernley College, you know.
Jen: Yes, yes, I know. I'm sorry if I was harsh. You did a fine job at the register! I'm so proud of your first Simoleon.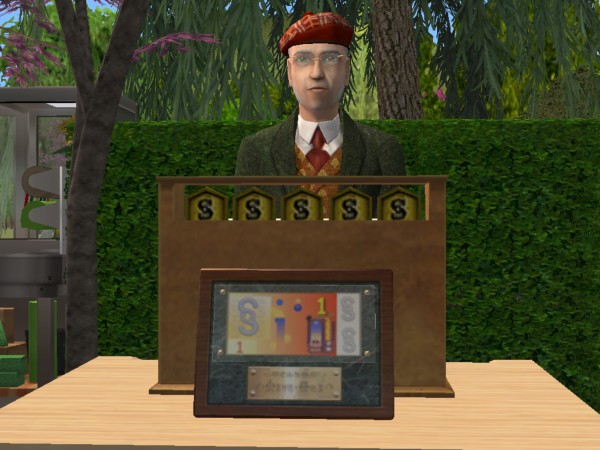 Farley: What do you know, I feel a glimmer of pride myself.
Jen: Speaking of Fernley College…
Belinda: Oh yes. The children. They left us all alone.
Farley: *heaves a sigh*
Jen: I'll go see what they're up to. Don't break any handicaps while I'm gone.
Farley: I make no promises.
(continued on Page 2)