Hello again! Do you guys remember me? I'm the Ravelo kid that talked your ear off last time about what my family's been up to.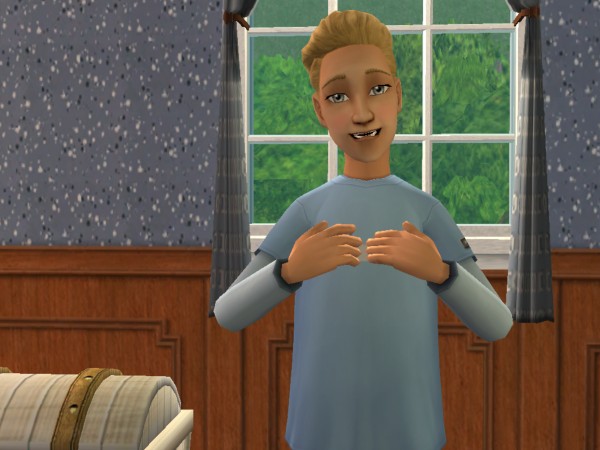 My name is Tennyson, by the way, and I'm a 4th generation Ravelo. I'll probably be the heir to the Ravelo legacy someday, but not until I graduate from college, and that's far far faaaar away. Really far. Like, centuries from now. I'll be an old man by then. And really, what's the rush? I'm having a good time being a kid.
Anyway, I'm not going to talk about me today. Well, not as much as usual. I'm going to tell you all about my Aunt Misty.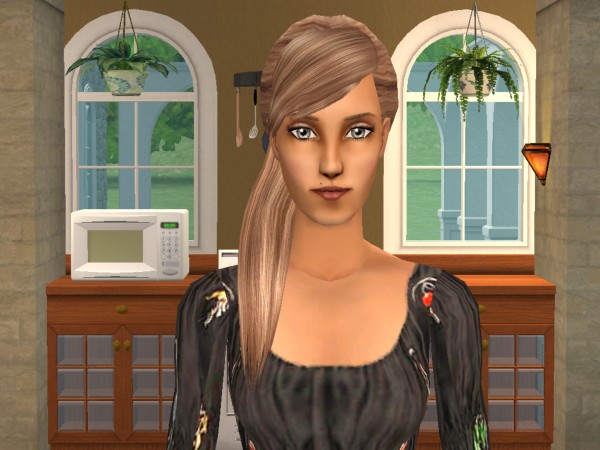 She used to live with us here at Grunewald Estate (that's the name of the huge honkin' house we live in). I guess when she was in college she was kind of a punk. She played guitar in a band called The Pyromaniacs…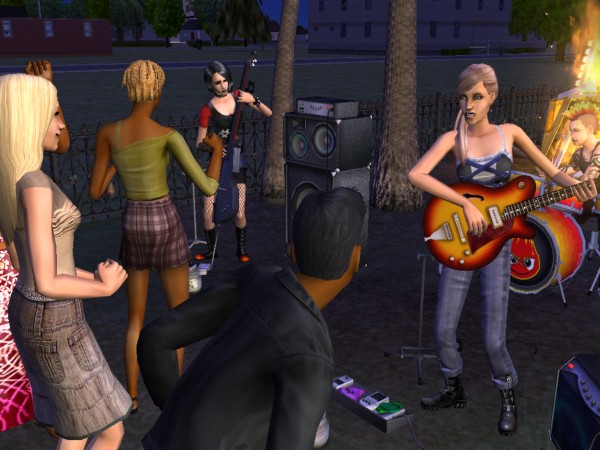 …but they broke up just before graduation. Misty felt a bit lost after that. She had this rockin' band, she was throwing killer parties, and all of a sudden…she was just another grown-up trying to make her way in the world. (By the way, I am NOT looking forward to that.)
Misty got a job in the military, I guess because she majored in Political Science. But she didn't seem very excited about it. She hardly ever laughed or smiled. Not even the sight of my dad playing "Pirates" in a leaky bathtub could amuse her.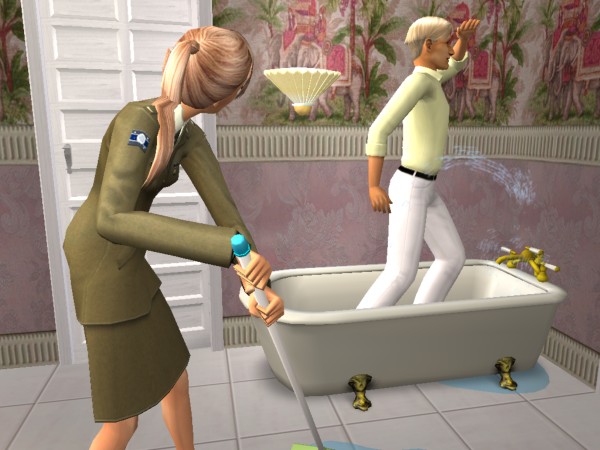 She was even sadder after my Aunt Kaela moved to Simmywood to start her movie career. My mom was busy having babies and didn't have as much time to hang out with her. So Misty started chatting with people online (people who, for some strange reason, all hated social workers).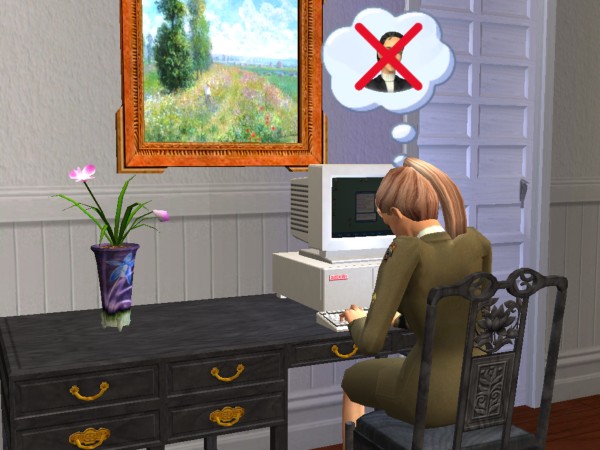 That seemed to lift her spirits somewhat until one day, she was typing away to her internet friends when she heard a WHIRRR and a POP! and her screen went black. Misty didn't have all that much experience fixing computers, but she didn't want to wait for the repairman.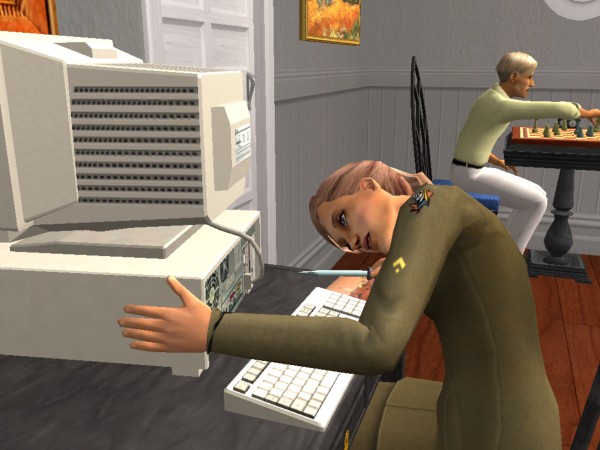 Big mistake.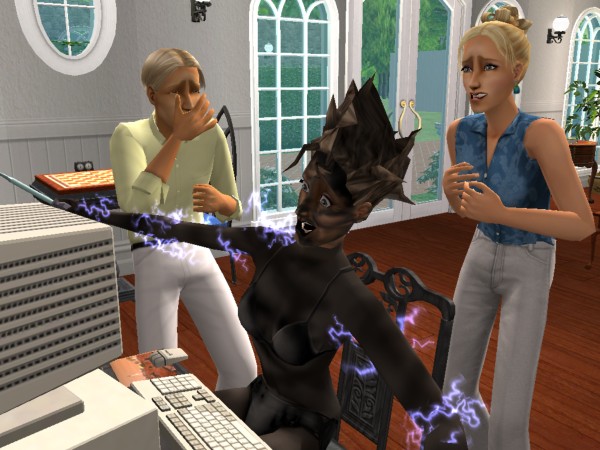 My mom and dad rushed up to her, but there was nothing they could do.
Thankfully, Misty survived the shock and scrambled away from the machine just before the whole desk burst into flames. My grandpa saved the day!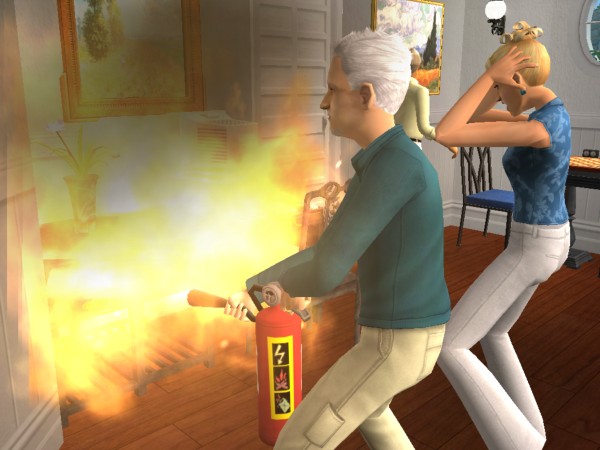 But Misty was traumatized by the whole event (my grandpa taught me that word, "traumatized" – he said that's how he felt after watching those llamas-giving-birth videos). Misty had seen her past flash before her eyes like lightning bolts in the sky, and she didn't want to wait around anymore for the rest of her life to happen.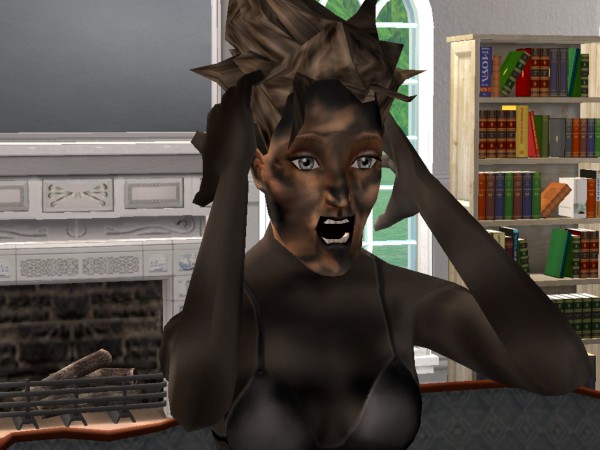 (continued on Page 2)