Hi everyone! It's me, Anastacia Ravelo. Yes, I'm back to update you on the latest happenings in the Ravelo family. Eventually you'll get to hear from my sisters, too, but for now, it's just me, and I have so much to tell you!
After my grandparents died, we moped around the house forever, but then Dad's movie came out and was such a smash that it lifted our spirits a bit. Plus I got to meet Johnny Depp at the premiere! Did you know he has an alien baby? Anyway, Dad also got a huge pay bonus, so we were able to totally deck the halls with Christmas decorations. Our once barren house is now cheerful and cozy.
Some weird things have been happening, though. First, Mom tried to fix me up with a friend of hers from work, Joe Carr. Well, not really fix me up, since I'm way too young to get married, but she was hoping we'd become good friends, and then I could marry him after I graduated from college. My response to that was, "Um…ew."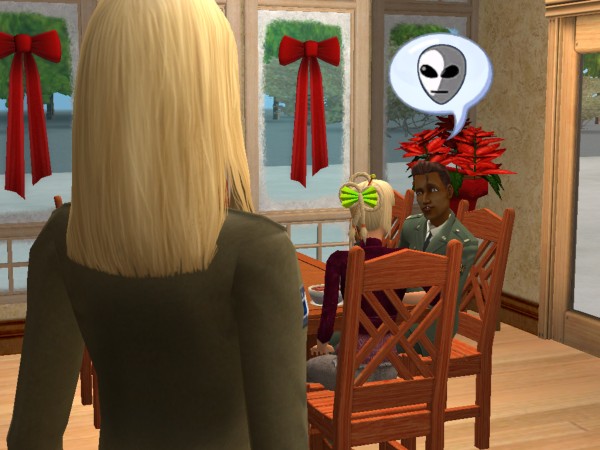 Don't get me wrong — Joe's a nice-looking guy and all, but he's 10 years older than me! That might not matter so much if I were in my 20s (or if he were Johnny Depp), but I'm 16. It's just not right. Plus he's kind of a nutcase. He was telling me about aliens and how they're going to invade Earth or something, and I was like, "Um, Joe…they're already here. Haven't you watched The Real World: Strangetown? There's an alien guy on there, and the only thing he's invaded is the girls' shower stall."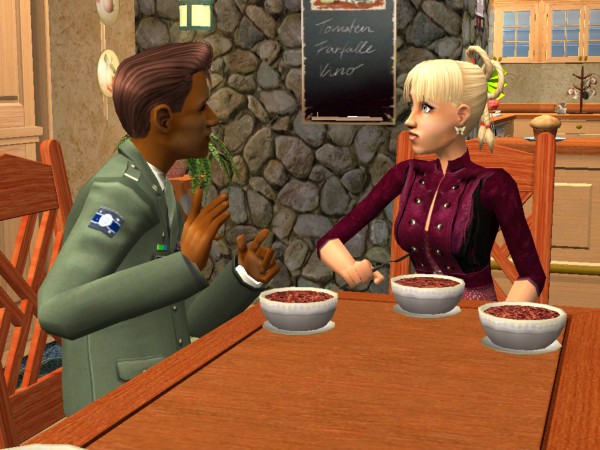 At first, Mom denied that she was trying to fix me up with Joe, but then she relented and told me the truth. I guess she and Dad have decided that I'm going to be the "heir" of Villa Ravelo, which means that after college, I have to come back here and live for the rest of my life. I'm also expected to marry someone "worthy" and have at least one child who can carry on the family name. I believe my response to that was, "WHA…?"
But then I remembered my favorite TV show, The Heiress, and how Caliopie Legalos had to carry on her family's legacy, and what a big deal that was. I don't think my family is anywhere near as important as the Legalos family, but Mom and Dad want us to be. I guess they're pretty proud of the fact that Grandpa started out with almost nothing and ended up with this huge family, a beautiful house, and a successful career in politics. They don't want to see all of that hard work, all of the memories and family traditions, just fade away with time; they want to make sure it'll live on and grow even stronger.
I guess that's where I come in. And for awhile, I went along with it, because I didn't want to let them down. Plus they gave me my own bedroom, which I've wanted forever. How could I say "no" to that?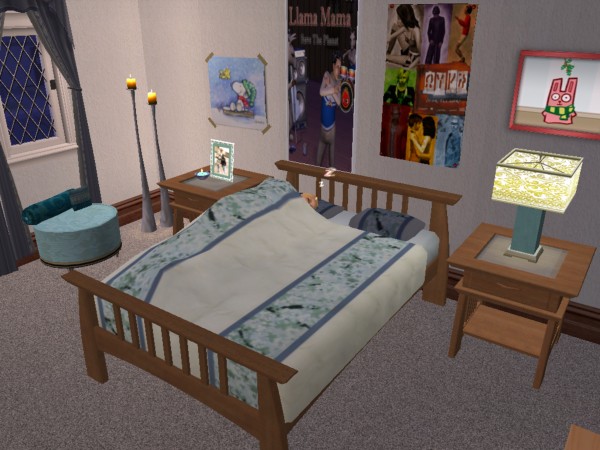 I insisted on finding my own…er…guy, though. (I feel weird saying "husband".) No more Joe Carrs. I thought about my friend Ricky Cormier, but he's just that — a friend — and I don't want to marry just a friend. I want to marry the love of my life, like Grandpa and Dad both did. I've always wanted that. And it's more important now than ever.
So I took some of the money I inherited from my grandparents and hired a matchmaker. She wanted §4000 for a "perfect" match, which I thought was a little steep, plus I only had §2000 to spend. So I pleaded with her, and told her how vital it was that I meet someone "worthy" of my family, and she said she would do her best, but that she couldn't make any guarantees.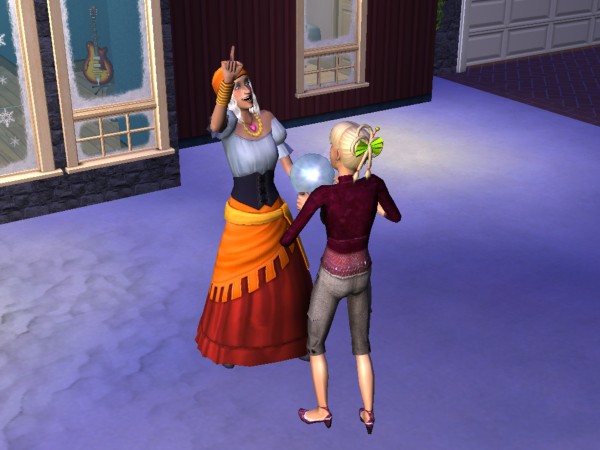 The matchmaker did her hocus-pocus over her crystal ball, and out of the sky dropped Alvin Futa. Alvin Futa! He's in my geometry class. I remember one time I dropped my pencil case on the floor, and he kicked it across the room. On purpose. This was the best the matchmaker could do for my two grand?
Alvin looked just as surprised to see me. "What was THAT?" he exclaimed, his head wobbling around. "I was just playing kicky bag with my brother, and then I went WHOOSH! and now I'm in YOUR yard! What gives, Ravelo?"
"I have something for you," I said, and then I whipped out the fluffy down pillow I always keep in my back pocket for times such as these. (My grandma taught me that trick.) With all my might, I swung the pillow and whapped him across the shoulder.
Alvin looked even more surprised after that, which made me feel bad, but only momentarily. Unfortunately he had his OWN pillow with him, and within seconds I was inhaling goose feathers. We went back and forth like that for a good half hour. The matchmaker just watched us from afar, shaking her head.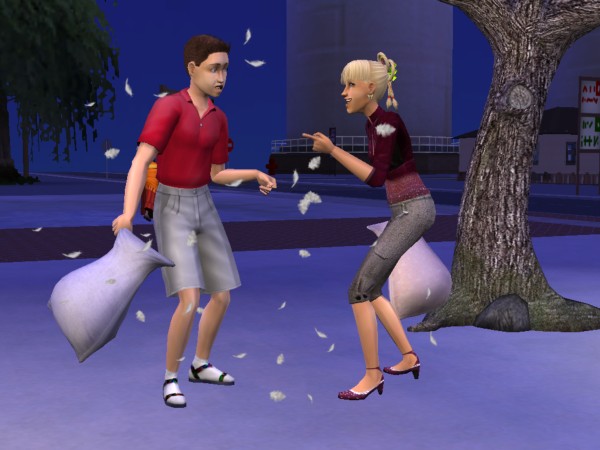 Even though I'm not a violent or angry person by nature, taking out my aggression on Alvin felt pretty good. Especially since he's always been such a jerk to me. And there was no harm done (although my pillow is pretty much featherless now). As a matter of fact, we parted on good terms, laughing and agreeing to hang out the next day.
Imagine my surprise when he showed up the next day with…his mother.
"I thought I'd see who my dear Alvin is hanging out with these days," she said, smoothing her hair. "I'm very particular, you see." She gazed into the mirror that seemed to be permanently attached to her hand and polished a tooth with her tongue while I gave Alvin a look that said, "We are so over."
I was a little depressed after that. I had blown a good chunk of my savings on stupid Alvin Futa and worried that I was going to have to put up with a parade of Joe Carrs. That didn't sound remotely appealing, so I just forgot about the guy thing for awhile and pretended I didn't want one. If Mom brought someone home from work, I excused myself to go study. The funny thing is, I actually did study. I studied like crazy and ended up winning a few scholarships and grants. Now I only had to wait until Misty became a teen, and we could all go to college together.
My sister Kaela studied like mad, too, and even ran for Class President. She's a little shy when she first meets people, but she warms up to them quickly and ends up making them laugh. Because of the shyness, though, she had to spend weeks on her campaign speech, saying it over and over again until it flowed naturally.
Grandpa's Teleprompter came in pretty handy for that. She's come a long way — I remember when we both thought that belching grossly into the microphone was about the funniest thing ever.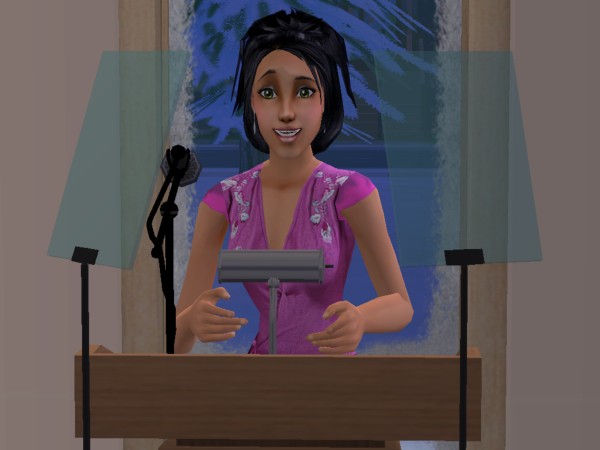 Kaela says her dream is to go into politics like Grandpa did and become the Mayor of Rosebrook! How cool would that be?
My other sister, Misty, finally became a teenager, and there was much rejoicing. She and I have very similar personalities, but she and Kaela have more in common activity-wise. They both like making friends and throwing parties, whereas I'm just obsessed with boys. Well, not obsessed. Just…preoccupied. But don't tell my parents! I'm pretending that school is the most important thing in my life so they won't keep shoving weird guys into my path and going on about the importance of the "legacy". I'm not ready for that yet!
Oh, here's Misty. When our grandparents passed away, it hit her the hardest, so she's a little mellower than the rest of us. (But still very cool!)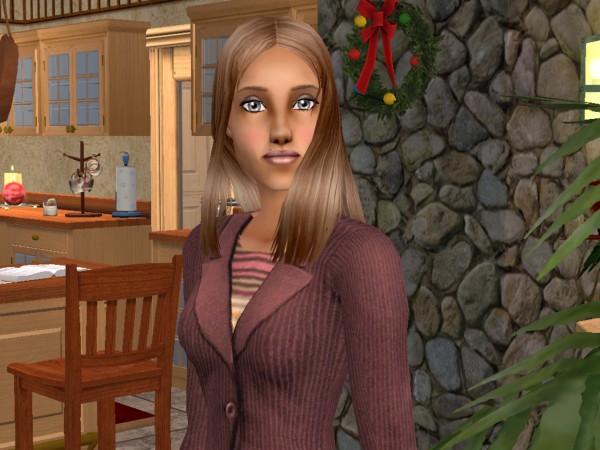 I was really proud of her when she came home with her first A+ report card. She was a C-student when she was a kid, but Mom said she couldn't go to college with us unless she brought her grades up, so she did just that. She even won the Scholar's Grant! A good education is really important to our mom, so she was thrilled, and Misty looked pretty happy about it, too.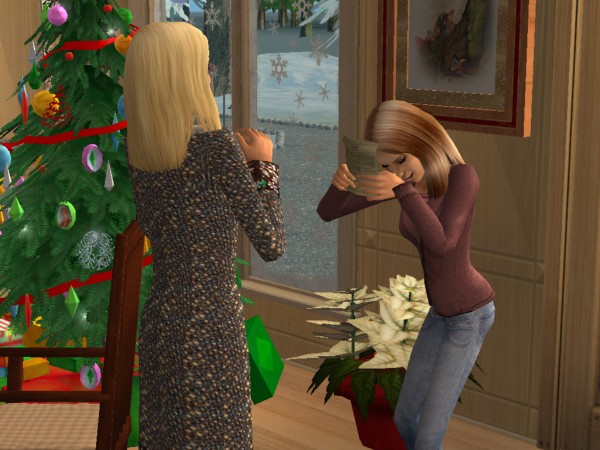 It was finally time for the three of us to head off to college. I'd been waiting forever, it seemed, but I'd have to wait a little longer — we had to have our family Christmas celebration first! Mom and Dad had been hinting for weeks that they had something special planned for Christmas, but we had no idea what was going to happen.
(continued on Page 2)