So this weekend while I was waiting for Twallan to update his mods for the new patch, I played Sunlit Tides a bit, since my save of that world is in a CC-free game (except for my default skin/eye replacements, a couple of store items, and a couple of must-have hacks like Hysterical Paroxysm's camera fix and her tiny texture replacers — I can't stand seeing sparklies when I build!).
Back when I first loaded ST, I picked the Kahale family, because I thought they'd be interesting. Kai Kahale is the governor of the island, while his wife Alana is a Super Villain. They have a daughter, Lealani, who just became a teen in my game.
Yesterday I decided to build them a new house. Their old one was absolutely huge, with amenities like a home gym, office, and THREE family rooms. However, it had very little character, and didn't feel very island-y to me. I thought the Kahales deserved a sleek, modern, but still cozy tropical home, so that's what I attempted.
Here's what their house looked like before: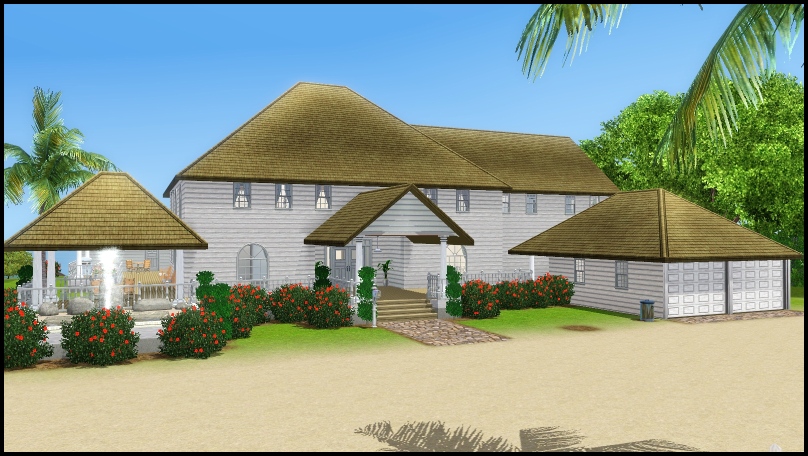 Here it is after my re-build…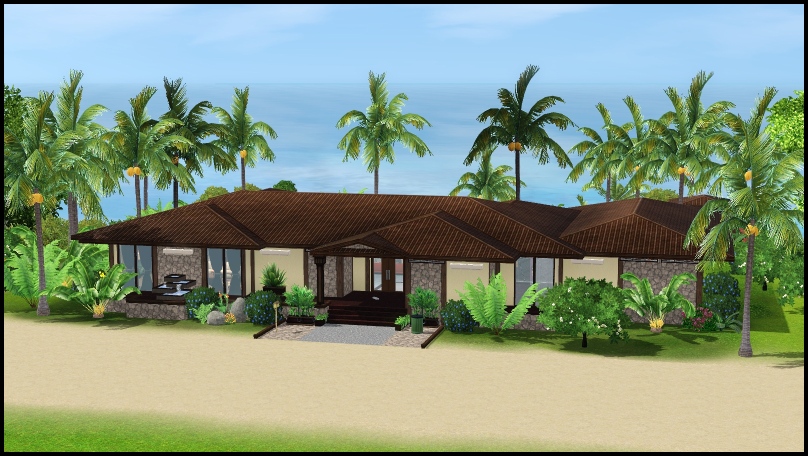 Since the inspiration pic I used was for the back of the house, I had no earthly idea what to do for the front, so I winged it. ;-P I didn't want to put too many big windows in front because I was mindful of the family's privacy (yeah, I know Sims don't care, but I wanted to be semi-realistic).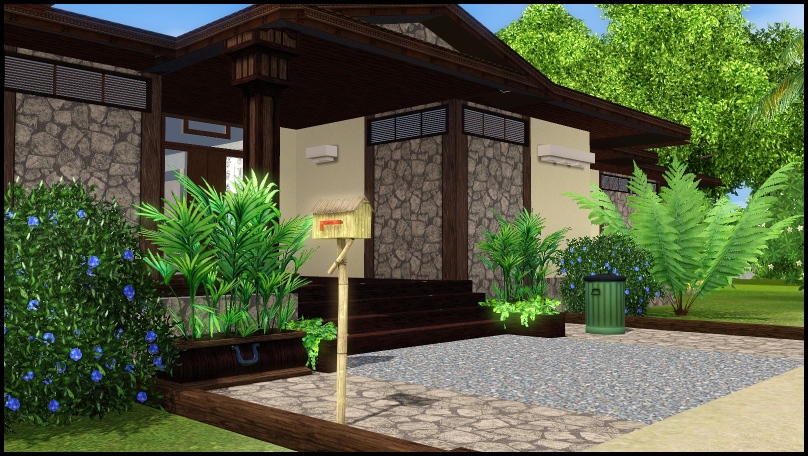 Here's the back of the house…
I'll think I might have overdone the stonework a little bit…man, it's tough working without CC. I was dying for more textures!!! I'm so spoiled!
The old house had a little spa cabin out back, so I thought the new house should have one, too: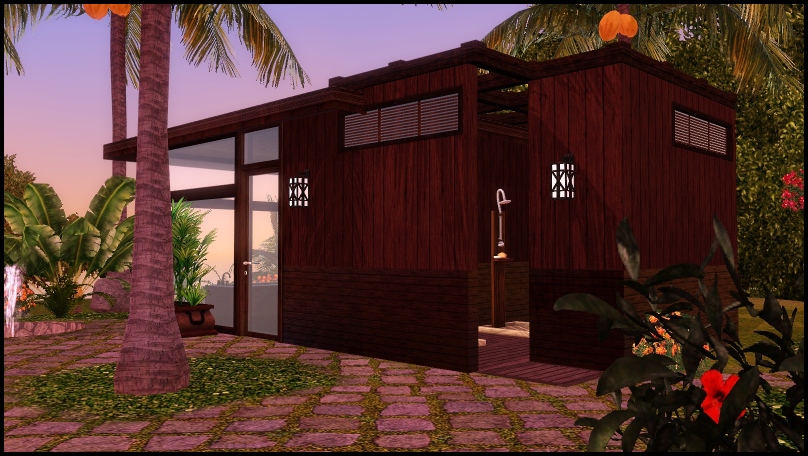 Alana enjoying a nice mud bath…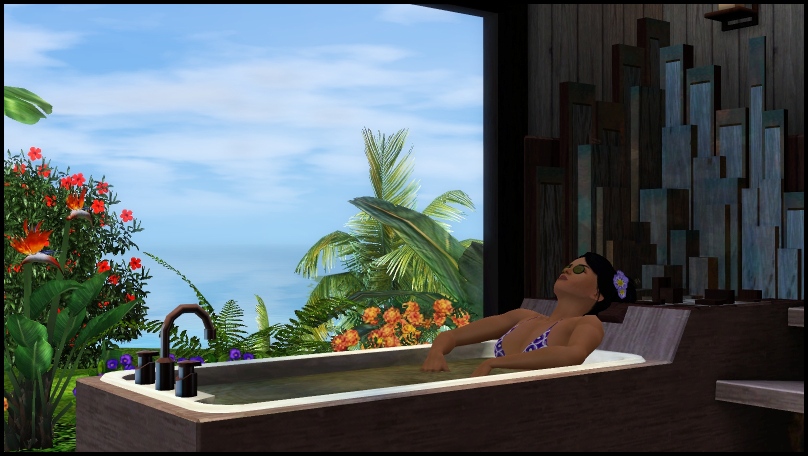 Here's the dining room…I wanted to give them a nice view.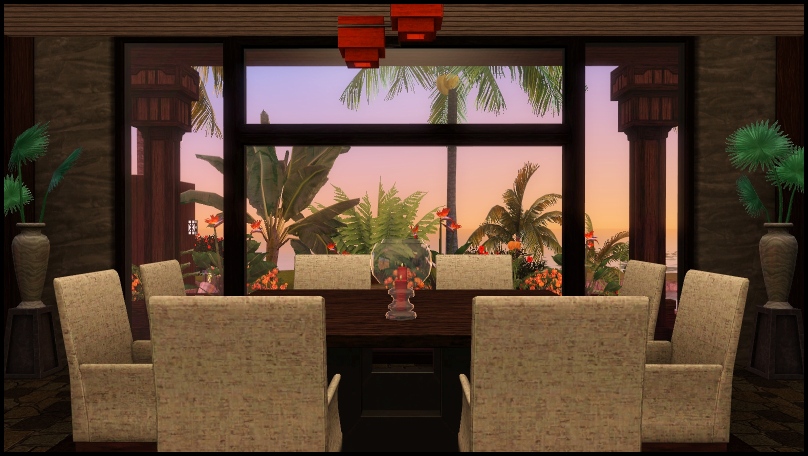 The kitchen…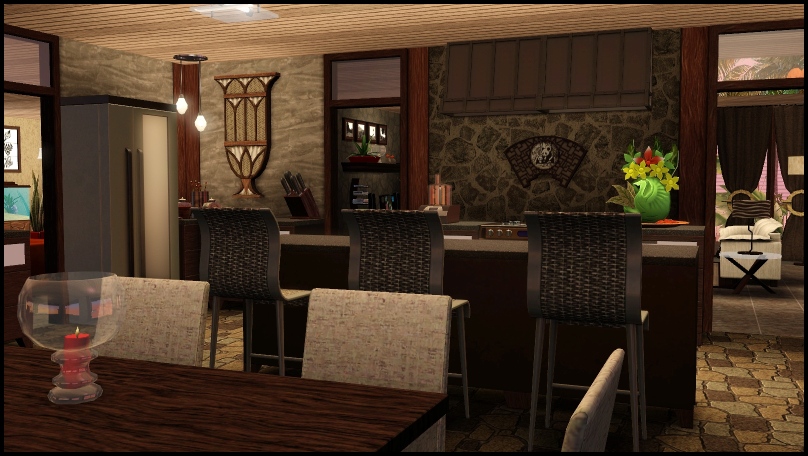 Kai washing dishes…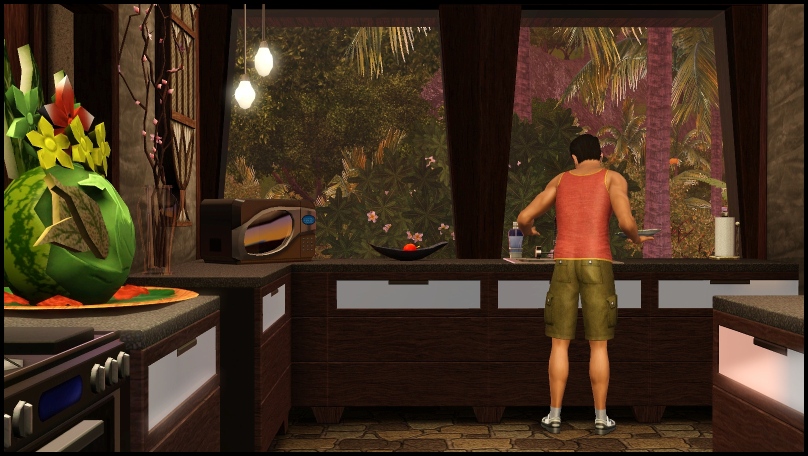 More pics on page 2!