Hi all! *dusts off blog* It's been a looooong time since I've posted here, but I'm still having a blast with my Sims. I've been working on good old Mt. Geneva, which is now on an edited version of the Sunset Valley map, and plan on posting about it here soon. I'm building lots and adding Sims — some of whom may be familiar to those of you who followed this blog in the past (including Fran…I miss writing Fran stories!).
I also plan creating an index of my Sims and lots, so expect a lot of pic spammage here SOON! And I might post some of my Lucky Palms gameplay…that's such a lovely world. (I know, I can't believe I'm saying that about an EA world!)
In the meantime, I thought I'd post the Victorian Mansion I made for Batsheba over on The Sims Daily. Her request for a remote, slightly faded Victorian mansion/ranch was totally inspiring, and I loved trying to create a certain mood and feel for this lot. Anyway, you'll need Lucky Palms if you want the landscaping to look the same, but otherwise it uses stuff from all EPs, a few store items, and two bits of custom content. More details below…enjoy!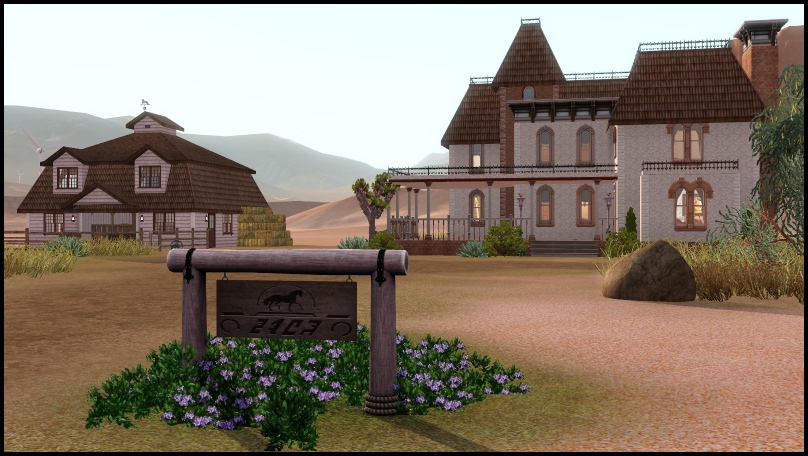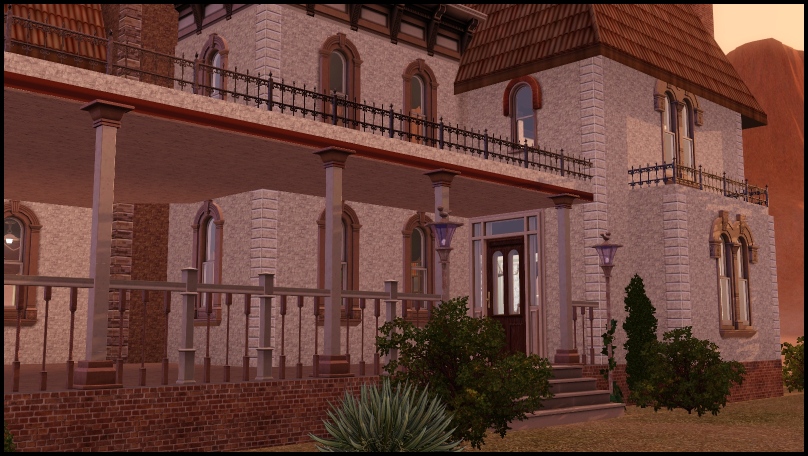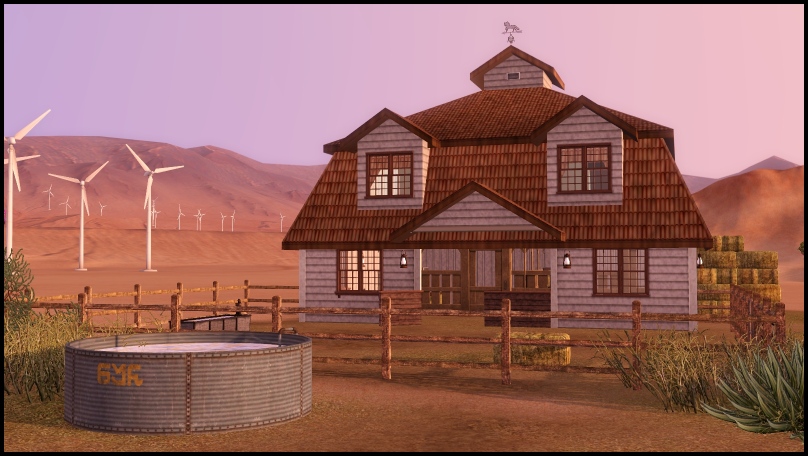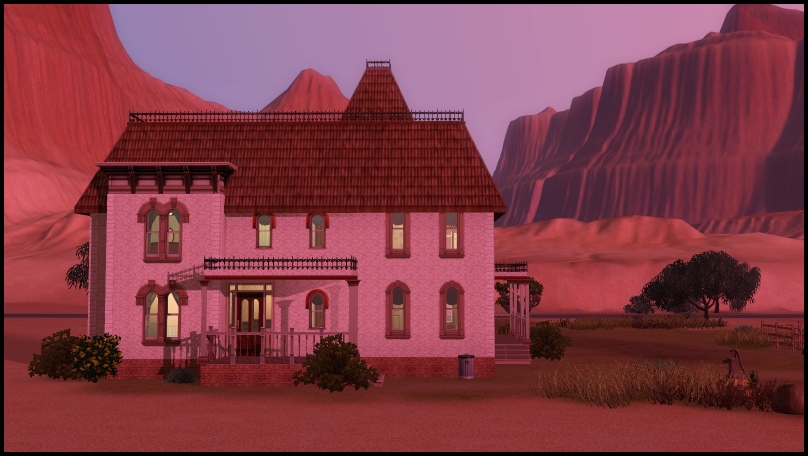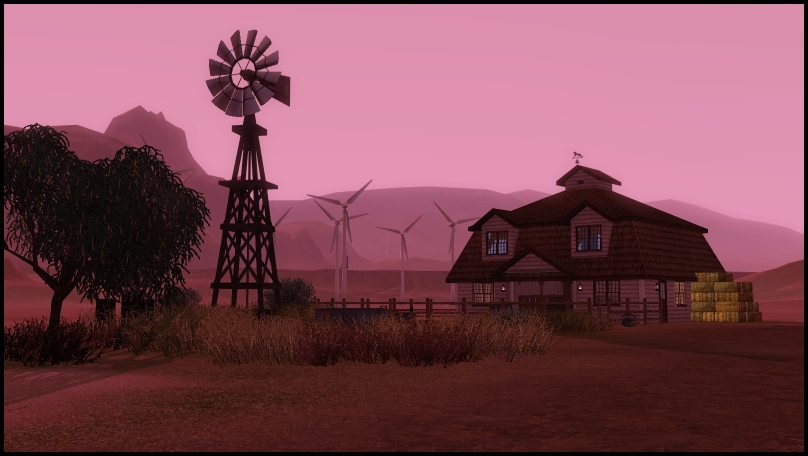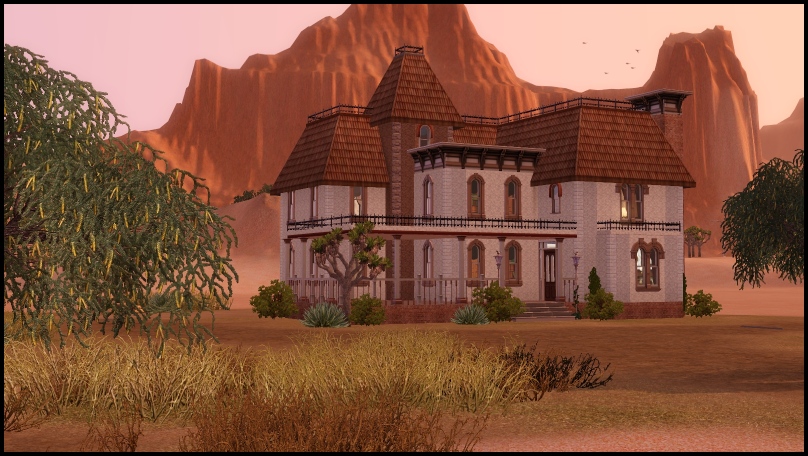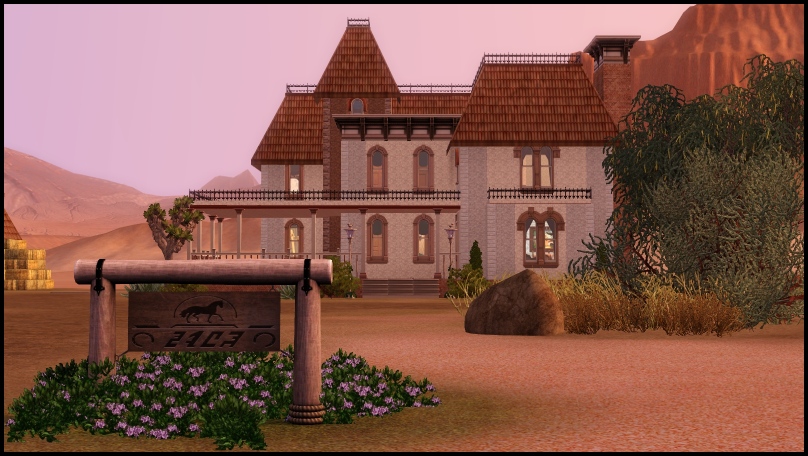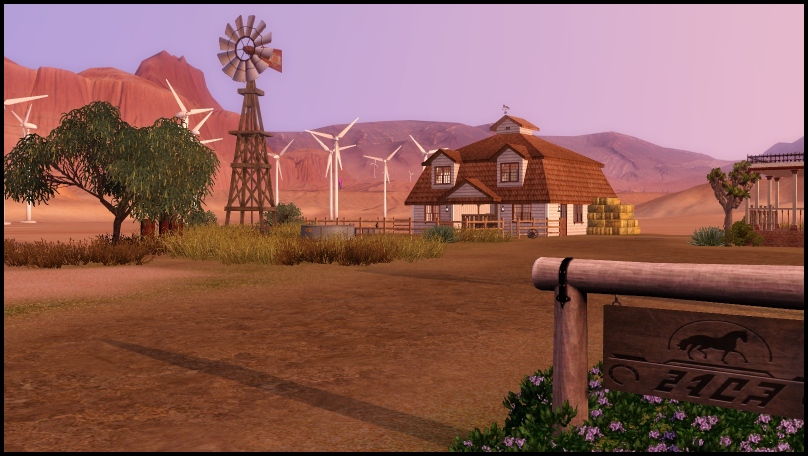 The interior is pretty much the basics, decorated in full Victorian style, so no televisions or stereos. :D There IS a smoke detector, however! (I only took one interior pic since decorating wasn't a requirement of the building request.)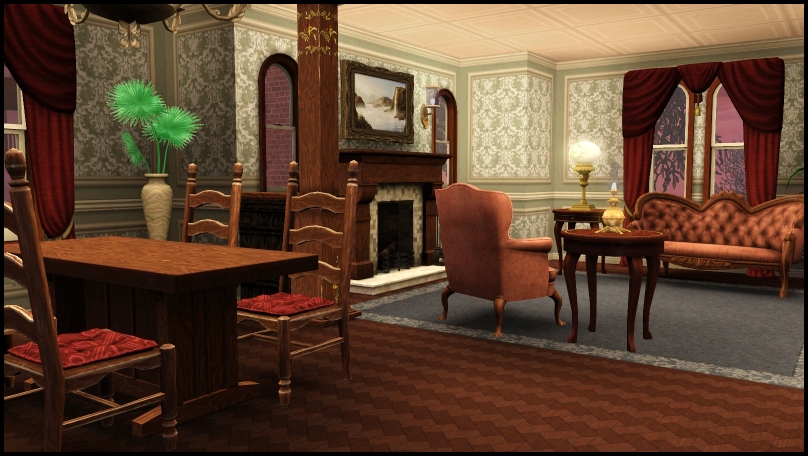 Overview of the lot (the barn contains two horse stalls):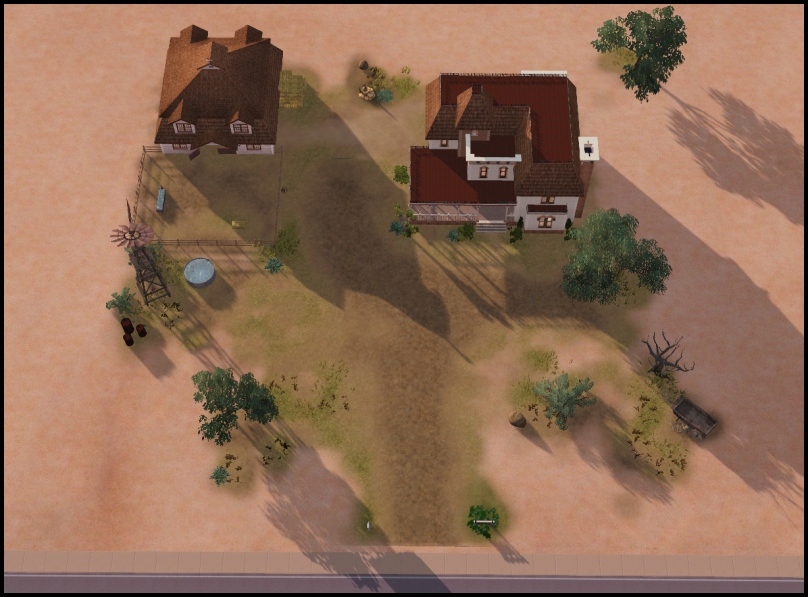 First floor, with parlor, dining room, kitchen, bathroom, library, and a "free" room, which could be an art/music/TV room or whatever you wish.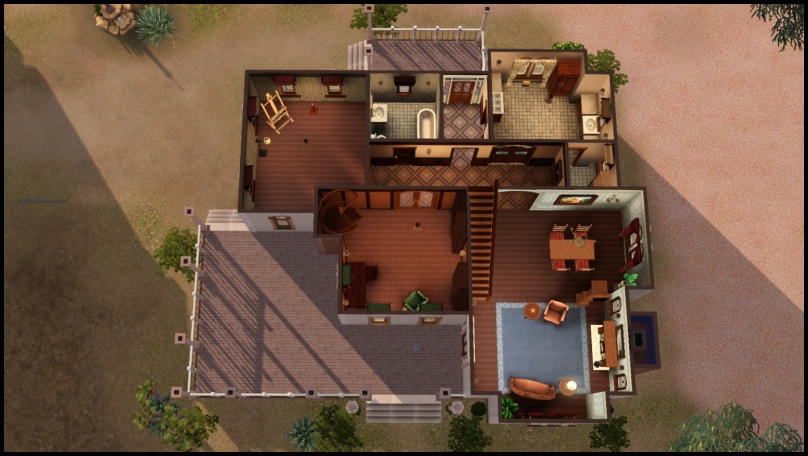 The library is two stories with a little balcony — there's a spiral staircase leading up to it, which I had to turn at a weird angle, otherwise it caused routing issues. There's a regular staircase as well, so if you just want to get rid of the spiral and turn that balcony into a full room, you can do so!
Second floor, with three bedrooms (2 doubles, 2 singles, 1 crib), two bathrooms, and the second floor of the library.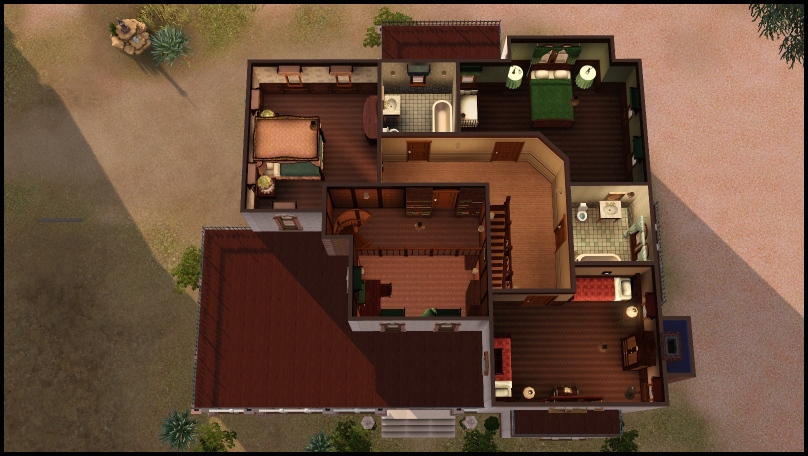 Lot size
64 x 64 (it was built for 228 Sedona Road in Lucky Palms if you want to put it in the same place I did)
Cost
I forgot to check before I uploaded it, but it's at least §120,000!
EPs
Everything up to and including Showtime
Store Stuff
Window of All-Knowing
Victorian Double Window
Victorian Kerosene Lamp (you don't really need this one — it's just for looks in the living room)
Lucky Palms (mostly for the landscaping — it might work OK if you don't have LP — you might just be missing some foliage!)
Custom Content
Awesims Loft Brick Pattern
Awesims Cornices
DOWNLOAD (RAR file containing Sims3Pack)
Bonus artsy-fartsy pic…I called this one "Old School – New School". ;)