Even though I'm playing three other worlds and have tons of ongoing projects in all of them, I spent most of my Sunday messing about in Awesims' new world, Pounawea. (What can I say, my Sims-ADD is still going strong!) I've only looked around a little bit, but so far I'm super-impressed, especially with the look of the world. It has some of the best terrain-sculpting and painting I've seen. Truly a work of art!
I started up a family in Pounawea…and of course I had to build them a house, even though there were a bunch of lovely homes available!
This young lady is Eileen Brink:
She's going through a hippie phase at the moment.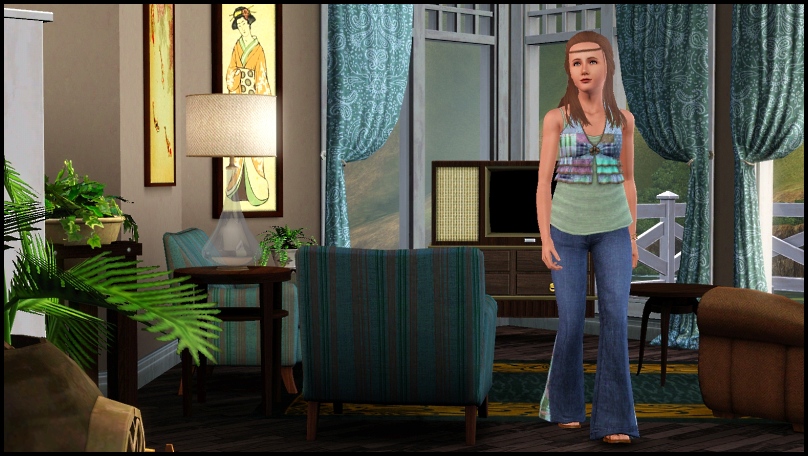 Eileen and her brother Russell have just moved to Pounawea to live with their grandpa. Here's Russell (with his grandpa's dog Sailor in the background):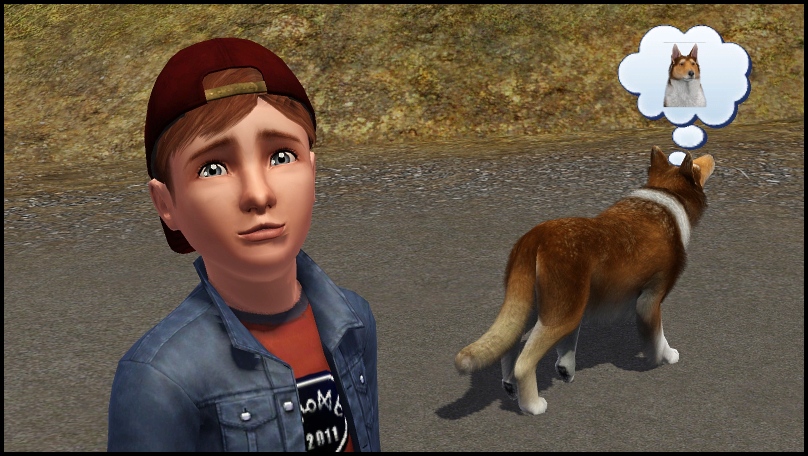 Another shot of Sailor: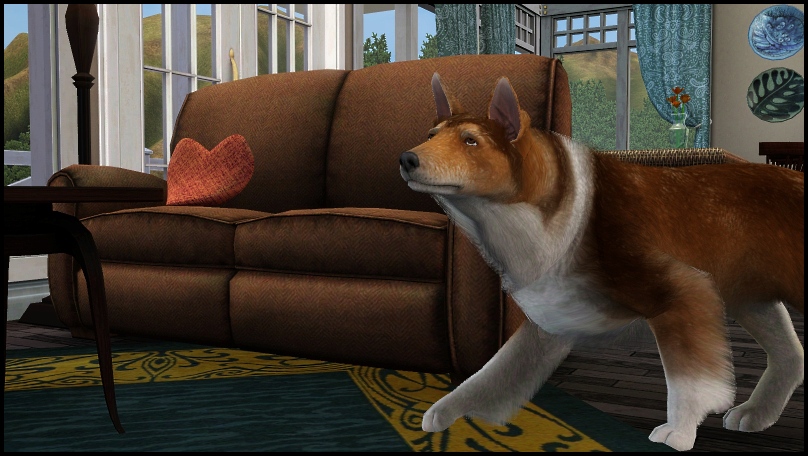 Their grandpa, Harold "Kelly" Kellogh, is the premier angler in Pounawea.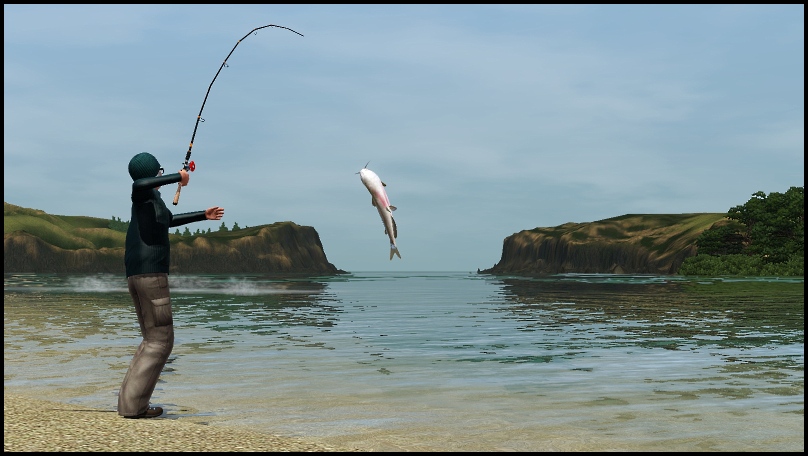 The house is still a work-in-progress…it looks simple from the front: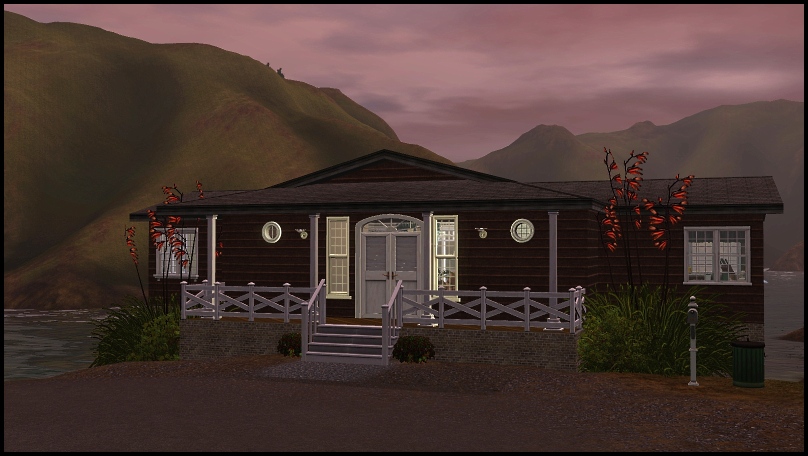 …but it was my first time building a walk-out basement.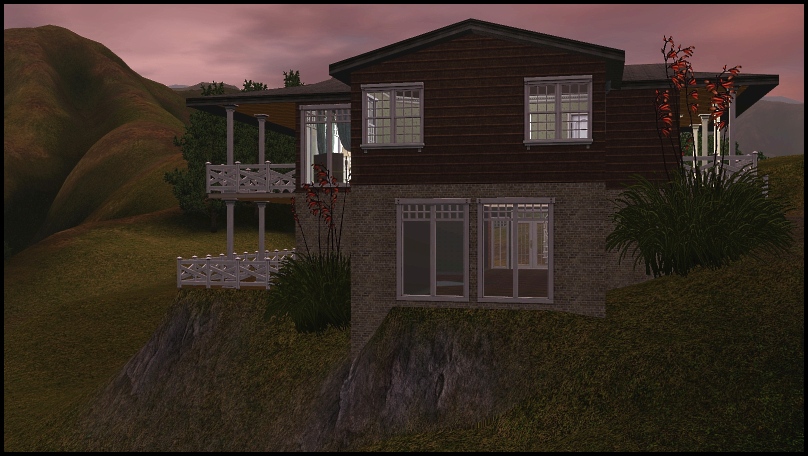 It wasn't difficult, but I somehow fudged it up anyway. Heh. I can't place furniture in part of the basement, but I haven't tried moveobjects on yet, so maybe it'll turn out OK! I'd rebuild but I didn't realize it until I had decorated half of the upstairs. Woops.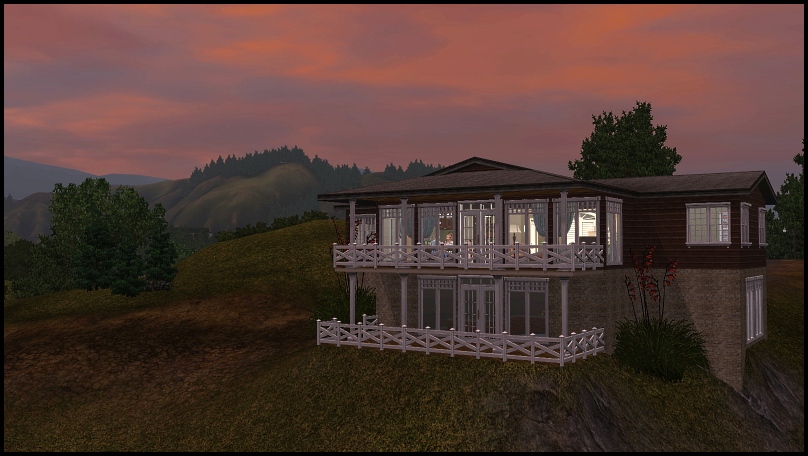 A few pictures of the kitchen: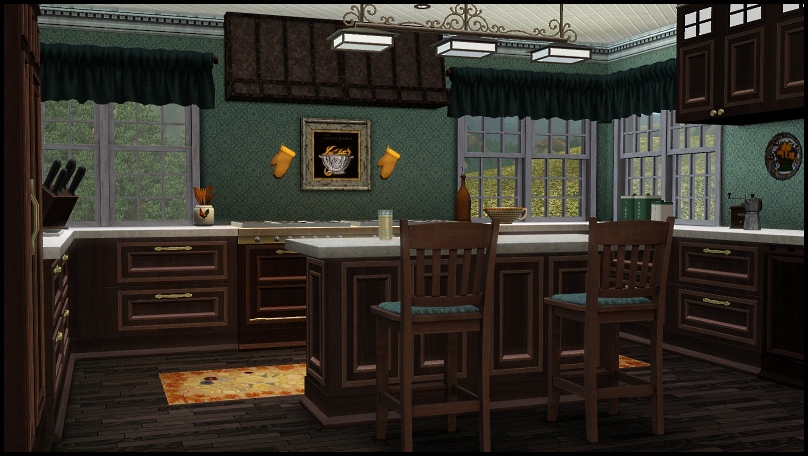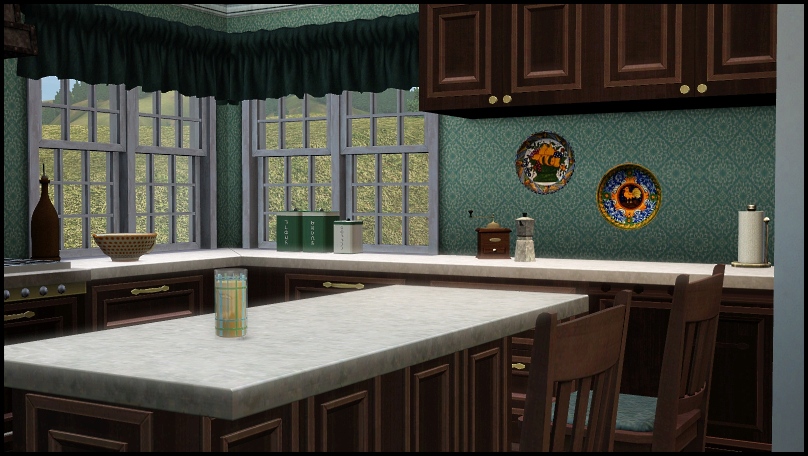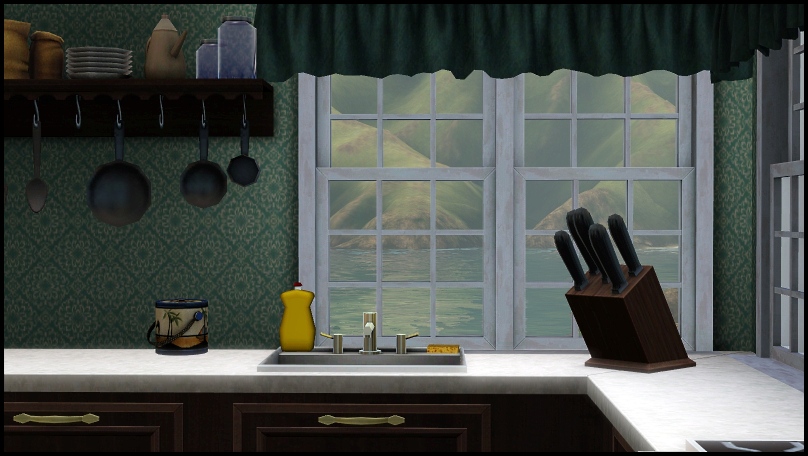 I'm hoping to finish up their house tonight and actually PLAY a bit…and maybe write a story. Wheeee!
Oh, and I have a Simblr now…it's basically a mini-blog where I can post one-shots and stuff like that. So far it's all pictures I haven't posted anywhere else, but it's the same kind of stuff I usually post (basically picspam of landscapes and my adventures in world-hopping. :D ). Anyway, it's here if you want to take a peek (I've also put the link in my menu bar at the top of my site here).