Huzzah, I made Round 2 of Triple Trouble! Woot! I gotta say, I was really excited and surprised that I got through considering the high quality and creativity of all of the entries. The competition was fierce!
Here are some extra pics from my Round 2 entry, which charged us to decorate the family's living room in a Coastal style. Since my Stevens family lives by the beach in Sunset Valley with palm trees all around, and one of the sub-styles of Coastal is Tropical, I went with bright coral orange, sea green, pearly white, and some stark white as well. I even got some brown in there (the wicker pieces, the tray on the ottoman), so I think I represented everyone's colors in the room. I wanted it to be a lively yet relaxing space, something that would be fun for the little ones (with kid-friendly fabrics on the furnishings, of course) and yet comfortable for the adults.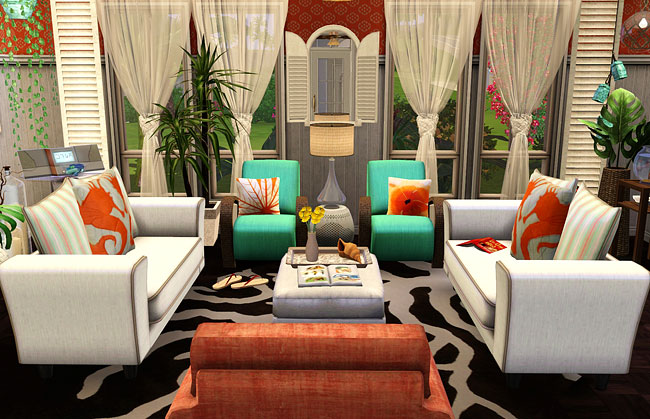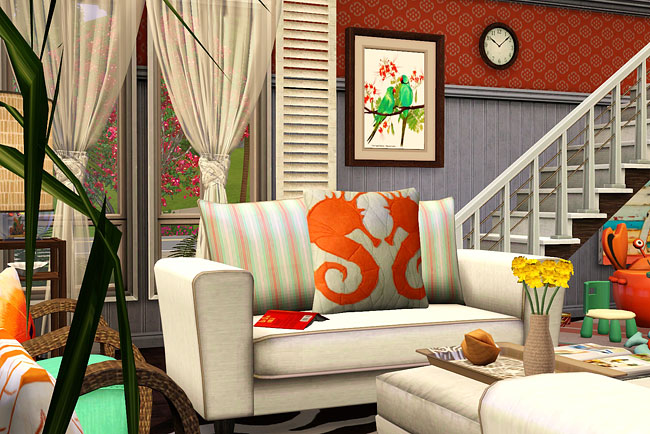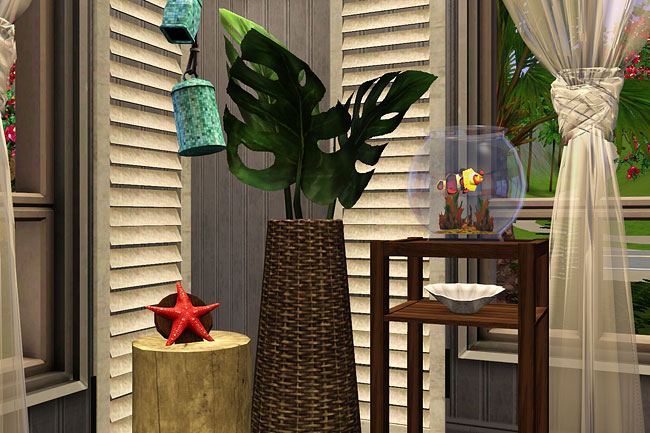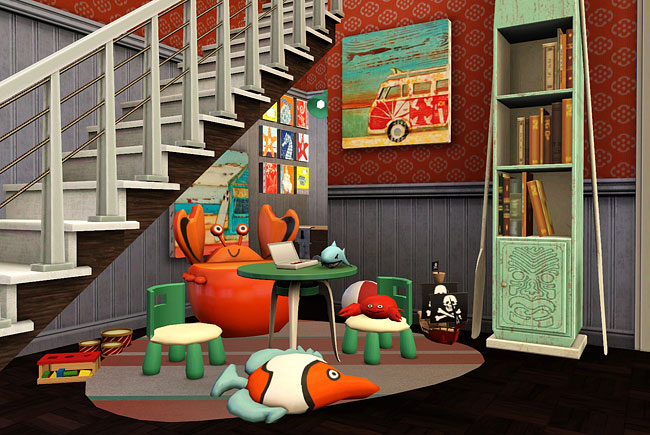 (This one is pretty much the same as the pic I submitted — for some reason I didn't take very many pics of the play area)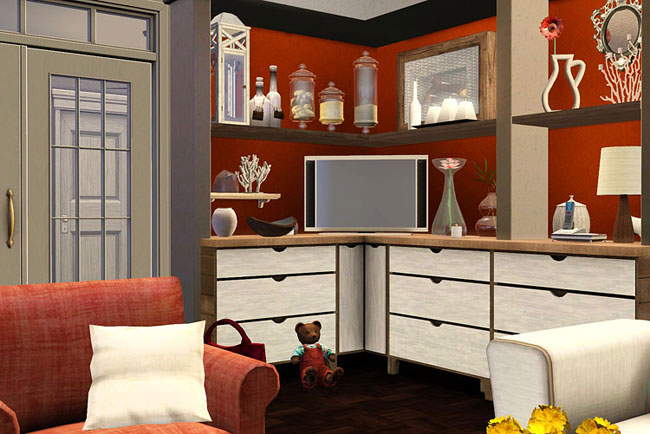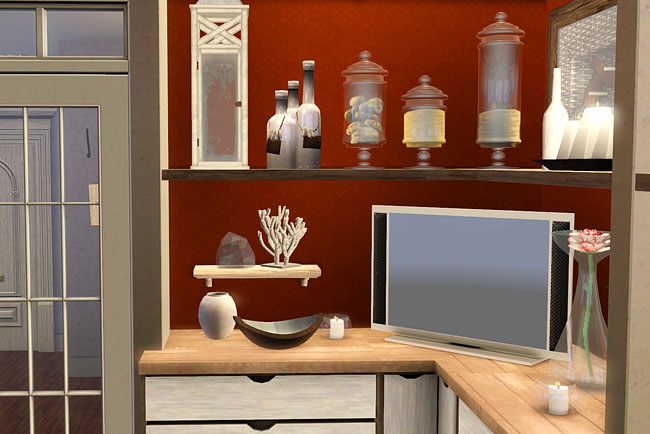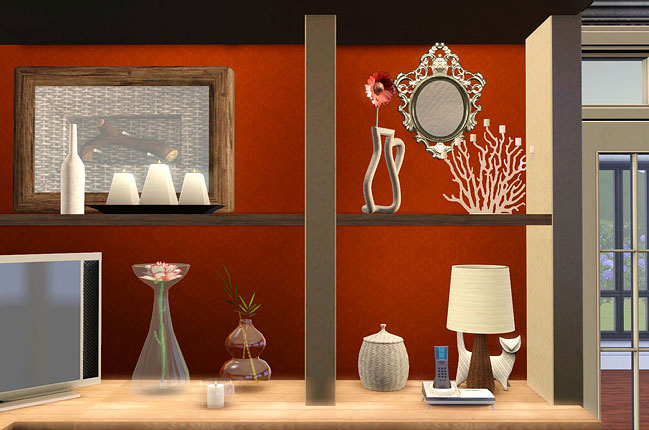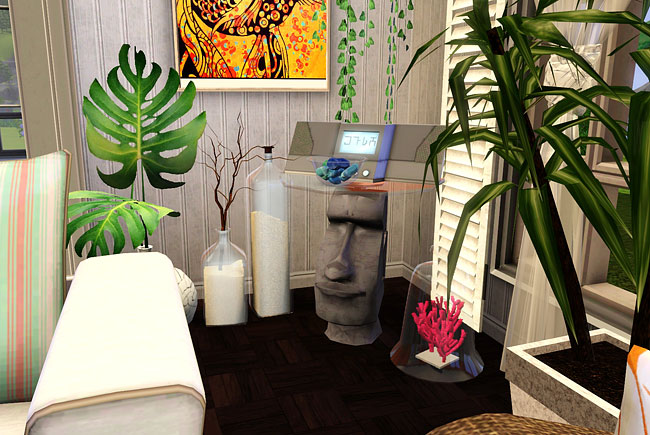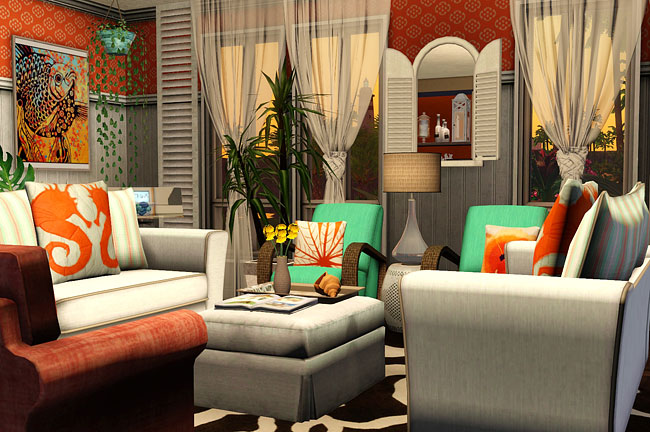 That's it for now — Happy Simming!