Triple Trouble is a contest that Living Sims is hosting over on their forum, where I've been hanging out quite a bit. I decided to enter the contest because it looked like fun, and the participation prizes are awesome. (Hey, I'm a sucker for cool CC.) So I took a break from Mt. Geneva to attempt the first round of the contest.
I posted my entry in the Round 1 thread on the forum, but thought I might as well post some extra pics on my blog here, too, because it's been so dead lately (mostly because I've been building and decorating instead of actually playing — but I have finished Mt. Geneva house #3 and am working on #4!). So taking a cue from Lilymayrose (who posted more pics of her amazing entry), here are more pics of the grandparents' bedroom and bathroom, which had to be decorated in an English Country style: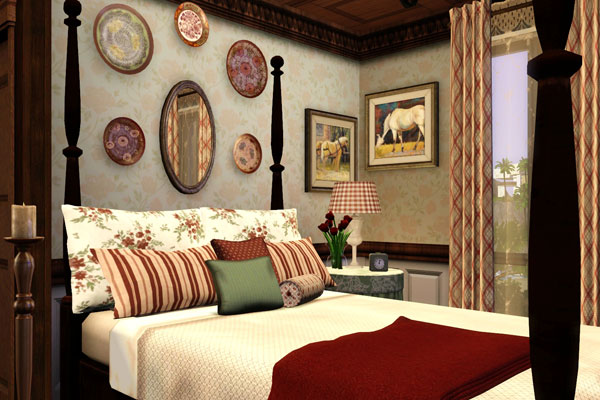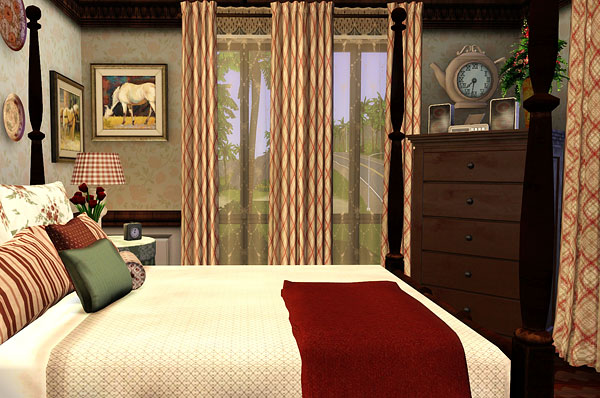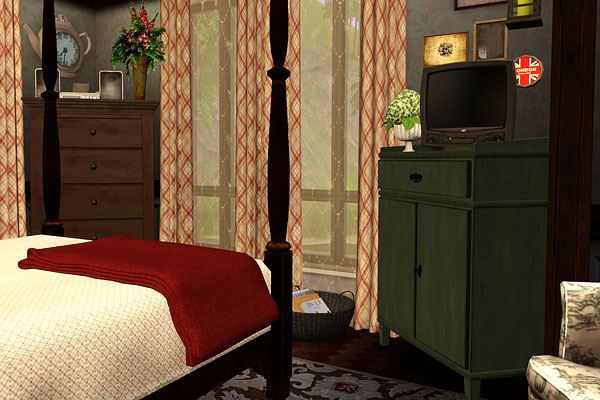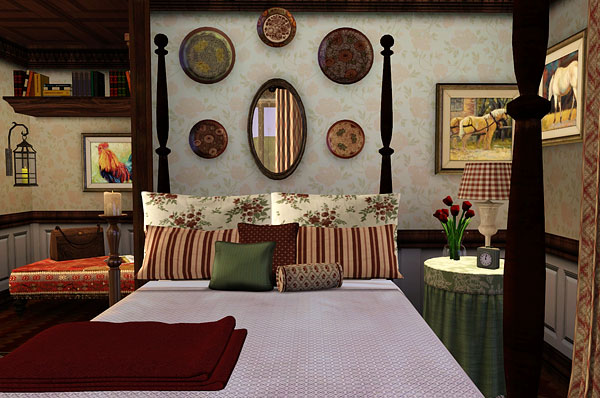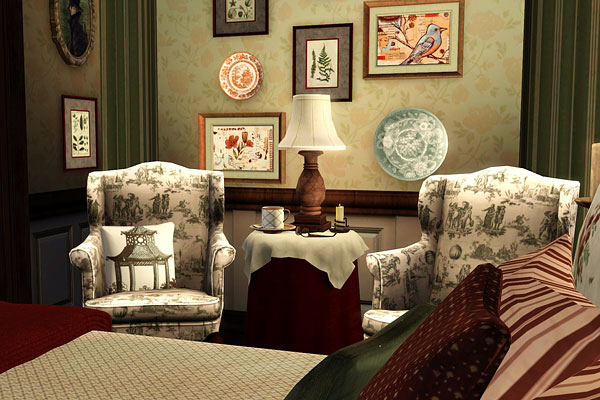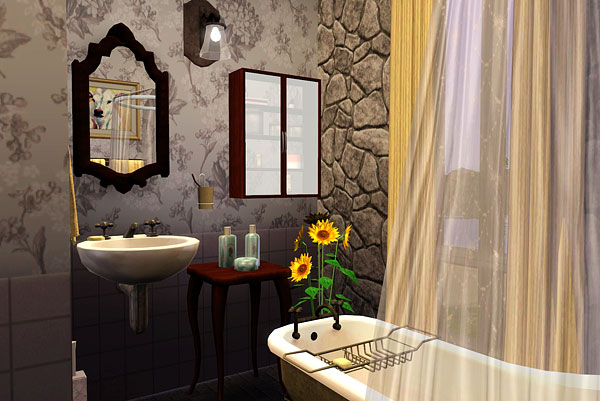 That's it for now…I'm hoping to finish the fourth "friends" house tonight or tomorrow, so expect some pictures soon!