Hey folks, even though I've been quiet on this blog since the release of Late Night, I've still been Simming away, mostly working on Living Sims forum challenges and building some homes for Rflong7's Winter Wonderland world. At the same time, I'm also re-doing Riverview and filling it almost entirely with my own houses and Sims. I don't want it to have rabbitholes, so most of the inhabitants will be self-employed. Here's where I'm really missing Open for Business…*wistful sigh*
Anyway, more on that later! For now I wanted to share some pics I posted at Living Sims for the Small Quarters 4.0 – The Sound of Little Feet challenge. The challenge was to design a home for at least one adult and one child, and the footprint of it had to be a specific size and shape. It could only be one story, and it had to contain a playspace for the kid/s out in the living area, as well as a "grown-up" space for the parents.
I've been wanting to try my hand at a 1950s-style Storybook Ranch for a long time, and I thought the layout given for the challenge would be just about perfect.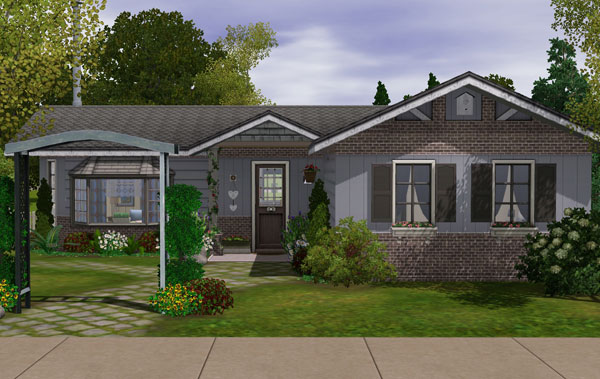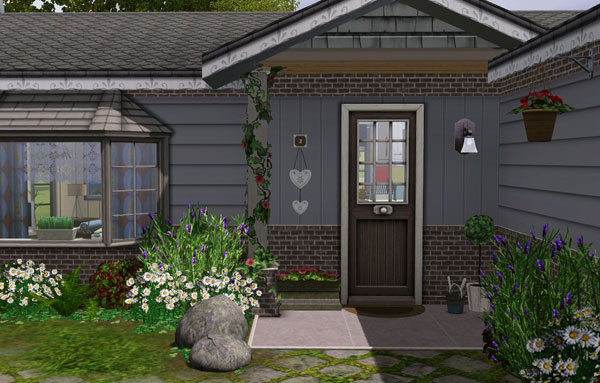 I ended up moving in a young married couple and their twin girls, so I had to really cram a lot of stuff into a fairly small house. I also wanted to make it look realistic and lived-in, so I went kind of nuts with the clutter. It was fun, though. :-)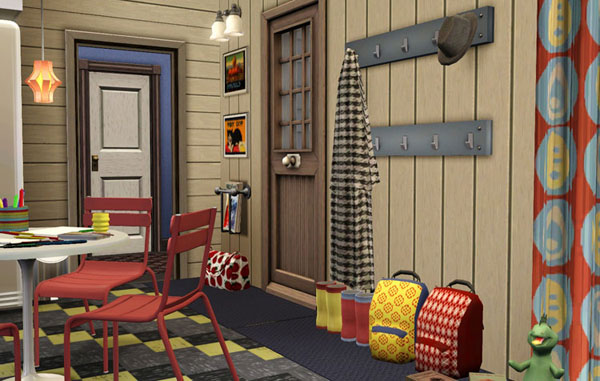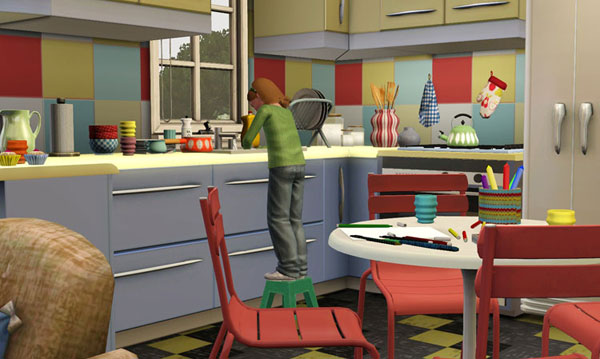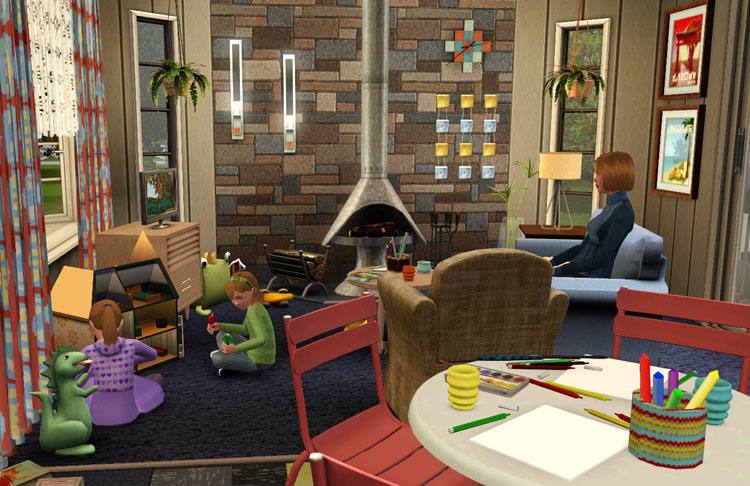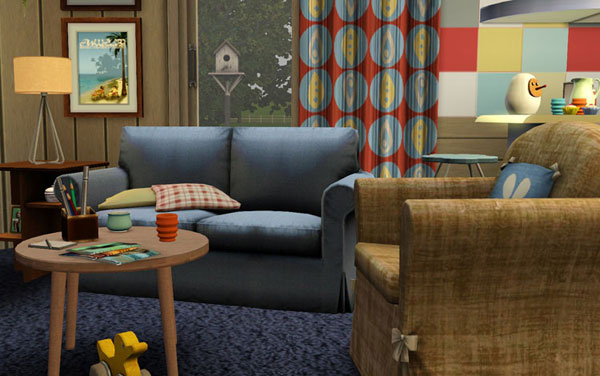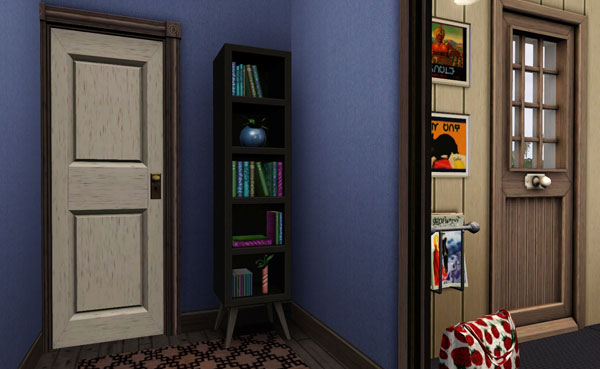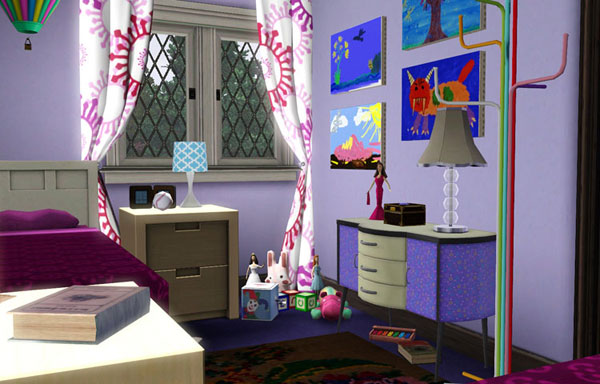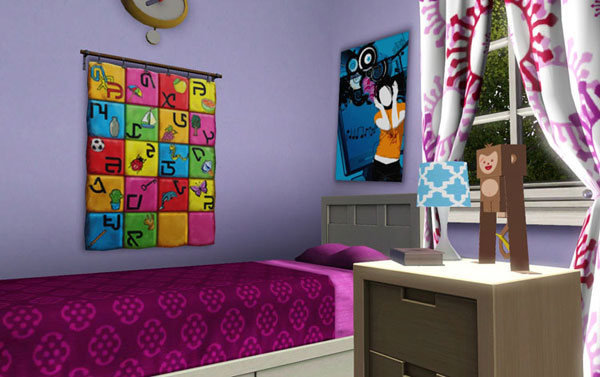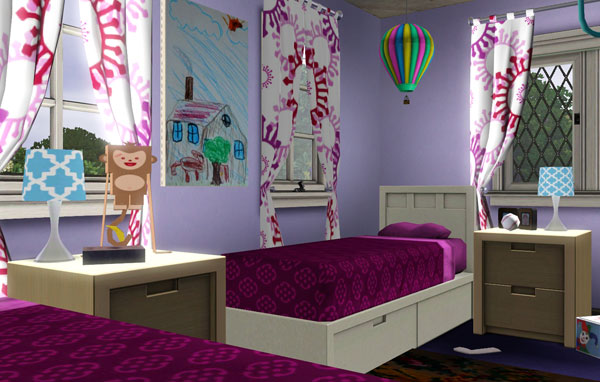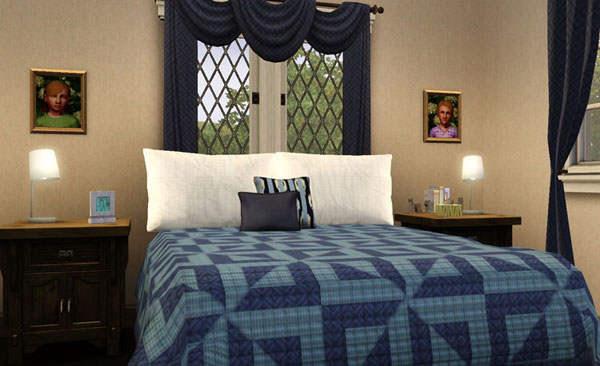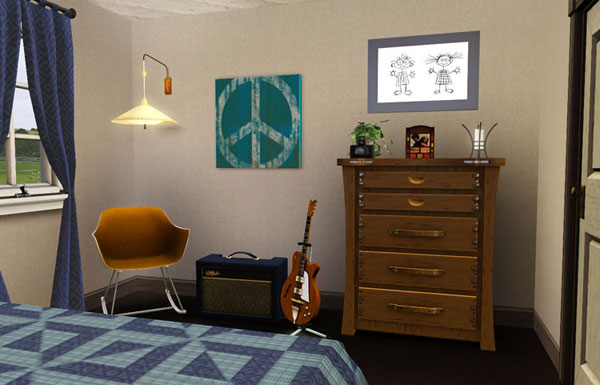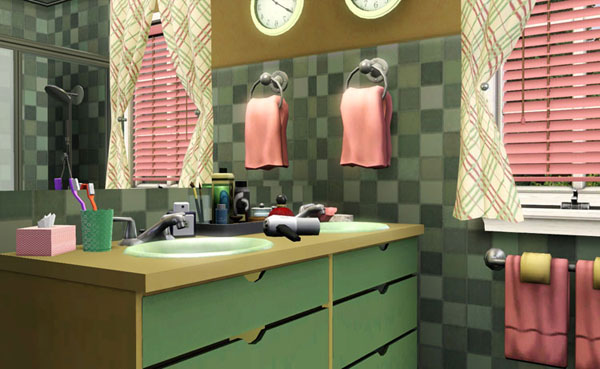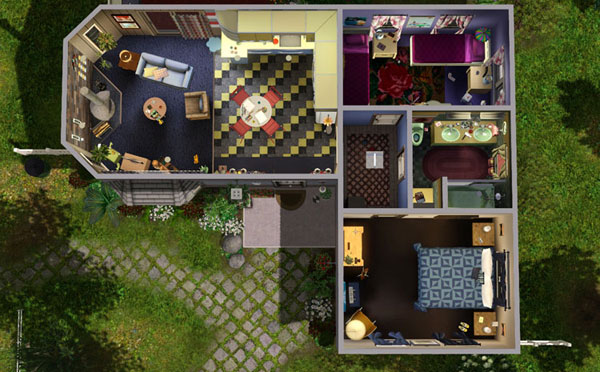 Hope you're all having fun with whatever you're doing! I'll be posting my Winter Wonderland homes (re-done for a non-winter environment) soon, so look for more stuff coming up.