Whew, I finally finished decorating 109 Cypress Avenue! Pics below.
A quick note first — even after packaging the lot so I can figure out what CC I used (recolors aren't identifiable in-game), I still can't find some stuff. I will keep trying to track it down, but in the meantime, if you get tired of waiting for me, you can always try the WCIF forum at the Sims 2 Community, either by doing a search or starting your own thread. If you do start a thread, however, make sure you upload my pics to a place like Photobucket instead of linking directly back to my pictures (also known as hotlinking). The Sims 2 Community gets a ton of traffic, as I learned the hard way when I posted some pics over there and the combined hits from that and Mt. Geneva drove up my resource usage and got my web account suspended. Eeep.
OK, now for pics! The first one is for Maddy, who wanted to see what a bedroom at 109 Cypress Avenue would look like: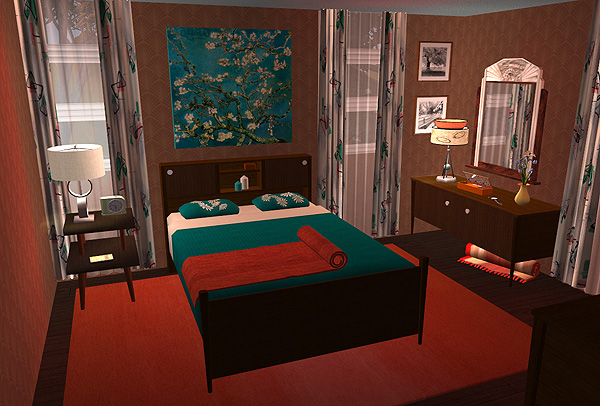 Master Bedroom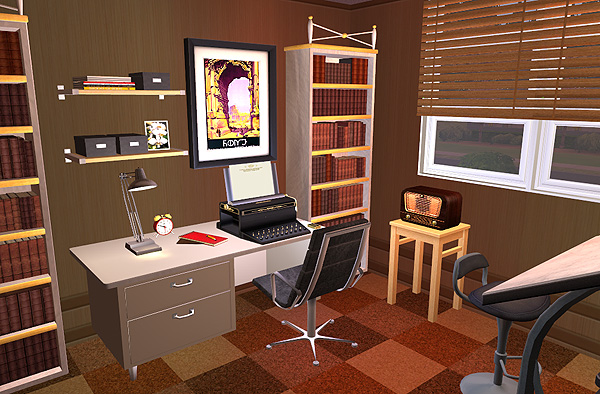 Den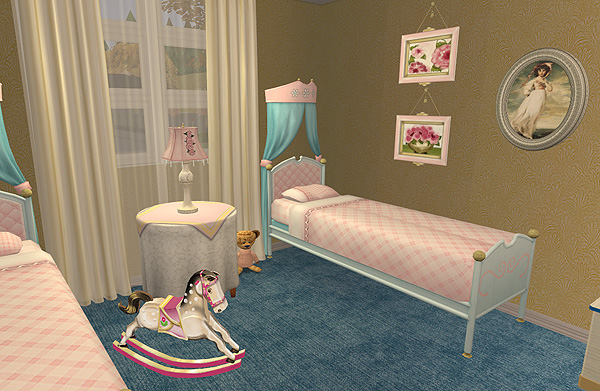 Girl's Bedroom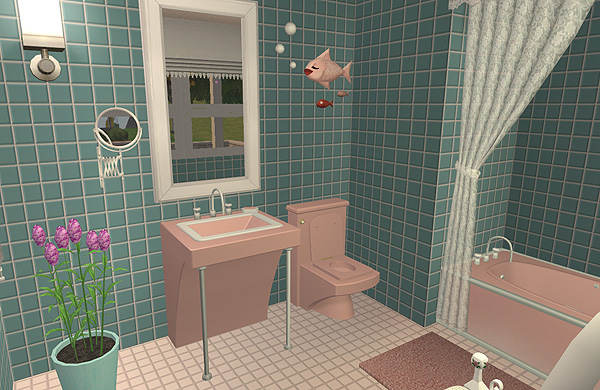 Bathroom
Not pictured: the nursery and two other bathrooms, because they're a bit on the dull side!