Hey folks, I've been having fun downloading retro stuff and working on my midcentury 'hood, Holiday Hills. I finally finished decorating the living room/foyer and kitchen/dining room of my "modern" house at 109 Cypress Avenue, which took me forever and a day because I have too dang many downloads. Seriously — I can spend a whole hour just trying on curtains to see which ones look best. It's a sickness. But I have to say, I enjoy it immensely.
Anyway, since I'm having so much fun with it I thought I'd share more pics of my progress. I'm slowly working on a credits page, but it'll be awhile before it's up and running, so please feel free to ask me where I found something if an item strikes your fancy.
And now…Jen attempts 1950s interior decorating!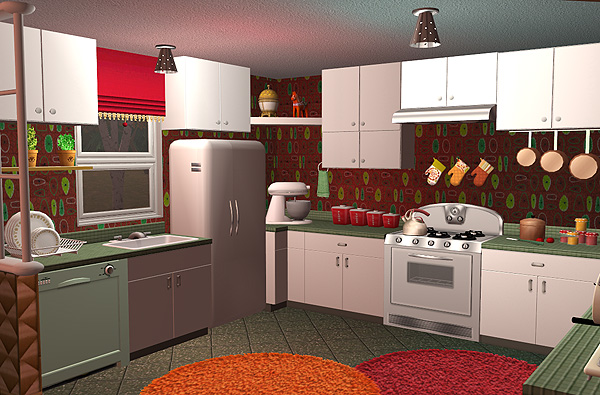 Kitchen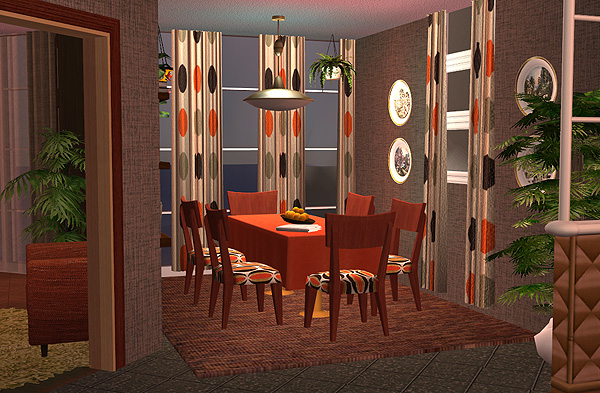 Dining Room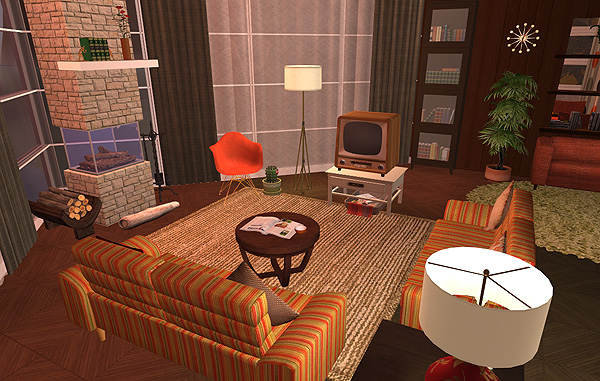 Living Room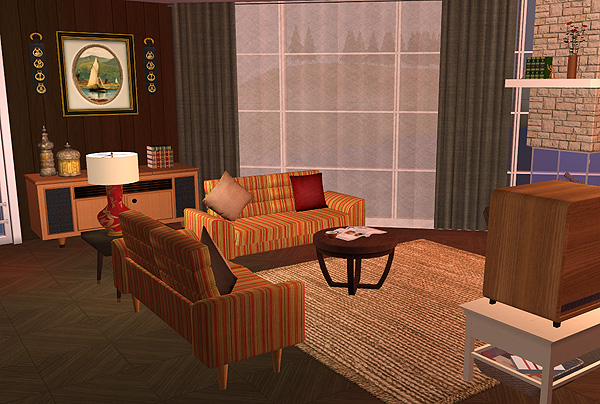 More living room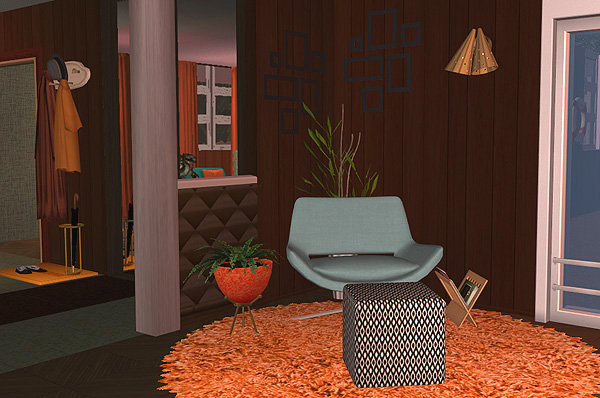 Yet more living room (with a little bit of the foyer beyond)

Living room with a view of the foyer
Next I want to try a downtown building with an upstairs apartment — basically a home business. And maybe I'll build some ranches that I can upload (ones that aren't dangling over cliffs). Aaaannnd I want to work on Fran. I need more hours in the day. Either that, or I need to figure out a way to sleep while Simming…