I decided I'd rather have one blog than two, so Greetings from Mt. Geneva has been un-retired, and Gnomesby has been merged with it. Now all of the Franchesca Diaries stories are in one happy place, yay. And since I like the WordPress layout I had at Gnomesby so much, I've decided to use it here, too.
Currently I'm working on a Fran update and a few other things that are just for kicks. One of the things that falls into the latter category is a retro 'hood I'm calling Holiday Hills. It's a throwback to the 1950s (with a little late 1940s and early 1960s mixed in) — not the actual 1950s, of course, but kind of an impressionistic rose-colored glasses Simsian view of the era. A fantasyland.
I'm not sure if I'll actually play with the 'hood or just build stuff and take pictures (because it's funnn!), but anyway, I thought I'd share a few of a work-in-progress. Here we have a modern ranch house on the beach.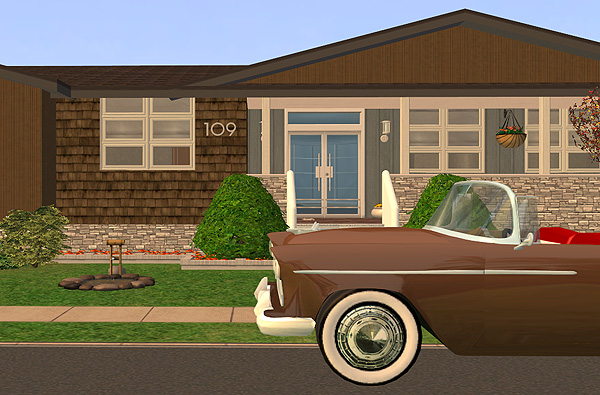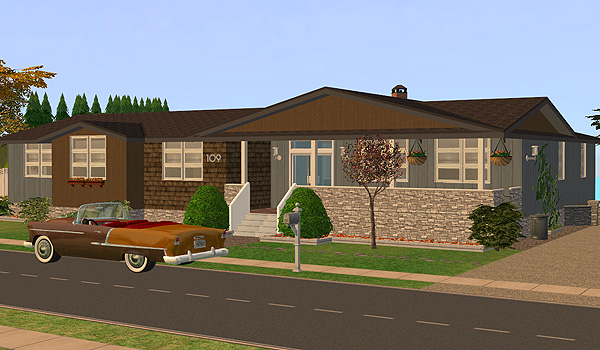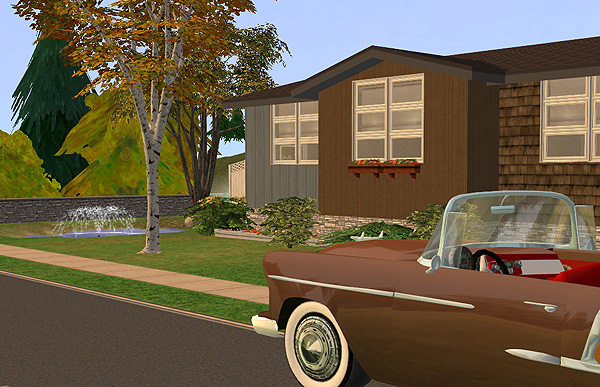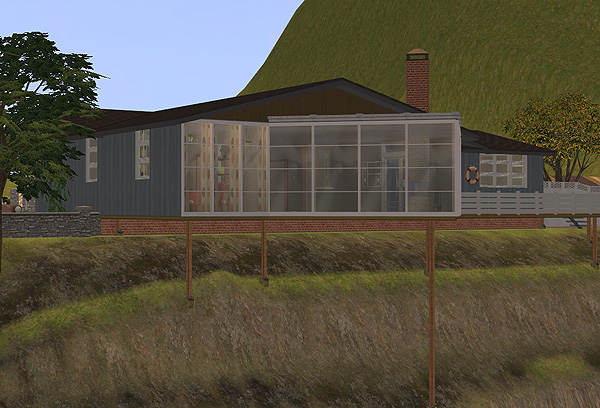 (Ha, you can see where I forgot to continue the foundation wallpaper underneath the decking.)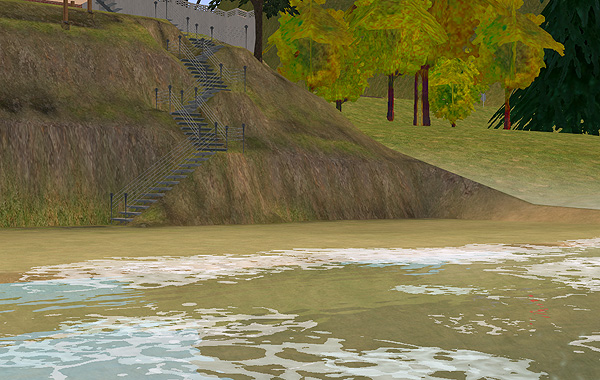 Wicked stairway, eh? The cliff was formed when I used the new Modifyneighborhoodterrain cheat (great tutorial here) to lower one edge of the Bluewater terrain in order to place beach lots. Well, that didn't form the cliff, exactly, but the street was far above the water, and I had to level the lot in order to build. That cheat is AWESOME, by the way, though it can be kind of scary (no undo button!) and tricky to use.
I'll post more pics once I get the thing furnished.