So to lighten my own crazy tension, I asked a dumb question.
"Are you growing a beard?"
He chuckled. "Nah, I've just been too busy to shave. But Rayna thinks it'll make me look edgier. Do you like it?"
"Yeah, it's…edgy…-er…uh…"
Brain frozen. Arms jelly. Can't think.
Somewhere, a baby is crying.
When Joel spoke again, it was all breathy. "I wish you could go with us."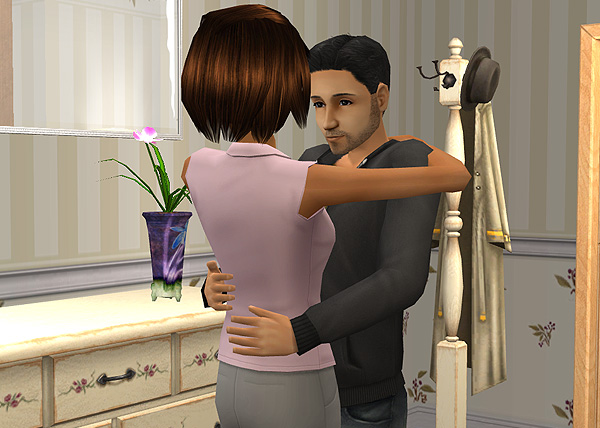 I wish I could, too…I also wish I could speak…um, Fran? Hellooo? Say something, you idiot! Or kiss him, or…SOMETHING!
I'll never know if I would have risen to the occasion or not, because stupid Alicia honked her stupid car horn outside. (I know; I shouldn't call her stupid. She was just being impatient. But STILL!)
Joel stepped backwards, his hands falling away from my waist.
"Well," he sighed. "Take good care of Marcella. And yourself. And I'll call you. Whenever I can."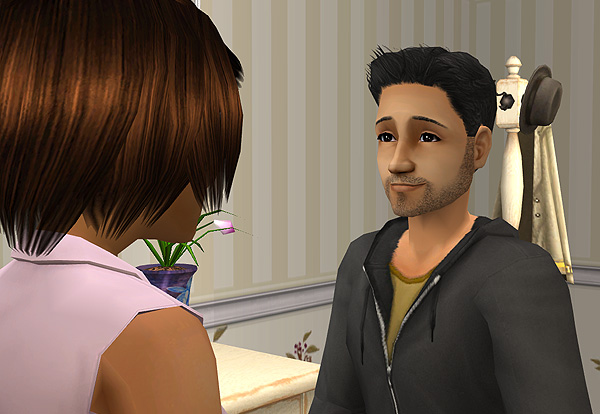 "I hope so. And if you meet Llama Mama, make sure you get their autographs for me."
"I will. And make sure you put something warm on. It's chilly outside."
"I will. Make sure you get a lot of rest, and don't forget to eat…oh, and take lots of pictures."
I stared at him meaningfully.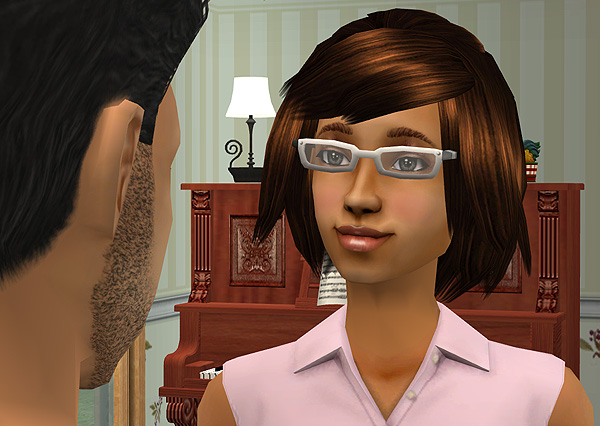 HOOOOONNKKKK.
I hate Alicia.
I followed Joel outside, and he was right – it was surprisingly cold. Ah, the joys of late autumn.
Because our hug in the house had been so rudely interrupted, Joel hugged me again. It was just a good buddies kind of hug this time.
Rico laughed at us anyway.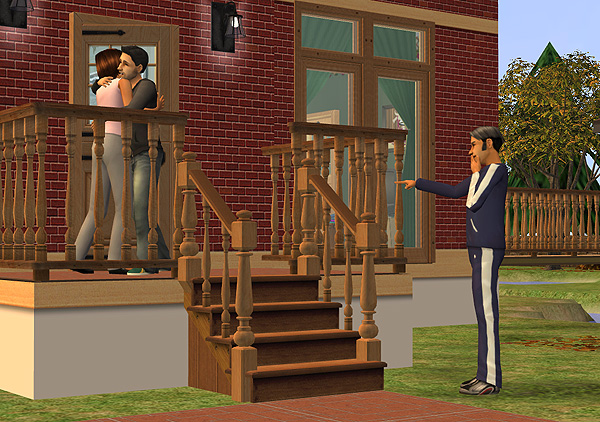 But Joel took it all in stride. "Hey, Rico," he said. "My sister's in the car if you want to give her a kiss."
Ooh, SLAM!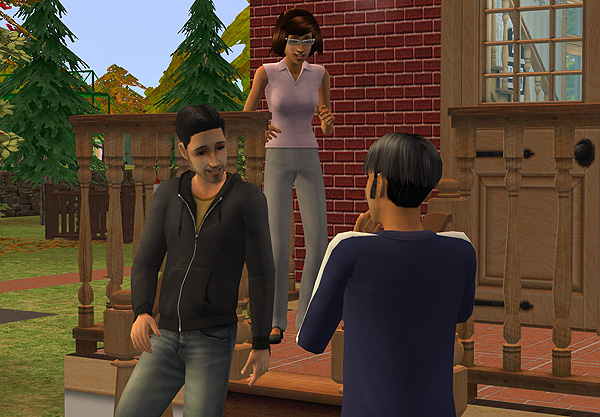 Rico glared machetes at Joel and went into the house. I couldn't stop laughing.
"Bye!" Joel said, waving. "Maybe I'll be back in time for Christmas!"
"That'd be awesome!" I yelled. "Have fun!"
I sighed wistfully as he climbed into Alicia's jeep.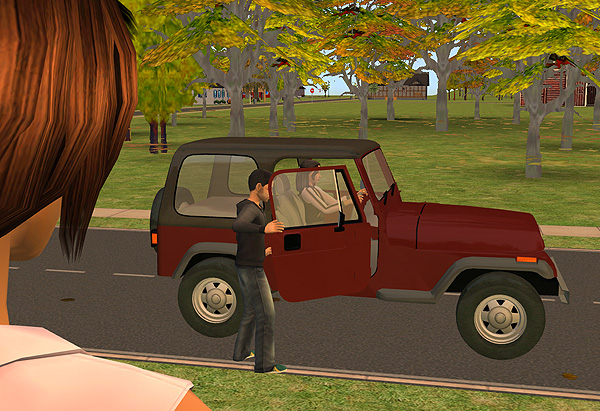 He smiled at me out the window, and then he was gone. I shivered. It was really darned cold out.
Back inside, I gave Marcella a hearty greeting. The poor thing looked terrified. I think I'll let her get adjusted before I try to pet her.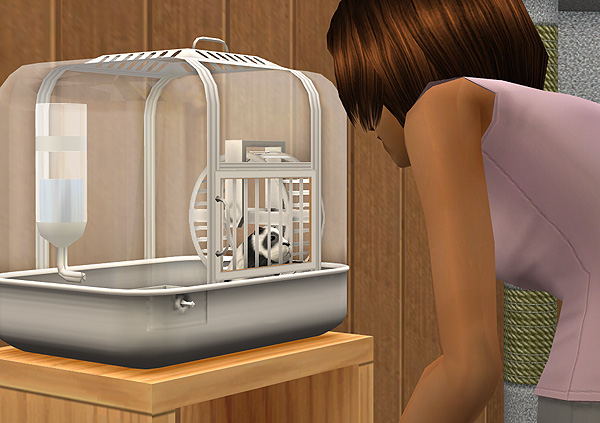 Hopefully Taz won't try to eat her or anything.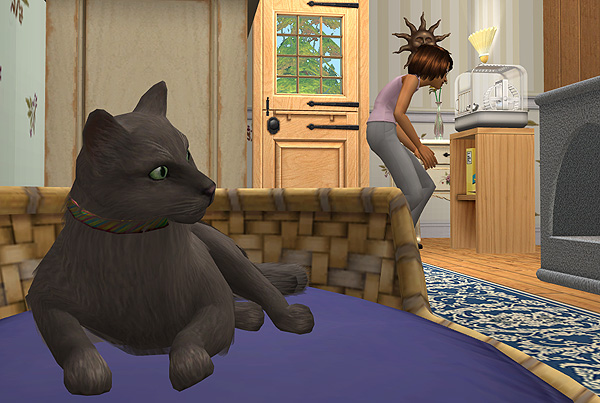 And I'll have to give Rico strict orders to stay as far away from her as possible. I don't trust that boy. Come to think of it, I'd better tell Dad to stay away from her, too.
Oops, computer class is almost over. Mr. Zartman is making the rounds. I'll write more later when I get home. We have two birthday parties tonight! That's right, TWO. I completely forgot that Weezy becomes a toddler tonight. I'll have to get her a present after Ms. Ambassador forks over my paycheck.
And by the way, I went back and changed after Joel left. I wanted to make sure I was warm.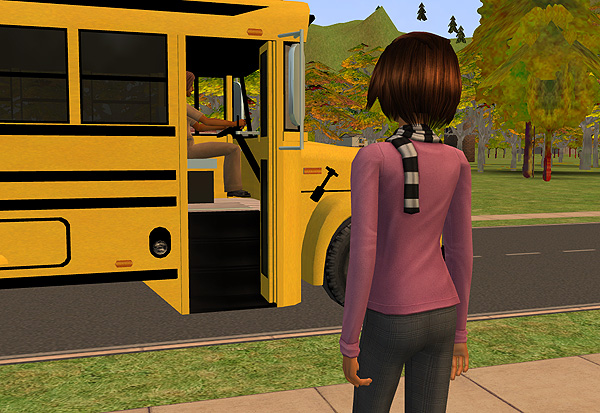 I'm ready for winter! And womrats. And phone calls from Joel.
SIGH.