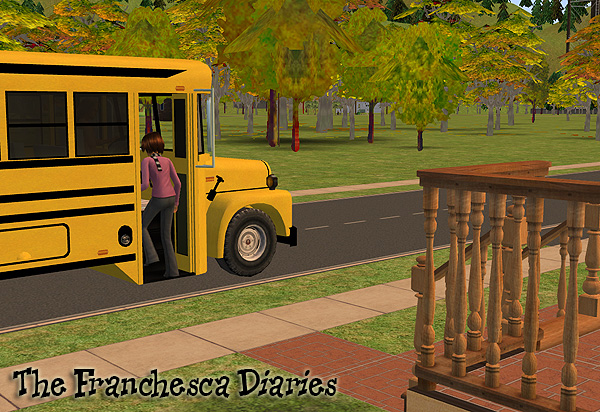 Day 9, Tuesday, 11:23 AM
Greetings all. I am stealth-blogging. We're not supposed to use the internet during computer class, but I couldn't wait to blab about what happened this morning. It may LOOK like I'm writing an essay on Canterbury Tales, but really, I'm not. HA! The power of ALT+TAB.
Anyway, guess who showed up at my door before school this morning? Looking a little on the scruffy side? (But still very much on the cute side, too.)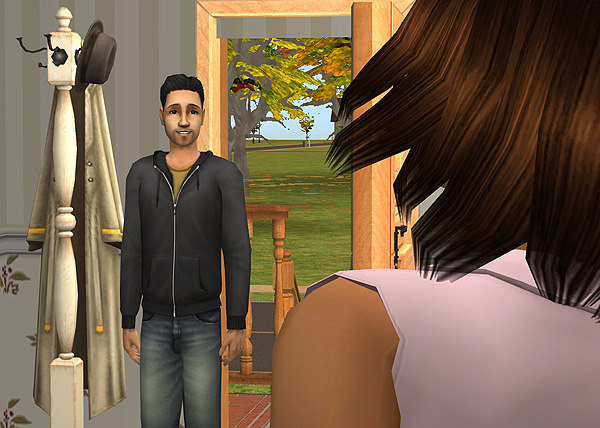 It was JOEL! He came to say goodbye before touring the world with his bestest friend Rayna and her oh-so-angsty band, Bleak Immortal.
He also brought me something. Not what you'd expect, either.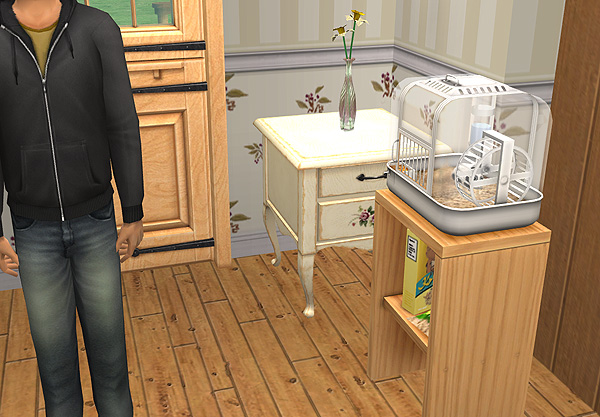 It was his womrat, Marcella.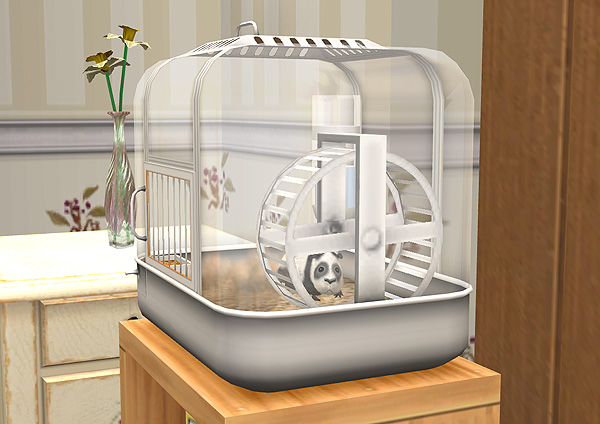 But he said some cool stuff, too. I want to write it down word for word. It's very important.
"I don't have much time," he said, sounding horribly sad (I may be exaggerating here). "Alicia's waiting outside to take me to Rayna's."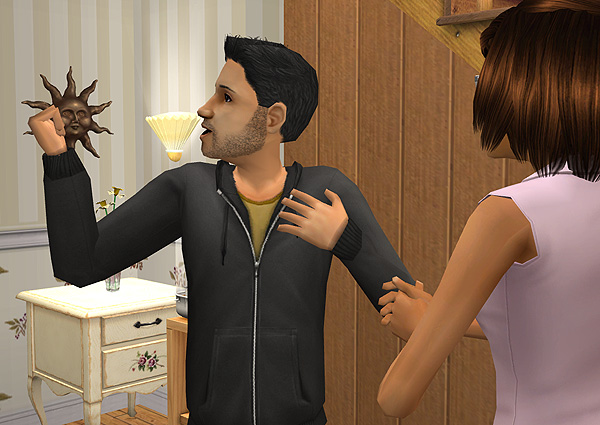 OK, maybe it wasn't important to get all THAT down word for word. But you never know, right? It might mean something when I analyze it to death later.
"But I wanted to make sure I said goodbye," he said very sweetly. "The right way. Not over the phone."
Awww.
Uh.
Ack.
Why did a suddenly have the feeling I might never see him again? No tears, Franchesca. Stay calm!
"When are you coming back? You're not going away forever, are you?"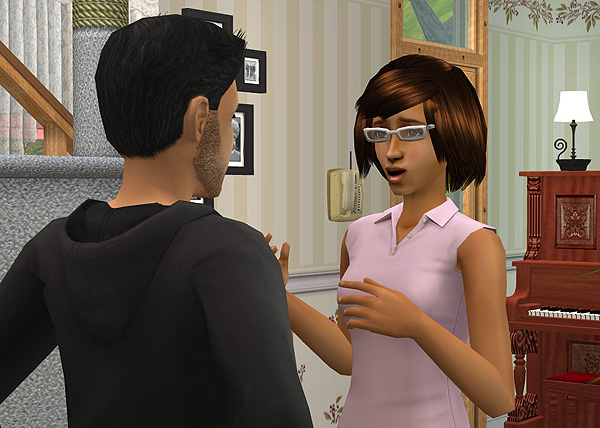 "It shouldn't be more than a season," he said. "At least, that's the plan. I guess you never know." He shrugged a little sadly. "But I wanted to ask you a favor…"
If not for the presence of the womrat, I would have imagined him asking me to hold on tight until he sent for me, at which moment I would pack a little suitcase (hey, I only have four outfits), blow kisses to the fam, and join Joel on the road with the rock stars. That doesn't sound too far-fetched, does it?
Instead, and I'm sure you saw this coming, he asked me to take care of his womrat.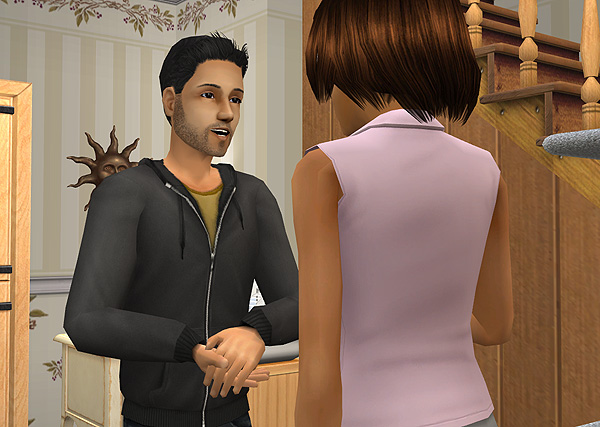 "I don't trust anyone at my house to take care of her now that Grandpa's gone. They all hate her. But I know you like animals, and I thought maybe…if it's not too much trouble…"
I'm not really a rodent person, but how could I refuse? He was entrusting me with one of his dearest treasures. And in the back of my mind, I thought: if I have his womrat, he HAS to come back to get her someday. Right? It's like a promise that I'll see him again.
"Sure. I mean, I don't know the first thing about womrats, but I bet I can figure it out."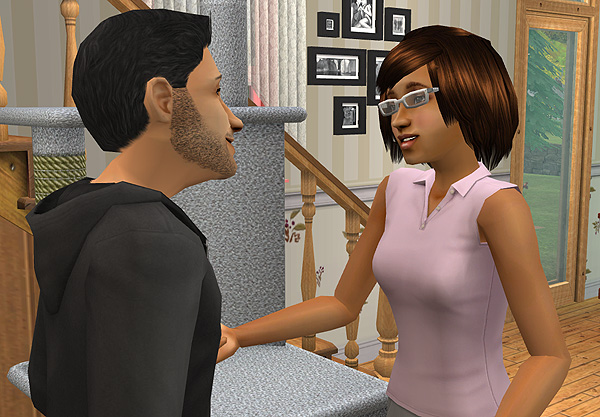 Joel beamed at me. Somewhere in the vicinity of my stomach, butterflies came to life and started ping-ponging madly.
"Fran, thank you so much. I owe you big time. And don't worry, there's food on the shelf there, and I wrote out a whole list of instructions. But she's the easiest pet in the world to take care of."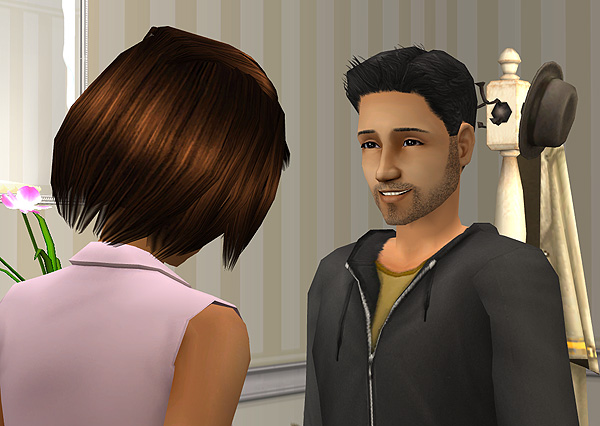 "No problem." I felt like I should say something profoundly meaningful, but parts of my brain seemed to have shut down completely.
It didn't help that he reached forward and put his arms around my waist — slowly, keeping his eyes fixed on mine the whole time. Um. This wasn't your average chummy type of hug.
"I'm really gonna miss you, Fran," he said. "Promise me you'll take good care of yourself. Listen to lots of good music."
My arms were in the way. WHAT DO I DO WITH MY ARMS?!?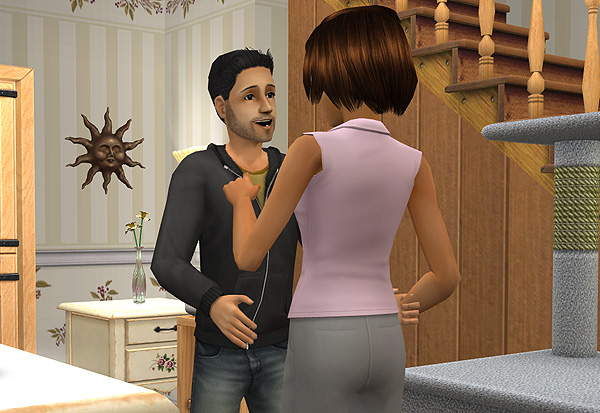 I managed to spit out a few words. "I'll miss you, too."
His face was super-close, and he was grinning at me, and the butterflies in my stomach were now hitting each other with sledgehammers. I had a strong urge to duck away and run up the stairs shouting, "Thanks! See ya! Best of luck!" But…I couldn't move.
(continued on Page 2)