I am still hard at work on Ahanu Bay and the next Fran update. Unfortunately it might be awhile before I post them, since I'm going on vacation soon, and my free time before I leave is dwindling down to almost nil. However, I do have a few pics I can share with you, just for fun. They're just views of Ahanu Bay and the cottages.
The first is a postcard type of shot. I discovered this view while moving the camera through the backyard of the Begonia cottage: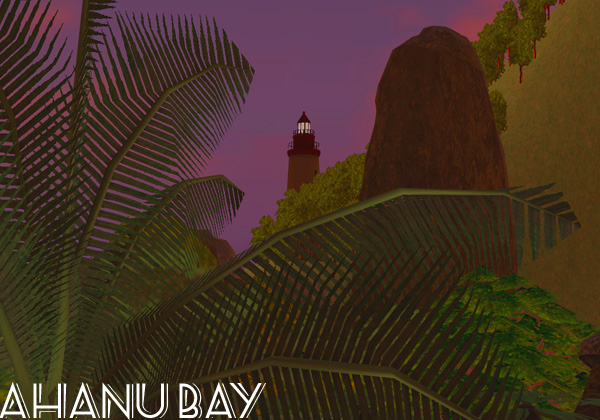 And here is the Begonia itself: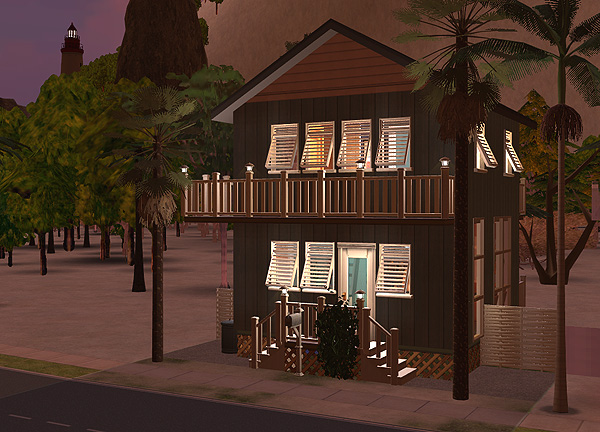 I'm still in love with twilight shots, so most of these are a little dark. I'll have more daylight pics in the stories.
Here's a view from the Begonia looking towards the cottages across the road: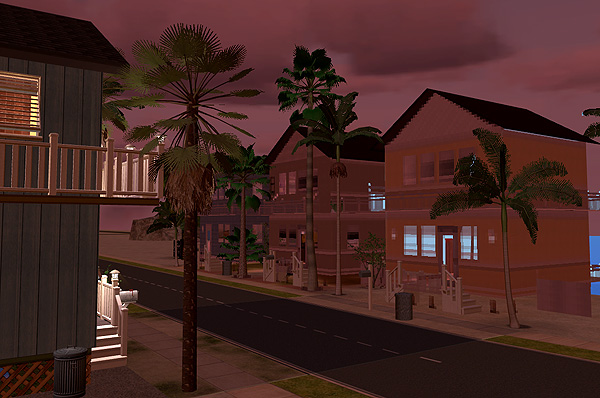 And here's a shot of Danielle splashing around in one of the many rain puddles left by the frequent thunderstorms (Ahanu Bay is currently in its "rainy season" — two springs in a row):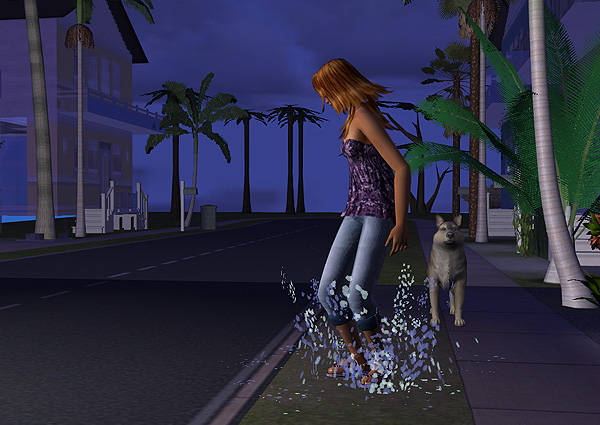 By the way, I'm going to change my approach with Ahanu Bay. My attempt to grow it organically is moving too slowly! And it's a bit on the dull side, unfortunately.
I like the founders and the feel of the town so far, but they need more stuff with which to interact. And I'm getting antsy to build some businesses and start working on the integrated economy. If I wait for one of my Sims to say, "Hey, I want to buy a business!", it's going to take way too long. What can I say, I'm impatient.
Besides, I've done the thing where you plop a Sim into a house and play out their lives. I've done it PLENTY. I want something different now. So…on to building the town!
Maude is going to have so many stories to tell you…