I didn't get as far as I wanted to on the Dunnavant mansion last night, so I'm posting a few pics of Whidbee Farm instead. I plan on doing a full-fledged tour once I've moved the family in and played them for a bit. But I wanted to show you guys what I've been working on, so here you go: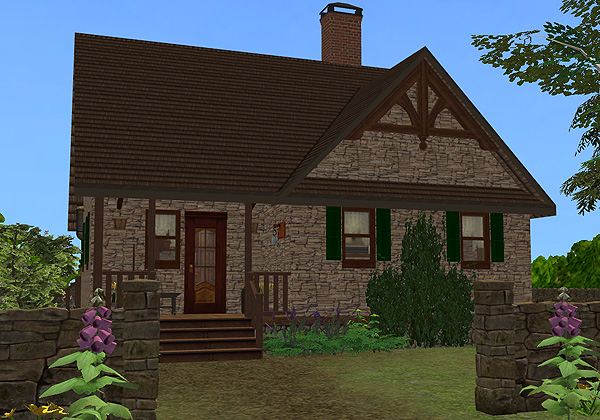 The Whidbee Farmhouse
This is the THIRD version of Whidbee Farm, so it looks a little different from the last preview pic I posted. The second one was on a lot that sloped downward from the road, and for some reason the roof got all glitched. It was also tough to maneuver the camera around. So I scrapped that one and built this one, which is on a completely flat lot. Much better!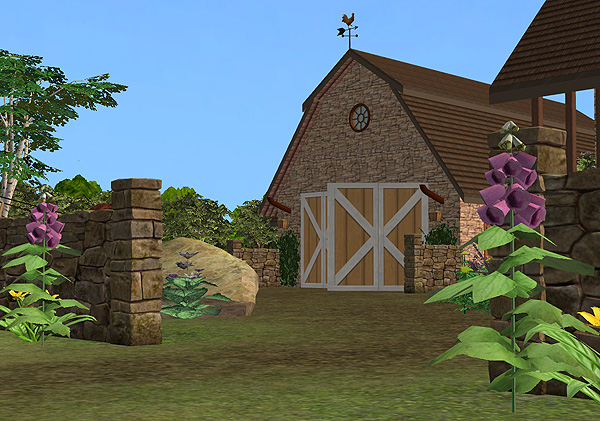 The Barn
I've decided it has been a few years (not sure how many just yet) since my last Annabel Island story (and the evil hurricane which devastated much of the island), so the Whidbees have had time to build a barn and orchard.
And a chickenyard! Yes, the Whidbees finally have the chickens they always wanted.

Chickenyard
I'm not sure how I'm going to handle the economic side of having chickens (they're just decorative and don't lay eggs or anything) so for now the Whidbees will get most of their income from their grove of lemon and orange trees, as well as the giant garden in the back corner of the lot. I'll show more pics of those when they get going. Not much to see but bare trees and dirt at the moment!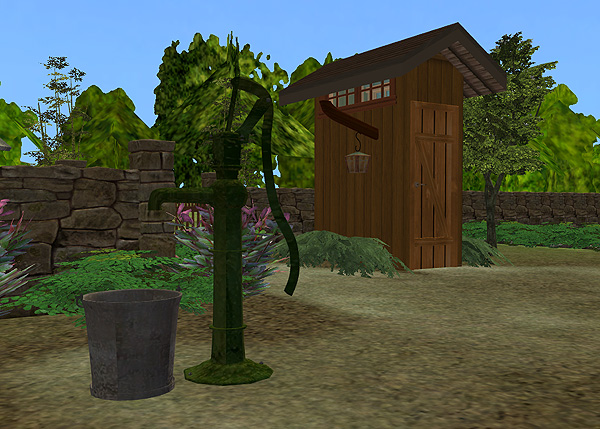 Backyard
Part of the backyard, complete with outhouse and water pump. Maybe the Whidbees will be able to afford indoor plumbing someday…
Hope you enjoyed your first visit to the New! and Improved! Annabel Island. There's much more in store, so come back again soon.