From the desk of Trent Ravelo
Hey girls! It's your old dad here. Thought I'd drop you a note and see how you're doing at ALT. How is old Professor Tasselhoff? Is she still giving pop quizzes at 6:00 AM on a Saturday? Man, I hated that. Not that I went to class much…er…anyway, your mom and I are enjoying our second week of vacation in Newland Harbor, which is the most scenic little town you can imagine. That's a little play on words there, you know, because we shot half of She Sells Seashells in Newland Harbor and had to build most of the town from scratch. So it's not a town so much as a really solidly constructed movie set. Get it now? Scenic? Movie scenes? Hahaha…haha…oh, never mind. Your old pop's past his prime as far as crafting a decent joke goes.
At last I still have my looks! What a handsome devil, eh? (What do you mean I'm conceited? Bah!) Here's me in front of the lighthouse in Newland Harbor: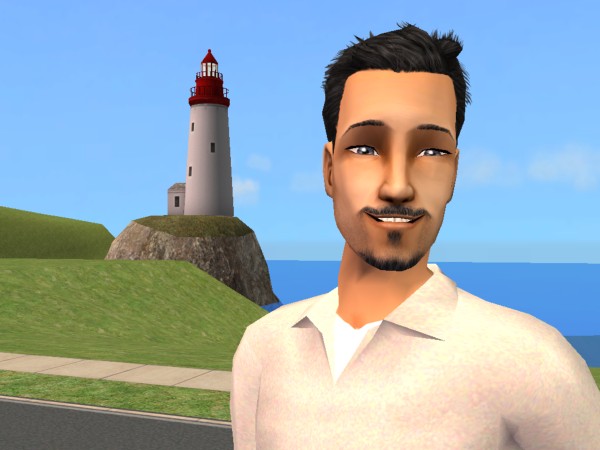 Your mom took that picture. She really loves it here, says she wants to move here someday. The only problem is that the nearest semblance of civilization is over 10 miles away, and you know I can't stay away from the city too long, or I get hives. That said, I do like it out here, and you can't beat the view. Just look at that! This is outside our front door.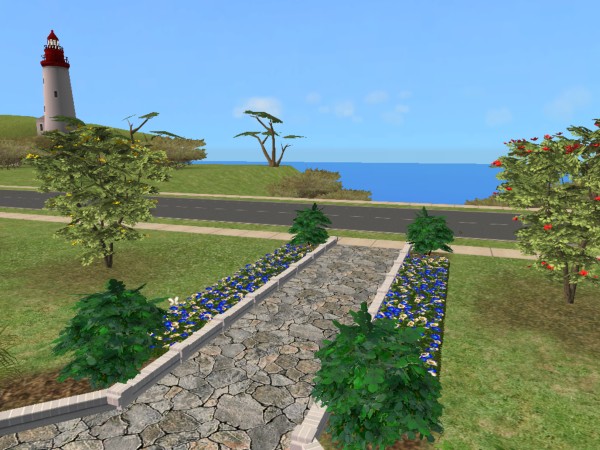 Sure beats staring at a bunch of ugly skyscrapers, eh? Anyway, your mom and I have decided we're going to come back here for a few weeks around the time you guys graduate from ALT so you can all come out and have a little vacation before you head into the Big, Scary World. We can eat lobster and swim in the ocean and watch the sunsets from the front porch while we drink espresso and talk about your mom behind her back. Sound good?
Oh, and about the heir to the Ravelo legacy — I know we pulled Anastacia aside a long time ago and explained it to her, but we haven't officially decided who it's going to be yet. I think that's a choice we all have to make together. So while we're bonding by the sea we can have some serious discussions about that, too. I know it sounds a little weird, but your grandpa Simon turned this family into something great, and I think we owe it to him to keep his legacy alive and thriving. I know he'd be proud to have any of you as the Ravelo heir. So anyway, let that roll around in your brain a bit. We look forward to seeing you all at graduation!
Love,
Dad
(continued on Page 2)