Ruby: Hi folks, I'm Ruby Shanley. This is what I looked like my first day at Sim State University. Behind me is my cousin Ginger Shanley, who hadn't turned into a young adult just yet.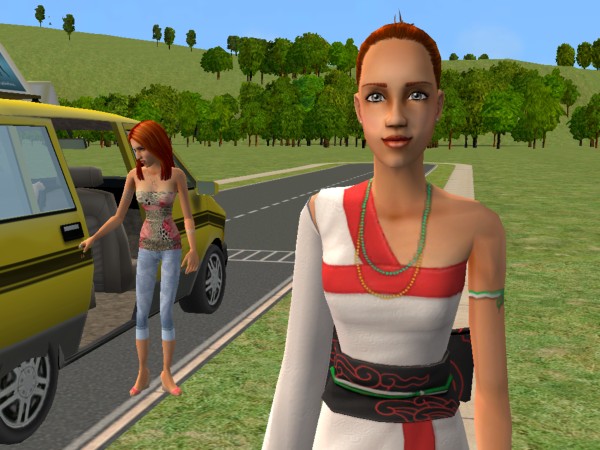 Ginger: Wait, wait, WAIT…you can't start out just like that. It's been too long. You have to refresh their memories a little.
Ruby: Oh, yeah. Sorry. Well, I'm not sure if you remember me, but I'm from the 3rd generation of the second Shanley Legacy.
Ginger: Rube, why don't you just say you're a 12th generation Shanley? It sounds much more impressive.
Ruby: It does, but our grandmother Mia started her Legacy on a brand new lot, so I think of it as a brand new Legacy. Which is great, if you ask me, because…think of all the ghosts we'd have if we still lived at Shanley Manor. It'd be insane.
Ginger: True. Having Grandpa Marcel haunting us in his llama suit is bad enough.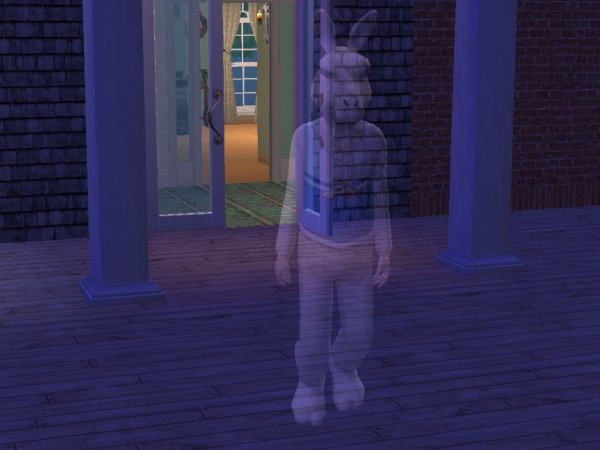 Ruby: Yeah, remember the time he scared my mom so bad she wet the floor?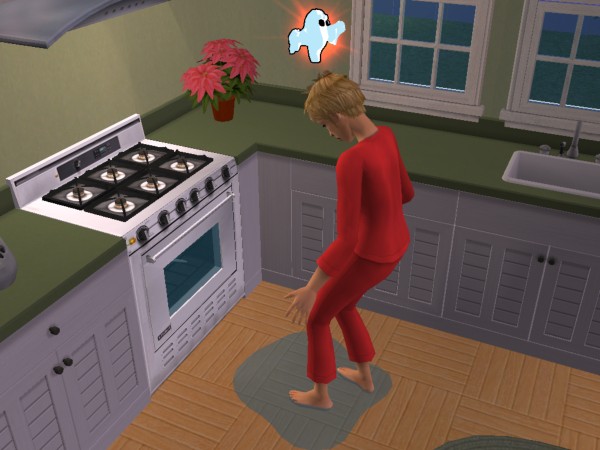 Ginger: Oh, your poor mom. I'd probably pee myself, too, if I saw a giant llama man floating towards me.
Ruby: I like llamas.
Ginger: That's because you ARE one. Or were one.
Ruby: Oh, don't remind me. I looked pretty weird, didn't I?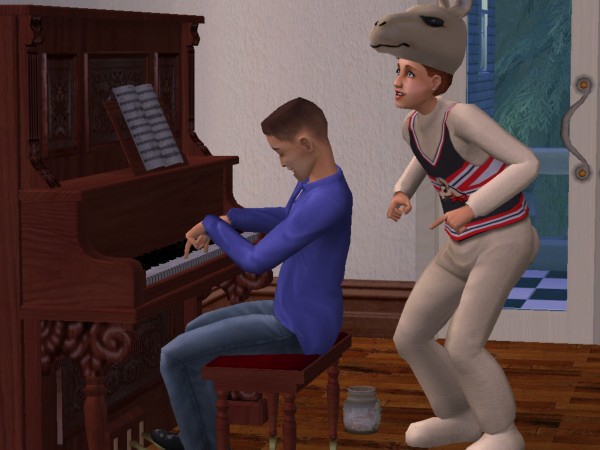 Ginger: Yeah, you and your boyfriend, Randy.
Ruby: He wasn't my boyfriend. We just hung out together.
Ginger: Mm-hm. Yeah. Sure, Ruby.
Ruby: Come on, that was ages ago! Let's get back to our years at Sim State.
Ginger: OK. Here's me when I finally became a young adult. Aren't I HOT? Haha.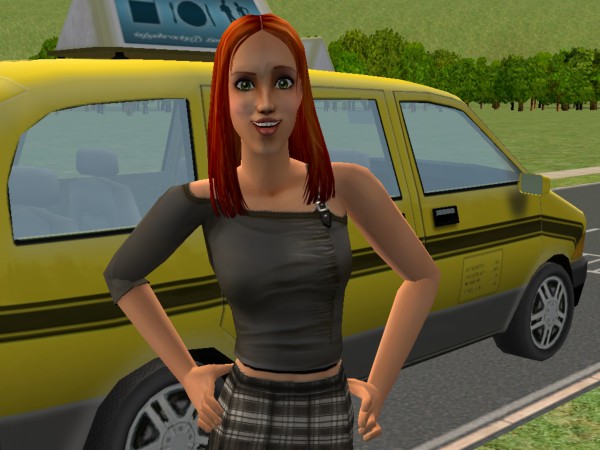 Ruby: Totally. I love the one-sleeve look.
Ginger: Yeah, that's when we started the One-Armed Redheads Club. We were the sole members, of course.
Ruby: Technically we were the One-Sleeved Redheads, since we had full use of both arms.
Ginger: Yeah, but One-Armed sounds better.
Ruby: It does. We thought we were so cool. Especially when we got our new hairdos.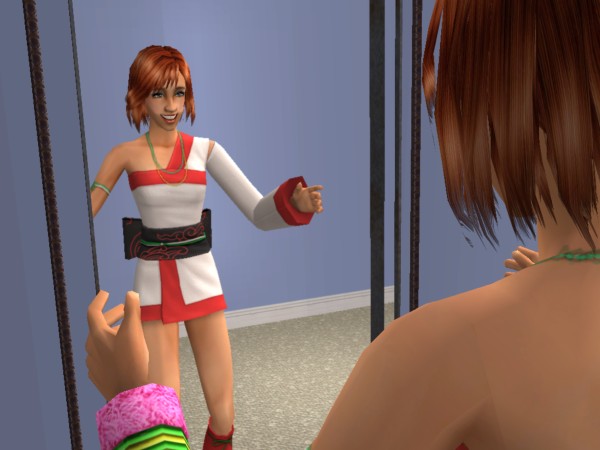 Ginger: Hey, we were hot stuff! Especially me. Haha.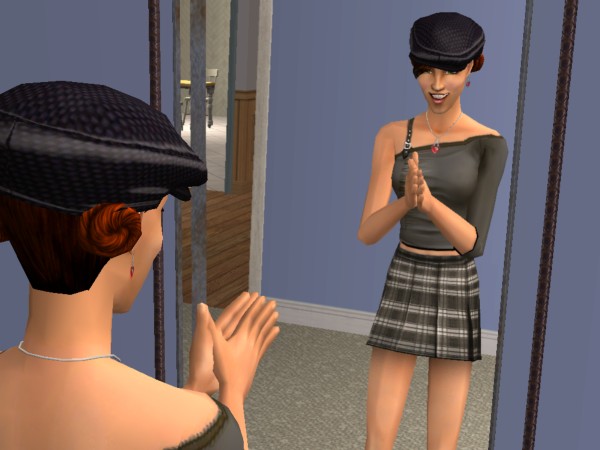 Ruby: It was the hat.
Ginger: I LOVED that hat. I even slept in it.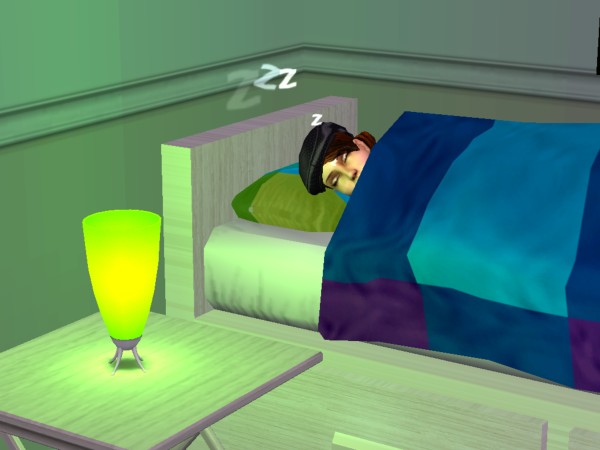 Ruby: You were hot stuff, Gin. Not so much when you ate, though.
Ginger: What do you mean?
Ruby: I love you dearly, Gin, but you're the sloppiest person I know.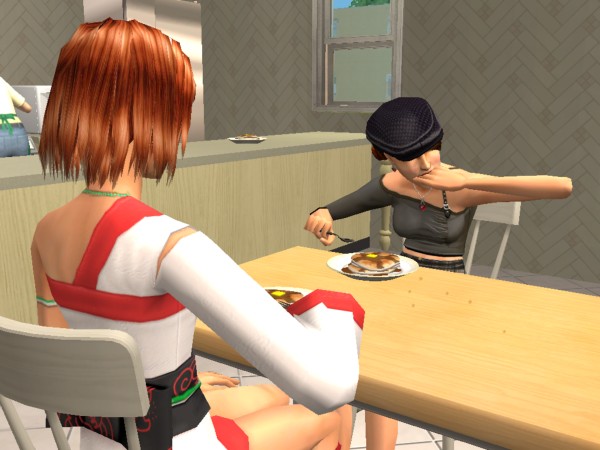 Ginger: Hey, I can't help it. I have a Neatness of 0. Zee-ro. Nada. Which really sucks, of course, but I do have some redeeming qualities, right? I mean, look at that face!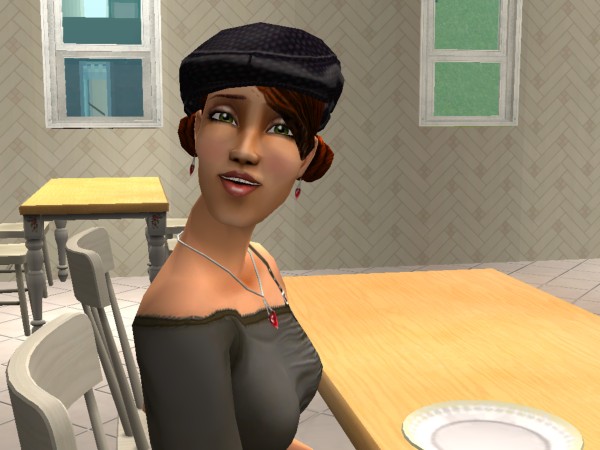 Ruby: And the hat!
Ginger: The hat! My best feature. And by the way, it's not my fault that I'm sloppy. It's an immutable part of my personality.
Ruby: Kind of like my being shy, which you tease me about ALL THE TIME, you know.
Ginger: Well, your shyness makes you miss out on a lot of things. Like our freshman year. You spent the whole time either playing video games by yourself or studying in your room. You were like the hermit of Sim State.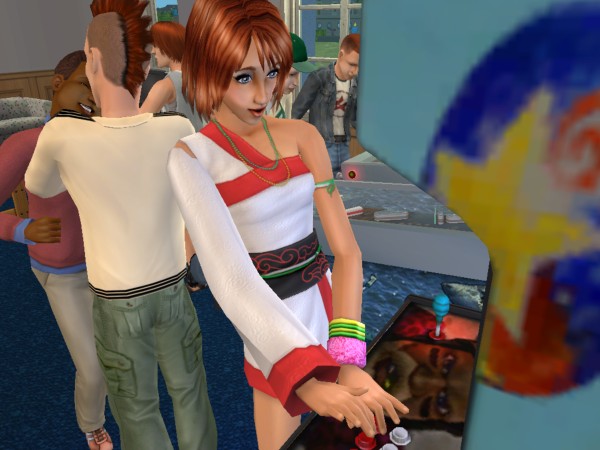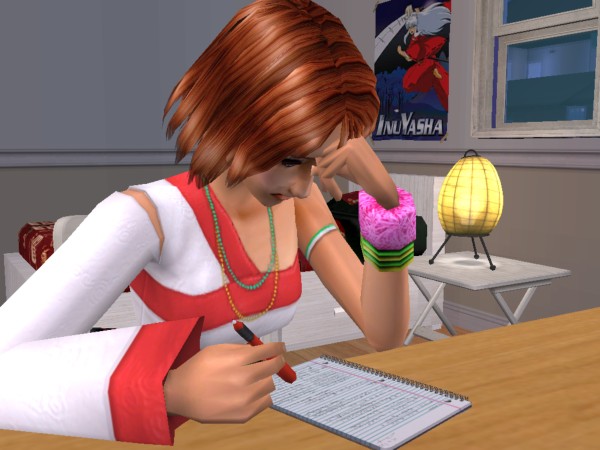 Ruby: OK, so I was a bit reclusive, but I can't help that anymore than you can help flooding the bathroom when you take a shower. Besides, I wanted to get good grades so I could get a good job someday and become filthy rich.
Ginger: I wanted the same thing, pretty much. I still do. I want to be a disgustingly wealthy businesswoman.
Ruby: Which is why you majored in Biology instead of Business.
Ginger: Aw, come on. I was fascinated by the study of living organisms.
Ruby: Especially organisms of the…male persuasion?
Ginger: You're talking about Ocean, aren't you.
(continued on Page 2)