OK, so I'm a bit early, but since I'll be busy tonight and tomorrow, I thought I might as well post this now. :-)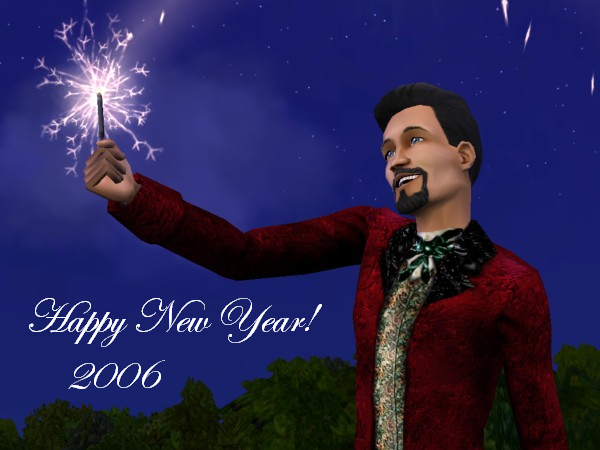 I hope all of you have a very happy and healthy New Year!
By the way, I'm working on an Annabel Island/Brayton update (the Christmas one, a bit late) and plan on having it posted by Sunday or Monday (three-day weekend, woo!). I have all of the pics taken and just have to write the darned thing. If you'd like to see a sneak preview pic, click on the "Read the rest of this entry" link below.