Good evening, dears! It's me, your old friend Maude. I hope you'll forgive my being gone for so terribly long, though it's not really my fault, you see. I've actually been here all the time, just brimming with stories to tell you, but I never got the chance! Not with those upstart Shanleys at the top of the hill, populating half the town with their ever-expanding brood, bringing poor souls back from the dead, and who knows what else. I have to say, it's all been a bit unsettling.
Let me take this opportunity to assure you that I would never desire being brought back to life. I'm quite happy in my ghostly existence, drifting about the town, scaring off the ruffians that try to vandalize Berthiaume Manor, observing all the residents of Mt. Geneva (and there are a good many of them now)…now that's "life" to me. Being truly alive again would be rather inconvenient, I should think – I wouldn't be able to spy on anyone at all!
So I'll continue being a phantom, thank you very much, and if some misguided fool should try to bring me back, well…he'll wish he hadn't!
Ahem. Excuse me, dears – I get rather snippety (and long-winded) when I think about such things. On to much pleasanter topics, like…the Kilmans! Some of you might remember Tiffy and her brother Joey, who married that dreadful Bailey Singleton. Well, she's Bailey Kilman now, and much has happened since that fateful union! I've been eager to tell you all about it, and now I finally have the chance. Let's catch up with them, shall we?
After the wedding reception (during which Tiffy dropped a hint to Bailey that Joey wasn't really a car salesman, and Bailey took it completely the wrong way), the two ladies treated each other quite frostily. Tiffy had never really warmed up to Bailey in the first place, and I can't say I blame her – Bailey was a selfish, spoiled woman who cared little for the feelings of others.
I remember one day in particular when Bailey teased Tiffy about being single (Tiffy hadn't gone on a date since her teenage years) and said in her usual self-satisfied manner, "Joey and I are going to have a baby. Don't you wish you could have one?" She then proceeded to stick her thumbs in her hair, wiggle her fingers, and say, "Neener neener."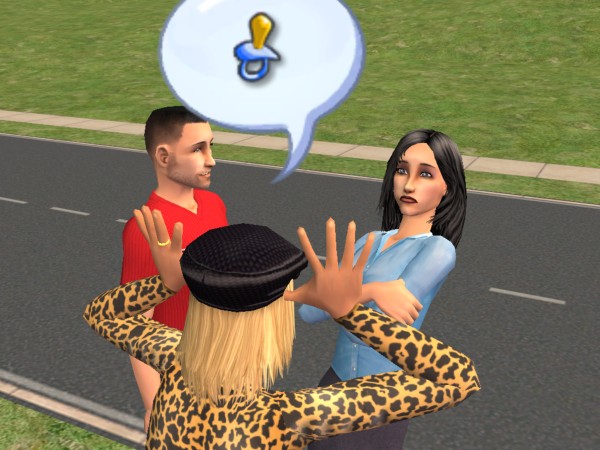 Well, Tiffy wasn't in a rush to get married or have children, but the fact that Bailey would say something to her in such a rude tone – and with such childish hand gestures! — bothered her greatly. Besides, she had just found out that day that Geneva College no longer needed her – apparently not enough students had registered for its inaugural semester, and so they had to cut back on faculty.
So Tiffy wasn't in the best of moods to begin with, and Bailey's little dig was only making her feel worse. I could tell from the way she clenched her fists that she was a hair's breadth from knocking Bailey upside the head! But her calm maturity prevailed. Tiffy coolly dismissed Bailey's little mockeries and decided to take a nice, long walk instead.
Joey met her on the return trip home and tried to apologize on Bailey's behalf.
"You know she was only joking," said Joey. "She's just happy for us. I hope you're happy for us, too."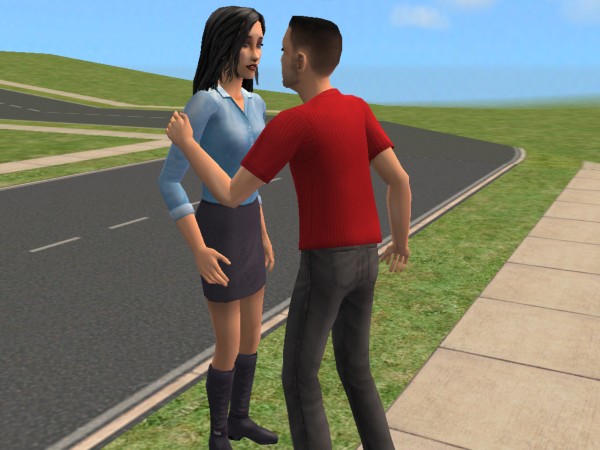 Tiffy laughed. "Of course I'm happy! Congratulations." She threw her arms around Joey and gave him a sisterly squeeze.
Joey beamed. I could tell he was excited to be a father – there was a new brightness in his eyes that nearly surpassed the gleam they got when he spent large sums of money. Speaking of money…
"I hope you don't mind if we keep living in the trailer with you for awhile," he said a little hesitantly.
Tiffy raised a brow. "I thought Bailey wanted to move out?"
"She does, but –" Joey glanced down sheepishly. "I can't really afford it just yet. I'm making a lot of money now, but you know Bailey – she's a little on the… expensive side."
A little on the expensive side? Bailey was always demanding this new trinket or that new gadget, and the pricier, the better! I rolled my eyes, but of course no one could see me.
I'm almost positive that Tiffy wanted to roll her eyes, too, but with remarkable restraint and generosity, she said, "You can live with me for as long as you need to. But we will need to move out of the trailer. Bailey was right when she said it's just not big enough for a growing family."
Joey thanked his sister and ran off to tell Bailey, who wasted no time in suggesting a few houses – er, mansions – that might serve well for their new abode.
(continued on Page 2)