Hey guys, just wanted to let you know I'm still working on the next Brayton update. I really wanted to post it tonight, but it's taking longer than I expected – I took something like 300 pictures for this one, and I'm trying to whittle it down to about 25 as I write the story. Unless you guys want a REALLY long update this time… ;-)
I'm hoping to finish the update late tomorrow night, but in the meantime, I have a few Brayton outtakes to share with you. These are things you don't see every day in May Green: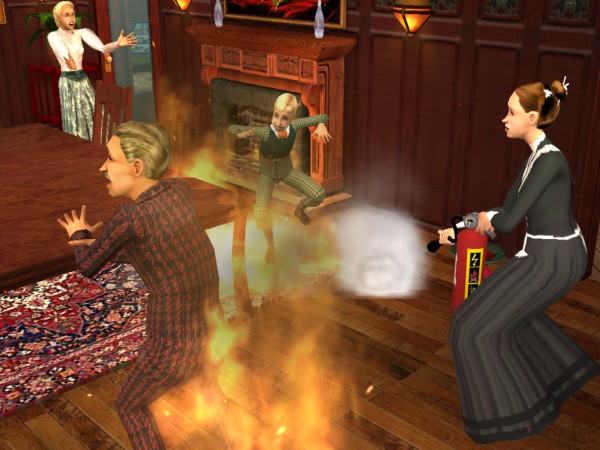 The Braytons find out what happens when you place a chair near the fireplace, start a fire, and have someone sit down in said chair
Poor Frederick went up in flames, and when Mayhew tried to extinguish him, he went up in flames. I had Carol try to extinguish both while Arianna called the fire department. All of this pandemonium for one little picture! Yipes. At least nobody died.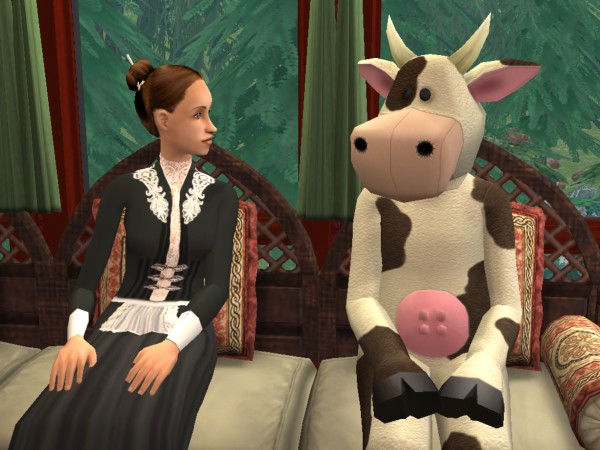 Carol, meet the evil cow mascot. Evil cow mascot, meet Carol.
I wonder what a family in 1912 would do if someone in a cow suit walked into their house? Heck, what would a family in 2005 do? Run away!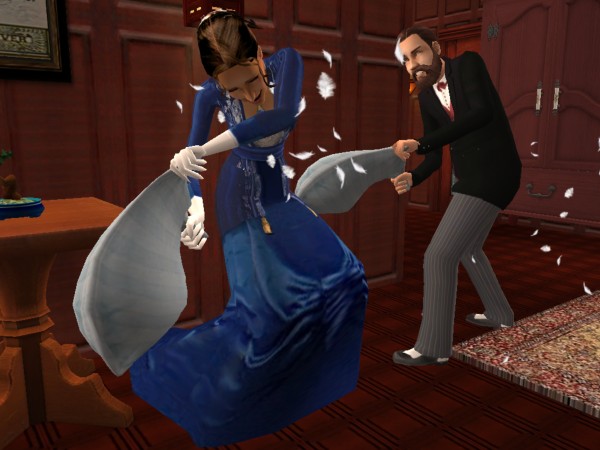 Max and Cecily indulge in a little good-natured violence
What's this? Smacking a grown man with a pillow? That's no way for a lady to behave! Good gracious!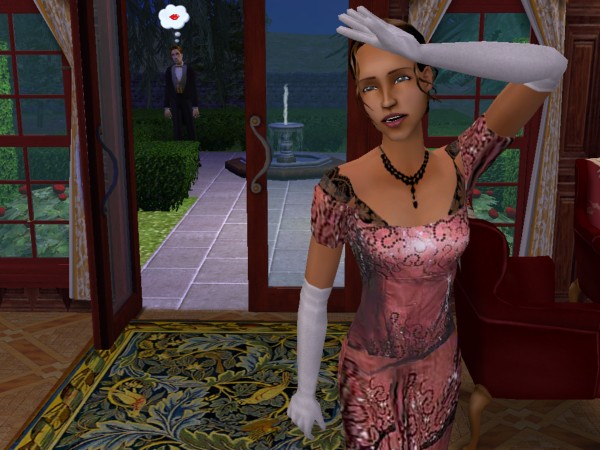 "Is it just me, or is it a little hot in here?"
James is a Romance Sim, so of course there's a lot of swooning going on around him, and he's always thinking about kissing and woohoo and such. Naughty lad! Poor Cecily doesn't stand a chance.
Thanks for your patience, and Happy Simming!