Without thinking, Cecily nodded, and James led her out the side door and around the back of house, through gardens fragrant with roses, to the other side of the ballroom. The sound of the violins drifted out into the nearly cloudless night, and a sweet summery breeze sent the trees rippling. James stopped near the fountain, nearly under the shadow of a great willow, and turned to Cecily.
"I must know," he said with a sudden eagerness. "Is it true, what my sister said? I don't mean to startle you, but…I should really like to know."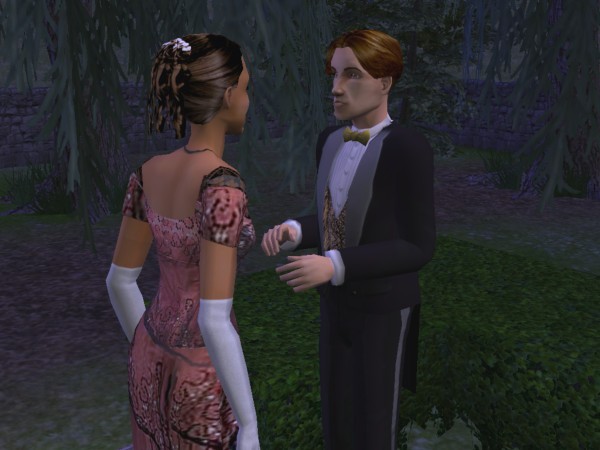 "Is what true?" Cecily asked, feeling like her knees might buckle at any moment. Standing in such a setting, with James looking at her so earnestly, had been the most prominent scene in her girlish fantasies for years, and now that it had come true, she felt unequal to the intensity of it. She suddenly longed for the warm quiet of her room, and Carol's soothing voice saying good night.
"Were you in love with me?" James asked boldly, with no sign of nervousness. "Are you in love with me?"
Dumbstruck, Cecily glanced down at the smooth stone of the patio. Her heart thumped so violently beneath her beaded satin she was sure the whole neighborhood could hear it. She saw James's hand reach for her arm then; his fingers brushed her lightly, almost tentatively, and though she was wearing gloves, she thrilled to his touch.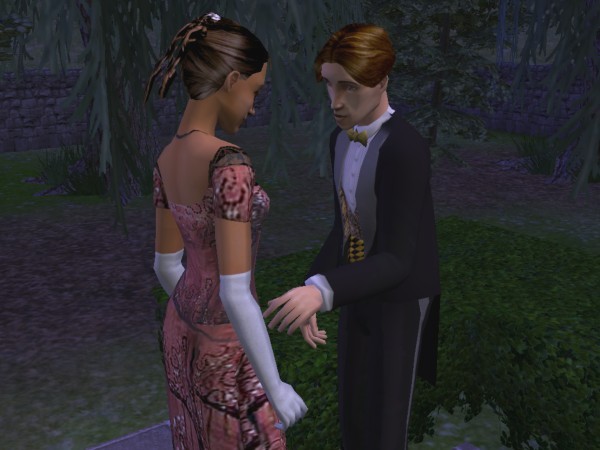 "I…I don't know," Cecily half-whispered, her voice not working properly. "That was a long time ago."
His fingers drifted down to her hand, which he clasped with an airy firmness. "Forget that time then," he said in an almost mesmerizing tone. "How do you feel now?"
"Confused," she said, meeting his eyes again. "A little frightened." A pause, then — "Nervous."
James seemed pleased with that response. "Ah, Cecily Brayton," he said in a wistful tone. "You aren't like the other girls. You're…modest. And it's not that contrived modesty that so many girls put on, as if they were powdering their faces with it."
Cecily glanced down involuntarily, as if to illustrate his point. When she glanced up again, he was smiling almost boyishly.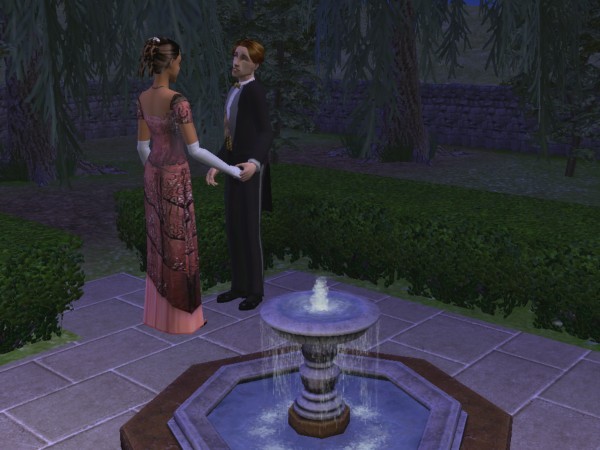 "So how do you feel about Samuel?" he asked, his eyes hinting of mischief.
"But…you promised not to mention him," Cecily said, glancing anywhere but at James. He grasped her other hand and squeezed it reassuringly.
"Yes, I know," he said, laughing impatiently. "But can't you see, if I'm to continue with this, I must know how you feel about him."
"Continue with this?" Cecily repeated. "What is this exactly?"
James laughed again, somewhat recklessly. "This," he said, bringing one of her hands up and planting the lightest of kisses upon it. Cecily felt faint. "You see?" he continued, drawing closer.
Cecily took a deep breath, searching for her voice. "I don't know how I feel about Samuel," she heard herself saying. "He's…very dear to me."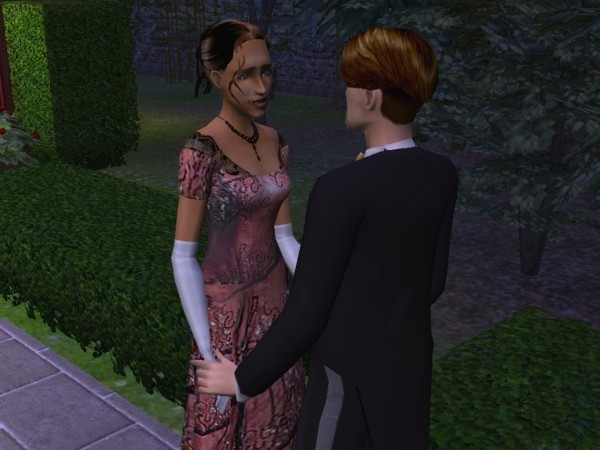 James nodded, lost in thought for a moment, as Cecily became aware of quiet voices in the garden. Without knowing why, she let go of James's hands and backed away from him half a step.
"It's no one," James smirked. "Are you worried that Samuel will see us? Does it matter so much?" Moving closer once more, he reached up to touch Cecily's face. She raised her hand quickly to brush him away, but he caught it playfully and stroked his thumb against her wrist.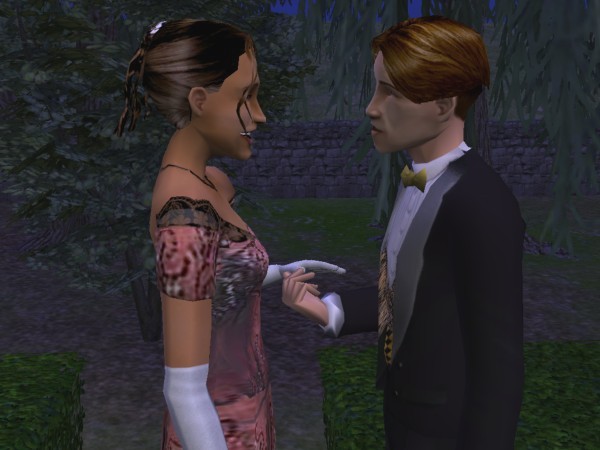 The intimacy of the caress made Cecily shiver, and she pushed his hand away again, this time more forcefully. "We can't do this," she said, feeling more confused than ever. "I don't know why, but we can't. Not right now."
"But Cecily –" James lunged towards her again to grab her arm as she turned, but Cecily shook it off and strode briskly towards the almost comforting clamor of the ballroom.
Halfway there, she paused, feeling conspicuous, and slowed her step. She wasn't going to cause a scene at Dorothy's birthday party by bursting into the ballroom with a guilty countenance. Instead, she relaxed her face into her most tranquil expression and continued walking towards the house.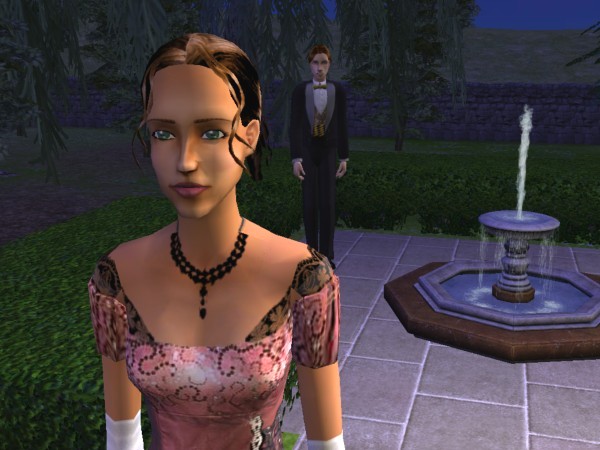 After thanking Dorothy and saying farewell, Cecily left Haddaway Hall. She stood on the front step a moment, looking around for her father, but it was only half past ten, and he had said he would pick her up at eleven. Not wishing to wait for him, Cecily gathered up her skirt and nearly ran down the street to Brayton Hill. As she neared the promising warmth of home, it suddenly struck her that she hadn't spoken to Samuel once the entire night.
Why she was thinking of him — and not James — she couldn't say.