I had my first full moon in Moonlight Falls. And with the full moon comes…ZOMBIES!!!
Well, OK…just one zombie.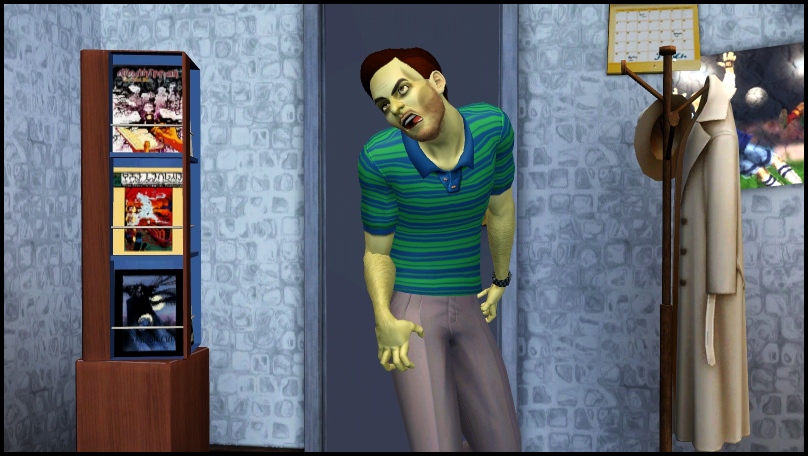 Instead of clawing his way out of the earth, or appearing in the shadows of the garden in search of produce, he shambled casually into the mini-mall on a sunny afternoon.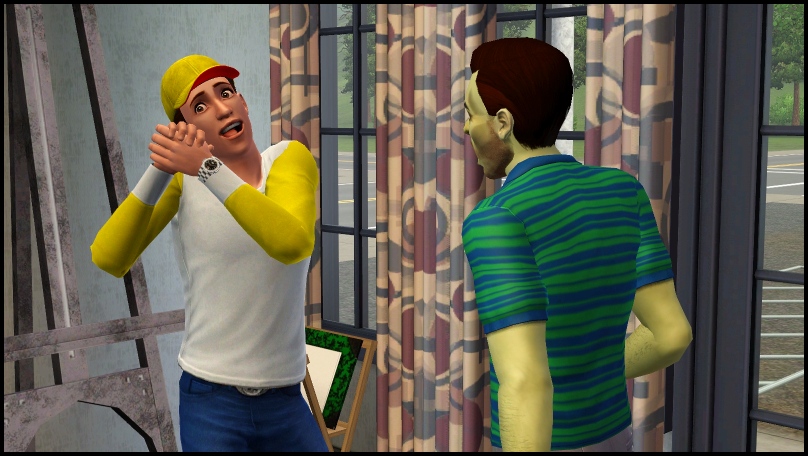 Jules: OH SWEET, a zombie! I love these guys.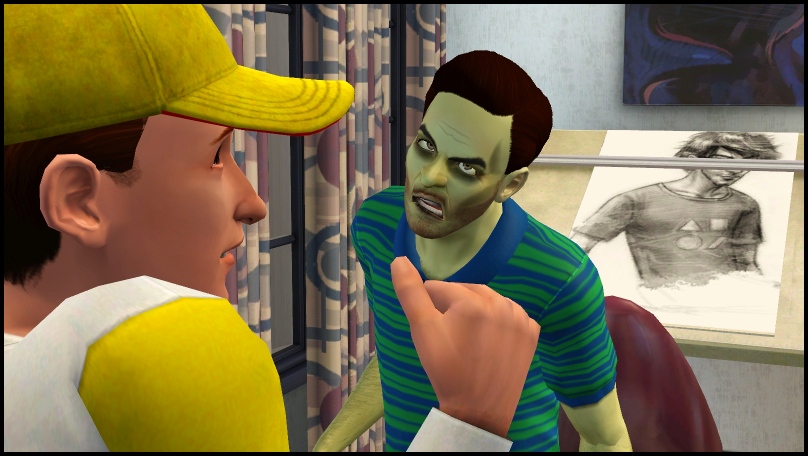 Chester: Arrrrghhhh…arrrgghhh…
Jules: Oh, I'm so scared…please don't eat my brains! Tee hee hee.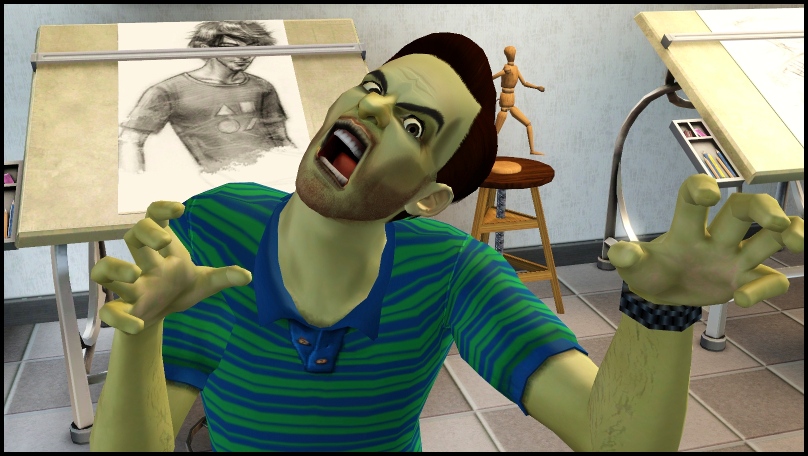 Chester: ARRGARGARGARGARRRRGGHHH!!!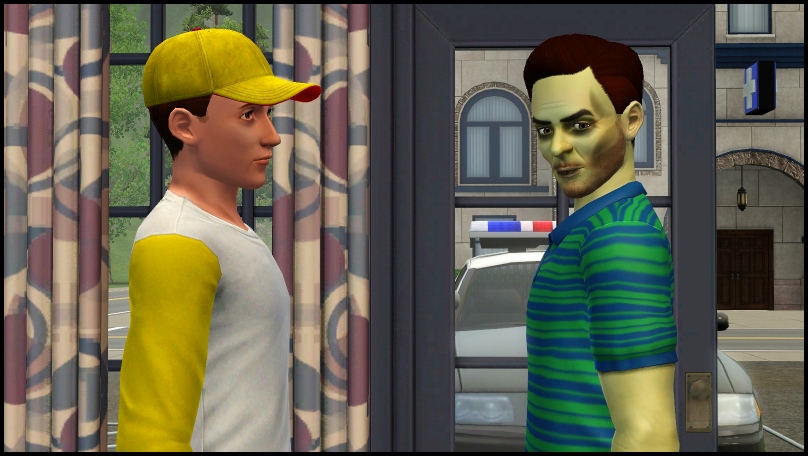 Jules: Not one of your better moments, man.
Chester: Yeah, that was pretty weak, wasn't it.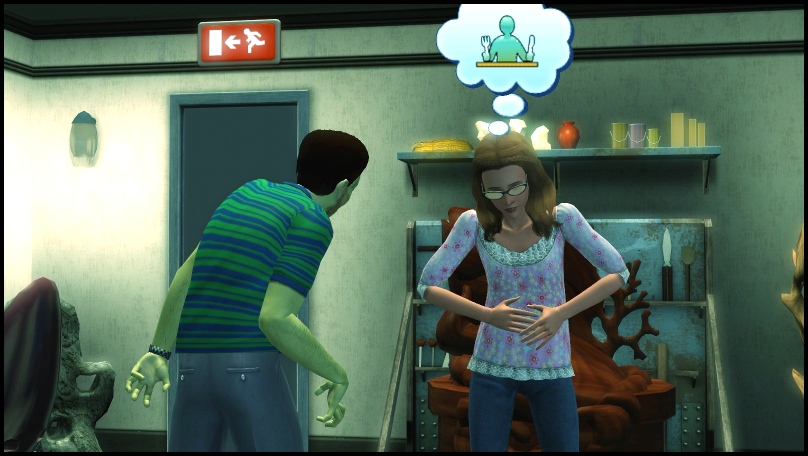 Lenore: Ugh, I got so focused on my sculpting I forgot to eat dinner…hey, is that Bailey's dad?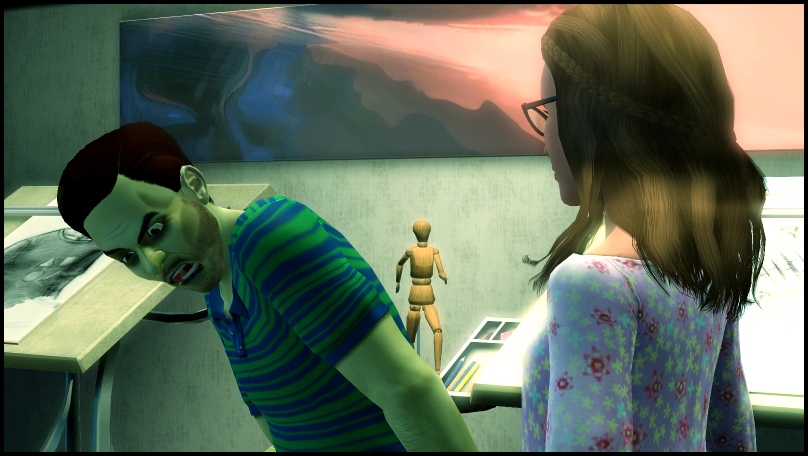 Lenore: Hi, Mr. Swain…are you OK? You don't look so good. Have you been playing with the mood lantern again?
Chester: Arrrghhhrrrggggrrrr….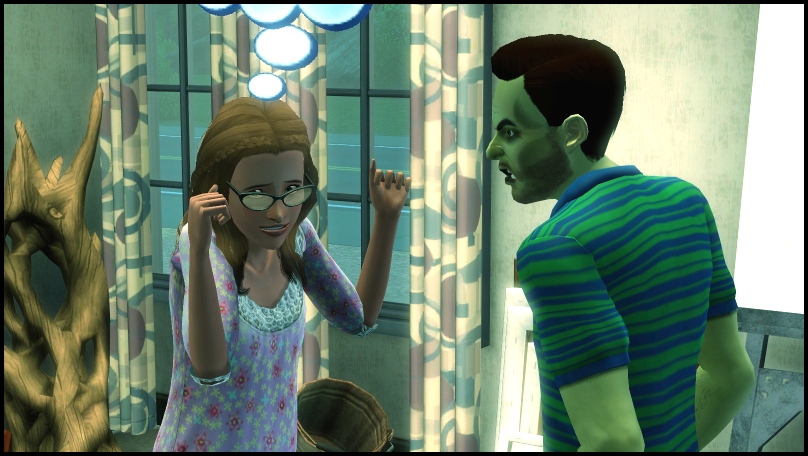 Lenore: OH! I get it! You're pretending to be a zombie! How fun! That's the big thing these days, isn't it? I wanna try, too!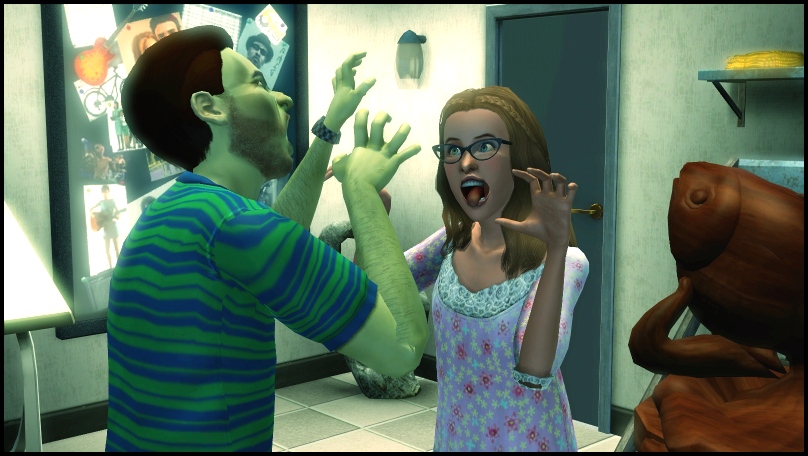 Chester: ARRRGRRHHHHRRRRGGGHH!!!
Lenore: Arrrghhhharrrghhhh!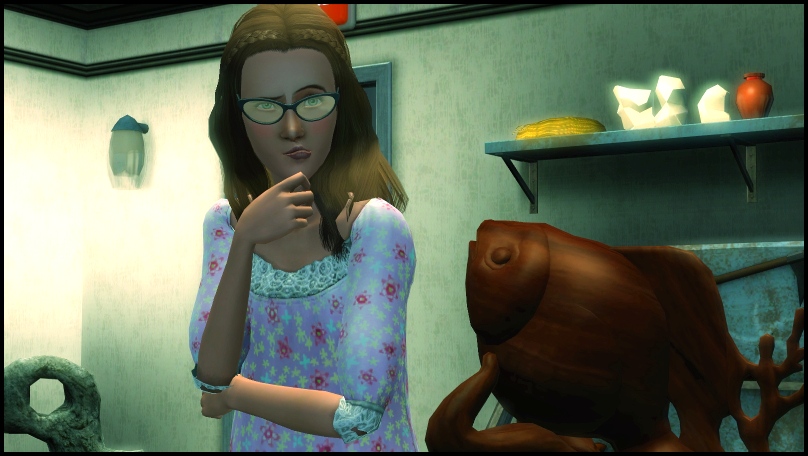 Lenore: Hmmm, not bad on the visual, but I think he needs to really commit on the groan…a little more guttural, maybe?
Continued on page 2…