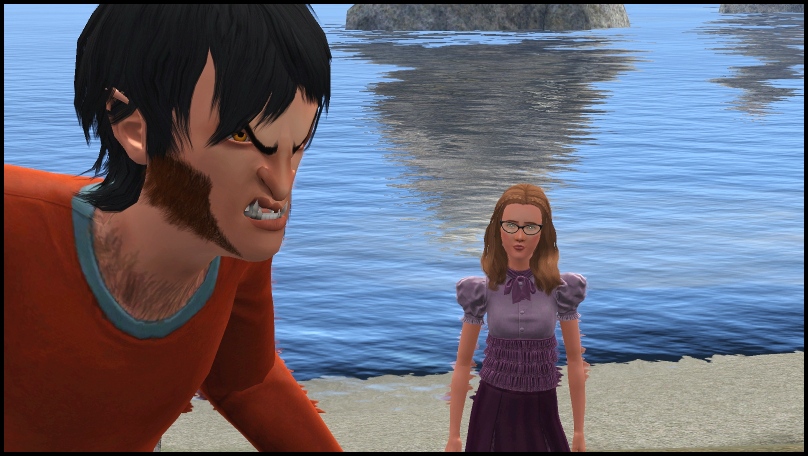 Lenore: You know…I think I'm OK with werewolves. They're really not that —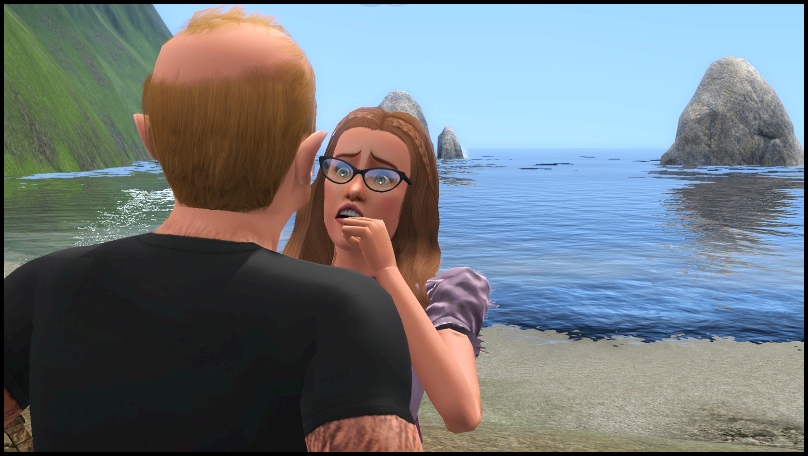 Lenore: YEEEOOOAAHHH!! Where did YOU come from???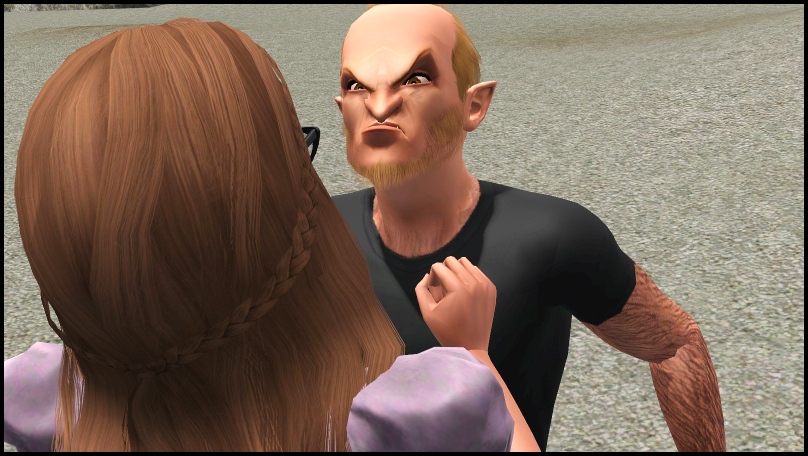 Mr. Wolff: Your worst nightmare, missy! *sniff sniff* Hmm, you don't smell like a werewolf…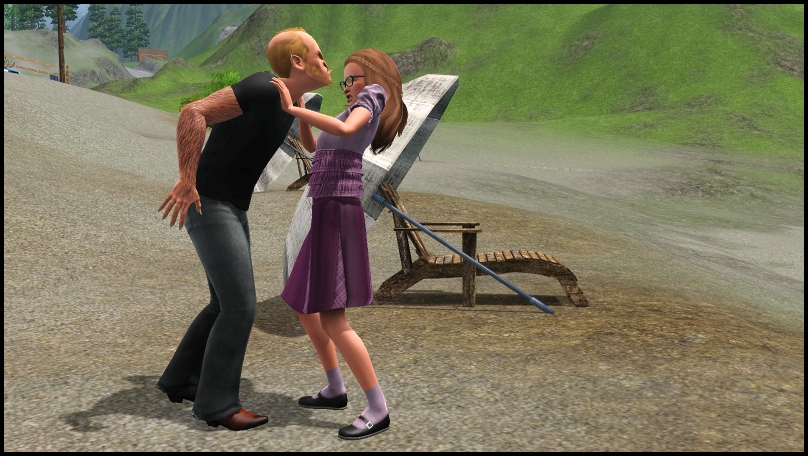 Lenore: That's because I'm NOT! Now cut it OUT!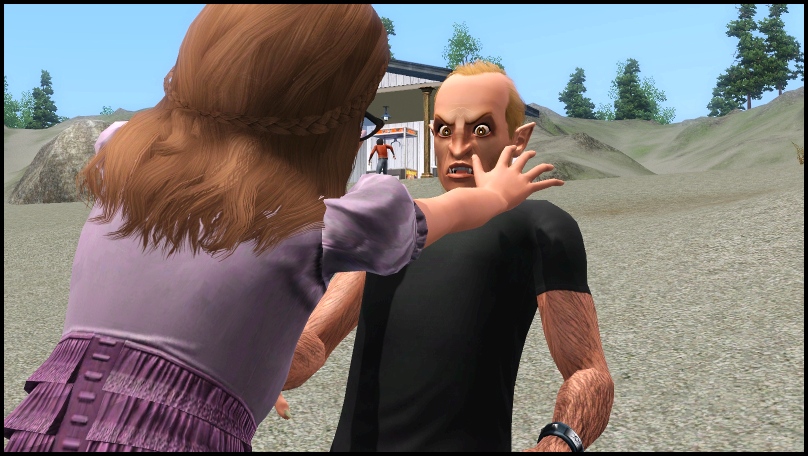 Mr. Wolff: What the heck?! I was just saying hello!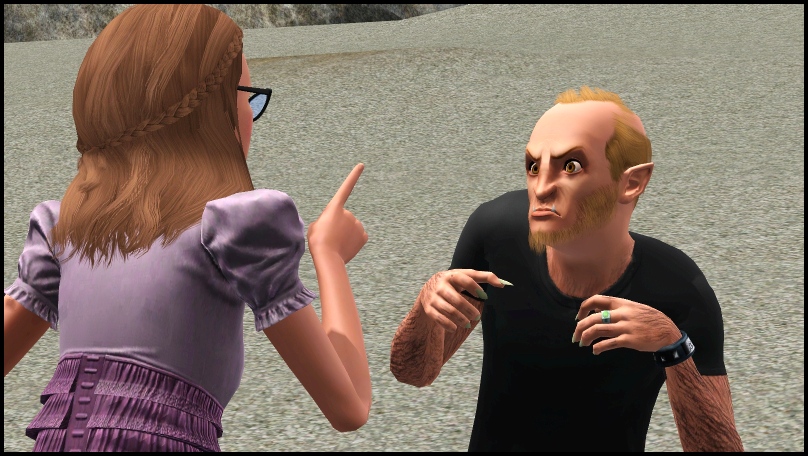 Lenore: Well, that was an incredibly rude way to do it! My stepdad is a powerful wizard, you know, and he could turn you into a…a…a GNOME! The…really boring kind that don't do ANYTHING!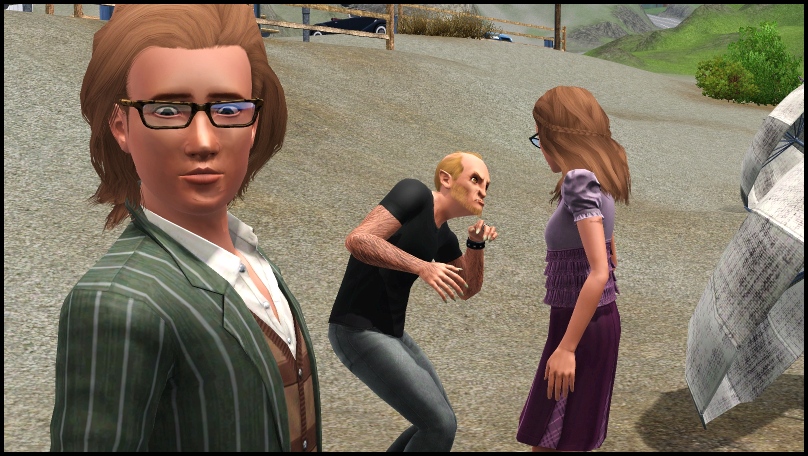 Mr. Wolff: All right, all right, I'm sorry!
Drake: Wow, that werewolf is kind of a wimp…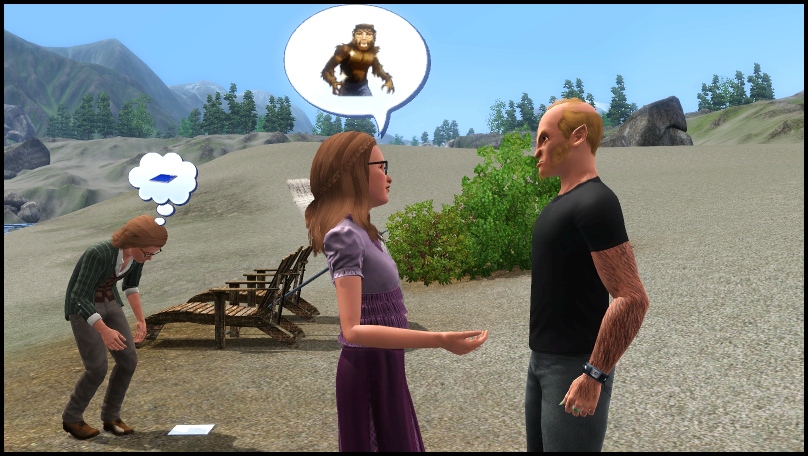 Lenore: It's OK…I…I'm sorry I freaked out. You know, you have really nice…fur. It's so thick…and, uh…glossy.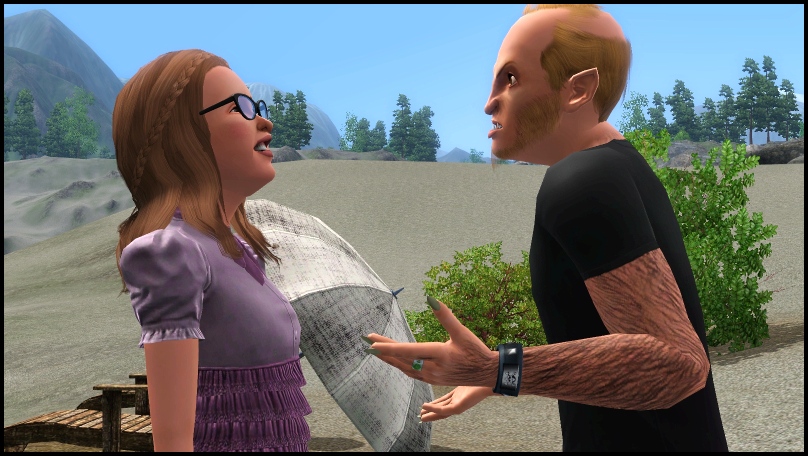 Mr. Wolff: Oh, thank you! I use this really nice shampoo that smells like coconuts.
Continued on page 2…