Last week my lovely computer got fried during a power outage. *major sad face* It's in the shop, and I have no idea what will need to be done fix it or how long it will take. Faced with the prospect of no Sims or foruming or anything else internet for a whole weekend (unless I wanted to go blind looking at my smartphone screen), I unearthed my old computer and hooked it up. ;) (Yes, I am pathetic!)
It had all of the EPs/SPs installed up to Generations, so I updated it with all of the new stuff except for Showtime (I left the Showtime disc in my broken computer when I took it to the shop…D'OH!) and played a little Supernatural in Moonlight Falls this weekend. Yee-HAW!
A few pics from gamplay…
This is Lenore Dunnington and her twin brother Drake, hanging out at Moonlight Point. They're plain old humans, with not a supernatural bone in their bodies.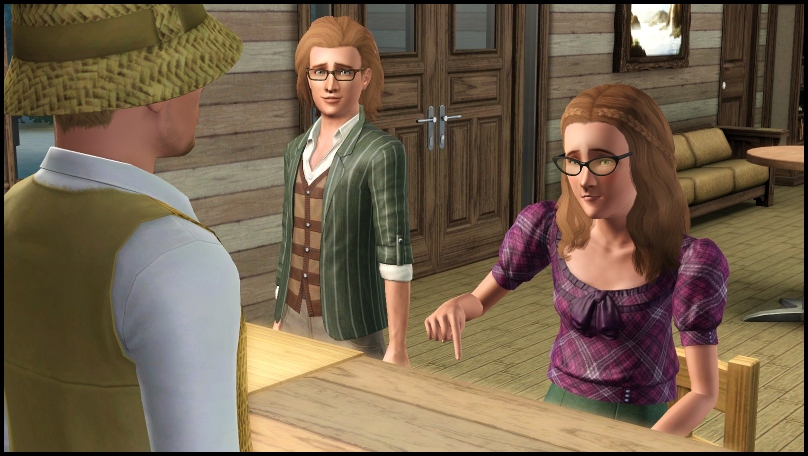 Their step-dad and guardian Hayden, however, is a wizard. A not very nice one.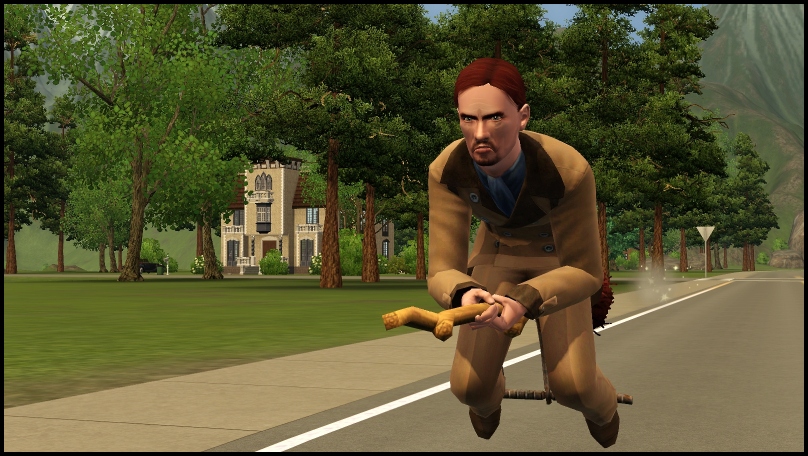 (That's their house in the background…I don't have any decent pics of it because it's only about two-thirds finished; I ran out of steam when I got to decorating the second story and doing the landscaping. *facepalm*)
He has a "secret" (that is, hidden behind a sliding bookcase door that anyone can access *rolleyes*) room in the tower of the house, where he studies alchemy and chats with the creepy face in his mirror.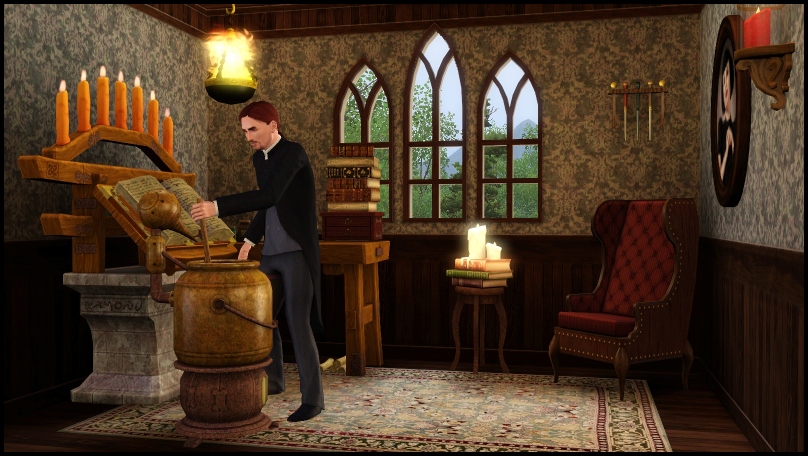 Their mother Julia used to be a rather successful psychic spiritual advisor (*cough* scam artist *cough*) until she died after eating some bad jelly beans. She's now a ghost living near the gypsy wagon and starting over in the fortune teller career as a Horoscope Reader.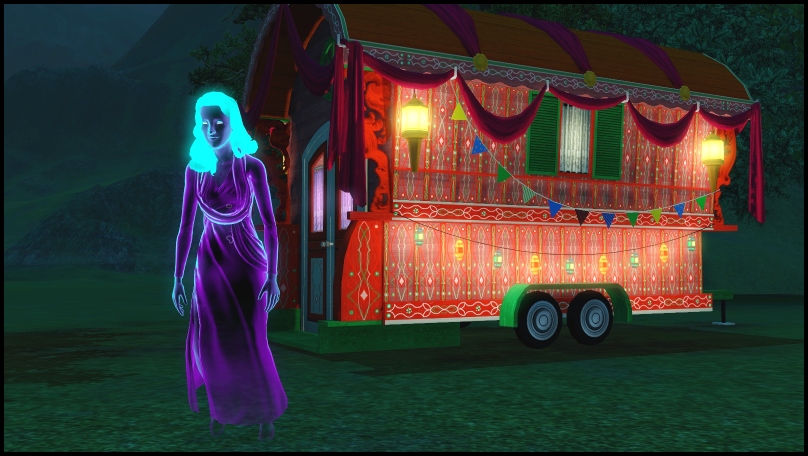 (She started out as a ghost…I haven't played with the jelly bean tree yet!)
Julia picking some glowy mushrooms…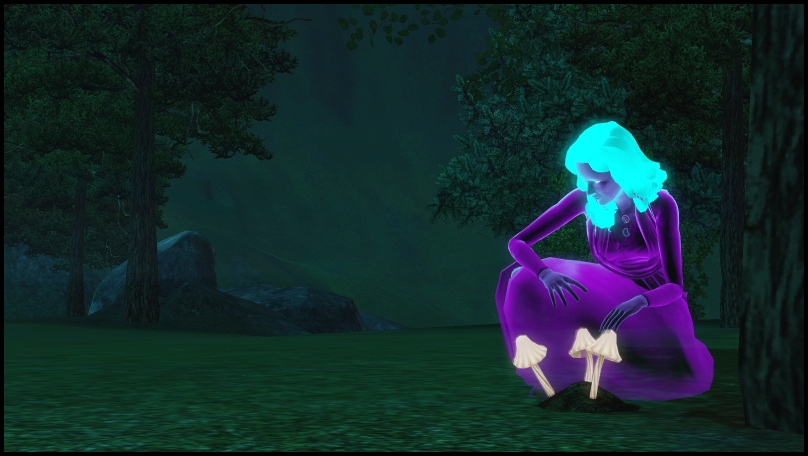 Lenore went over to her friend Bella Swan, I mean, Bailey Swain's house after school one day to do some homework.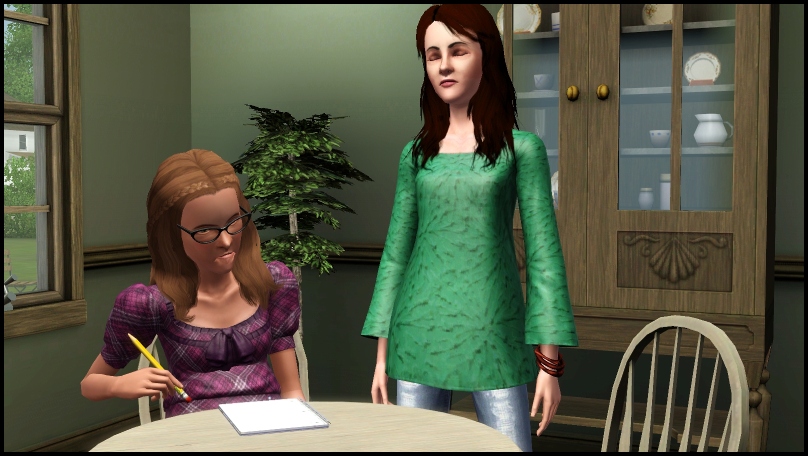 Lenore: Bailey, what did you do for story problem number four?
Bailey: *loud snore*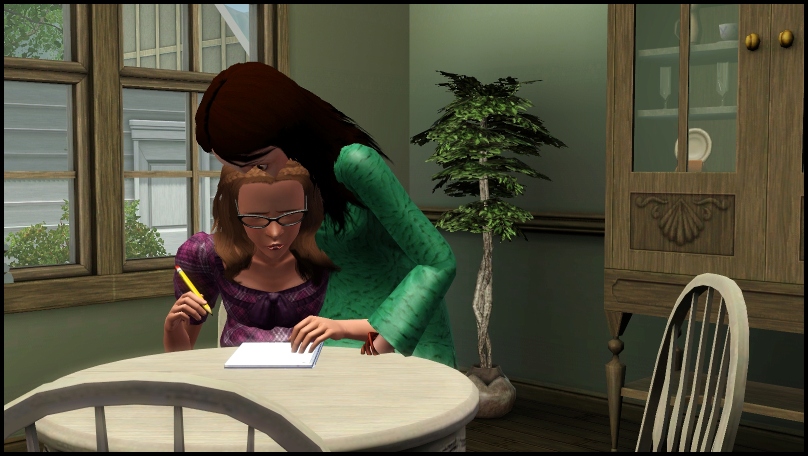 Bailey: *wakes up* *trips over her own feet*
Lenore: Ooof!
Drake likes to collect strange things he finds out in the wild and taste them. Sometimes this turns out badly for him, such as when he ate a Ghost Chili Pepper he found at the cemetery.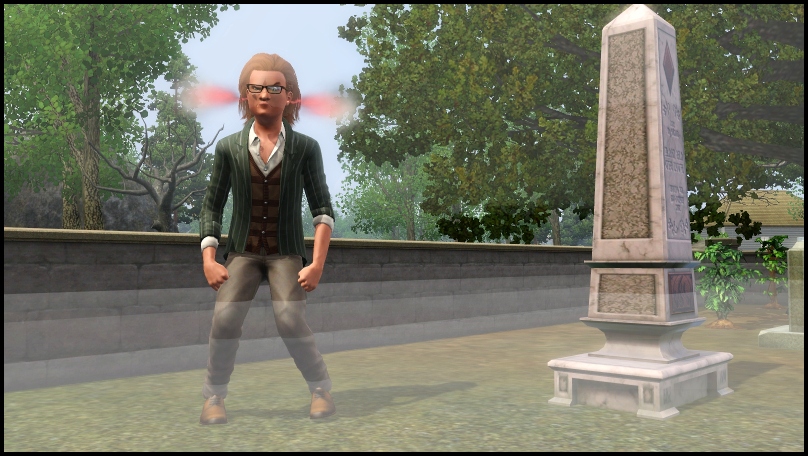 Lenore's a bit of a coward, which could be a problem in Moonlight Falls…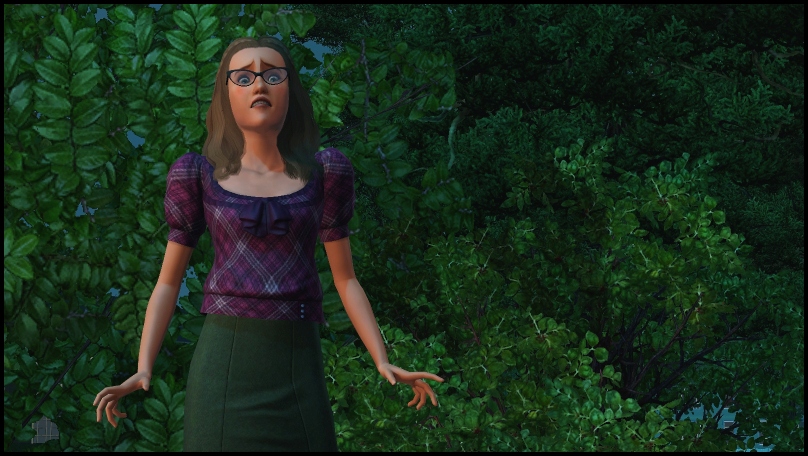 …or not, considering the scariest thing in town is Hayden's familiar, an evil cat named Mystic.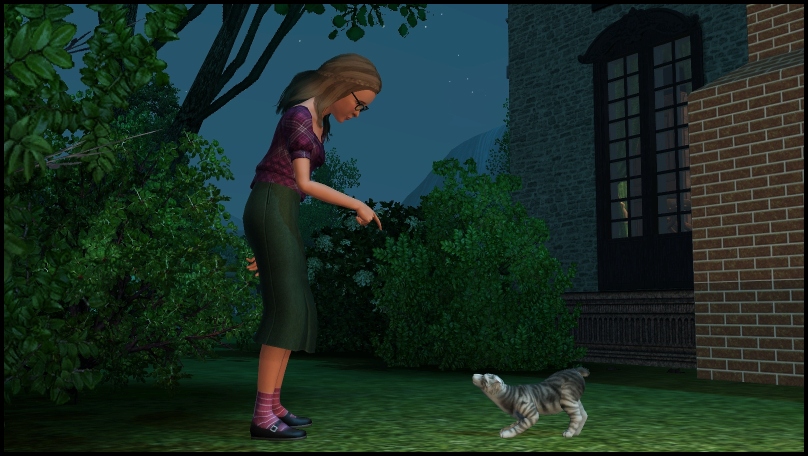 Lenore: Mystic, I told you to quit sneaking up on me like that! Go hiss at someone else!
More pics on page 2!