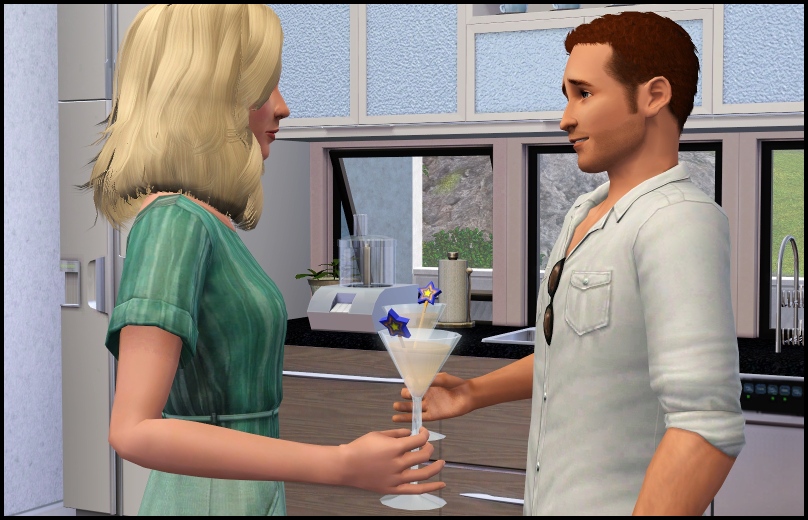 Agnes stared at Chris, her face already feeling tingly from the effects of the party drink. He smiled back at her, not saying a word.
It was becoming a little awkward.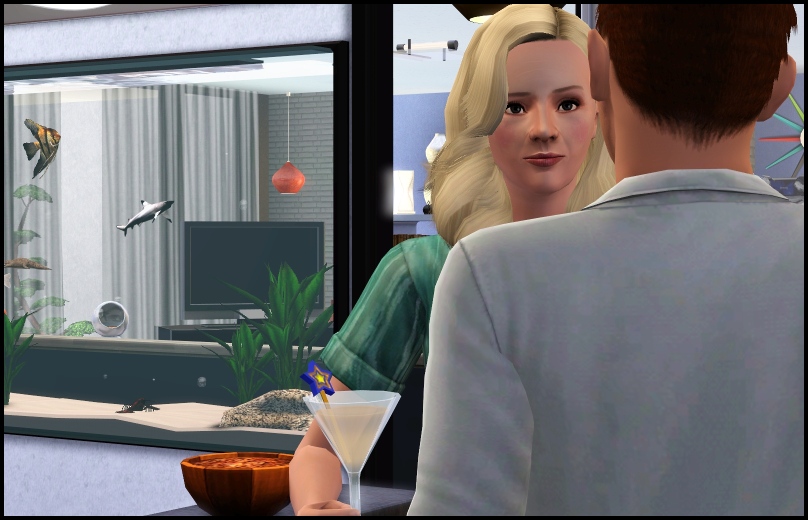 "What's going through that fuzzy little head of yours?" she asked. "I don't trust it one bit. What is it you want now? Another book deal? Are you unhappy with your agent? Because you can't have mine; she's too busy flogging my latest piece of fluff."
Chris leaped into defensive mode.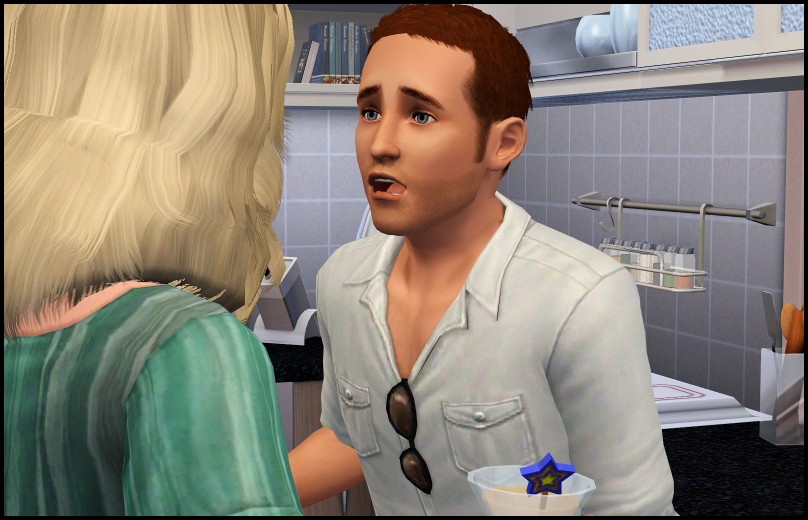 "No, no! I'm…totally happy with my agent! I don't want anything, really! I just…" Chris let out a frustrated sigh. "I just needed a friend…tonight."
The way Chris tacked on that "tonight" made Agnes raise her brows.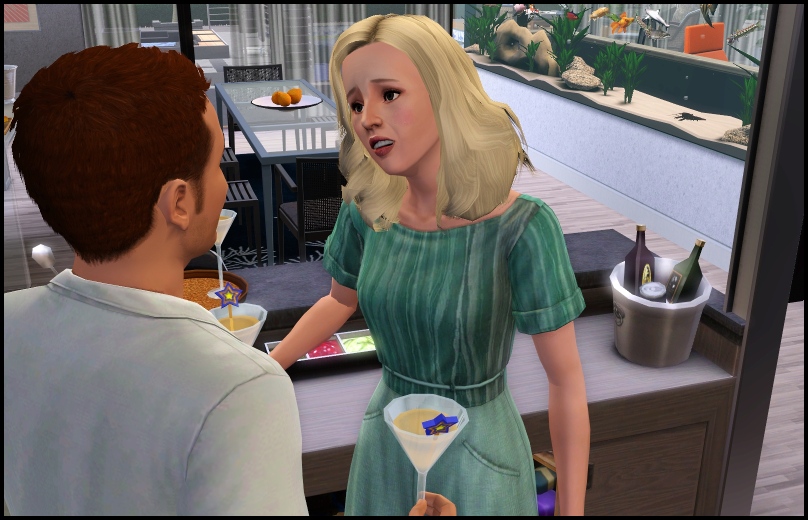 "Oh, I see. I get it," she said. "Despite your newfound culinary and literary fame, you find yourself all alone on a Saturday night, so you thought you'd ask your good friend Aggie, that sad and desperate old spinster, to come over and keep you 'company'. Well, I'm not that silly, with or without a drink." She set her empty glass on the counter.
"Aw, come on…you're not sad and desperate. But you ARE my good friend. And one of the most beautiful women I know. Seriously, can you blame me?"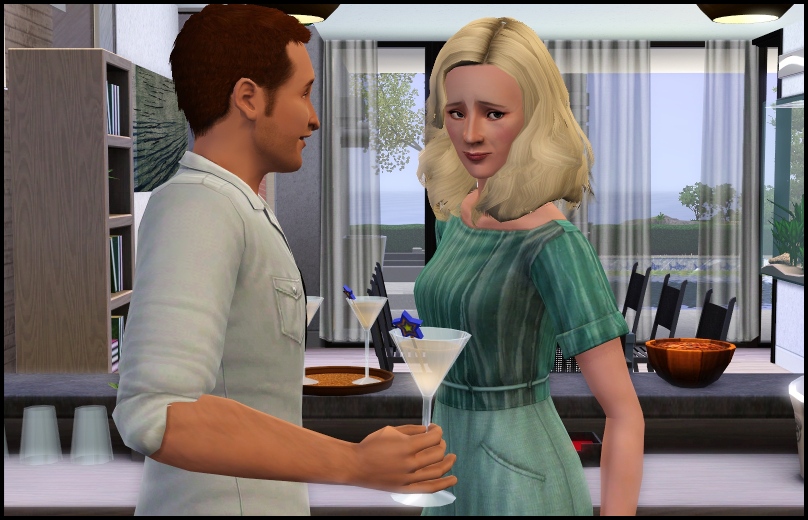 Chris was really pouring on the charm. Agnes had to turn her head to keep herself from laughing and/or kissing that smug grin right off his face. She felt annoyed, embarrassed, and giddy all at the same time. Stupid party drink. Stupid Chris!
"Aw, FRAM!" he yelled all of a sudden, killing the mood. "I forgot I gotta work tonight! Oh god, I'm sorry, Aggie. Stick around if you want! I'll only be a few hours."
Before Agnes could grab another drink, Chris had changed into his crisp white chef's uniform.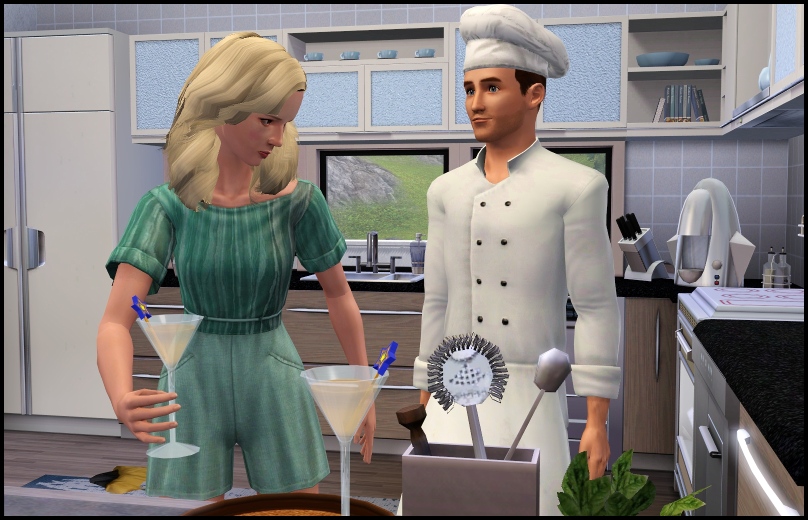 "See you later," he said, giving her a hopeful smile as he dashed off.
Agnes stood there for a full minute, half-stunned, wondering what she should do. She'd had a ridiculous crush on Chris for years, ever since he was just a lowly waiter at the bistro and she was that poor woman whose fiancée had drowned. He had been charming then, too, serving her drinks and joking around, but in a strictly platonic way. She never fooled herself that he saw her as something more than a friend.
But now…? He was definitely flirting with her. Did he have some inkling of how she really felt about him? She hoped not. She'd worked so hard to build up that wall, to be reserved, unassailable… She put all her romantic hopes into her stories instead…and that saved her from disappointment.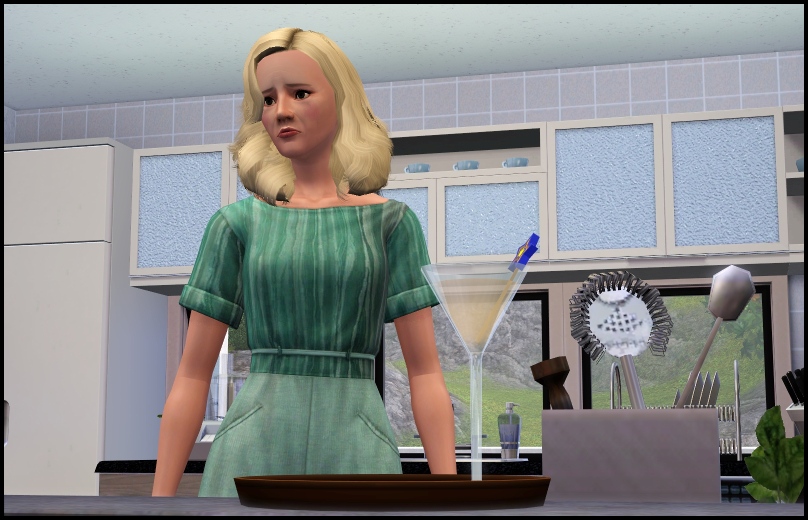 She really didn't want to go through this agony…did she? What if she gave in, and he changed his mind, or worse, pretended like it hadn't happened? He was so much younger than she was…surely he wasn't looking for a real relationship with her?
Agnes suddenly burst into tears.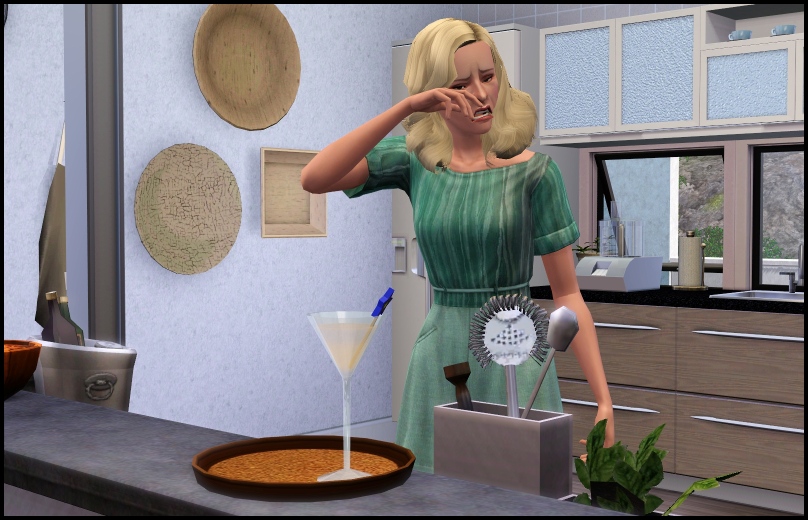 This. This is why she didn't want to let him in. It made her feel things…uncertainty, inadequacy, hope…hope was the worst. But it was stronger than all the others, and it frustrated her. Why couldn't she just have fun with him and not have all these ludicrous thoughts about a relationship?
"Frammit," she said to no one. "This is the stupidest thing I've ever done."
She sat down and pulled out her book, the one she always carried with her.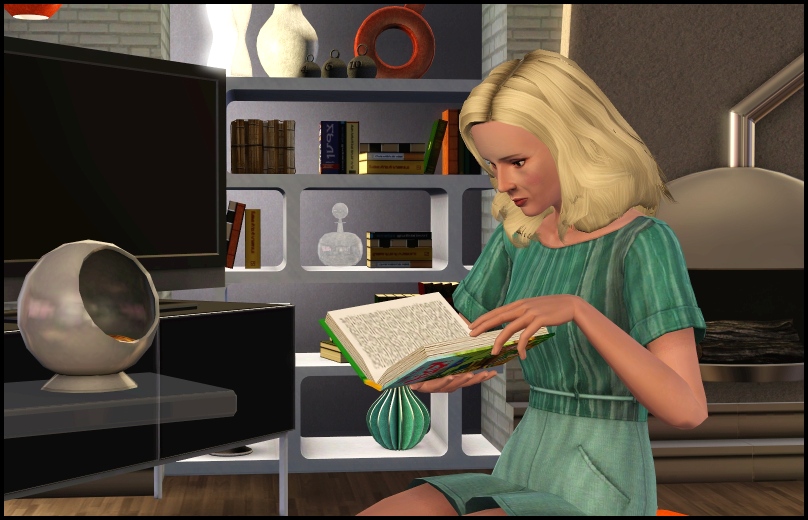 She would wait for him.
"I really need to find another book, though," she sighed. "Special Snowflake is getting old."