With feedback and inspiration from the helpful folks at The Sims Daily, I've built a nectary for Mt. Geneva! It sits on what I imagine to be Goth lands (the graveyard in the original Sunset Valley) and is owned by that family.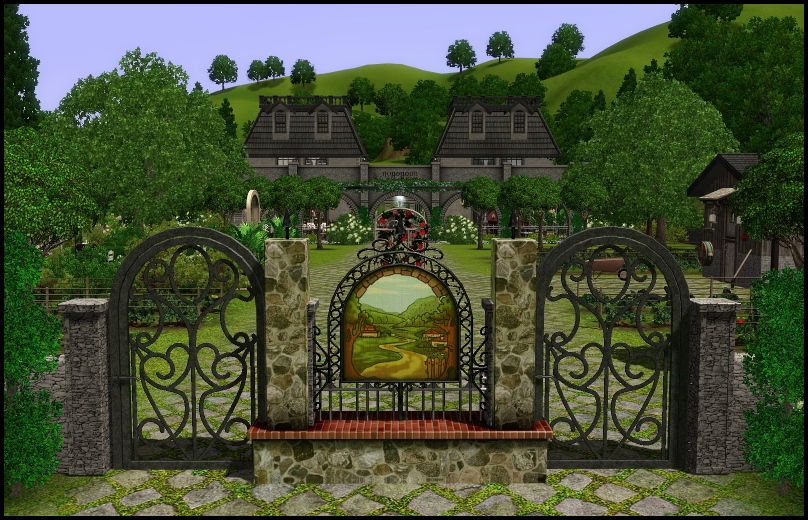 Three pages of picspam after the jump!
The style of the buildings matches the style of Nengi's Goth Manor, which houses Cornelia, Gunther, and their daughter Lilah. Here's a pic of Goth Manor, so you can see how heavily I was inspired by it!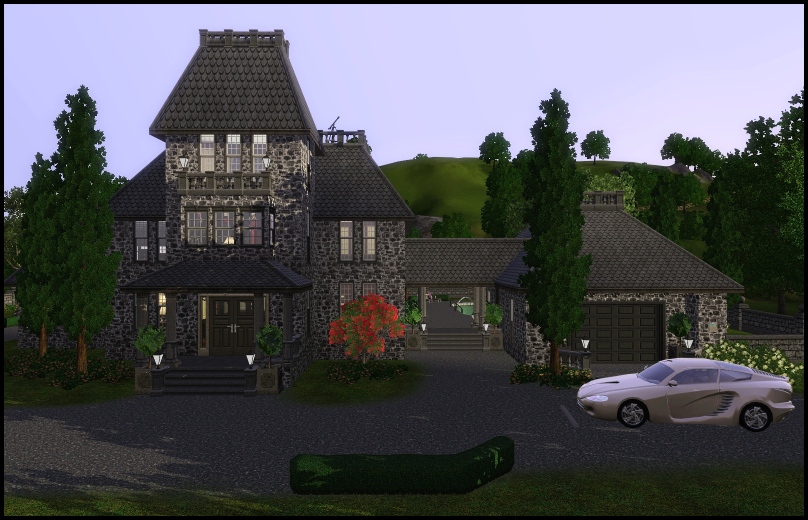 Back to the nectary…some exterior shots: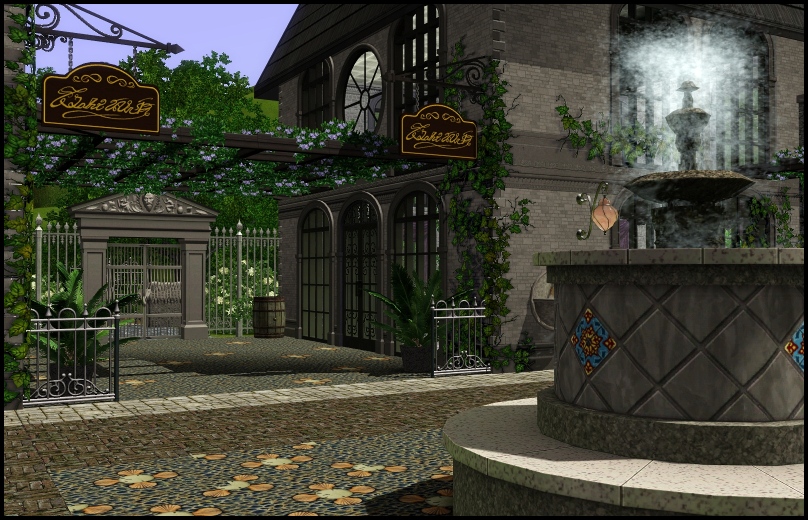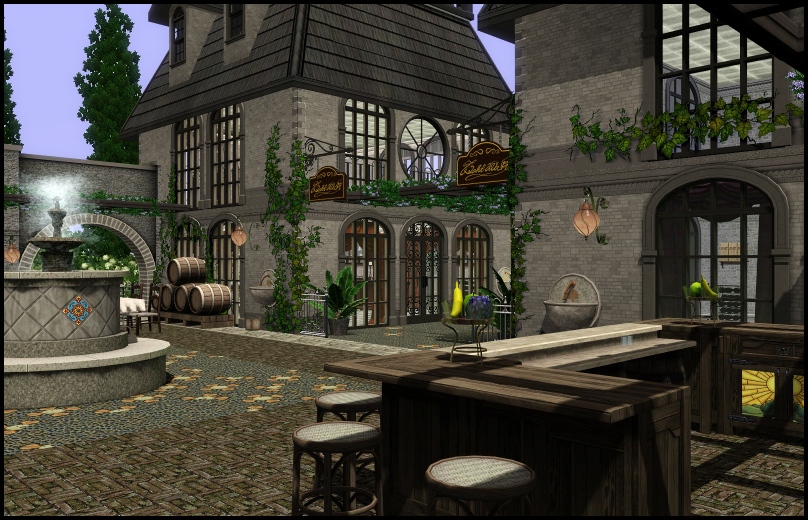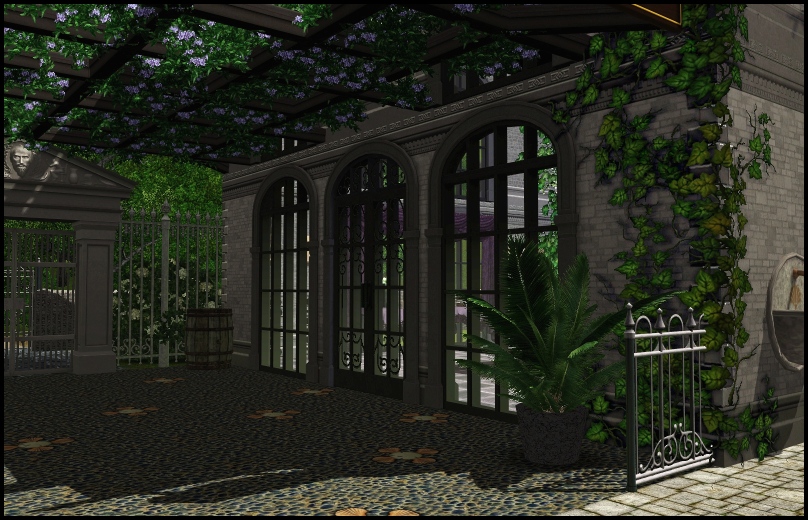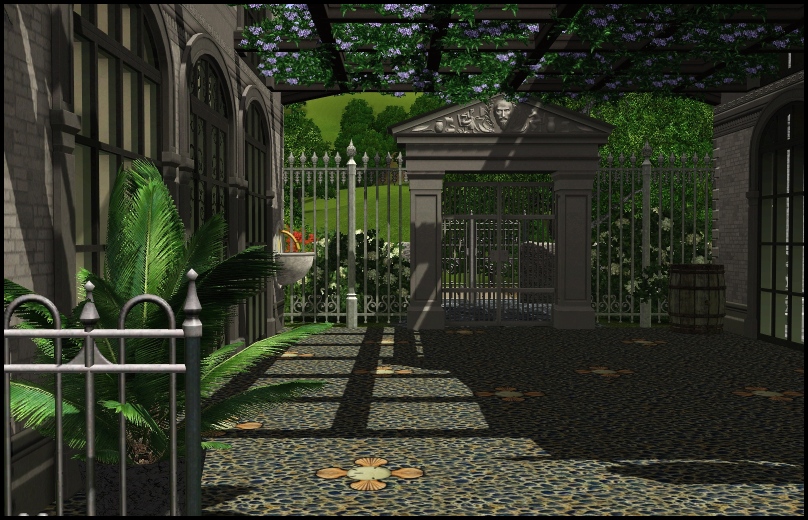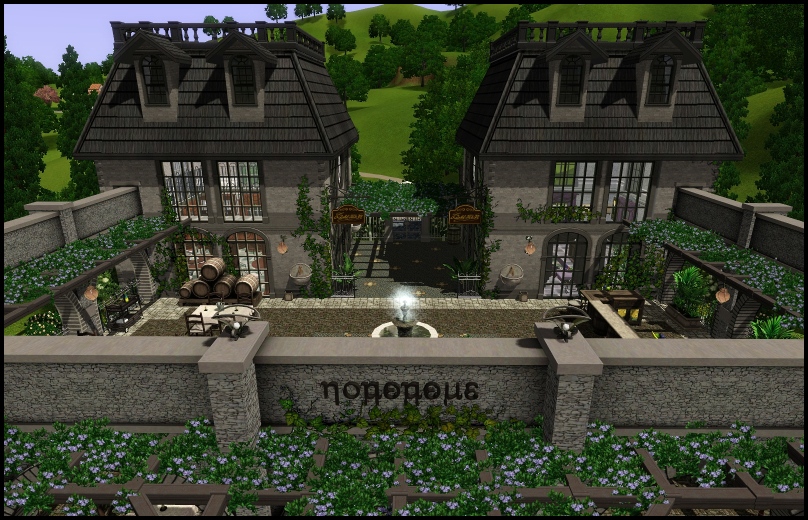 There's a courtyard with a bar, piano, tables, and chairs…I haven't playtested everything thoroughly yet, but I'm hoping this will be a nice place for couples to go for a dinner date (or for drunken insanity, given how my playtest went…more on that later! ;-).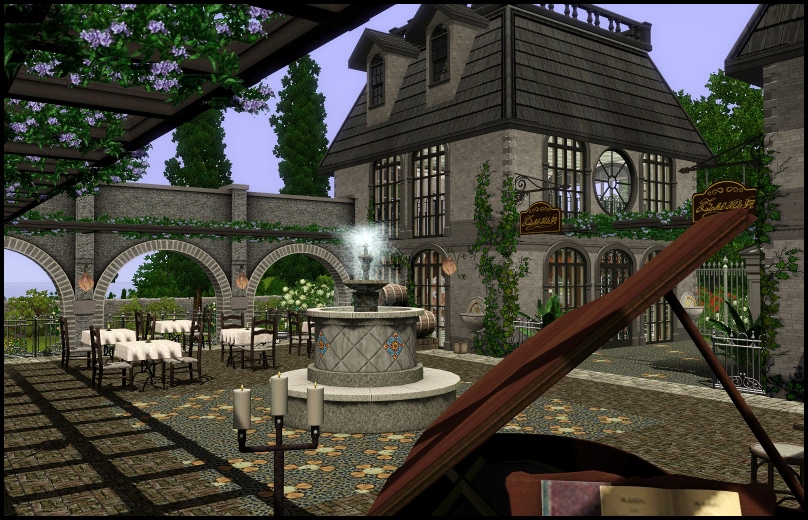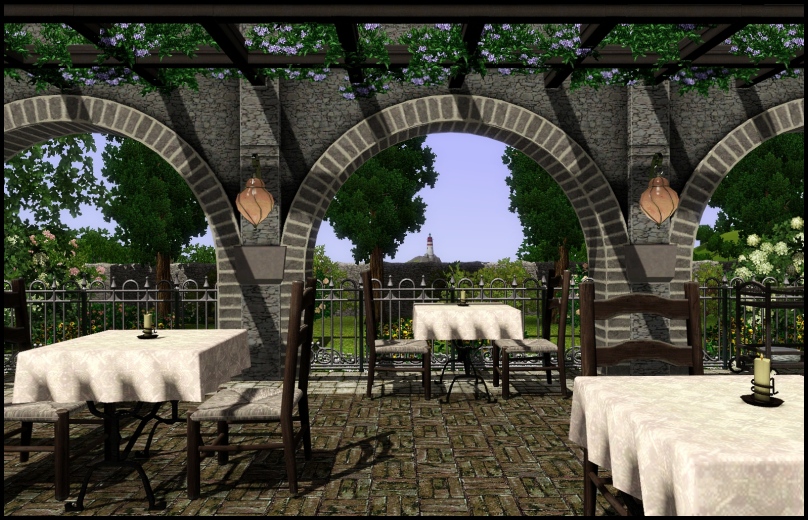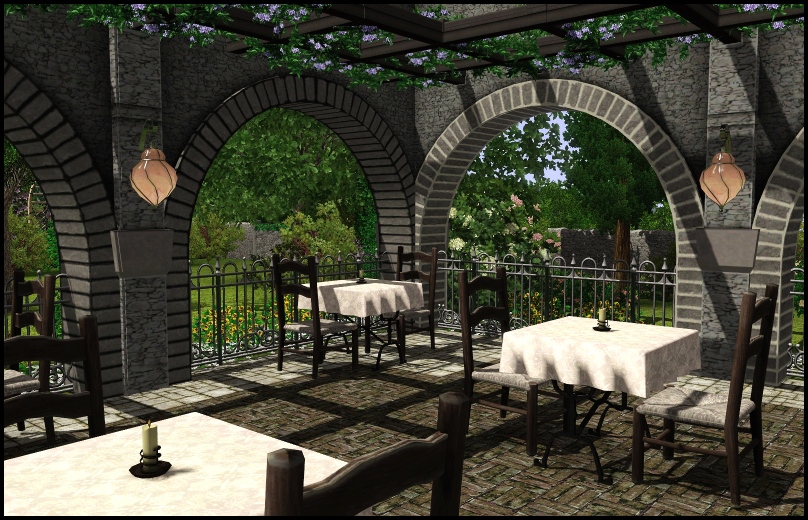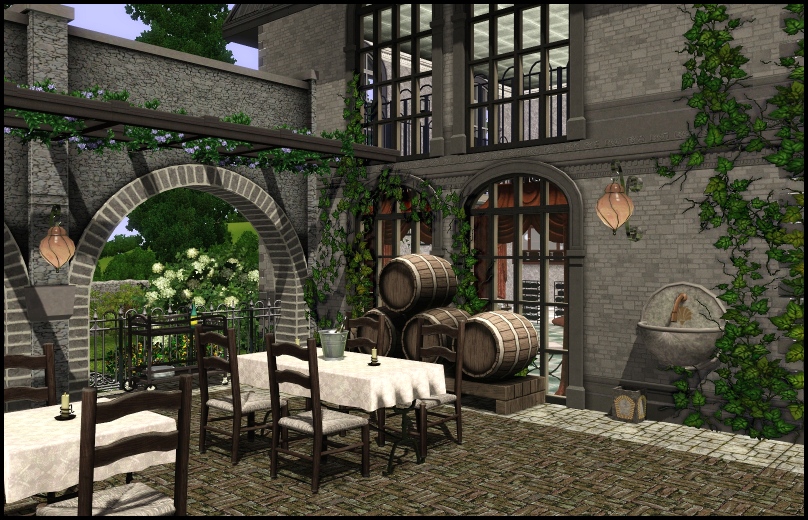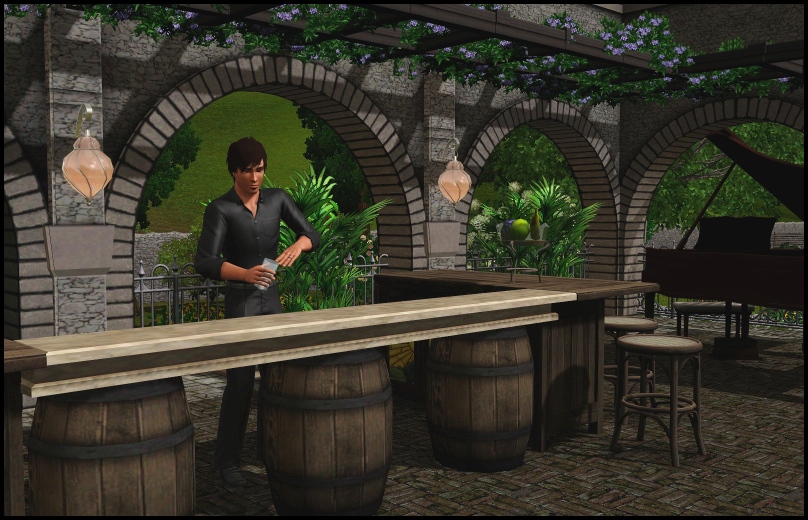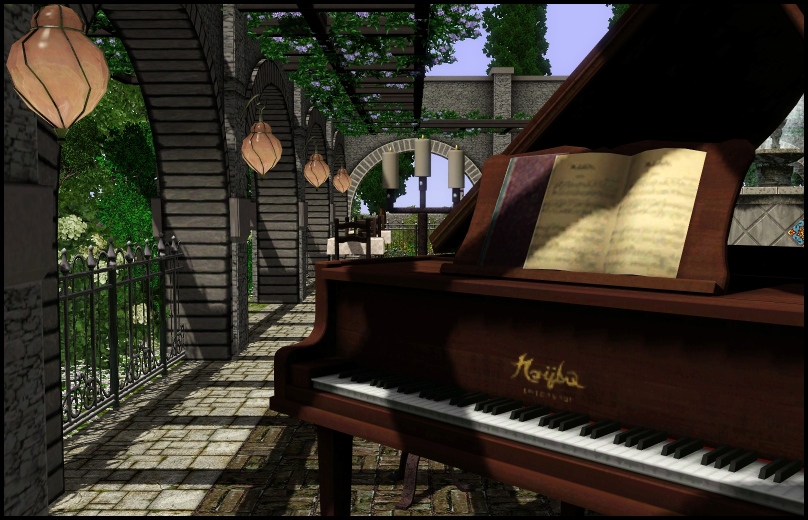 (continued on Page 2)