A hearty hello to those of you who are still reading this here blog! I'm sorry I've been so neglectful of it over the past few months. I'm still gabbing and picspamming over at The Sims Daily, and in a way, the 10-pictures-per-post limit over there has worked well for me — it seems I post more often when I'm forced to keep it short and sweet. For example, I've been meaning to post a Fran update here for months, but when I think about the enormity of it, the 50-60 pictures to post, and the 5 or so pages to write, I get intimidated and put it off. What can I say, I've always been very lazy and lacking discipline. :-/
Anyway, I'm going to try something new…I know some of you are already reading my threads over on TSD, but for those of you that aren't members of that forum (even though you totally should be! ;-), I'm going to repost my pics here as well. I figure I'm paying for this darned webspace, and I have this lovely blog stretching back into 2004…I might as well be using it! So without further adieu, here is my latest project, a modern house I designed for Gobias Koffi (EA pre-made in Sunset Valley) and his husband, famous fashion designer Jo-Jo Laffoon (a creation of Samkat, who posted Jo-Jo in the Style My Sim challenge forum).
First off, here's my makeover of Jo-Jo, which I think sets the scene for the house: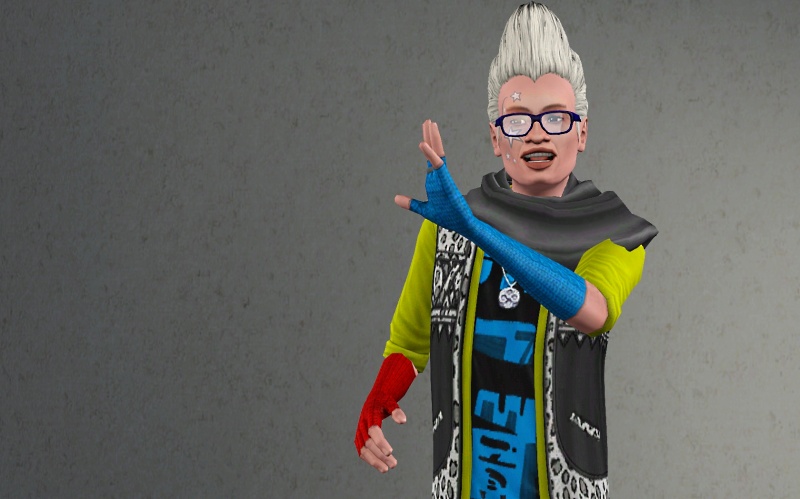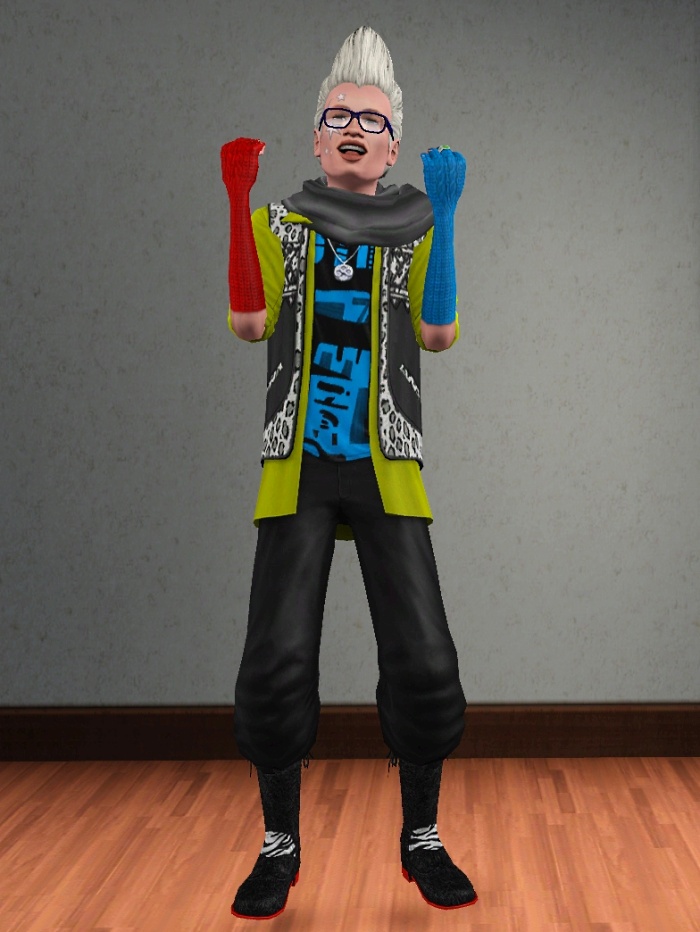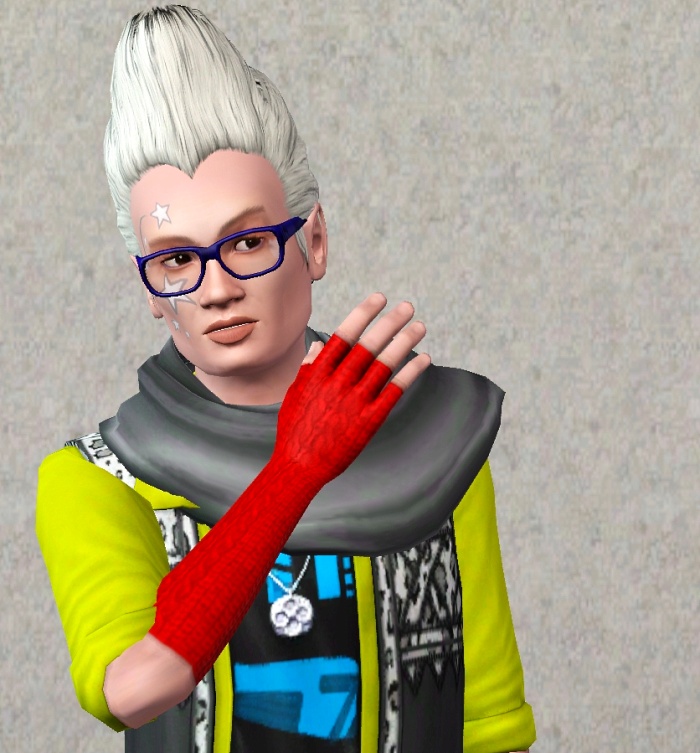 As you can see, he's a very colorful kind of guy, with a larger-than-life personality. Gobias, however, is a little more subdued and down-to-earth. Still, they're quite fond of one another.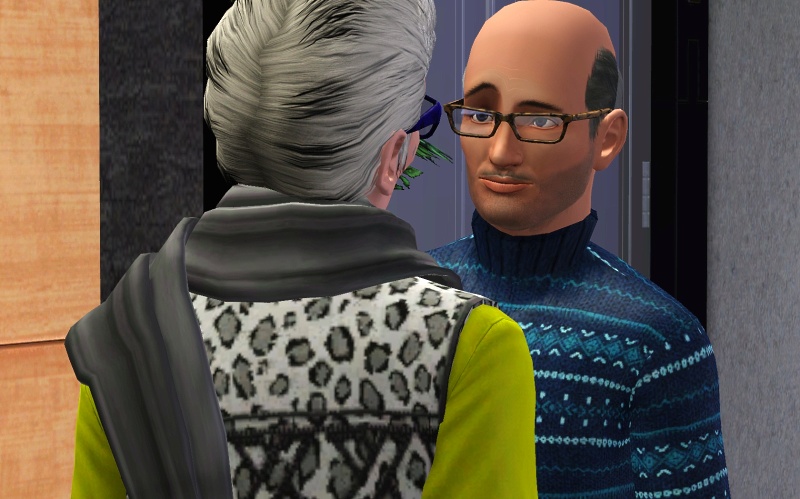 I had so much fun making over Jo-Jo that I was inspired to build a house for him and Gobias. Here's the result!
Front of the house: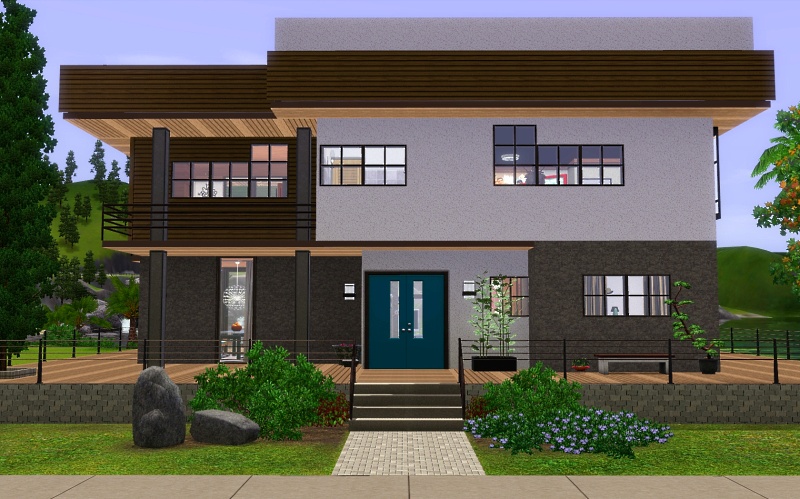 Back: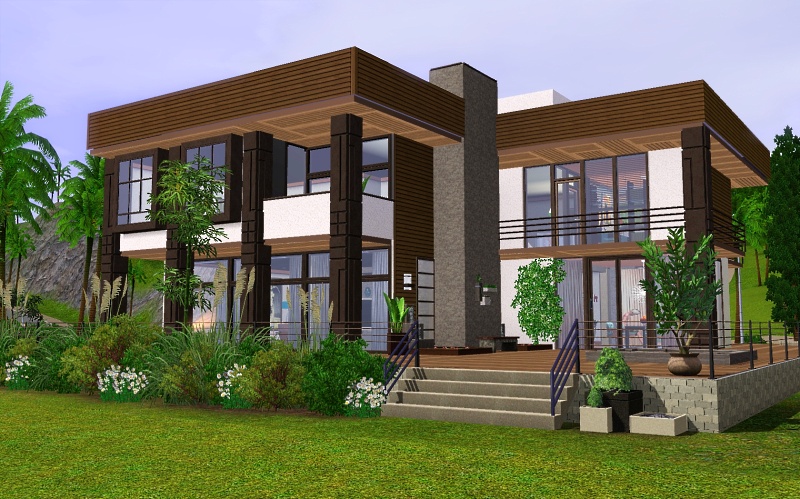 I still feel like a noob with modern design, so this was a major challenge for me, but I enjoyed it immensely. The landscaping is minimal outside since I plan on eventually moving this house to Johnnywr's Great Bear world when it is released later this month (Great Bear will likely become the new Mt. Geneva — Hidden Springs is just way too GREEN!).
The kitchen/dining/living room area: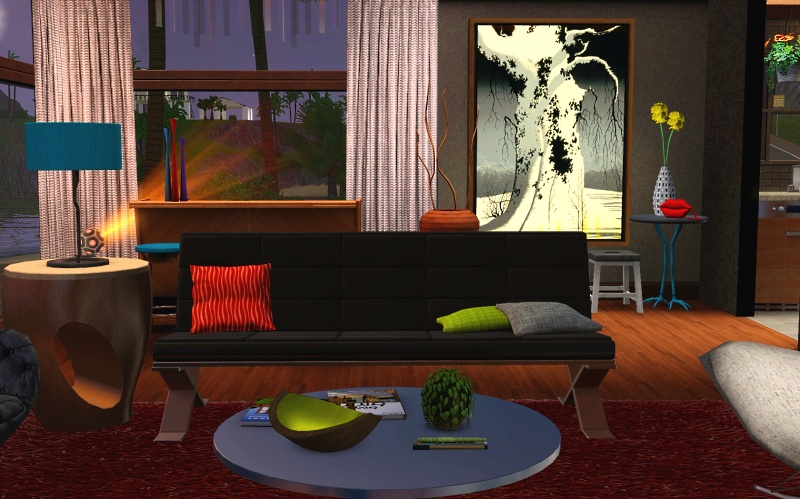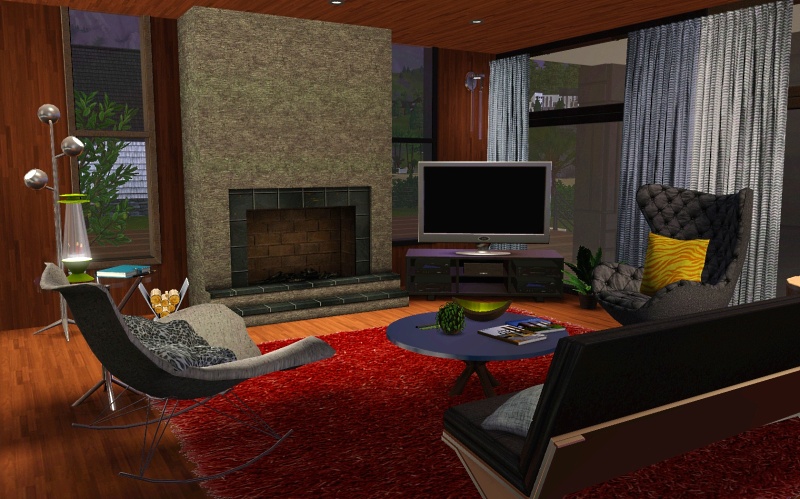 And here's an updated version of that view — I didn't like the windows and thought the fireplace was too bare…:-)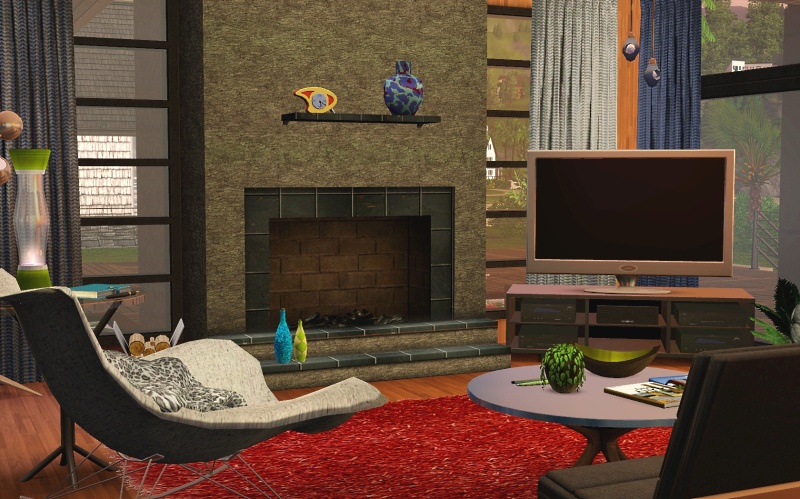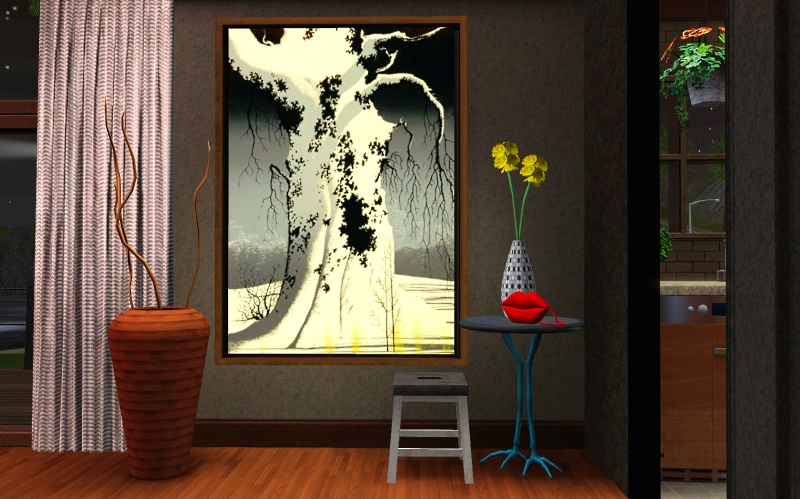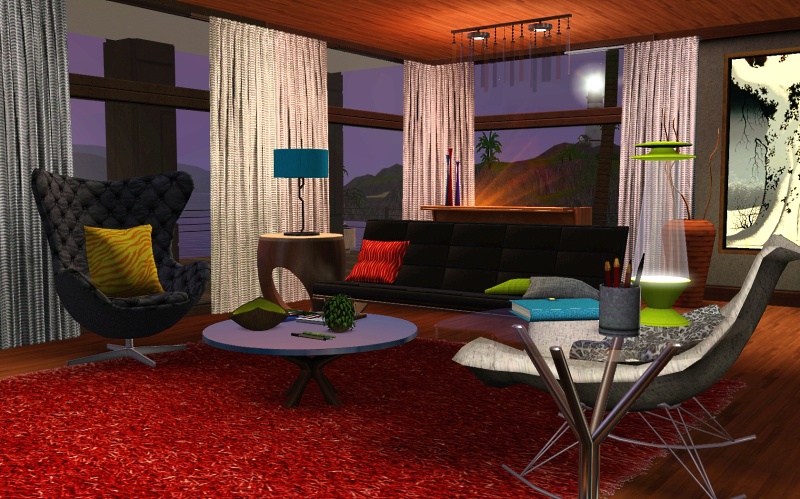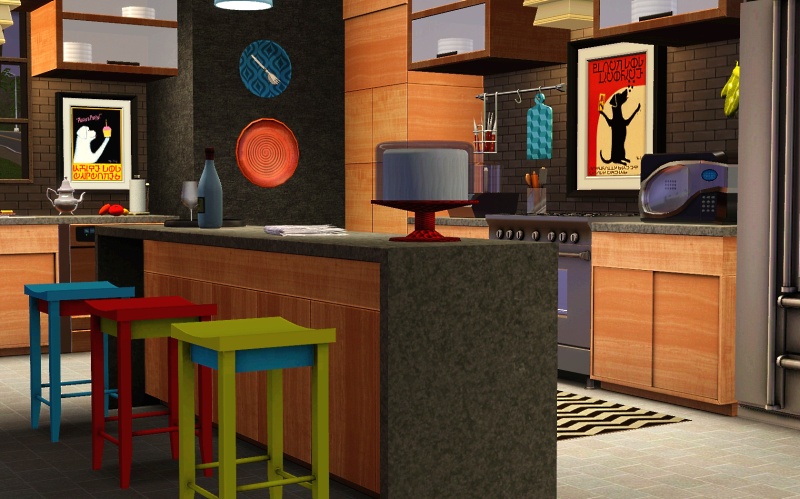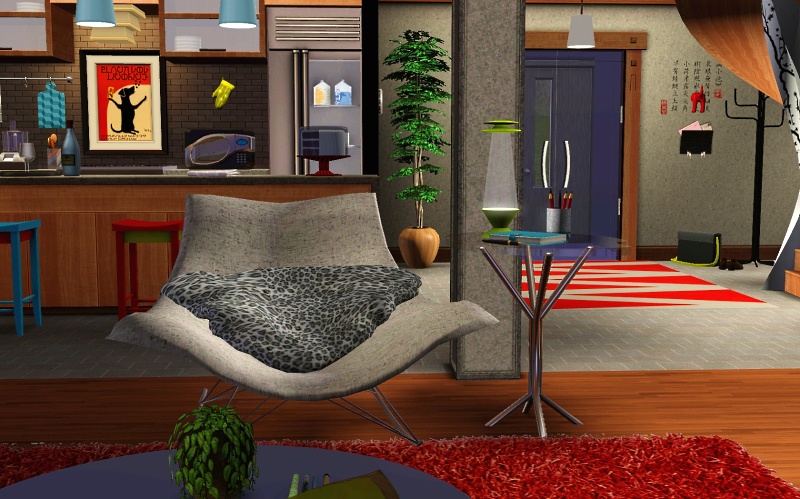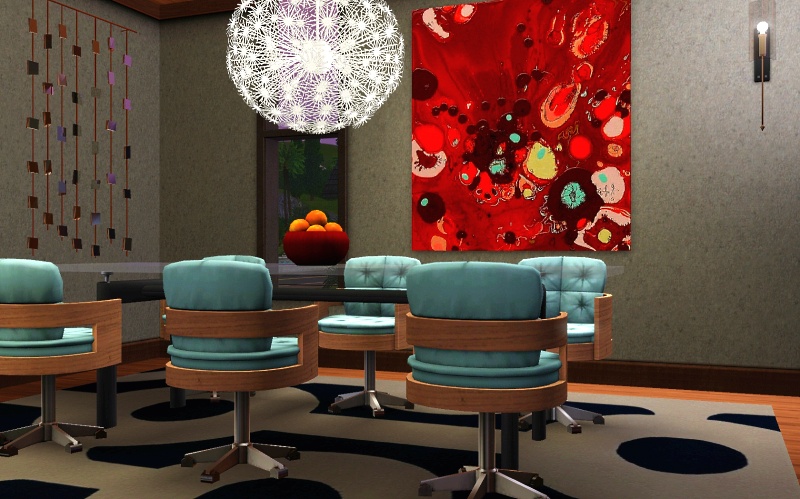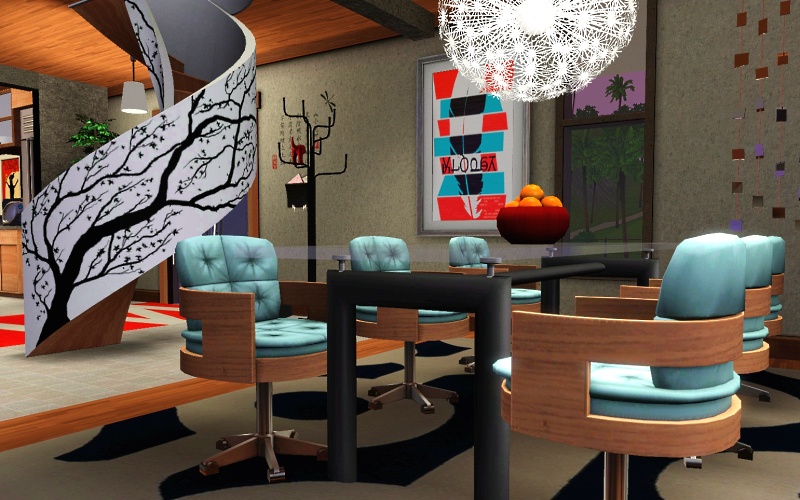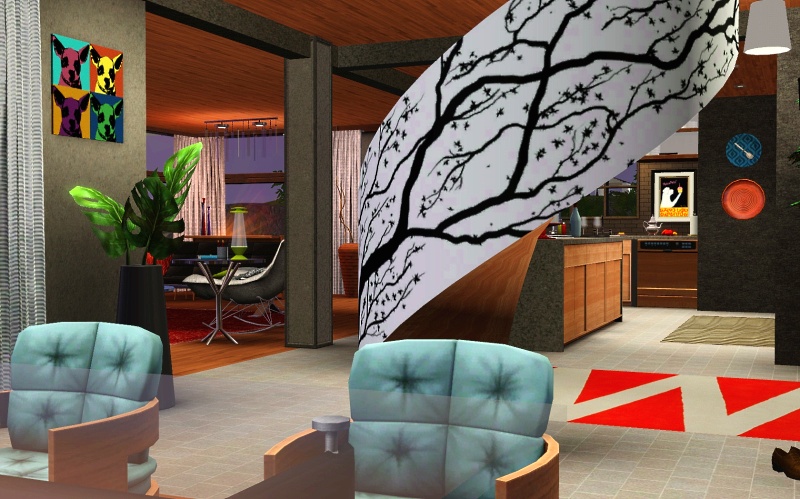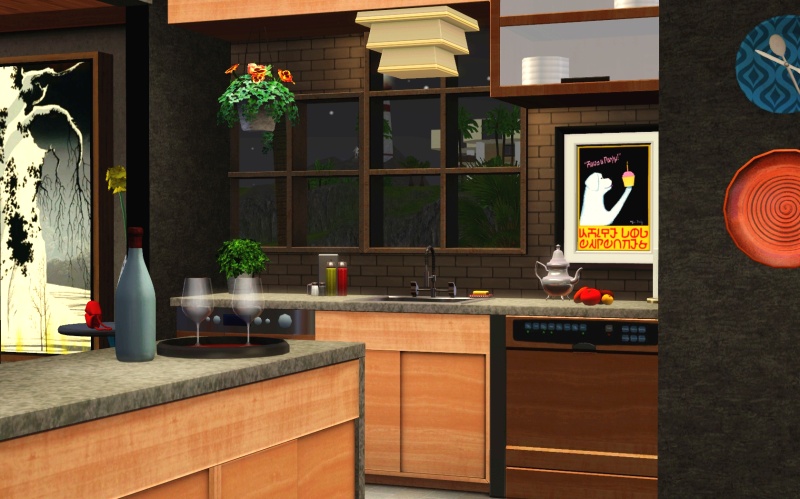 (continued on Page 2)