So here's a little preview from one of the other things I'm working on. (Those of you who frequent the Living Sims forum will have already seen some other shots of this project.)
In my mind I'm calling it the "Friends" project, even though these characters are nothing like the characters on the TV show. None of them are roommates or siblings, and they don't live in the big city — they just happen to all live near each other in Sunset Valley, in a neighborhood full of shabby old houses and overgrown gardens. What they share with "Friends" is that they're all single, and their lives will (I hope) become intertwined as they struggle with their careers, social lives, and place in the world.
That's the plan, anyway. My Sims may have other ideas. :)
The first Sim I've created is Vanora Lance, who lives in a rundown old Gothic Victorian cottage (in the lot by the criminal warehouse where Mosquito Cove used to be).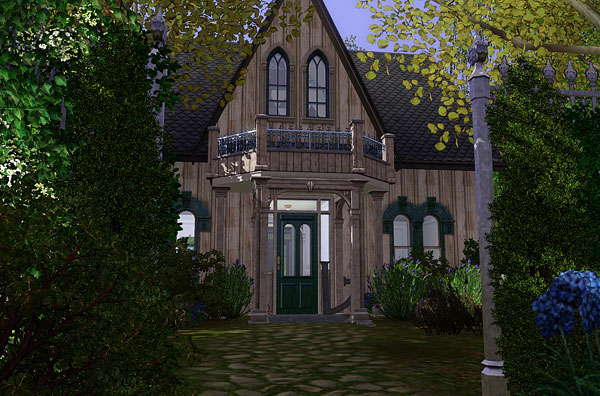 Vanora is currently a painter (and a very bad one at that) but hopes to someday be a famous artist and inventor. She loves old stuff and new stuff equally, but since she's poor at the moment, she can't afford much new stuff. She'll have to find a part-time job in order to pay the bills but still have time to work on her art. Here she is doing a little reading before bed: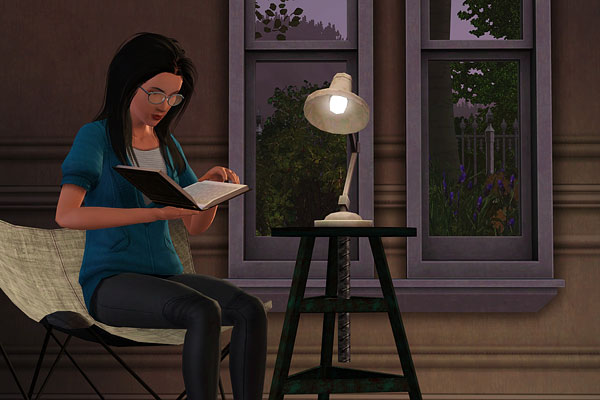 Since her house is small, Vanora's "studio" is in the living room. Even though she wants to eventually invent and sculpt as well as paint, she'll have to save up for an inventing table and sculpting stand. Right now she just has her trusty easel.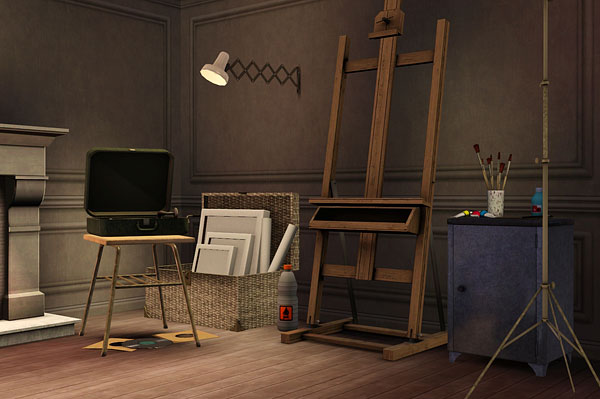 The open suitcase on the table in the pic above is a Suitcase Victrola, created by the awesome Baufive at b5Studio. It's my new favorite object, especially since Bau provided custom music tracks to go along with it. I love that my Sims (and I) can listen to scratchy 1920s music while I play!
The lighting in this game rocks sometimes: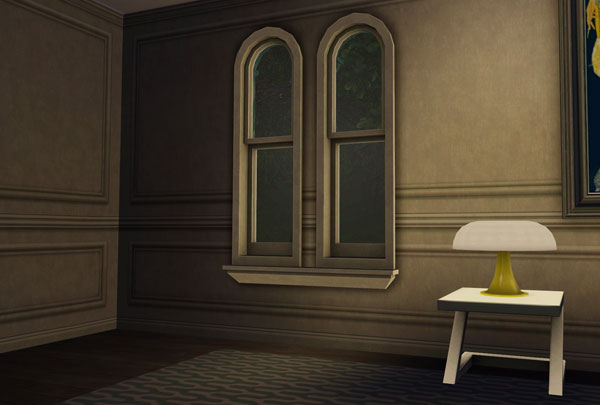 That's Vanora's bedroom; it's pretty bare at the moment, though she does have a bed (it's just off-camera).
Here are some shots of the kitchen: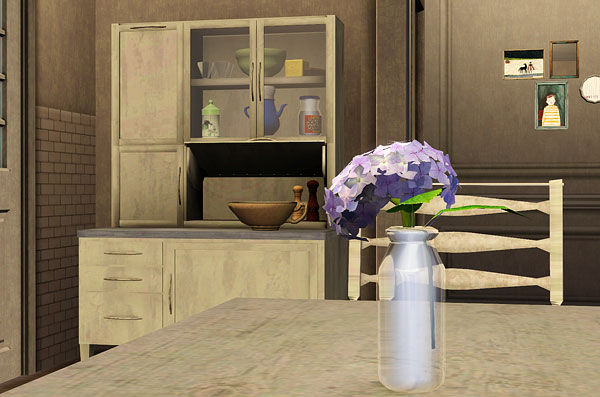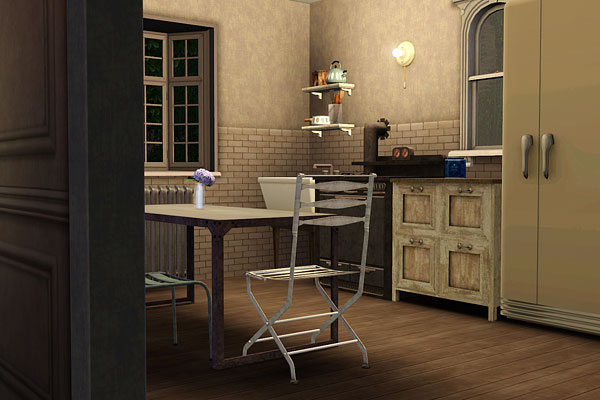 I started working on one of the guys last night — a musician (they're all a bit artsy fartsy) — but I want to finish up Shanley Manor before I go any farther with this project. Who needs sleep, right? :D (Never mind that I still have all those other unfinished projects…like Ely Corners…Fran…that world I'm gonna build someday…sigh.)