I am seriously in lurve with Mariner's Reach, the new world by Johnnywr. With its incredibly lush foliage and vast sandy beaches, it's the perfect cure for my winter blahs. As soon as I saw it, I knew it had to be Fran's new home. Forget Barnacle Bay, man — Mariner's Reach is where it's at!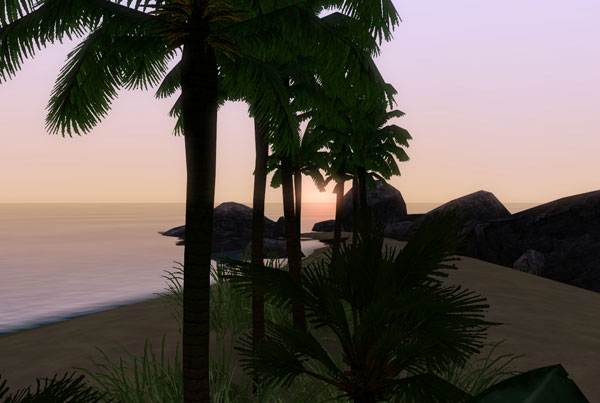 It's a small map with only 36 lots, so it doesn't tax my machine the way the larger worlds do. And nearly every spot on the map has an absolutely gorgeous view.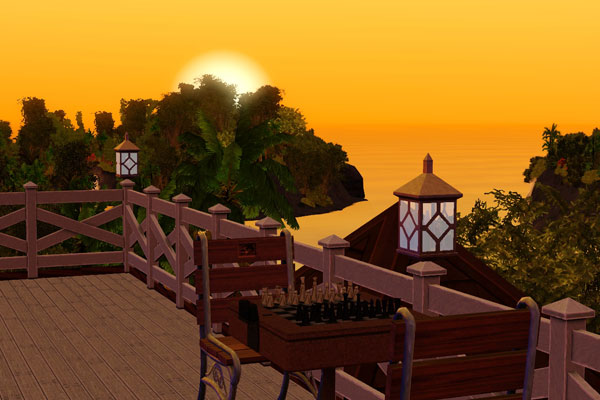 As you can see, I'm still a little obsessed with taking sunrise/sunset pictures. I can't help it! (As always, thank you to dDefinder's Lighting Tweaks).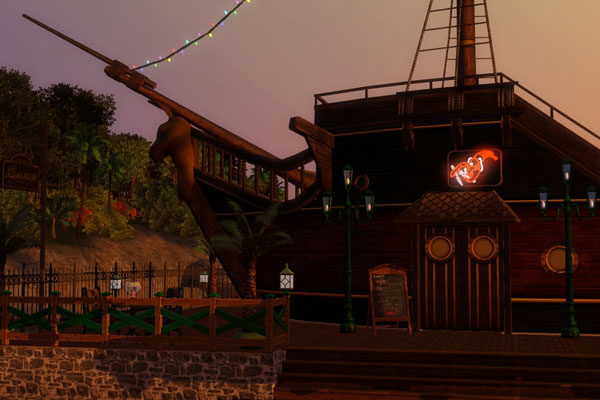 Fran lives in the little blue hut: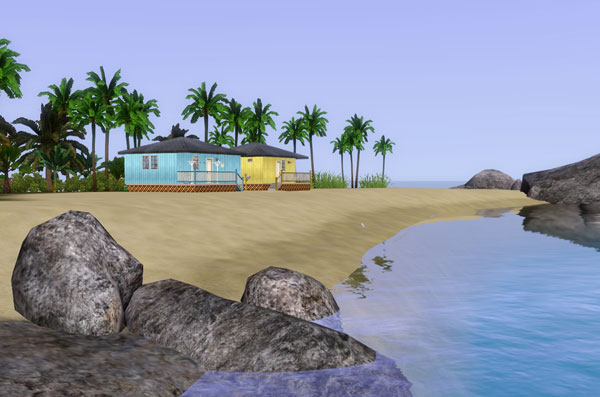 Here's Fran riding her bike around the island: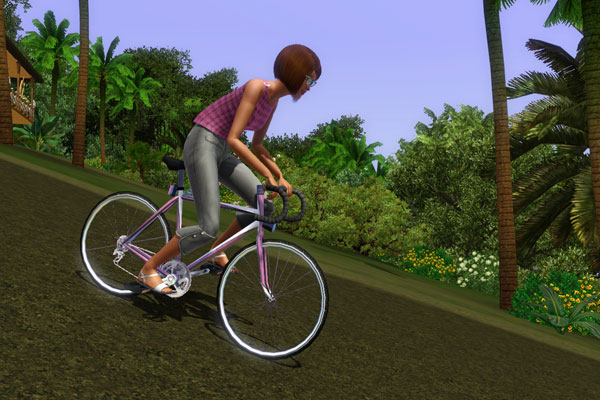 Two Sims I created dancing in the Green Room, a lounge (I love this place!):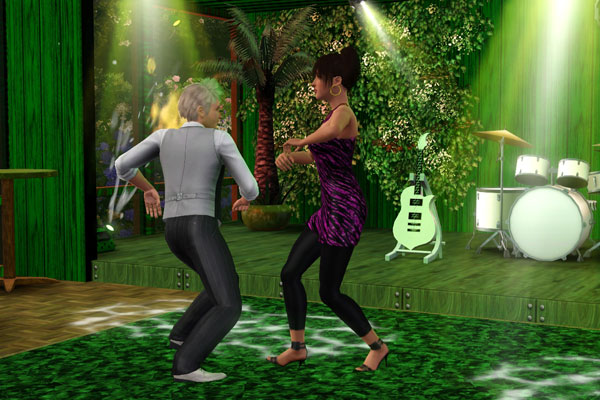 And some more random shots: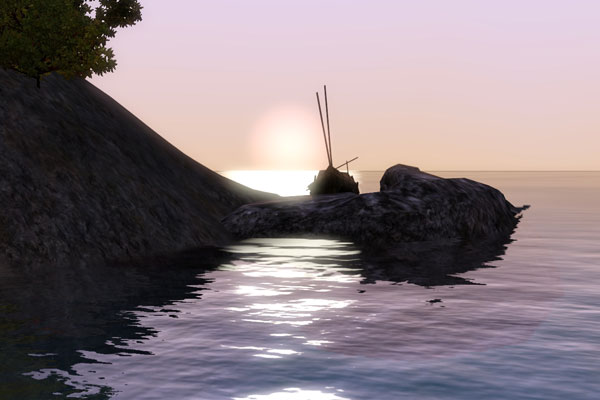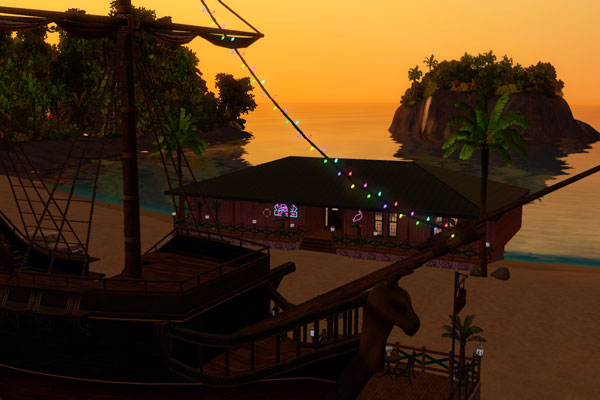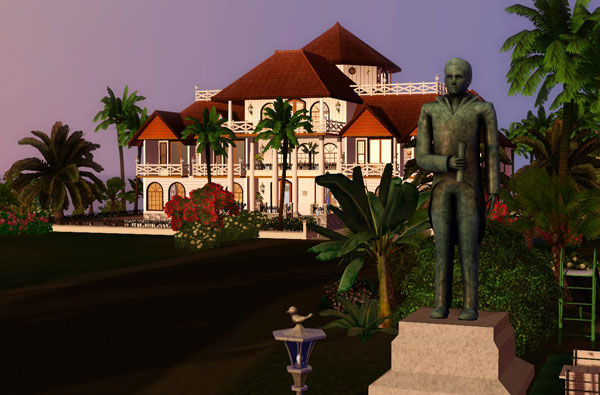 If gameplay is at all interesting, I might do some stories here. I let Twallan's Story Progression populate the town, and unfortunately a lot of them ended up with default-y faces, but I did put a house full of singles in town as well, and I'm eager for Fran to meet them. Initially I planned to have her live in a boarding house with them, but I decided to move her out on her own instead. It was just too crazy trying to direct the lives of 7 other Sims when I really wanted to focus on Fran.
I have no idea how she's going to make money in Mariner's Reach. There are only a few rabbitholes — the city hall (disguised as a community center), the cemetery, the grocery store, and Hogan's Deep Sea Diner (from Barnacle Bay). I also put the Spa rabbithole rug in the salon so one of my singles could work there. I thought about having Fran be a writer, but that's a lonely job and not much fun to play out — I want her to mix and mingle a bit. So I have a few ideas…we'll see what happens.