I played my main Legacy house for a bit tonight, but didn't get enough pictures for a full-fledged update, so in the meantime I offer you another family portrait. I hadn't done one since Devin and Kaylynn were around, so I figured it was time to do so. Plus I thought it would be a good idea to do it before Patrick's future wife moved in.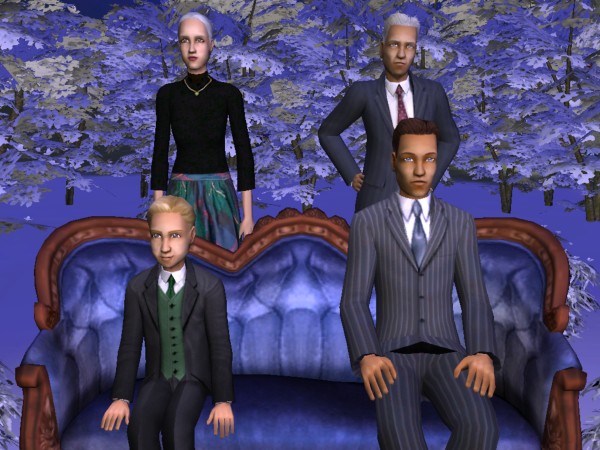 Back: Fiona (4G heir) and her husband, Robi
Front: Stefaan (5G spare heir) and his brother Patrick (5G heir)
I hope to have a full update for you soon!