In the last update on the Lloyds, Zoey and Christopher had a son, Marty, who grew very rapidly to the child stage. Around the same time, Zoey and Christopher both became elders. So Marty ended up an only child, with his parents just days from death. The Short lifespan really is short. Painfully so.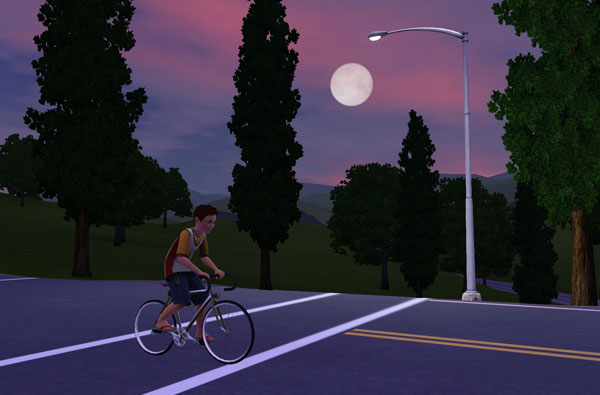 Marty was a child for just two days. The upside is that it was over the weekend, so he didn't have to go to school. He could ride around town on his bike (well, it wasn't really his, as I didn't buy him one, but there must be one of those community share-a-bike program for Sim kids)…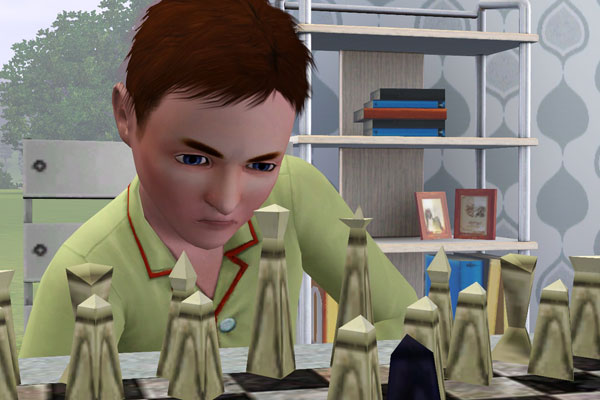 …play a ton of chess (he's a Genius after all)…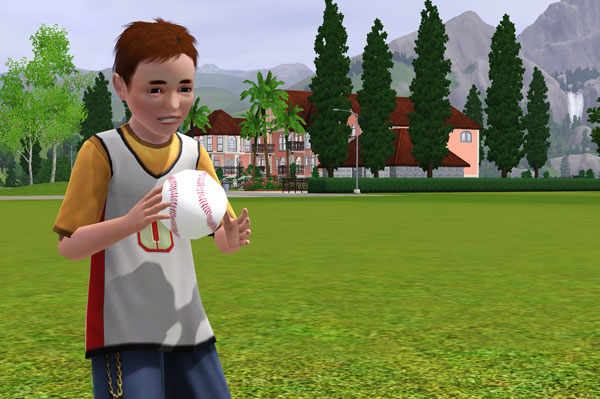 …and play catch with his mom. (Sheesh, the baseball is HUGE — almost as big as his head!)
Of course, the downside of being a kid over the weekend is that he didn't get a chance to go to school and improve his homework score. So when he transitioned to teen, I didn't get to choose his new trait. Instead, he was given Absent-Minded. D'oh.
For some reason I didn't take a picture of his transition. Probably because it happened so fast. Ha.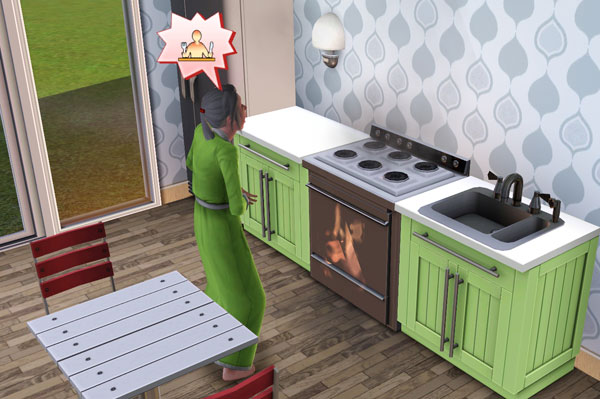 Not long after Marty became a teen, his mom had a little accident in the kitchen. She was starving, so I had her make some waffles, her favorite meal. Why I didn't have her just grab some juice, I have no idea.
Well, with only a few days of cooking experience under her belt, she was a little confused about just how long to cook the waffles, and they went up in flames.
I thought, "Great, the lady has only 25 days of life and I'm going to get her killed on Day 24! NICE!"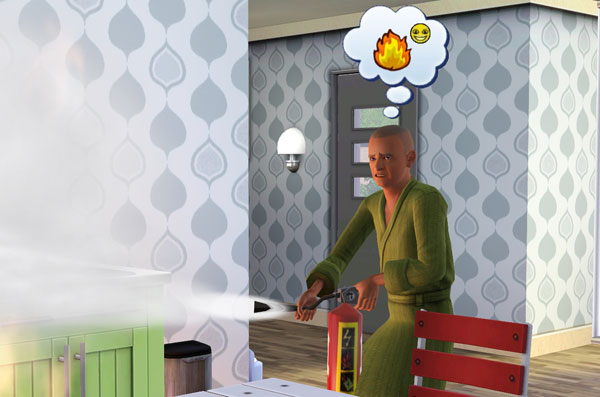 Thank goodness for Christopher. He's a Daredevil, so he had no problem dealing with the fire. In fact, he found it kind of exciting, as you can see from his thought bubble.
But his facial expression has no trace of happiness in it. He's gazing with intense worry — not at the fire, but at his loved ones.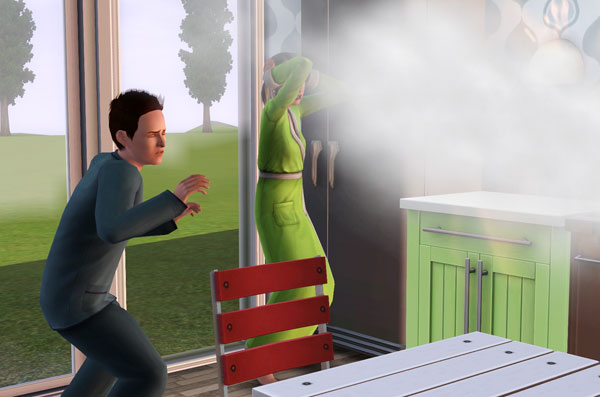 They were both freaking out, of course. But Christopher extinguished the fire and saved his family. Yay Christopher Lloyd!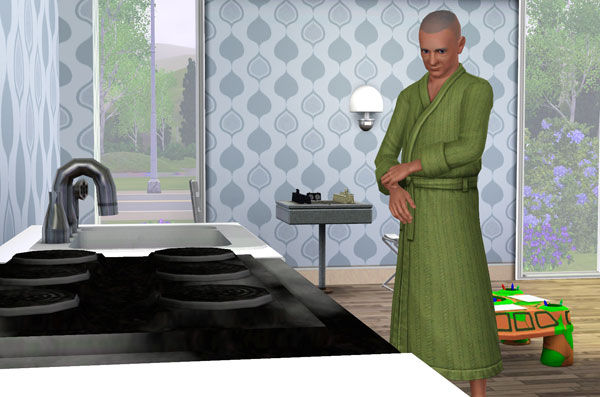 The stove was another matter altogether. The fire had destroyed it. I like how you can click on it and replace it right then and there, though. Don't even have to hunt through the catalog!
Also, Christopher reminds me of a monk, with that bald head and the green robe. If he had lived longer, I might have had him start the Order of the Green Lotus or something.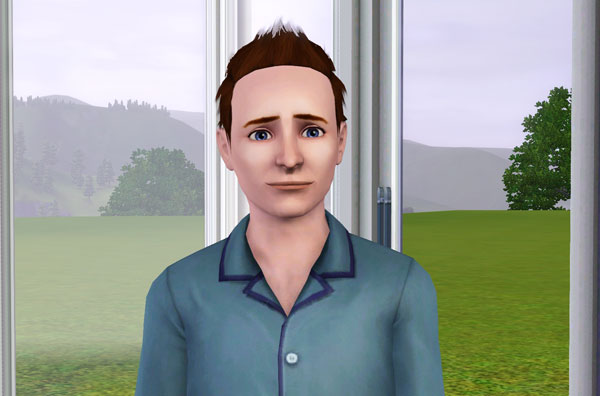 Marty looked quite relieved and somewhat bemused after his dad's heroic efforts. Welcome to teenhood, buddy. It's going to be a (short) bumpy ride.
(continued on Page 2)