I'm still working on the Burr update, but I wanted to take some time to wish you all a very Merry Christmas! Here's a little holiday snapshot for you: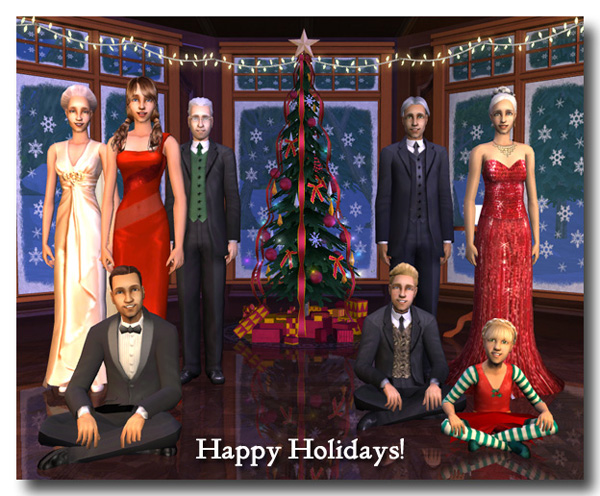 If you're wondering who the heck these people are, you might want to check out the close-ups below. There's also a little outtake at the end, as well as credits.
Hope you're all enjoying the holidays with your loved ones!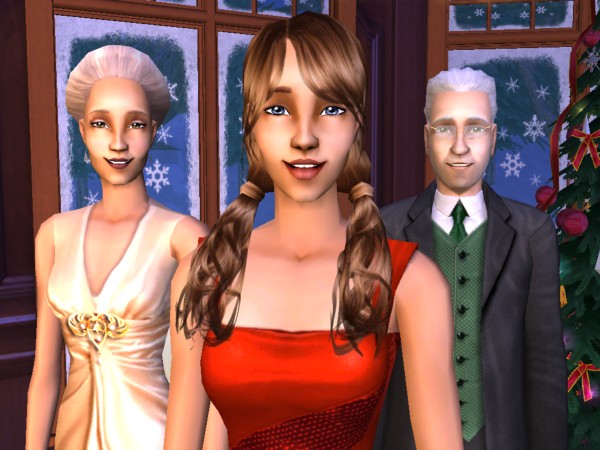 Camellia, Daisy, and Farley Burr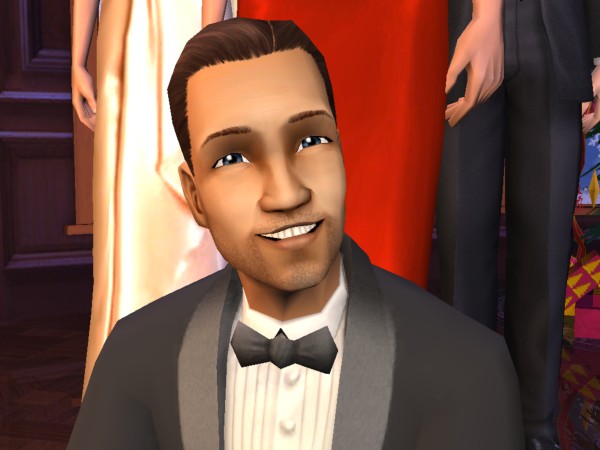 Delano Burr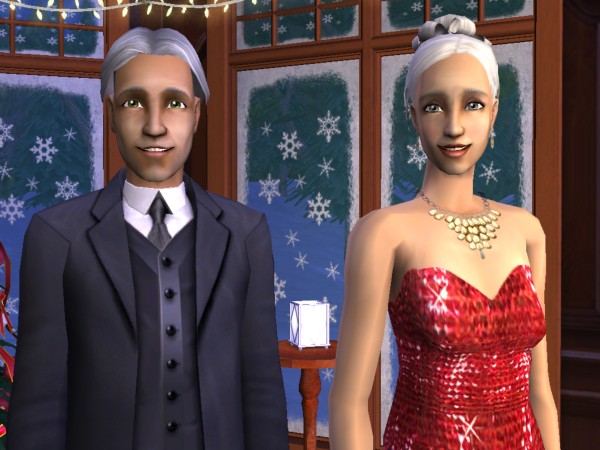 Ravi and Anastacia Ravelo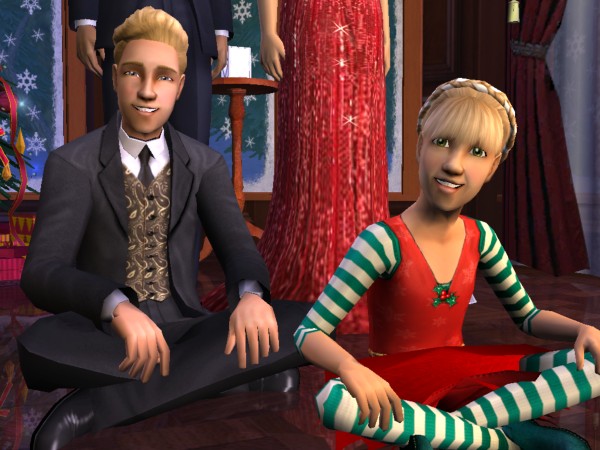 Tennyson and Melesse Ravelo
I wanted to put the families' respective pets in the picture, but I had a bit of trouble. The only animal who made it to the photo shoot was Longfellow. He snoozed through most of the picture-taking: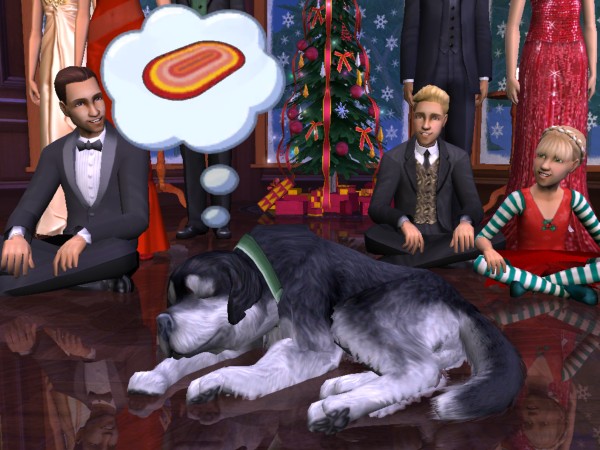 Why he's dreaming of rugs, I have no idea. Silly dog.
Credits:
Camellia's and Anastacia's dresses from All About Style
Wall and floor from Komosims (Amore set)
Reflective floor tiles from Murano
Ceiling tiles by jgwhiteus, recolor by Marina
All other clothing and items by Maxis