We ended up hanging out together the whole night. I told her about things I've never told anyone (except you guys, of course). I told her about the legacy, and about my grandma Tristen passing away, and how I wanted to visit and ocean and outer space someday. She was really cool about all of it.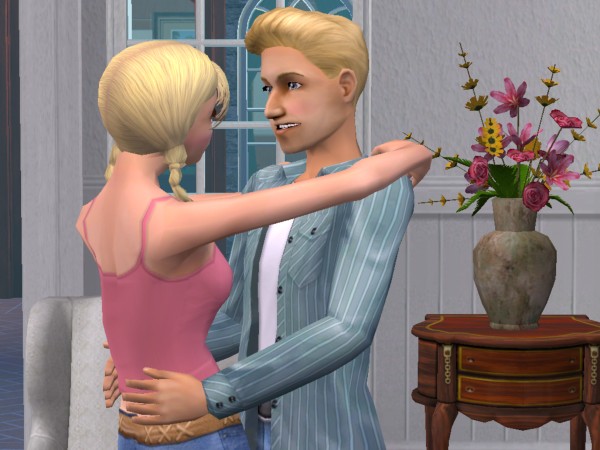 We even discovered a room in the house that I hadn't been in. How's that for weird? But I think it's now my favorite room in the house.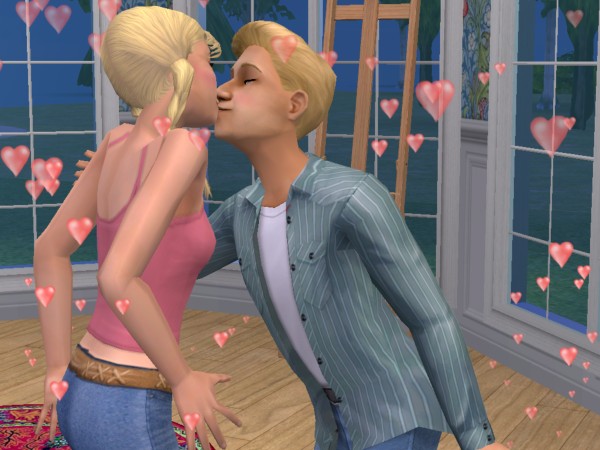 I tried to call Violet the next day, but her mom said she was busy and couldn't come to the phone. Then she had to work all weekend at the golf course. I had no idea where this golf course was or why it was still open in autumn, but I didn't ask questions. I just delved into my wolf books. And…I got a little…obsessed.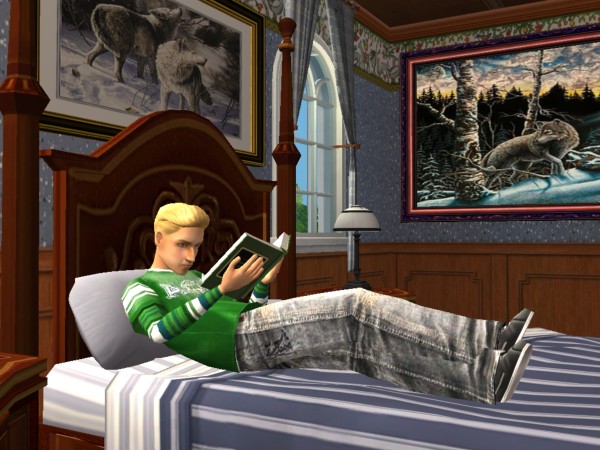 I became determined to see a wolf. Poor Longfellow – I even neglected him a little. One night I put food outside and waited out there till morning for a wolf to show up.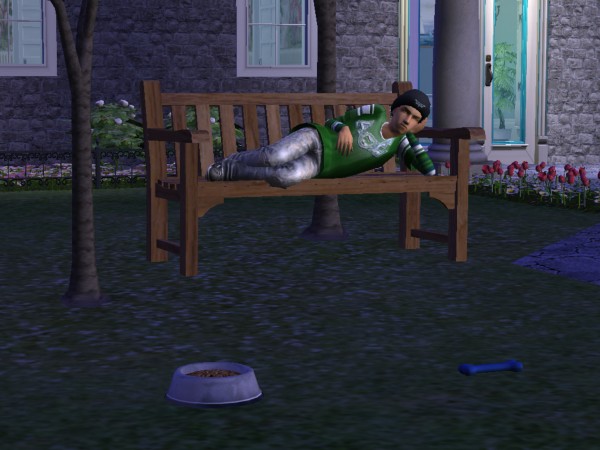 But I didn't see one.
Then another sad thing happened – the saddest thing I've ever experienced. And I was even prepared for it, too. Well, sort of.
My Grandpa Trent gave me a hug one night and said, "You know, I'm really proud of you, kiddo. You've turned out to be a good egg. And I know you'll take good care of this family."
After that, I just had a feeling. He wasn't going to be around for much longer.
The next morning, Grimmy came for him. Even though he had been expecting it, Grandpa didn't look too happy about it. Those flowery leis and the hula dancers don't fool anyone.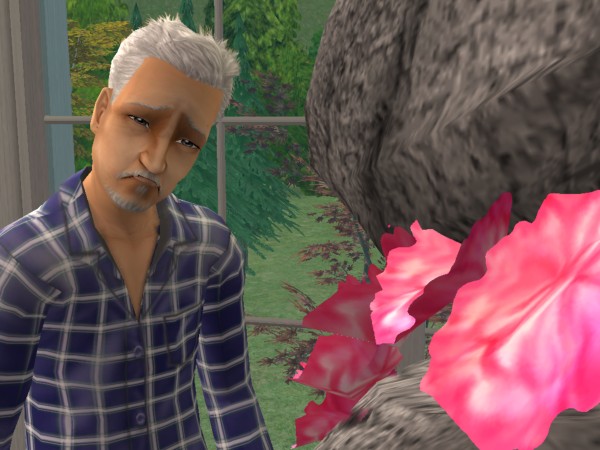 But by the time he had the tiki drink in his hand and could probably see the shimmering island waters appearing before his eyes, he had a smile on his face.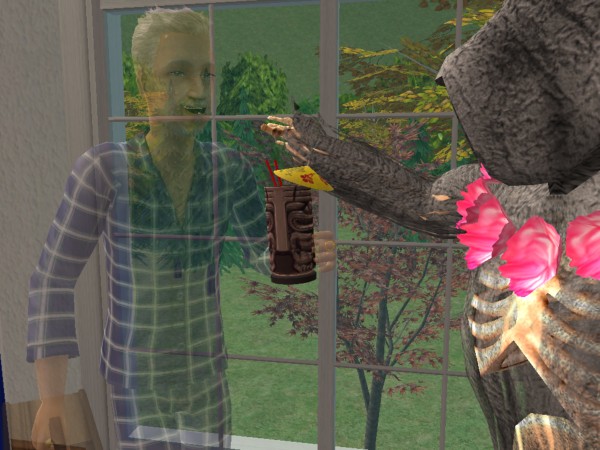 I tried to think of Grandpa being somewhere lush and relaxing, giving Grandma a shoulder rub while ukulele music plays all around, but I was just too sad that I'd never see him again. Not for a long time, anyway. Well, I might see his ghost, but that's not really him. Just a reflection of him, a shadow he's left behind.
I'll miss him a lot.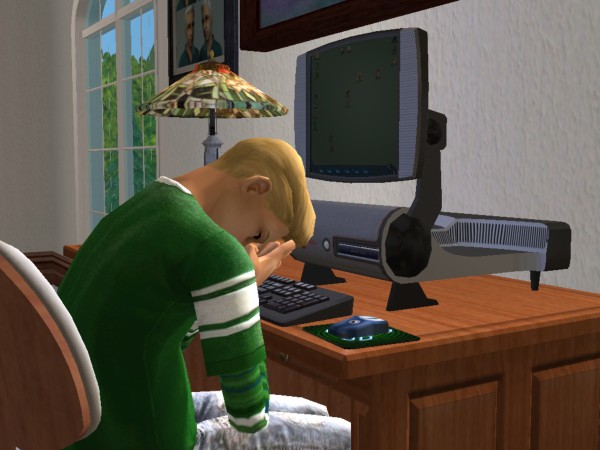 I could hear Melly crying in the next room, too. She and Grandpa were pretty close.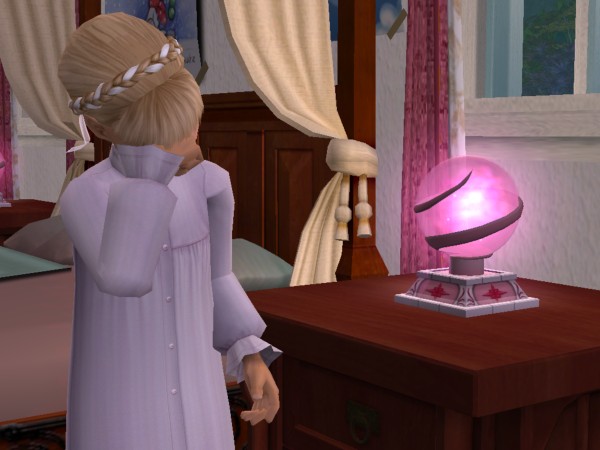 Good thing she has Lancelot to cheer her up. And I have Longfellow. He's really an awesome dog. Even just patting him on his dopey-lookin' head makes me feel better.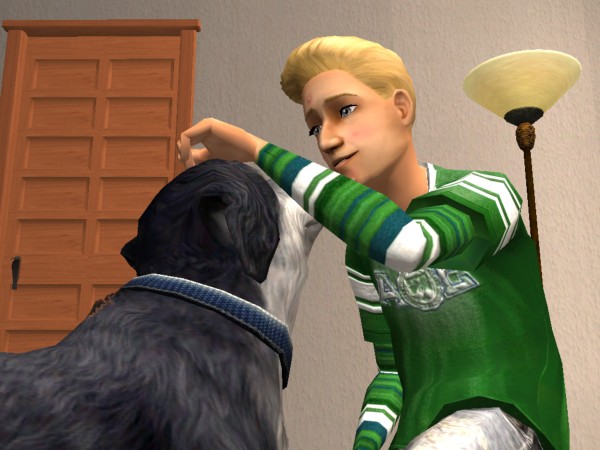 I finally saw Violet at school the next day. We didn't get to talk much, which bugged me. But I'm going to track her down one of these days and ask her on a date. Keep your fingers crossed for me. In the meantime, I've had another amazing experience.
I was walking around our yard one night, half-heartedly looking for wolves but mostly thinking about Grandpa, when I rounded the corner of the house and saw a huge black shadow racing towards me.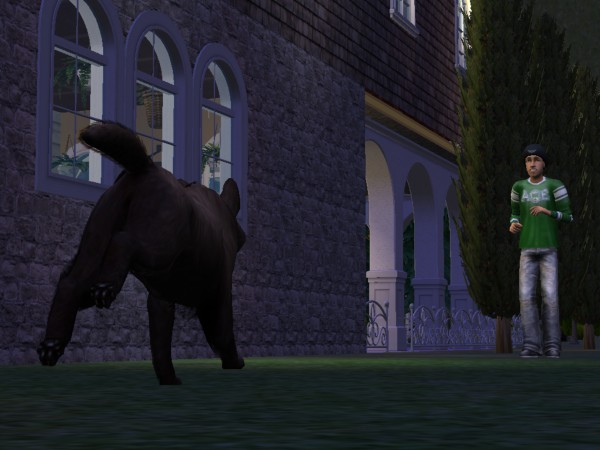 Frozen on the spot, I did nothing but stare in horror. I thought for sure the creature was going to rip my throat out. Imagine my surprise when he suddenly slowed down and trotted up to me just like Longfellow might do.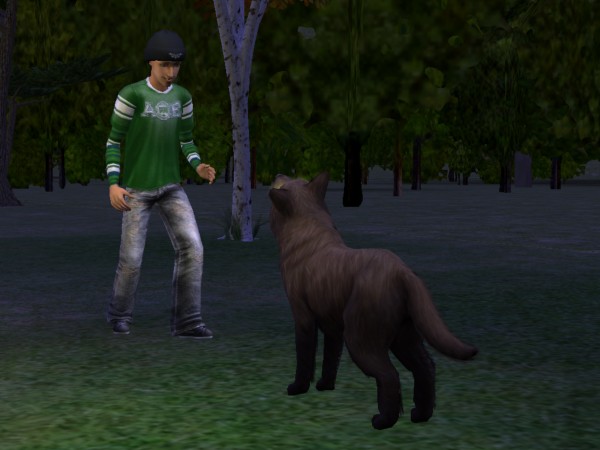 I held my breath. Here it was, finally. A wolf. And he was looking up at me expectantly…almost like he knew me. I reached out and petted his soft fur, feeling totally at ease now. I know it's ridiculous, and I can't say why exactly, but I felt like this wolf was telling me that everything was going to be OK.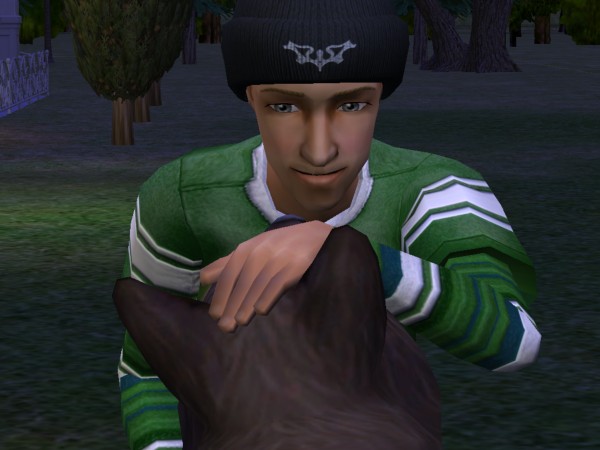 But one thing really I found really strange…and kind of disturbing. I don't remember any of my books saying that wolves had glowing eyes…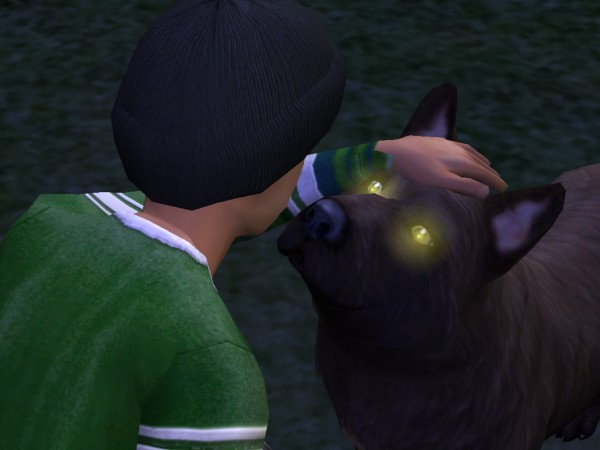 (to be continued…)