Gary Shanley lit a match and threw it onto the pile. He watched as the flames slowly grew, circling the mountain of debris until it had become a blazing mass that nearly singed his eyebrows. Taking a step back, he thought about everything the Shanleys would be leaving behind today — their row of family portraits, one for each heir; the cemetery where generations of Shanleys had been buried; the house that had once been a tiny shack with a grass floor and no wallpaper.
He glanced over at that house, so grand and magnificent now, full of ghosts and memories. Or at least, it had been grand and magnificent once. It was gradually deteriorating, collapsing in on itself with the weight of all those memories. Who knows when it might cave in, or explode in a ball of dust? The Shanleys had to move out if they wanted to survive for 10 more generations.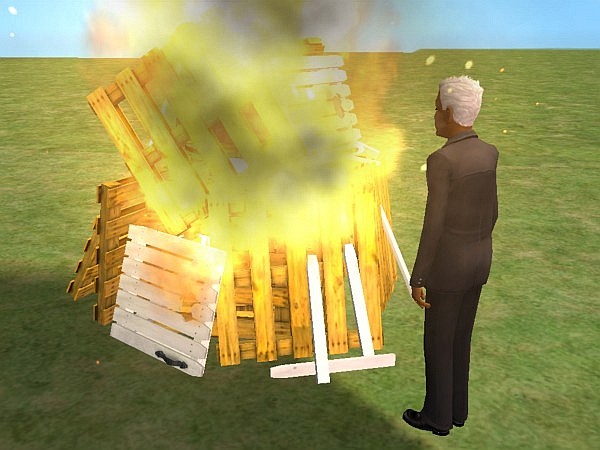 Gary sighed as he turned back to the roaring bonfire. There was nothing valuable in it — merely old items that nobody wanted anymore — but to him it symbolized the end of an era. The Shanleys were going to make a fresh start in brand new surroundings, with nothing to tie them to the past except each other. Gary thought of his great granddaughter Mia. Maybe without the burden of 9 generations weighing down upon her, she could live life to the fullest.
Everyone said goodbye to Shanley Manor, sad to be leaving but eager to see their new house. It wasn't too far away — just down the street, actually — but since they didn't leave the house too often, it might as well have been in a different world. It was a little smaller than what they were used to, but that didn't matter, as long as it felt like home. Gary wished his beloved Tebbany were still alive to see it. He knew she would have loved exploring every nook and cranny.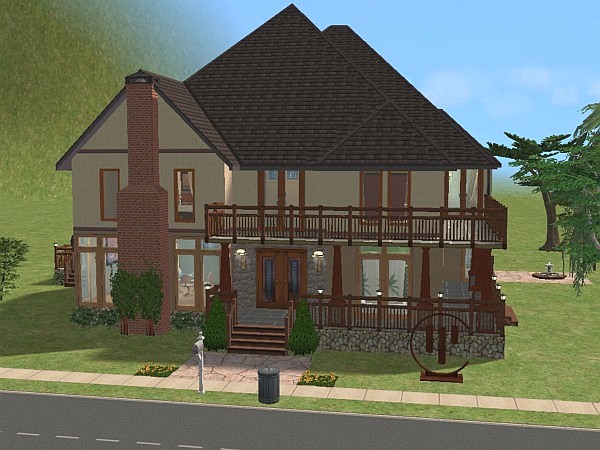 Gary's son Lennan dubbed it "Shanley Hall" and gave his wife Demi a kiss on the cheek before leading her up the front steps. She had their daughter Aurora, still a toddler, in her arms. Behind her came their son Kyle and his wife Maura, who was cradling her baby daughter Mia. Four generations in one house!
Gary started off the first evening right by grilling burgers for dinner. The grill had been inconveniently located at the old house, so they rarely used it. This would be a special treat.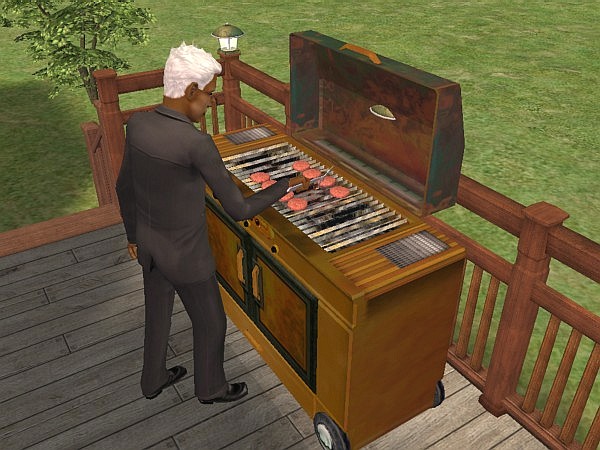 Demi had to work right away, so she flew off to her job as a Captain Hero, and the rest of the adults sat down to dinner. Everyone was unusually quiet as they ate. Perhaps they were still sad about leaving Shanley Manor? Gary tried to break the silence by offering to make sundaes for dessert.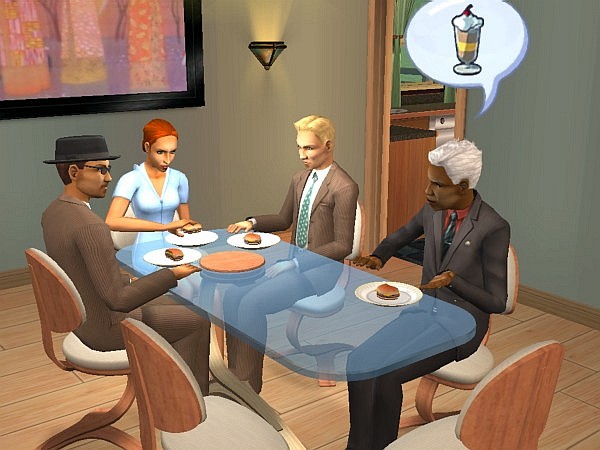 Nobody seemed particularly interested in that, so Gary just cleaned up the dishes and went right to the nursery to see his great granddaughter. She reminded him so much of his daughter Scottie, except she had green eyes instead of blue.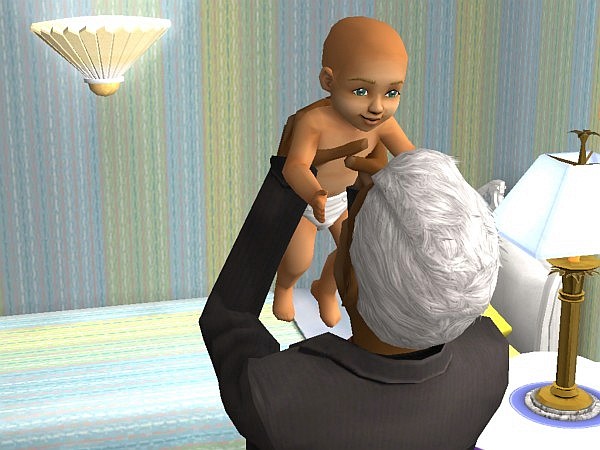 On the other side of the nursery, Lennan was having his own fatherly moment as Aurora begged for attention.
"Some things never change," Demi said with a chuckle as she walked out of the room.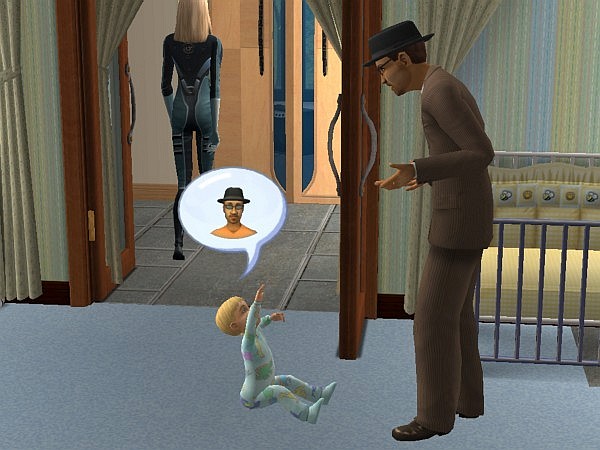 Of course, Lennan just couldn't say no.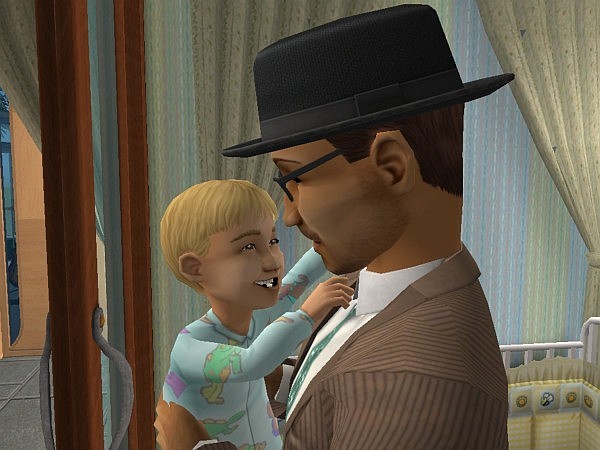 Meanwhile Maura and Kyle had retreated upstairs to do some relaxing on their new four-poster bed. They were simply enjoying the space and quiet when Kyle suddenly said, "So…do you think we should have another baby?"
Maura's eyes got wide. She wanted nothing more than to have another child, but she was surprised that her husband wanted one so soon.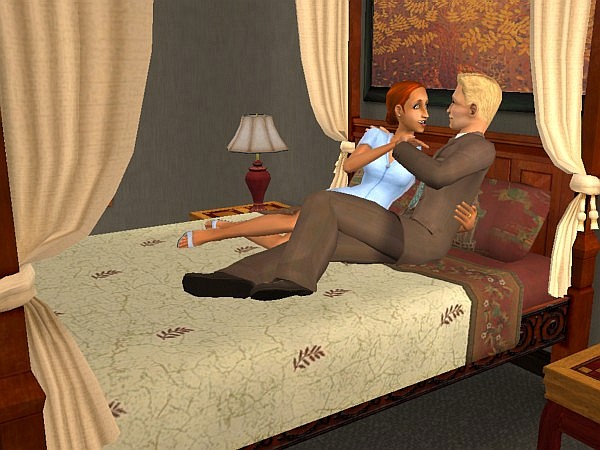 "Are you serious?" she asked, excited.
Kyle nodded, completely serious. His sister Aurora would be a child soon, and they would have that extra crib…
Strange whooping and howling sounded throughout the house as he and Maura rolled around under the covers, doing that mysterious 'woohoo' thing.
(Continued on Page 2)