Despite my quietness on this here blog, I am still Simming. It's mostly behind-the-scenes stuff, like working on Gnomesby, getting it ready for Fran.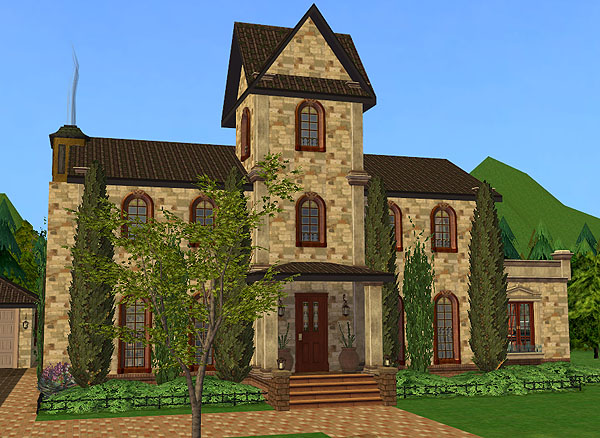 The Demilune Mansion
I've been struggling with Gnomesby for a long time, because I had always planned on moving Fran there eventually, but I wanted Gnomesby to have a sense of history like our own world. Fran often refers to "retro" and even knows who Elvis Presley is, but the timeline of her universe is quite different from ours. Sims only live for 85 days or so. To them, the 1950s would be hundreds of generations ago. It would be ancient history. Now consider the 1850s, or the Dark Ages. How do you even have time to preserve thousands of generations of history and pass it down when you have to live an entire lifetime in 85 days?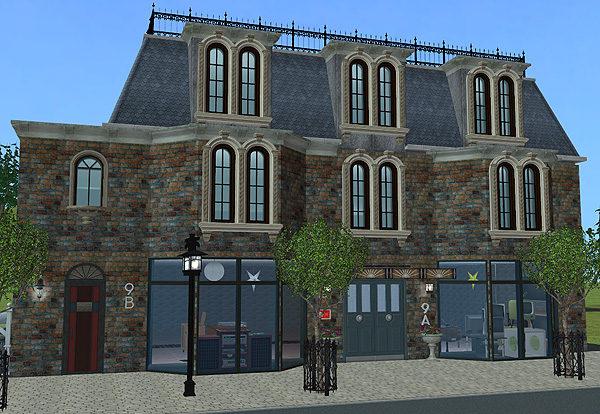 A shop in Gnomesby
So I thought…maybe when Fran moves to Gnomesby, she stops aging so quickly. She essentially enters a time warp and starts living on "our time". But the more I thought about the logistics of that storywise, I didn't like it. So for a long time I puzzled and reasoned and tried to fit everything together, and it just wasn't working. I had hit a wall. That's why Fran hasn't progressed much lately. I wasn't sure where she was going.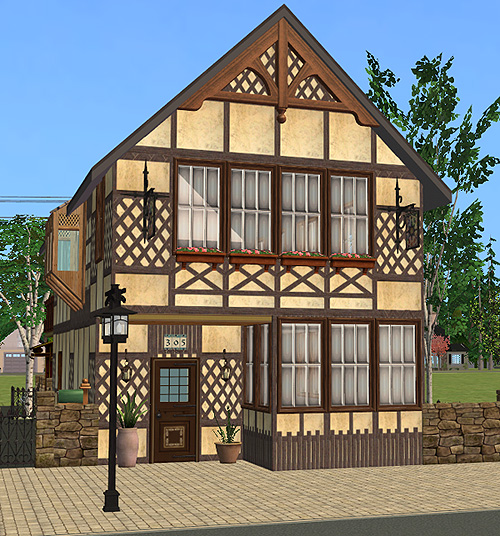 Another shop in Gnomesby
But! I've finally figured it out. It's so simple it's ridiculous, really. Fran will continue on the same time schedule as always. Gnomesby can have echoes of the past, but I won't measure it in our years. It may not be measured at all. Gnomesby will be sort of timeless. And it will have a definite past, but it won't be as important as the present. Fran is all about the present. When you only live for 85 days, you don't have time to linger in the past!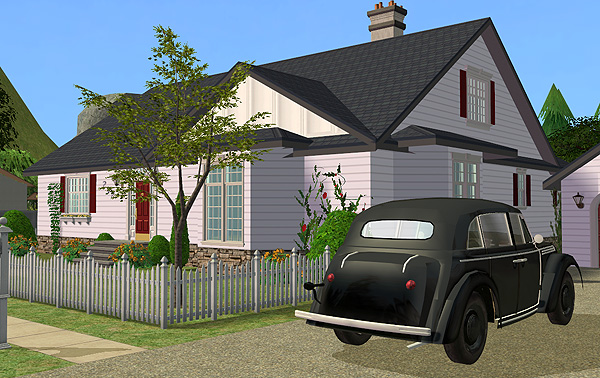 1940s House
OK, so that huge explanation was my excuse for quietness lately but also a way to introduce you to some of the buildings on which I've been working in Gnomesby. I hope you can see how I wanted to evoke a sense of our history here and yet have that history be the present. Gnomesby's present. It's going to be a little jumbled and eclectic and weird, but then hey, it's my ultimate town; trying to nail down any one time period or style would eventually bore me. This way I can build whatever my heart desires and put it in Gnomesby (like the 1940s house above, which I had originally built for Holiday Hills).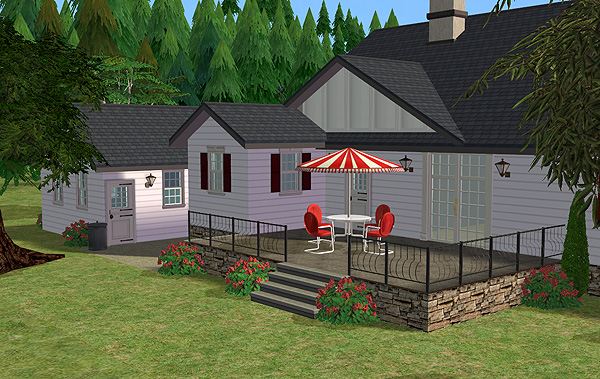 Backyard of 1940s house
As for Fran herself, you will be hearing from her very soon! She has much to report. :-)